This was a part of the
blog earlier which is now
VWO Engage
Learn more here
.
An Uncomplicated Guide To Push Notifications For Online Travel Companies
Travel has become affordable for many lately, and it is no surprise that the outbound travel industry is projected to grow between 4% and 5% in 2017. Online travel companies are working hard to drive this increasing traffic to their portals, engage and retain them too. Most of them use various channels like email and social media to reach out to more and more people for best results. But what if I tell you there's a much more effective way to do this?
Bring users back with push notifications
According to our study, click through rate(CTR) from push notifications are 4X-8X times the CTR for email. And, if you don't have a mobile app, you can always go for website push notifications. Similar to their counterparts on mobile, web push notifications are delivered to subscribers' screens instantly, are unobtrusive and known to grab attention immediately. And unlike emails, they don't lay unopened and cluttered in inboxes for a long time.
So, if you have an online travel company, and are looking to keep your subscribers engaged and retained, here's how you can do it with Push Notifications.
1. Find how push notifications fit in your marketing plan
Push notifications simplify the process of instantly connecting your website with your subscribers. This could be in the form of an update on a new holiday package, a promotional offer, or trending destinations. There are ample ways of using this medium. But first things first, find out how it'll help you achieve your marketing goals. From generating leads and improving user engagement to retaining customers, take a close look at how this channel complements your marketing objectives.
You can start by looking at your target audience. What geographies are they typically from? Look at their age groups and their professions. What type of travelers they are or aspire to be (they could be backpackers, luxury travelers or museum lovers).
Paying attention to different audience types is important because one segment, that may be experiencing winter would want to escape the cold by traveling to a beach destination. While, another segment, which could be trekkers/adventure seekers, would rather opt for the Annapurna Circuit Trek in Nepal in the freezing months. Hence, you would want to create different segments and user personas based on your findings.
Why segmentation is important
Personalized pushes can be more relevant to your audience's needs or interests. You can personalize your push notifications by having an assortment of segments in place. To get a better understanding, let us look at the example below
Example: If a user is looking for cheap flights to Prague on your website, send them a personalized push message about the top 10 backpackers hostel in the city. It's a way of telling them that you foresee and understand their needs.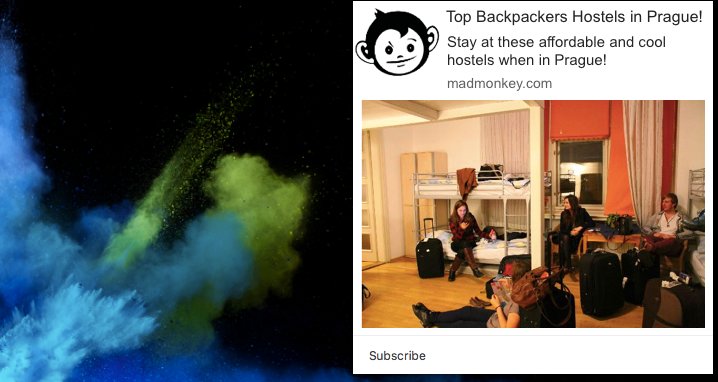 Likewise, you can identify more segments based on the on-site behavior of your users. You can send a push notification about five star properties to business travelers or those who prefer staying in such properties and have a bigger budget. This way, you'll see better engagement when compared to pushing that notification to all your subscribers.
2. Increase click rates by writing crisp notifications
Tell your subscribers what your notification is about by writing notification copy that is succinct. You can also make your notifications fun by using emojis. This way, you'll convey the right message across and even shorten your characters.
Being grammatically sound and using proper punctuation speak volumes about the quality of your website and the attention you pay to details. It'll demonstrate subtly the kind of service you'll be giving them as well. But you already knew that, didn't you? But, please mind the tone of your message and ensure that it's in sync with the message copy.
Example: Want your subscribers to book one of your trending monsoon holiday packages? Then send them a well-written push notification to alert them instantly!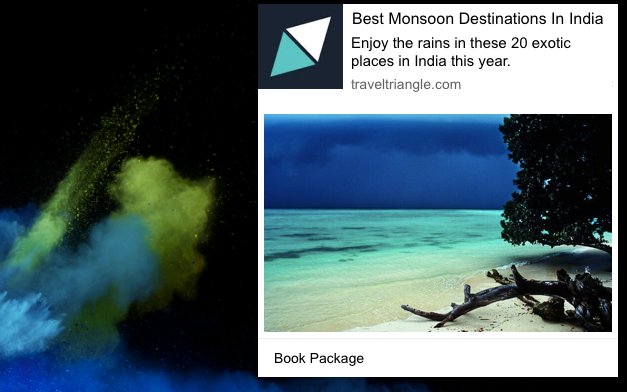 For optimum results, we recommend you to A/B test and see what kind of language and message tone work well for your website.
Related: 5 Hacks To Send Better Web Push Notifications
3. Outline your opt-in strategy
Just like how some of us prepare our travel itineraries meticulously, it's crucial to prepare an opt-in strategy that'll work well with the objectives of your website. This will help in increasing your subscriber count faster. When the opt-in box launches on your visitors' device screens, they should be intrigued by what you have in store for them and convinced enough to allow push messages from your website. Here's a smart way to do that.
Automate the opt-in box to launch on the following pages:
– Upon clicking a "Download" button for an ebook or a travel guide
– After viewing a blog post for about 20 seconds
– Following a hotel or a flight booking
– Browsing through available flights for about 20 seconds
– After looking through different posts or pages
For best results, try out different opt-in messages and pages to find the ones that best work for your website.
4. Get them excited about your notifications by adding images
We love to see images of the places we want to visit because seeing is believing! So, add images to your notification to get them excited about your notifications and click on them. And the end result is a higher engagement with your portal.
To make that easy for you, there are two ways of inserting images in your push notifications. One way is by using Big Image (supported by Chrome 56 and onward). And the second way is by using the default thumbnail image for your notification.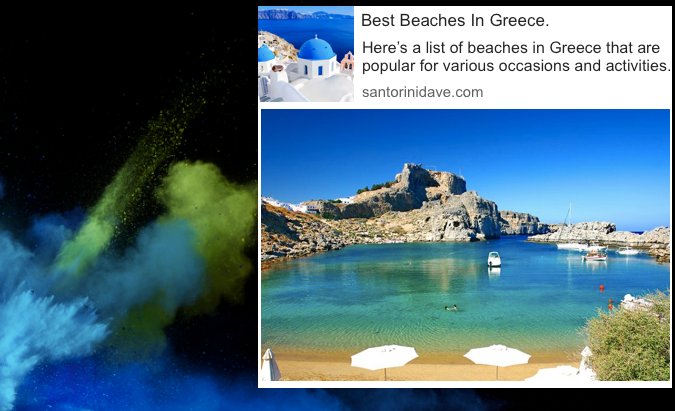 5. Make lucrative offers to drive more traffic (and increase revenue)
Traveling, sometimes, is a not-so-cheap affair. Hence, we love it when we find hotels, packages and flight tickets at a discounted rate. Promote steal deals, luring people to your portal. These deals could be on holiday packages, vacation rentals, flight promotions, or even contests where the winner wins a trip to Bali. The result will make you elated! Mind you, send too many discounted incentives and your subscribers may just take you for granted or may end up having high expectations. Be very strategic about this.
If you're giving your subscribers time bound offers, then ensure that these notifications are not sent after the offer has passed its expiry date. Avoid this by setting an expiry time to your push notifications for time sensitive incentives.
Example: Send a notification about discounted flight fares that go on till a specific date, while setting an expiry to this notification. After the offer expires, the notification will not be sent to subscribers anymore.

6. Keep tabs on your frequency and timing
A traveler may always want to travel more, most of the time, but never receive too many notifications in one go! You wouldn't want your subscribers to feel spammed with notifications continuously, leading to unsubscribes. So, prepare a frequency and timing strategy for your notifications as per your segments.
Here's an effective way to do that.
Ideal days to send notifications
According to our report, The State of Web Push Notifications, avoid sending notifications on Mondays. But, Tuesdays and Fridays are good. The perfect day as per our study points to Wednesday! Our report indicates that Wednesdays can land you an average click rate of 6.21%. To play safe, experiment with different days and times to send notifications to find the ideal days and timings that suit your target audience. For example, send a notification on Friday about Weekend Getaways for beach bums (segmentation is your go-to strategy!)
Ideal times to send notifications
Our report also shows that a notification sent between 1PM to 2PM local time gives good results (most of us browse the internet around our lunch times). 5PM to 7PM is also ideal to send notifications (end of workday for most of us). But importantly, avoid sending an inappropriate notification at an ungodly time for a segment that might be sleeping or are preparing to hit the sack.
To make push notification timing and frequency strategy hassle-free, schedule your notifications based on time zones. To find what frequency and timing floats your subscribers' boats, test, test, test!
7. Use Call To Action buttons and nudge subscribers to click
Make use of Call-to-Action buttons to subtly make your subscribers take the actions you want them to take. These actions can be booking a room, booking a flight ticket, participating in a travel contest or reading a post on your website blog. And your subscribers can click on the notification itself or the CTA buttons that redirect them to the same or different pages on your website.
CTA buttons result in higher conversions, boost engagement rate, and contribute towards increasing your revenue. They also give your audience actions to choose from according to their needs or interests.
Example: Want to tell your subscribers about the best mountain resorts around the globe? Then send them a push notification about it. While clicking on the notification can take your customers to a specific page with the best global mountain resorts listed, one CTA button can directly lead them to a page where they can view more resorts (be it resorts located in the wilderness, sea facing or in a popular party destination). Meanwhile, the second CTA button can take them to a page where they can discover more destinations. With options available, your subscribers will be happy to take their own call. This will result in a good amount of returning traffic.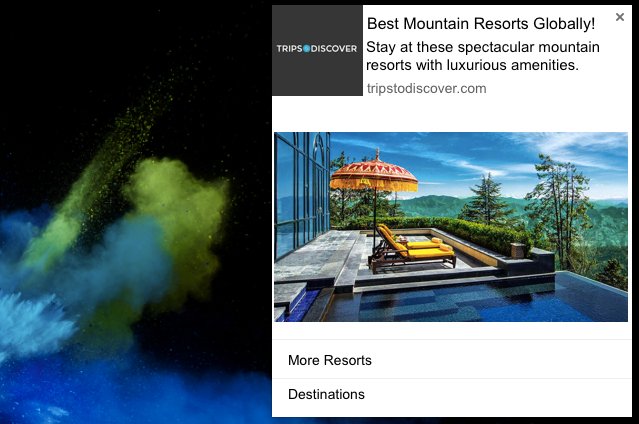 Now that you know how to use push notifications on your travel or travel-related website, you still need to test and see what best works for your website and audience. Also, make sure you understand your audience well and remember these guidelines. With this, we wish you all the very best. Subscribe to The Marketer's Last Mile and stay updated on the best ways to engage your audience and keep them coming back.