Top 13 A/B Testing Tools to Consider When Entering the Experimentation Arena
Congratulations! Given that you have reached here, there is a high likelihood that you have realized the potential of adopting the culture of experimentation and are ready to kickstart your A/B testing journey to grow faster.
Honestly, there is no better time than now to inculcate a culture of experimentation and invest in a good A/B testing tool that helps move your key business metrics in a positive direction. Why? Well, the pandemic has not only forced a large segment of the world population to rely on online modes for day-to-day survival (think shopping, learning, entertainment, news, etc.), it has also raised expectations of consumers to get the same great experience online. This, in turn, has raised the bar for businesses to focus on and invest in CX technologies and practices including personalization, optimization, and experimentation to increase their conversions and revenue among other key metrics.
Without deep-diving into the entire realm of A/B testing (a hundred such posts won't be enough to do that), let's get to the point and talk about all the A/B testing tool options available in the market today and which one you should choose and how.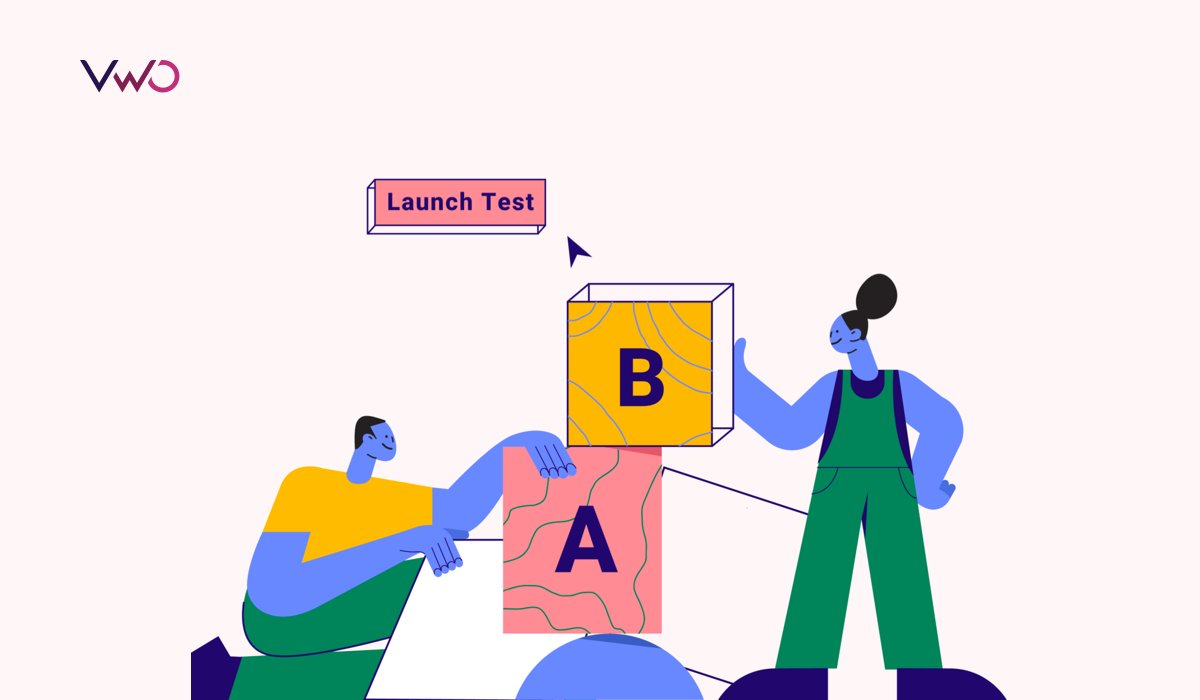 VWO: The first paid A/B testing tool we recommend
Let's start with the very first A/B testing tool that brought the element of ease in experimentation with its simple drag and drop editor back in 2010. Of course, today VWO has evolved into an enterprise-grade A/B testing platform that offers code editor, server-side testing, mobile app testing, multi-arm bandit testing among tons of features for complex use cases along with the ease of visual editor for simpler use cases.
VWO is an all-in-one, cloud-based A/B testing and experimentation platform that enables you to run multiple tests on campaigns, products, features, apps, and websites. You can easily conduct qualitative and quantitative research work, create test variations using its powerful Visual Editor, and map the performance of your tests via the robust dashboard.
VWO also has a SmartStats feature that uses Bayesian statistics and assists you to run tests faster. This capability gives you more control of your experiments and helps you arrive at accurate conclusions sooner. At present, the platform is used by more than 5,000 enterprise brands, including eBay, Warner Music Group, Hyundai, Chargebee, and more. You can try it out for yourself with an all-included free trial.
VWO, due to its versatility in feature set, reporting capabilities, security, compliance, and scalability, is well suited for organizations from mid-size to very large enterprises.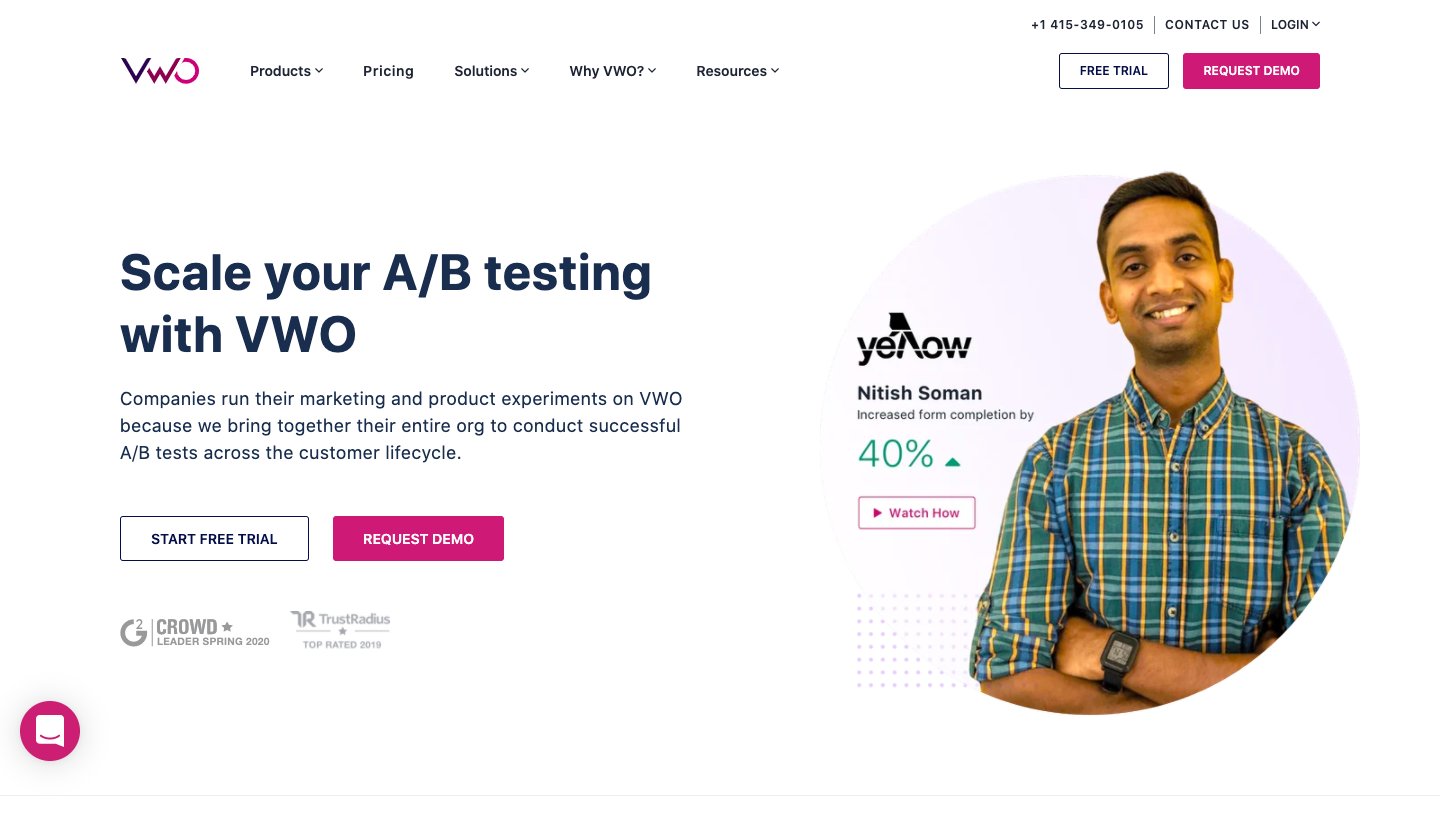 Besides VWO, we've also listed 12 additional paid and free A/B testing, split URL testing, and multivariate testing tools for you to choose from to improve customer experience, increase conversions, and for overall revenue gains. Let's take a look:
Other 5 popular paid A/B testing tools
1. Optimizely
Optimizely was also launched in 2010 (just a couple of months gap between Optimizely and VWO launch). With a comprehensive suite of CRO tools, Optimizely has specifically and dedicatedly focused on very large enterprise-level customers only.
At the root, Optimizely majorly focuses on offering web experimentation and personalization services. However, you can use its capabilities and services to run experiments on mobile apps and messaging platforms, as well as optimize the entire customer experience across all touchpoints. With Optimizely's web experimentation product, you can also simultaneously run multiple tests on the same page and be assured of accurate results.
Optimizely, unlike VWO with its versatility, is only suited for very large enterprises that have dedicated experimentation teams. Compare VWO Vs Optimizely here.
2. Adobe Target
Adobe Target is also an enterprise-grade tool that provides rule-based A/B testing and personalization services. It offers easy integration with Google Analytics and generates reports that you can use for UX testing, personalization, and altering marketing offers.
Like most A/B testing tools, the platform basically takes you through a three-step experimentation setup process wherein you can easily create variations, target audience segments depending on your experiment hypothesis, and customize goals and settings for the test.
Adobe Target is an A/B testing platform more suited for customers that use the entire Adobe marketing suite as it offers seamless connectivity between products.
3. Oracle Maxymiser
Oracle Maxymiser is an A/B testing and personalization tool that helps you design and run sophisticated campaigns. The tool comes loaded with many powerful features and capabilities such as funnel optimization, predictive analytics, and advanced targeting and segmentation that make it a perfect match for data-driven marketing teams with in-house IT support.
Like Adobe Target, Oracle Maxymiser is an A/B testing platform more suited for customers that use the entire Oracle marketing cloud due to the seamless connectivity it offers within its suite of products.
4. AB Tasty
AB Tasty pivoted to building an A/B testing software in 2012 when this segment was flourishing, thanks to VWO and Optimizely's first mover impact in this category. If you're looking for a simple A/B testing tool, then AB Tasty is an option to consider. Headquartered in Europe, A/B tasty was predominantly focused on the EU region, however, they have started expanding to the American markets only recently.
Besides the usual A/B, split, and multivariate testing options, the platform also offers an interesting funnel testing feature that enables you to experiment with changes across many pages at once. To validate test results, the tool also provides a real-time view of your tests and their respective confidence levels.
5. Google Optimize 360
Google Optimize 360 is the paid or premium version of Google Optimize. It encompasses all the basic features of its counterpart free version, such as A/B testing, native Google Analytics integration, URL targeting, Geo-targeting, without the various caps in place in the free version. Similar to all the testing tools that we have covered so far, with Optimize 360 you can:
Test up to 36 combinations while running a multivariate test
Run more than 100 experiments simultaneously
Make more than 100 personalizations simultaneously
Do remember, Google Optimize 360 is a more expensive option without any added benefits or advantages over VWO, Optimizely, or AB Tasty.
7 Free A/B testing tools
1. Google Analytics and Google Optimize
Google Optimize is especially recommended for experience optimizers who're starting their experimentation journey. A Google product, this tool allows you to create and test different website versions and analyze which one performs better.
Since it's powered by Google Analytics, you get the advantage of a robust research tool in your arsenal as well. With Google Optimize, you can run simple A/B tests, split URL tests, and multivariate tests. But, if you're looking to run some complex tests, then it's better to switch to its paid version – Optimize 360, which offers many more testing capabilities and services.
2. Wasabi A/B Testing platform
Wasabi A/B Testing Service is a real-time, 100% API-driven, enterprise-grade project that enables you to use your own data and run experiments across the web, mobile, and desktop. It's fast, easy-to-use, feature-rich, and its instrumentation is minimal. Wasabi is the experimentation platform for TurboTax, QuickBooks, Mint.com, and other Intuit offerings.
3. Five Second Test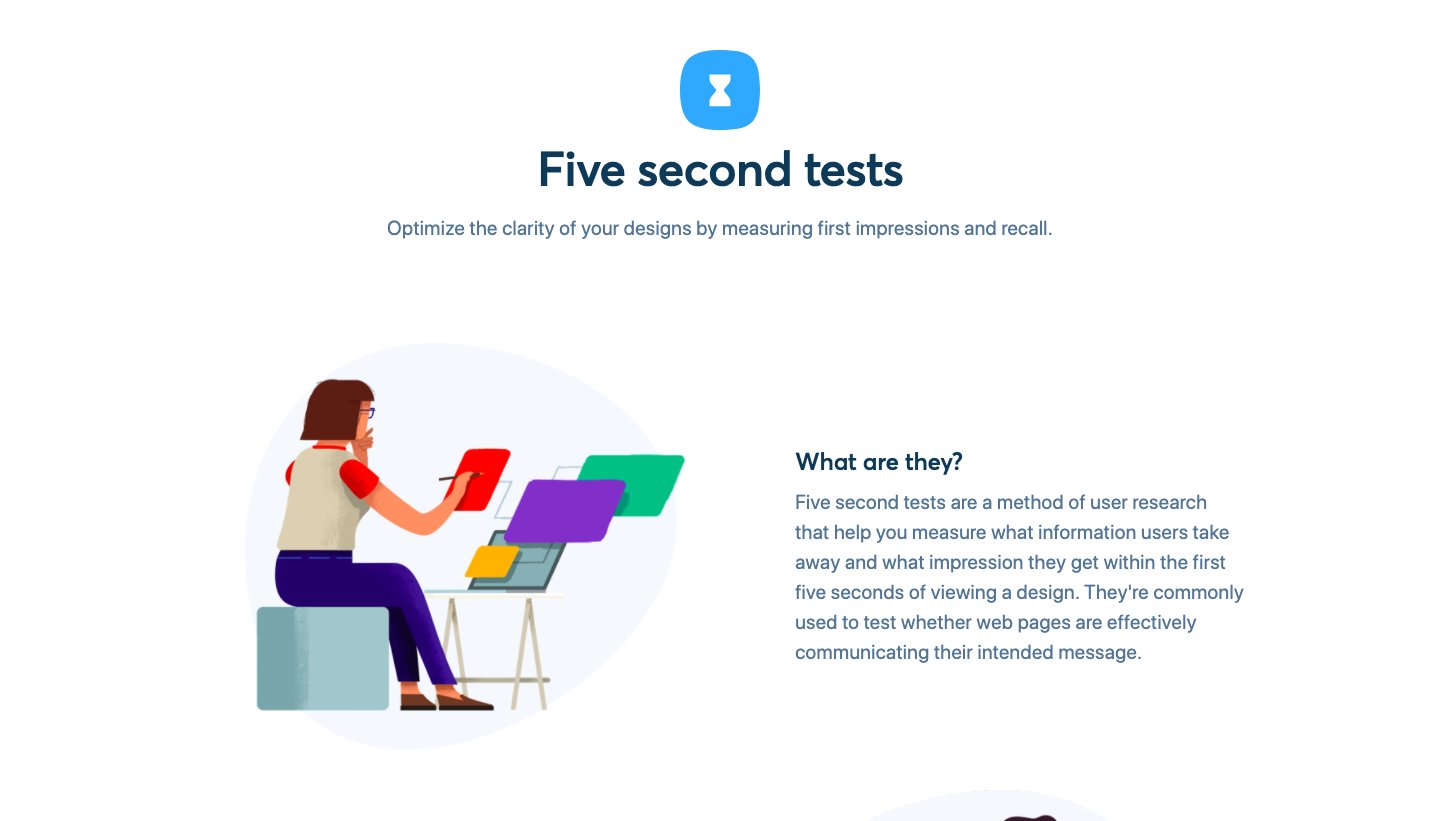 With this tool, you can test any website element, such as a logo, graphic design, wireframe, app design, prototype, or a copy, and get insightful quantitative and qualitative visitor feedback. You can further use this data to optimize your page design and move your business metrics in the direction as planned.
4. Vanity
Vanity is an experiment-driven, datastore agnostic development framework for Rails. It's a free A/B testing tool that works well for organizations using Redis as their database, cache, and message broker. While running an experiment Vanity picks two alternatives and calculates a z-score to determine the probability of a variation performing better. It also presents you with the probability of the right time to stop the experiment and draw conclusions.
5. Genetify
Genetify is an A/B testing and optimization software that enables experience optimizers to accelerate their business's development cycle. It's based on an open-source JavaScript framework for A/B testing and is quite simple to implement.
6. Django-lean
Django-lean is a split testing framework that enables you to implement tests in JavaScript, Python, or Django template code. It also gives you administrative views for analyzing the results of those tests.
7. Petri
Wix is one of the best and free website building tools and Petri is its experimentation system. It covers an entire lifecycle of product experimentation including A/B testing and feature toggles. With Petri, you can easily collect user behavior data, define filters to determine which segment of users to include in your experiment, and use feature toggles to control inner implementation details and gradually roll out features.
Best among the rest: Our recommendations
In the list above, we've covered the top 13 free and paid A/B testing tools for just about every company's testing, optimization, and personalization needs. While each of these platforms is great in its own way, offering testing, optimization, and personalization services, if you ask us, our recommendation drills down to your current needs, size of the organization, and the culture of experimentation in your organization.
If you're an organization that's just entering the arena of testing and optimization and wants to take baby steps at the moment
You have little traffic, no manpower/time to run tests, or just want to get the hang of A/B testing by running just a test or two, then Google Optimize will best suit your needs and requirements. A product from Google's arsenal, it's been smartly and strategically designed to offer ease and infuse confidence in people stepping into the testing and experimentation sphere.
If you're an enterprise-level business that's majorly focused on driving results and growth via experimentation
Go for VWO – The top three reasons to do that:
With VWO, you get qualitative and quantitative research tools, a Visual Editor to build experiment variations (without coding), and advanced targeting and segmentation options. You can easily target audiences in a way that you can simultaneously run multiple tests on the same page and get error-free results as well.
VWO is a full-suite CRO tool, you not only get robust A/B testing but also an enterprise grade behavior insights tool along with a project management layer. VWO also offers the ability to deploy winning variations with one click—a USP that no other tool offers.
VWO offers the best support. With 24*7 support available, quick resolution is assured if you ever get stuck.
VWO offers the best value for money compared to any other tools in the list.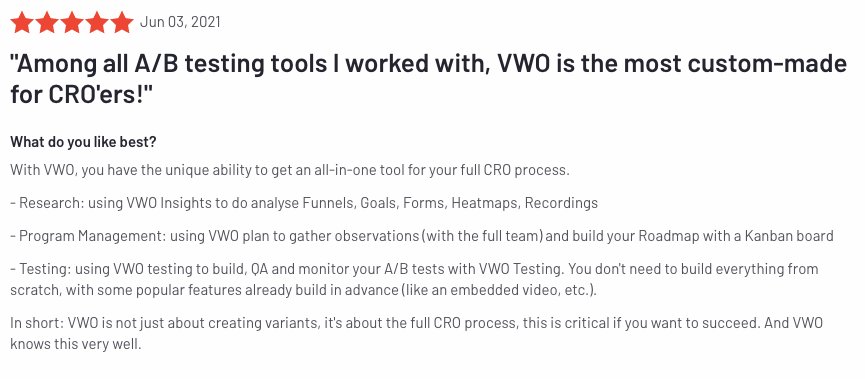 Hush Blankets, a Canada-based company, used VWO's A/B testing tool to optimize its website experience and conversion rate. It used VWO Services to find frictions on two of its most important pages – cart page (mobile) and product display page for Hush Classic (desktop). It revamped the two pages using VWO's Visual Editor and ran an A/B test for 15 days. The execs at Hush Blankets saw an uplift of 5.67% in their conversion rate (visits to the checkout page), further a 33.15% uplift in checkout rate, and an overall revenue gain of 51.32%.
All-in-all, if you're looking for a near-enterprise level A/B testing and optimization tool that's user-friendly and comes at a fraction of the price compared to its counterparts, VWO is your go-to tool.
You can sign up for a VWO demo or free trial today!
Conclusion
We hope we've pointed you in the right direction and our list of the top 13 A/B testing tools will help you make an informed decision. Let us know if you're interested in knowing more about testing and optimization.