Web Experimentation
VWO Testing
Multivariate Testing
Try any combination of ideas with Multivariate Testing
Multivariate testing lets you experiment with as many as hundreds of changes on your landing pages, all at once.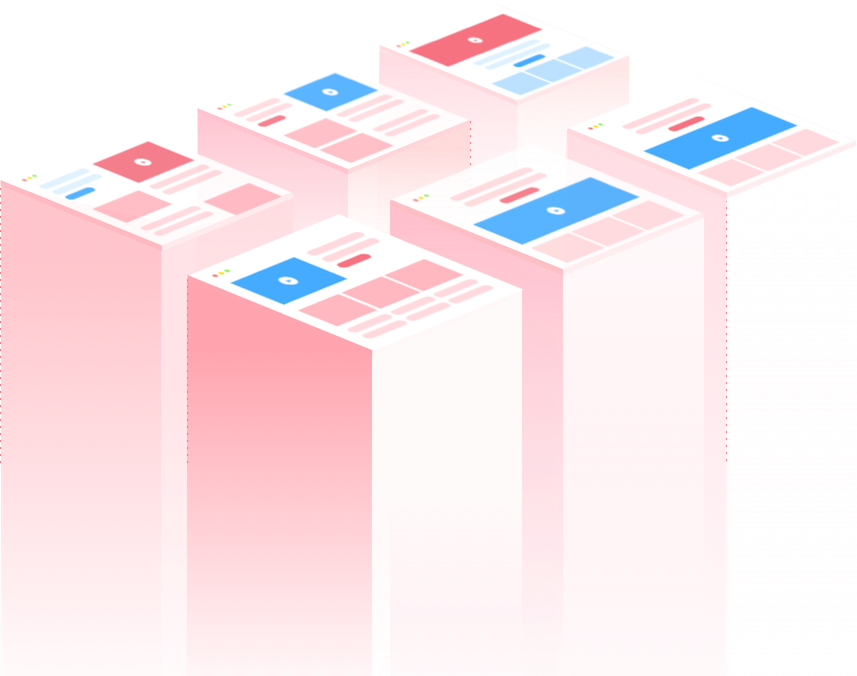 Create as many combinations, automatically
Have multiple versions of your hero image and button that you want to test but are not sure what combination will work best? Just create the different versions of your hero image and button with VWO, and it will figure out the best converting combination.
Visual editor
Point and click on elements of your webpages to make changes to them, or add new ones. For a multivariate test, select a section on your page and simply start making changes to it.
Auto-combinations
After making changes to elements, VWO automatically creates all possible combinations of your changes for you to compare and find the most optimal combination.
Find the perfect combination
Visually understand which combination of elements works the best for your visitors with VWO's advanced reporting capabilities.
Frequentist testing
VWO uses the Frequentist testing methodology to compare different combinations and find out the winning combination. In addition, the latest Sidak correction ensures that there is a minimum possibility of a false positive resulting from the test.
Combination performance
See the detailed performance of your test for selected Goals and combinations. Compare all possible combinations and see which ones perform the best for your Goals. You can also see how conversion rates for Goals vary with different combinations.
Detailed segmentation
Slice and dice your test results to uncover hidden winners. Find out if a specific segment of your visitors converted drastically different than the average case for a specific goal or variation.
You can use VWO's 20 pre-built segments like mobile vs. desktop traffic or new vs. returning visitors or use custom dimensions to compare the conversion of logged in visitors vs. guests or visitors who saw a promotion vs. those who didn't.
Build tests intelligently
VWO's advanced Multivariate Testing capabilities help you configure tests with a wide range of options to arrive at the best combination for the selected audience set.
Powerful visitor segments
Use VWO's visitor segmentation to specify which group of visitors sees the combinations. You can choose from VWO's over 20 predefined segments such as new versus returning visitors, browser, and query parameters, or build your own custom segments using complex logic conditions.
Behavior-based testing
You can run tests based on visitor's on-site behavior including click on an element, time spent on a page, page scroll, and exit intent.
Duration calculator
VWO has a built-in duration calculator for you to estimate the duration of your test by plugging in a set of your conversion-related values.
Advanced previews and QA
Preview and QA the control and variations of your A/B tests before you select the final version for your visitors
Simulate a visitor segment
Live previews in VWO allow you to simulate a combination by loading it as it would load for actual website visitors on their browsers.
Simulate target traffic allocation
In case your test is running for a specific percentage of the total traffic on your page, you can verify if the traffic percentage is distributed as implemented in your campaign.
Cross-browser/Cross-device testing
See live previews of your combinations on desktop, mobile, tablet devices, and on different types of browsers to ensure that all your visitors get the perfect experience on your website.
Preview screenshots
See a static version of your combinations on different browsers. You can group these screenshots by variations or browsers, based on your preference.
VWO Testing has a lot more to offer
Integrated heatmaps
Along with the conversion data for different combinations, you can also dig out qualitative insights about your visitors' behaviors during the test, using integrated heatmaps and clickmaps.
Scheduling
Start your test at a day or time when you get the maximum traffic on your website. VWO lets you specify the exact day, date, and time when you want the test to run.
Report downloading
Download test data in the .csv format for offline analysis. Share it with your colleagues for an in-depth analysis of your tests.
Third-party apps
You can pass on the results of your test to third-party applications for taking action on these results or analyzing these in greater detail. VWO integrates with a host of third-party applications including Google Analytics, Kissmetrics, Demandware, Magento, and others. See the complete list of integrations here.
Deliver great experiences. Grow faster, starting today.