Collaborate Better.
Scale Faster.
With VWO Plan, your teams can collaboratively discover growth opportunities in your visitors' journey, build a pipeline of high-impact experimentation ideas and see them all the way to completion.
Warner Music Group increased their testing velocity by 3X using VWO. So can you.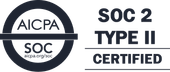 Increase experimentation success with a centralized insights repository
Insights for experimentation come from different places, and they are typically recorded in an ad-hoc basis on Google Docs, Excel sheets, analytics tools, project management boards, emails, whiteboards, and post-its. This leads to idea silos, and makes it extremely hard for the team to derive the most useful insights for experimentation.
VWO brings a centralized repository where all insights, notes, comments or ideas related to any aspect of the experimentation program can be recorded. This makes it a structured process and makes it much easier to come up with data-backed hypotheses.
Learn more about insights repository
Manage and prioritize your experimentation program centrally
Growth teams can come up with a lot of testing ideas; but what sets successful teams apart is the ability to prioritize what to test first, and then execute it effectively. VWO makes it a very streamlined process for you and your entire team.
Learn more about managing experimentation centrally
Track the impact of experimentation on core business metrics
While it's great to know the impact a test had on a metric, what really matters in the larger picture is the impact of the complete experimentation program on your core business metrics. With VWO, you can set up the core business metrics you want to track and then you can see how they change over time throughout your experimentation program.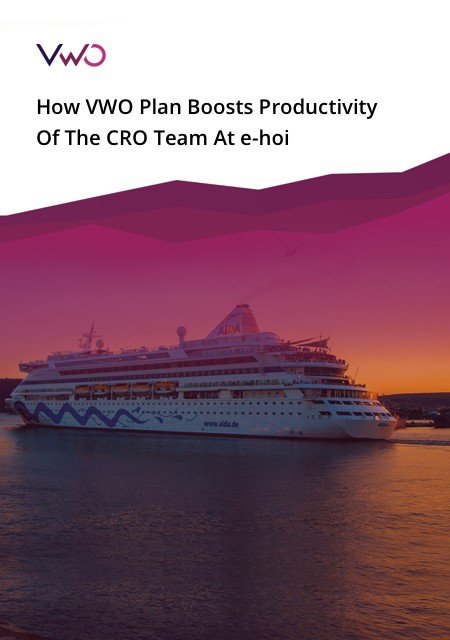 [eBook] How VWO Plan Helped Boost Productivity Of The CRO Team at e-hoi
e-hoi is a cruise specialist that allows travellers to book all kinds of cruises offered by major shipping lines worldwide. In this success story, we look at the challenges the team at e-hoi was facing while trying to optimize its website and how VWO Plan helped their CRO team streamline its processes and improve productivity.
VWO Platform help me quickly and easily find conversion optimization wins that I can standardize across our whole enterprise. I don't like to use the phrase "best practice" unless I can prove it, and my proof is in the data provided by VWO.

Brandon Gentry

Director, User Experience
Warner Music Group
VWO Plan syncs seamlessly with our experimentation platform
Flag behavioral data captured using VWO Insights as observations. Use them to document and prioritize experimentation ideas in your Kanban Board. Every hypothesis saved in VWO Plan can be selected to launch experiments using VWO Testing. Manage it all, from a single interface.
Deliver great experiences. Grow faster, starting today.