Discussing key advantages of each platform to elevate your optimization program
A quick comparison of platform capabilities to determine the best launchpad for your optimization journey.
| Capabilities | Google Optimize | Optimize 360 | |
| --- | --- | --- | --- |
| Behavioral Insights | | | |
| Targeting and Personalization | | | |
| Project Management | | | |
| Customer Data Platform | | | |
| Robust Statistical Engine and Reporting | | | |
You can explore all the above capabilities for free on VWO. Learn more about VWO's 30-day free trial.
Detailed feature comparison for you to choose the right A/B testing solution
Discover which platform offers a comprehensive set of features to support all aspects of your optimization needs.
Customer Data Platform
Google Optimize
Optimize 360
Custom Events and Properties

Configure any kind of user event and event properties

-

-

Advanced Metrics

Create metrics based on events and their properties with complex aggregate functions such as first value, last value, average, sum, etc.

-

-
Campaign targeting
Google Optimize
Optimize 360
Advanced Targeting Logic

Use brackets to create logic of targeting with multiple conditions. For example - [Users in USA OR Users in India] AND [New Users OR iOS Device]

Behavioral targeting

Target based on user behavior and actions taken by the user. For example - user clicks a button, time spent on page, page scroll etc.

Custom event targeting

Target user groups based on custom events that occur on the website.
Campaign Triggers
Google Optimize
Optimize 360
Basic and Advanced Triggers

Granular control over when visitors become part of a campaign or see a survey, widget, modal, etc.
24x7 support
Google Optimize
Optimize 360
24x7 support

The availability of our support team to respond and resolve your queries irrespective of the timezone.

-

Enterprise plans
SSO
Google Optimize
Optimize 360
SSO

Enable single sign-on using any SAML 2.0 identity provider to authenticate members from your organization.
Self Hosting
Google Optimize
Optimize 360
Self Hosting

Host library and campaign setting files on your servers, easing your dependency on the platform's servers.
SPA
Google Optimize
Optimize 360
SPA

Single-page apps support
Re-usable Pages
Google Optimize
Optimize 360
Re-usable Pages

Classify your web pages into different categories to quickly create, manage and scale experiments specific to them.
API
Google Optimize
Optimize 360
API

Start and pause campaigns programmatically or pull test metrics into other dashboards.
Cross Domain Testing
Google Optimize
Optimize 360
Cross Domain Testing

Run tests on multiple domains within user journey, where user tracking and goals can be on one or more domains.

Unlimited
Campaign Reports
Google Optimize
Optimize 360
Advanced Reporting Logic

Use brackets to create logic of filtering reports with multiple conditions. For example - [Users in USA OR Users in India] AND [New users OR iOS Device]

-

Bayesian reporting

Get accurate test reports powered by a Bayesian statistics engine

-

-

Heatmap of Variation

See how the users of a variation behaved with the help of heatmaps

-

-

Dimension Level Reporting

Make use of visitors' unique attributes to analyze test performance

-

-

Compare User Segments

Simultaneously visualize and compare two or more user segments in reports for far more comprehensive insights and decision-making.

-

Download Detailed CSV

Download detailed user reports in .csv format with complete segment data, goal completion and custom dimensions.

-

-

Intuitive reporting dashboard

See the results of your experiments on our Bayesian-powered reporting dashboard.
Editor
Google Optimize
Optimize 360
Elements Library

Library of customizable pre-designed UI elements like list item, content block, buttons, etc.

-

Save elements to library

Use the click-and-save feature to store UI elements, such as text blocks, buttons, banners, and pop-ups, in the library for future reuse.

-

Widget Triggers

Control when a widget appears, how often it appears, or does not appear when dismissed.

-

AI-Based Text Recommendations

Generate alternate text recommendations for the existing copy on your website.

-

Widgets library

Create customizable banners, pop-ups, and other web page elements with images and forms, directly within the visual editor, without coding.

Test inside Shadow DOM

Shadow DOM is a web API that can attach a hidden DOM to a DOM element.

-

Visual Editor

Utilize the powerful WYSIWYG point-and-click visual editor to create and edit variations with ease, eliminating the dependency on IT.

Code editor

Make advanced modifications to any aspect of your website using HTML, JavaScript, CSS, and jQuery.

Add / Edit elements

Add new or edit UI elements to your webpage.
Web testing
Google Optimize
Optimize 360
3rd party Integrations

Seamlessly integrate with third-party tools.

-

-

3rd party analytics, eCommerce platforms, CMS, tag manager

A/B Testing

Build and compare variations of your website to analytically determine the better performing version.

Multivariate Testing

Simultaneously modify multiple variables to test a hypothesis and determine the best-performing combination of variations.

Split URL testing

Compare various versions of your website hosted on multiple URLs by distributing website traffic among them to determine the highest-performing variation.

Multi page testing

Easily apply the same experience to multiple pages with a single click, eliminating the need for manual duplication of changes across pages.

Mobile website testing

Run tests on mobile responsive sites

Multiple domain support

Run tests on multiple domains within user journey, where user tracking and goals can be on one or more domains.

No concurrent test limit

Total number of tests you can run on your account concurrently.

Upto 5 concurrent tests

Limited (>100)
Previews
Google Optimize
Optimize 360
Cross browser screenshots

Conduct a quality review of the variations by previewing them to verify that all modifications have been applied to the website before going live.
Multi armed bandit testing
Google Optimize
Optimize 360
Multi armed bandit testing

Expose the better performing variation to more users long before the test reaches statistical significance thus reducing the opportunity cost.
Mutually exclusive campaigns
Google Optimize
Optimize 360
Mutually exclusive campaigns

Ensure that a user doesn't participate in two or more running tests to eliminate result noise, bias, and test inter-play.
Form Analytics
Google Optimize
Optimize 360
Conversion Report

Track user drop-offs at different stages of form submission, from landing to interaction to submission.

Dropped Field Report

Percentage of users who dropped off on a field without submitting the form.

Interaction time

Understand how long users spend on a specific field while actively interacting with it.

Hesitation time

Understand how long users spend on a specific field without actively interacting with it.

Refilled Field

Percentage of users who refilled a field on the form.

Ignored Field

Percentage of users who did not interact with a form field and submitted the form.

Dropped Field

Percentage of users who dropped off on a field without submitting the form.
On-page surveys
Google Optimize
Optimize 360
Survey Logic

Make your surveys smarter by asking subsequent questions based on the responses given.

Question bank

Choose from a repository of frequently asked questions to select an appropriate question.

Variation targeted surveys

Trigger survey to users when they see a specific A/B test variation.

Custom triggers

Write custom triggers using JavaScript to fire a survey based on an event or a specific user action.

NPS

Run an NPS survey to gauge the likelihood of users recommending the website to others.

Recordings of respondents

Watch recordings of user sessions in which they responded to a survey to understand why they gave specific responses.

Themes and customisation

Add custom CSS to restyle and resize the surveys per your branding guidelines.
Funnels
Google Optimize
Optimize 360
Drop-off analysis

Filter reports based on users who dropped off from a funnel.
Heatmaps and Scrollmaps
Google Optimize
Optimize 360
Browsable heatmaps

View heatmaps of different pages, interactive elements(such as popups, modals, and menus), and pages behind logins as you navigate your website.

Heatmap of test variations

View the heatmap of a particular A/B test variation.

Heatmap views

Create a heatmap view and quickly access heatmap data for specific pages and user segments without repeating the heatmap configuration.

Clickmaps and area stats

Track clicks on specific elements and compare them to total clicks on a page or area.

Element list

Displays a list of both visible and hidden elements with their types and show clicks on each from highest to lowest.
Visitor Recordings
Google Optimize
Optimize 360
Recordings of variations

Filter recordings based on users who were part of a test campaign or saw a particular test variation.

Page Filters

Filter recordings based on parameters like entry page, exit page, visited page, etc.

Recording views

Create a recording view and quickly access recordings for specific pages and user segments without repeating the recording configuration.

Save recordings

The number of recordings you can store for later viewing.

Funnel Drop-off Filters

Filter recordings based on users who dropped off from a funnel.

Download

Download recordings for offline sharing and viewing.
Server Side Testing
Google Optimize
Optimize 360
Multiple Environments Supported

Configure multiple environments under each project to run tests in simulated environments. Ensure your changes are of production-ready quality and roll out changes confidently

3rd party Integrations

Seamlessly integrate with third-party tools.

-

-

User Whitelisting

Ensure certain users are always served a specific variation by whitelisting the users based on their userID

-

Scheduling

Schedule tests at specific time/date or create recurring schedules to run tests

-
Feature Test
Google Optimize
Optimize 360
Feature Test

Test multiple variable values for a feature to determine the most optimal value
Comparing features and benefits: Choose the right platform for your needs
Find here some factors you must take into account when choosing the right tool for your business.
Our customers back our stack too!
A vast majority of our customers purchase a set of VWO products to achieve their goals. While our industry-leading G2 ratings and benchmark CSAT scores are evidence enough, here are some success stories in our customers' own words
We have been working with Garanti Bonus for their conversion optimization needs. We have been intensively doing A/B tests and customizations to increase their conversions for a long time. We use VWO in this process since it has powerful features and makes implementations easier. By using VWO's advanced features in our A/B tests, we increased credit card applications by 24%.

Cavide Pala

Conversion Optimization Team Lead, Hype
We have been using VWO for almost 4 years now and the software still surprises us. It is very easy to work with and support is always available for help in case of development challenges. The extra features like heatmaps, session recordings and the surveys help us to easily monitor the entire CRO process and connect our qualitative insights with A/B tests.

Hans Breeuwsma

Conversion Specialist, Ben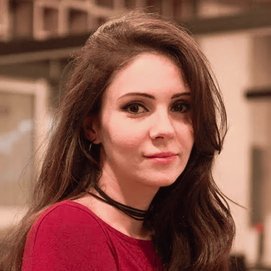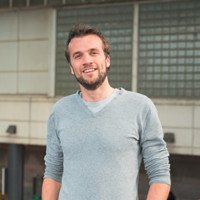 GO sunsetting and the next steps
Google Optimize will be discontinued from September 30th, 2023. If you're a current Google Optimize or Optimize 360 user, there's good news. You can quickly migrate to VWO in just 30 seconds for uninterrupted and free testing for up to 50k monthly visitors. If your experimentation and personalization needs are more sophisticated, take VWO's all-inclusive trial for free with no commitment for 30 days.
Frequently Asked Questions
Optimize 360 is the paid version of Google Optimize and comes with upgraded features. For example, while you can run up to 16 combinations in multivariate testing in GO, the combination goes up to 36 for Optimize 360 users. Google Analytics Audience Targeting is available on Optimize 360 but not on the free version. Small and medium businesses that are just getting started with testing can benefit from using Google Optimize. But if you're an enterprise business, you will need the advanced features of the paid version.
Yes. If you own a small or medium-sized business looking to scale its experimentation program to keep pace with business growth, you can upgrade to the paid version.
Having said that, when compared to VWO, Optimize 360 lacks capabilities like behavior analytics, server-side testing, and customer data platform. When you sign up for any of the VWO plans, you can get more features and capabilities by paying the right price, giving you more value for money.
Google Optimize offers almost the same features as Optimize 360, but the main difference is the bandwidth of those features increases for the paid version. You can try up to 16 combinations of multivariate testing when using Optimize, while the number of combinations goes up to 36 when you switch to Optimize 360. In the free version, you can run 5 simultaneous experiments, whereas the paid version allows you to run up to 100 simultaneous experiments. Finally, enterprise-level support and implementation services are only available for paid version users, and free version users can turn to the self-service help center and community forum for support and assistance.
Compare the features of Google Optimize and Optimize 360 and decide on the one that fits your needs. If you're just starting to experiment, you can try the free version and move on to the paid version as and when your experiment needs scale.
Google Optimize is available for free and you can use it as long as you think it suits your experiment needs. You can switch to the paid version and enjoy advanced features when your experimentation program scales. However, please note that both Optimize and Optimize 360 will sunset on 30th September, 2023.

But if you choose VWO, you can enjoy a forever free testing plan which gives you more features and benefits than GO indefinitely. Check it out here.
When you upgrade to Google Optimize 360, you get extra features like Google Analytics Audience Targeting and Implementation services. You will also get increased bandwidth for other features like multivariate testing, simultaneous personalization and experimentation, among others.

However, as it's due to sunset on 30th September 2023, choosing a more comprehensive tool like VWO is the need of the hour. Take a free trial and explore the platform!