Behavior Analytics
VWO Insights
Heatmaps
Follow your visitors' trails with Heatmaps
VWO heatmaps help you see how visitors browse your website, what catches their attention, and which elements distract them.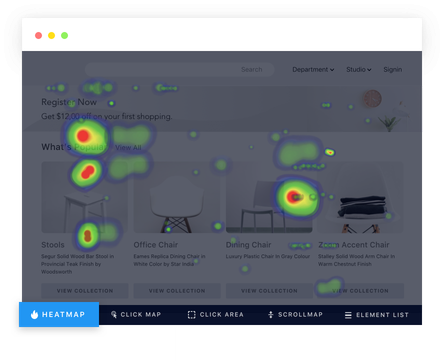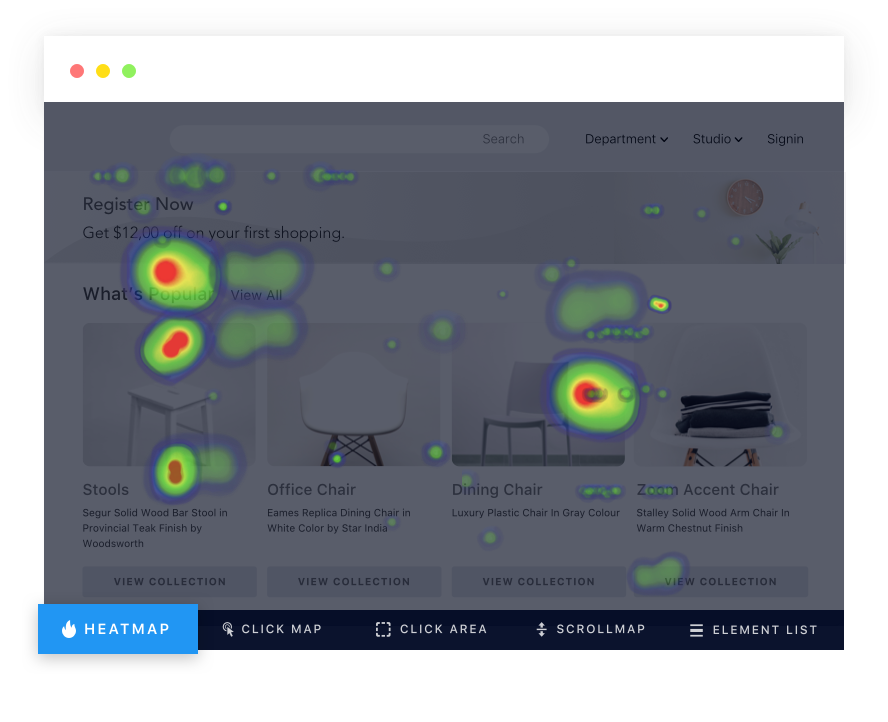 Visualize click and scroll behaviors
Heatmaps offer visual representations of how visitors interact with your website. From clicking elements to selecting an option from a modal box to browsing page content, a heatmap is a true representation of all visitor actions.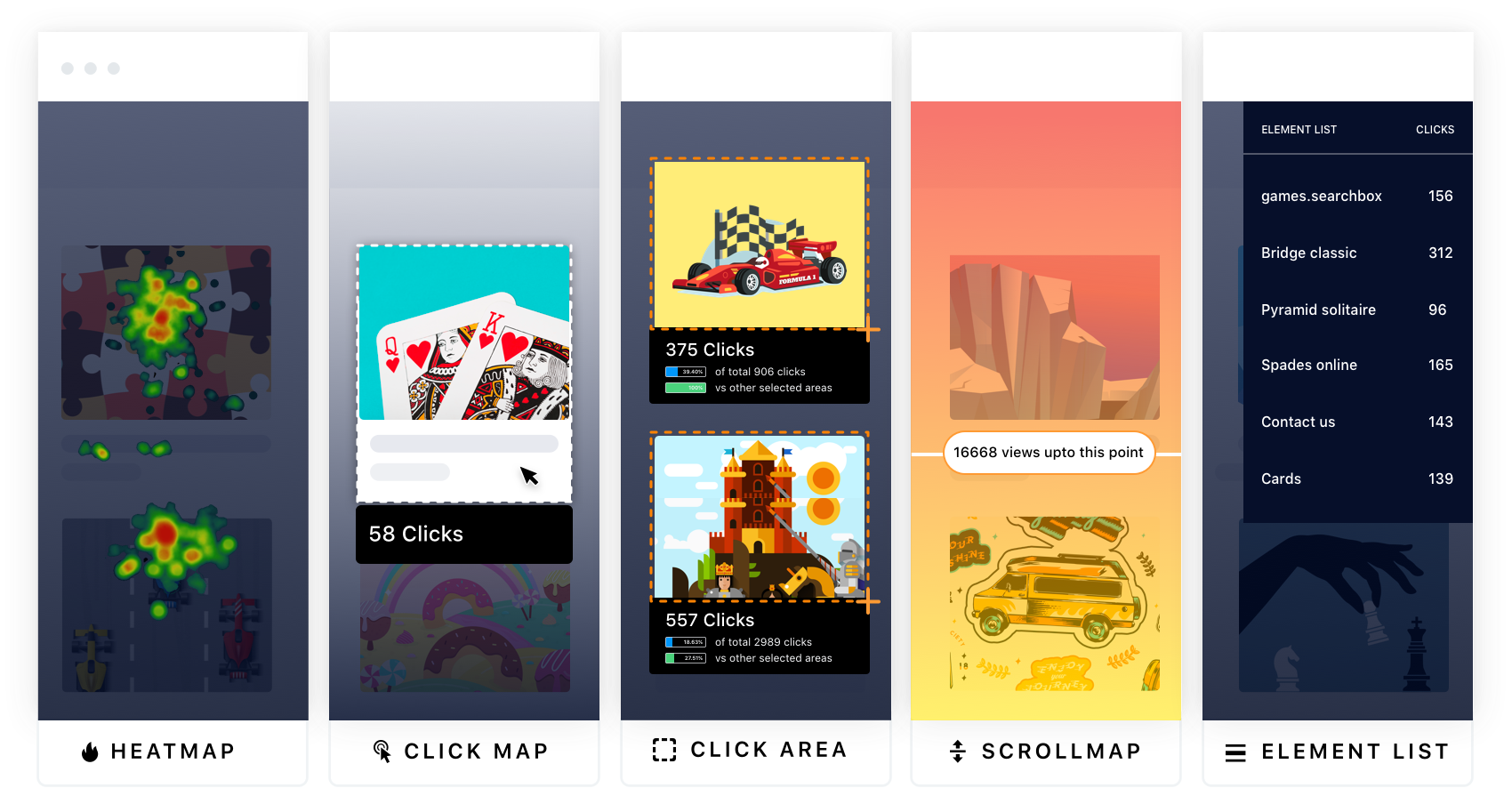 Dynamic Heatmaps
VWO heatmaps record visitor data on the live state of your website. Hence, you can easily view behavior on elements like modal boxes, pages behind logins, and dynamic URLs. The navigation mode lets you browse different pages on your website while viewing the visitor data on each element of these pages.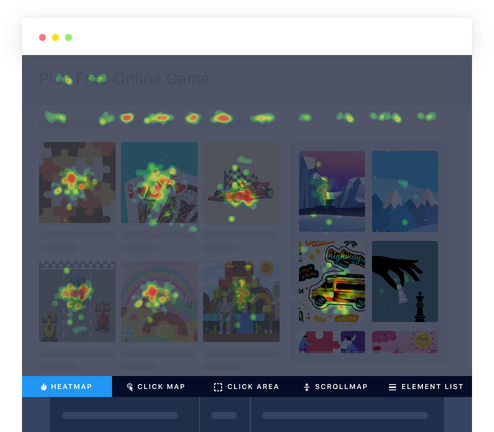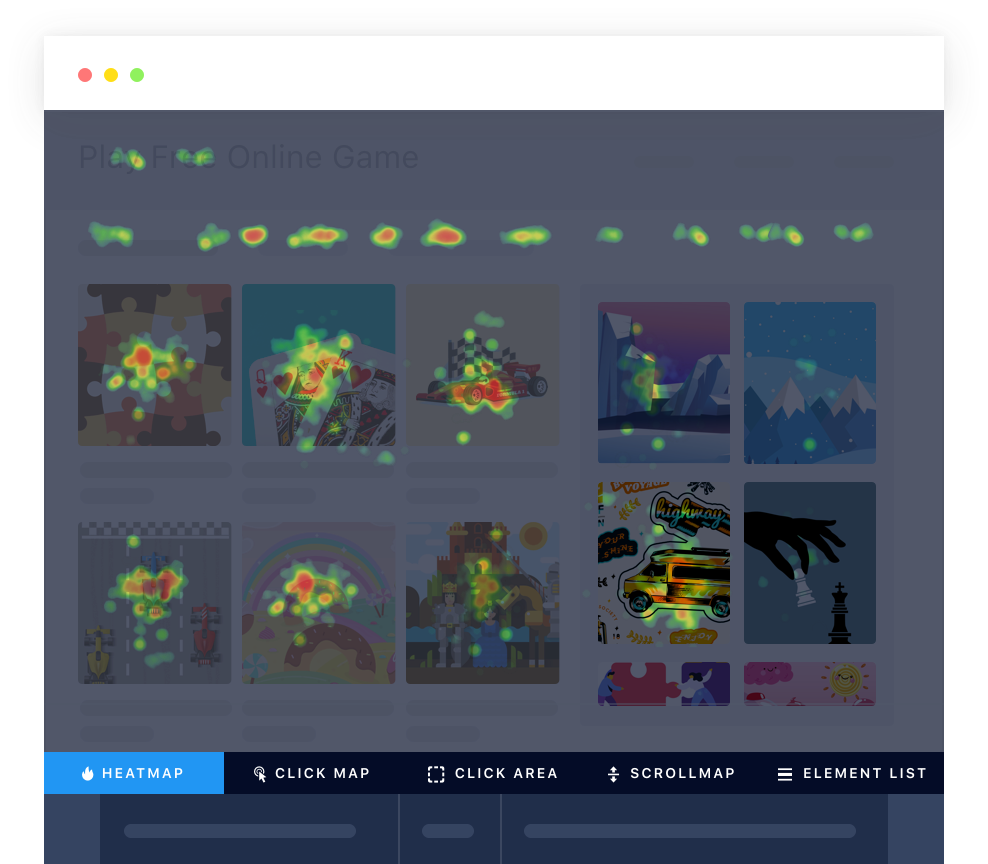 Clickmaps
Get real-time data on where visitors are clicking. Use the click data to find out key action points on your pages. And remove elements that distract the user.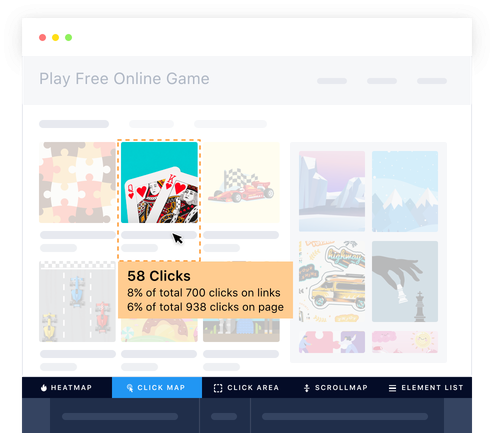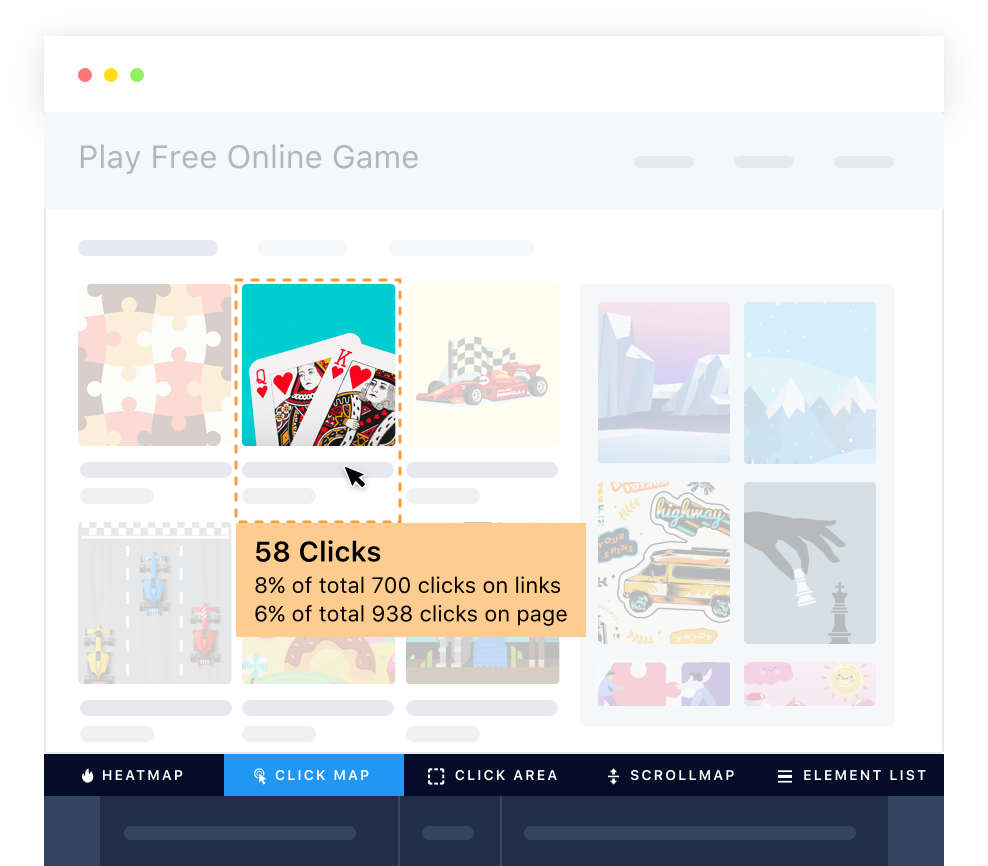 Scrollmaps
Find out till what point most visitors are scrolling, and if they are missing out on anything important towards the end of the page.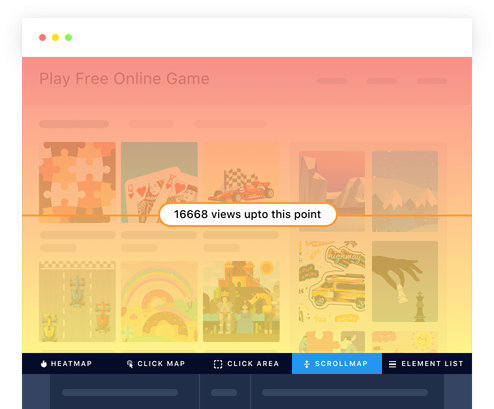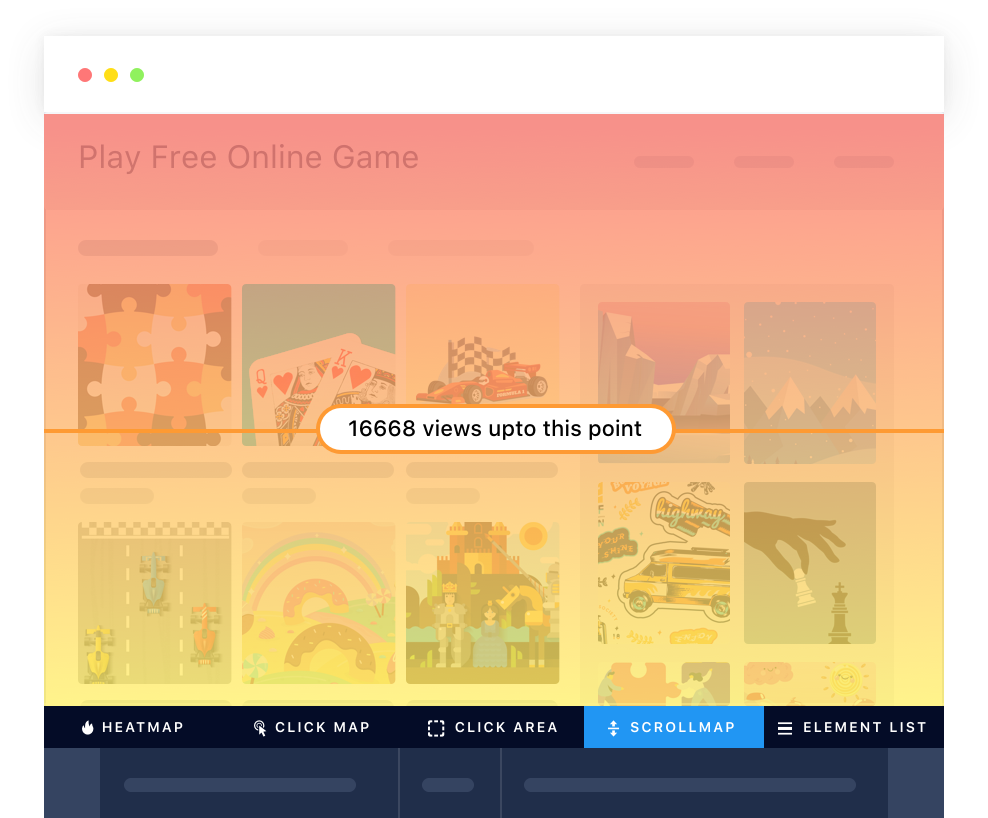 Click Area
Select multiple areas on your page and compare the number of clicks between them.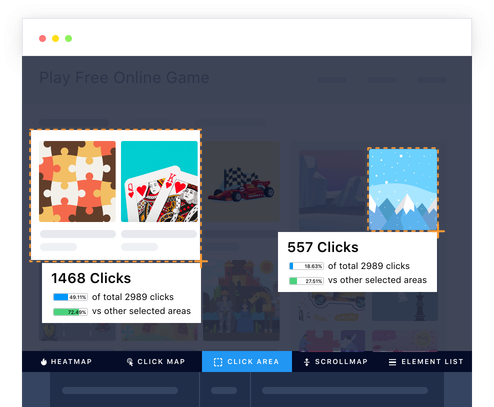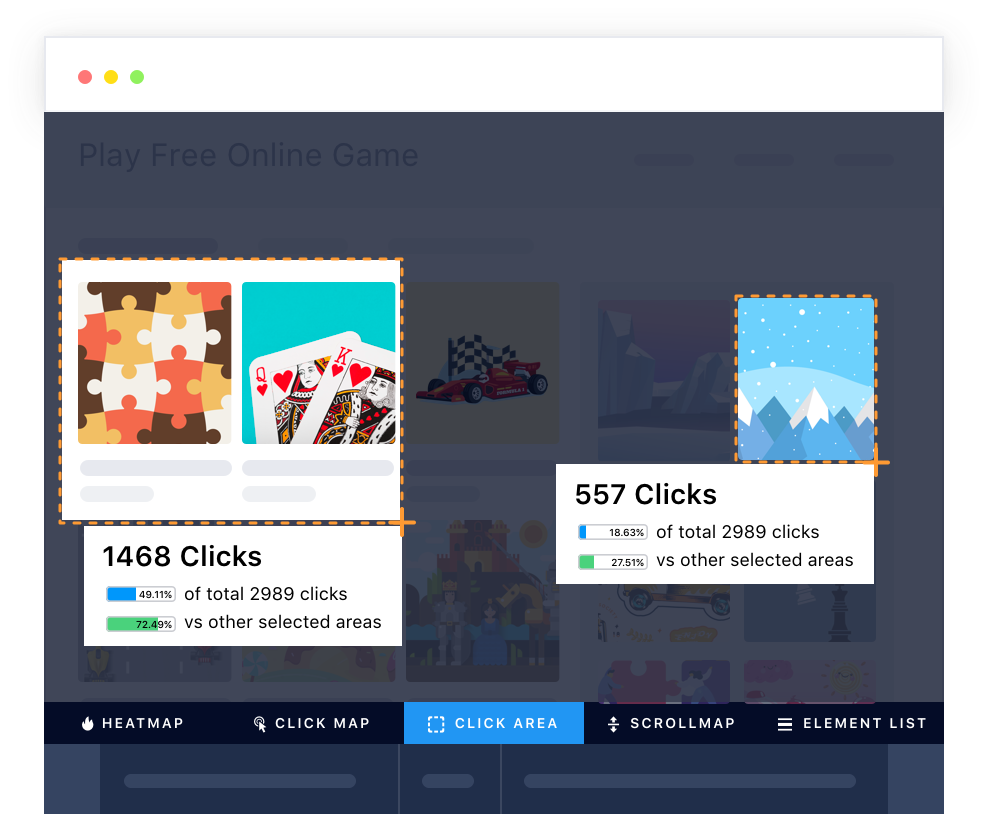 Element Lists
Get click data for all the elements on your page by element ID/name (including hidden elements) to understand how much attention they are getting from users.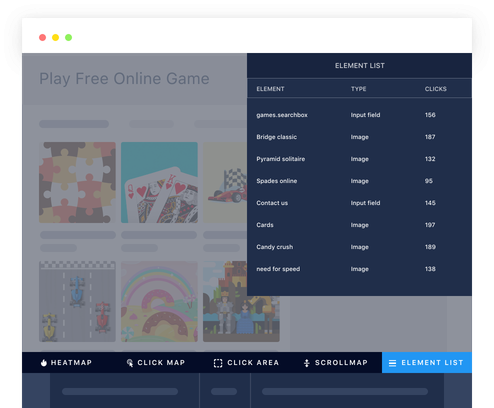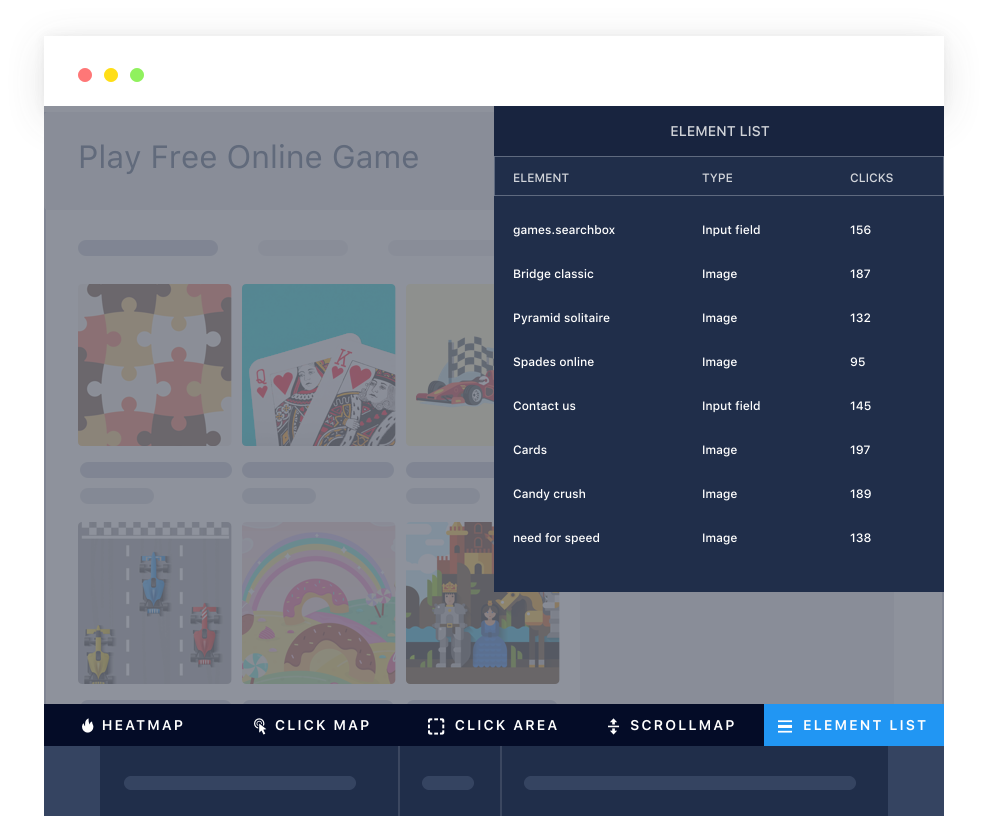 See behavior and filter segments
VWO heatmaps allow you to slice and dice behavioral data, using your preferred segments, and then share findings with your colleagues.
Views
Select the pages or specific sections of your website for which you want to see a particular behavior. Create views of these pages and then save these views for future reference.
You can also create views for segments targeted by behavior including:
Click on an element
Time spent on page
Page scroll %
Exit intent
Your own custom trigger
Visitor segments
Filter your heatmap report using complex and/or bracketing logic conditions or choose from VWO's 20 predefined segments including:
New vs. returning visitors
Mobile, desktop, and tablet traffic
Browser
+17 More
VWO heatmaps have a lot more
Add observations
Had a unique insight based on visitor behavior? Add an Observation and VWO will save your observation with the exact state of the heatmap where you noted the behavior.
Download and share
Download the exact state of a heatmap and share it with your colleagues to uncover more insights.
Always-on, real-time data
Be sure you never miss a single click. Your heatmaps continuously process loads of data at the back end to record and display behavioral data real-time.
Cross-platform tracking
Choose the device of your preference. You can view heatmaps for visitors by using a desktop, mobile, or tablet.
Deliver great experiences. Grow faster, starting today.