What Is Customer Retention? 
Customer retention is a term that covers strategies, tactics, and workflows that companies set in place to reduce the rate at which they lose customers.
For a B2B/SaaS company, the process is centered around keeping existing users engaged and up-to-date with cutting-edge features and products in development. It also includes improving the overall NPS score through stellar support and product and optimizing the upselling or cross-selling of additional software/subscriptions.
For eCommerce businesses, customer retention is about driving repeat sales for similar or even unrelated products over time with personalized offers and other tactics.
Acquiring a new customer can often be a long and expensive process for businesses, and advertising costs are high.
That's why it's becoming more and more important to focus on your existing customers. Increasing customer retention rates by just 5% can increase your profits by between 25% and 95%[1].
The goal of a customer retention program is to keep more customers and influence them to stay with your company for as long as possible.
For an eCommerce business, you want customers to come back as many times as possible. But, you shouldn't rush into making changes based on low-quality datasets or general recommendations. 48% of all consumers have left a website and made a purchase elsewhere because the experience was poorly curated[2].
To avoid losing customers, you have to understand core retention strategies, as well as how to gather the necessary data and implement them efficiently.
What Is Customer Retention Management?
Customer retention management is the process of managing the customer experience and satisfaction efforts within a company to achieve customer retention goals effectively.
A retention manager's goal is to analyze the current situation and develop comprehensive programs to keep acquired customers for as long as possible. This is in contrast to gaining as many new customers as possible, which is the goal of a sales or account manager.
Customer Retention Rate Formula
To calculate retention, you must start with a period of time, aka a cohort, whether that's a month, a quarter, or a year.
Then you calculate it with a formula that is essentially the inverse of the customer churn rate.
Customer Retention Rate = ( (Total Customers at End Date – New Customers acquired during Period) / Starting Customers at Start Date) ) X 100
Let's say you started 2019 with 100 customers. If 20 of those unsubscribed during the year, your retention rate is 80%.
Even if you added 40 new customers during the year, increasing your total to 120, this doesn't change the rate of retention. Let's look at the numbers.
( (120 – 40 ) / 100 ) x 100 = 80
The new customers aren't factored in when calculating retention, as they're a result of marketing and acquisition efforts, not loyalty and customer retention.
Benefits of Customer Retention 
Avoidable customer churn costs US businesses $136 billion per year[3]. If you master customer retention, your company will avoid contributing to that statistic.
Here are the top benefits your business stands to see with customer retention:
Lower Cost Than Customer Acquisition
It's a lot cheaper to keep your existing customers than marketing to and selling to a completely new one.
Acquiring a new customer costs 5-25 times more than retaining one[4]. You rely on analytics and a/b testing tools to improve how your users/customers are interacting with your site/app. You don't have to spend money on ads.
So any campaign or effort towards improving retention will be comparatively cheaper and provide a much better ROI for your business than an equivalent acquisition program.
A further benefit is that any improvement in retention will also improve the results of your marketing and sales programs. If you increase the value of each customer by 50%, the acquisition ROI doesn't just improve by 50%; it will also increase campaign profits by 100% or more.
For example, if you spend $20 on Facebook ads to get a new customer, and each customer is worth $30, your profit margin per customer is $10. Improving retention by 50% will more than double your profits from 10$ to $25 per acquisition.
Loyal Customers Spend More
Studies show that loyal customers spend 23% more than the average customer[5].
One-time customers have no relationship with your brand, and will only choose your product based on lower price or other distinct advantages. But every time you retain a customer with a positive interaction is another chance to create a loyal, long-term customer for your business.
Loyal customers return more often and spend more than a first-time customer. For SaaS and subscription-based businesses, you will find it easier to upsell and cross-sell to loyal, long-term customers.
It's Great For Your Brand
Many businesses overlook the relationship between long-term customers and word-of-mouth marketing.
For a consumer to trust your company or product enough to recommend it, they need more than a single interaction.
Most customers will simply forget about a brand or product after a single purchase. But after four separate purchases, 63% of consumers consider themselves loyal customers[6].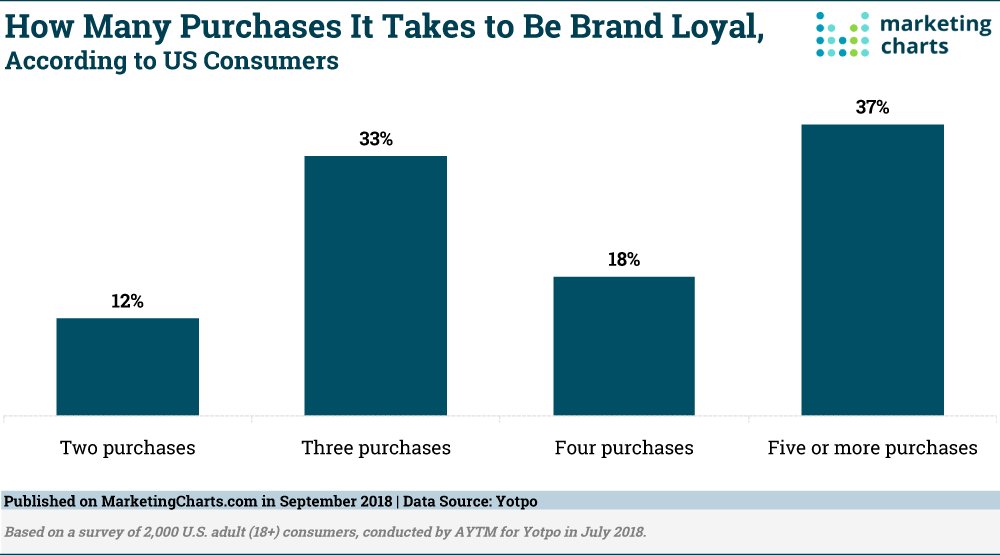 And 90% of them were equally loyal to brands as they were last year. So by focusing on getting customers back, again and again, you can create loyal customers that tell their friends.
Every customer you manage to keep over the long term is a potential referral.
And 81% of consumers trust recommendations from family and friends over those from companies[7]. That makes retention an excellent branding investment as well.

Returning Customer Purchase Data Can Drive Future Campaigns
Creating a successful marketing campaign from scratch can be very challenging. Without any data to guide you, you have to make educated guesses based on marketing personas.
With access to returning customer purchase data, there's no guesswork. You can find natural product bundles based on purchase history, and figure out relevant, personalized recommendations to market to customers with similar initial purchases.
Retaining customers over the long term will also help you win more business during holidays and sales. The highest converting customer source for Shopify merchants during Black Friday 2018 was emails to existing customers at 4.38%[8].
And that's an average which includes stores that made no effort to nurture their customers beforehand.
Customer Retention Strategies
There are a lot of different strategies to keep retail customers coming back, from exclusive flash sales to full-fledged loyalty programs.
For a SaaS company, the basis of every strategy is an effective onboarding program, and from there, you can use milestones, new features & training, and more to keep your users active and subscribed.
Instead of trying just one, you get the best results by mixing and matching strategies and working with data and marketing automation tools available to your business.
Below, we've covered 12 essential customer retention strategies.
Onboarding Emails & Training Programs
For SaaS and other businesses that offer a service at a recurring monthly/annual cost, perfecting your onboarding and training during the initial signup is essential.
Any improvement to retention in the first few weeks will cascade down and dramatically impact your revenue and profitability.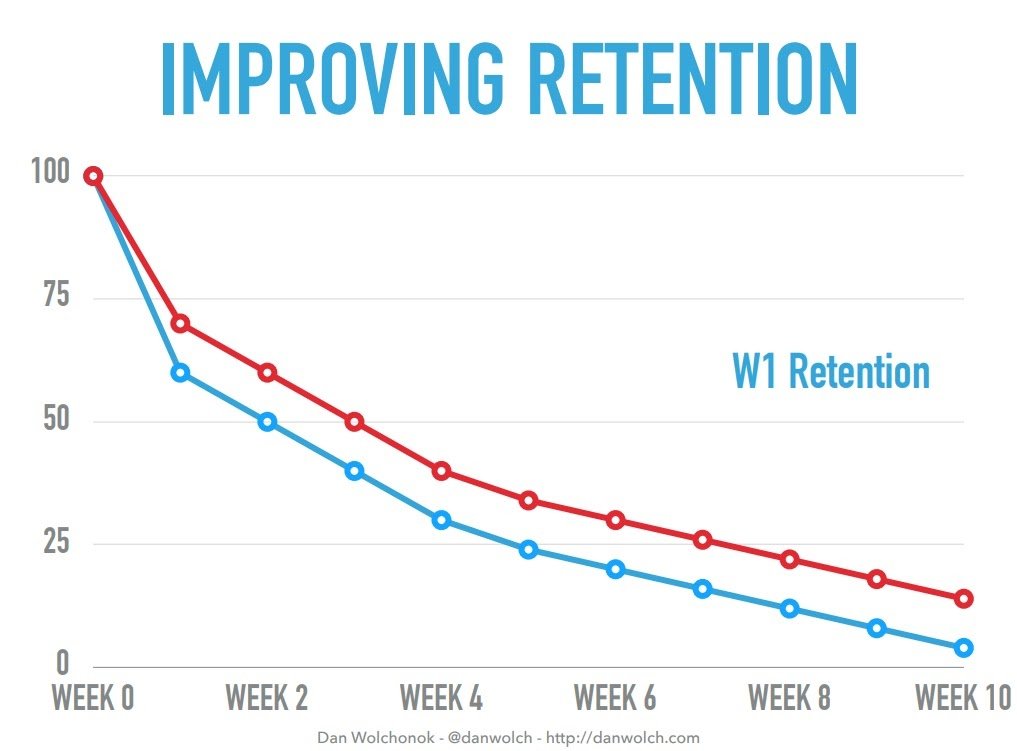 A 15% increase in week one retention can lead to 50% higher retention rates at week ten and beyond.
One strategy that can help you with onboarding is creating an automated email campaign that acts as a training program.
Grammarly does a great job of this, with detailed emails that motivate new users to use the app to its full potential.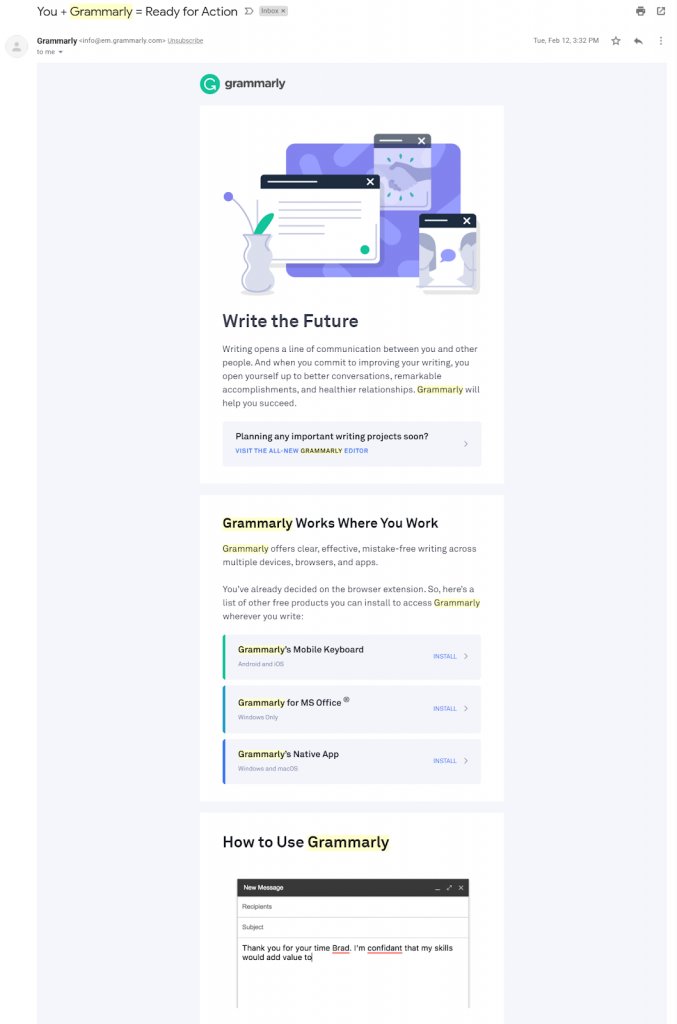 And remember that Grammarly is a very intuitive app to use, so don't think that you can forego the emails because of a simple interface.
Create training programs and onboarding emails to make sure every user knows how to use your product from day one.
Customer Loyalty Programs
A customer loyalty program, in its most basic form, is a stampable card that many restaurants, bakeries, and other local businesses give out to their customers.
"Buy ten, get one free." Or something similar is usually the motto. And it works. It gives customers a reason to choose a specific business over and over again.
But it doesn't have to be as analog and basic as that. Airlines and credit card companies have some of the most sophisticated loyalty programs out there. You probably have several friends who will make all purchases with a single credit card to "get points."
And the research shows that it works. 79% of consumers are more likely to keep doing business with a brand that has a loyalty program[9]. And 73% of them are more likely to recommend brands with good customer loyalty programs.
Thankfully, a comprehensive loyalty program is no longer a tactic reserved for enterprises with big budgets like banks or airlines.
With plugins and extensions, you can easily implement rewards and loyalty programs in Shopify, BigCommerce, WooCommerce, and other major eCommerce platforms.
Develop your own program to give your customers a reason to choose you every time they want to buy something you offer. You can offer store credit, product rewards/gifts, exclusive bundles/sales, and more.
SaaS companies can also develop in-house programs that reward long-term customers with bonus features, extra data/usage credits, or other relevant rewards.
Personalized Product Recommendations and Offers
For eCommerce stores, it's not enough to just send out random newsletter emails and promotions to your list of existing customers.
91% of consumers are more likely to shop with brands that offer personalized offers and recommendations[10].
So make sure to follow in Amazon's footsteps. Keep track of your customers' browsing and purchase history, and use that information to tailor marketing emails to each customer.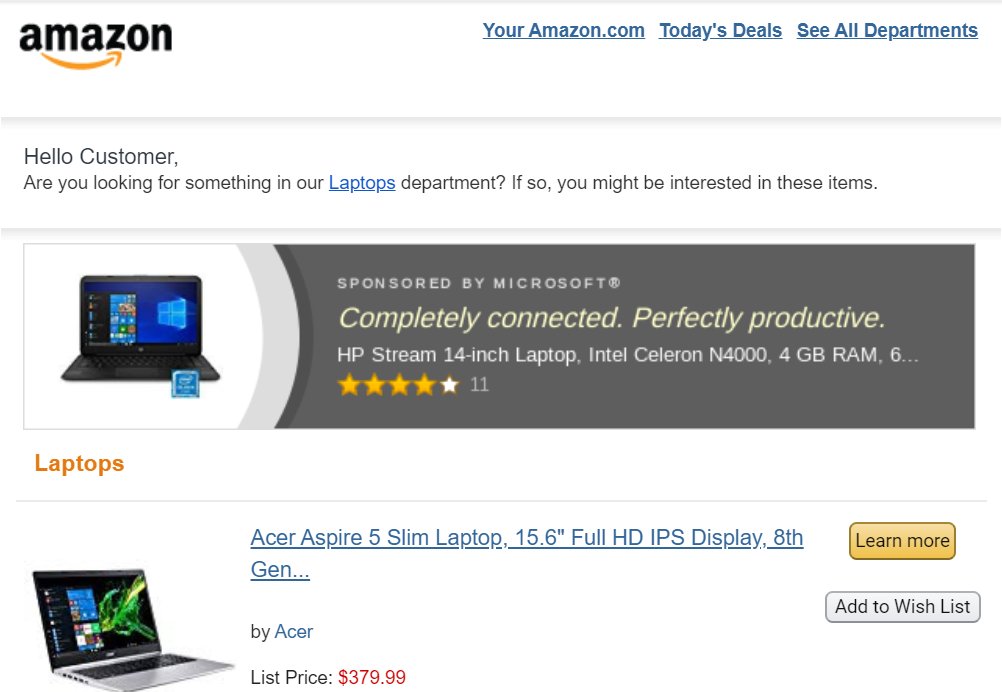 After browsing a specific category, Amazon follows up with an email highlighting relevant deals. All their emails are generated based on what the user has purchased or looked at.
To follow suit, you don't need their scale or expertise. Major eCommerce platforms usually have integration options with popular email marketing tools like MailChimp, which makes personalized marketing a lot easier than most business owners think.
Since the platforms automatically track key data points like product page views, adds to cart, and sales, you have plenty of data to work with.
From there, you only need to create segments based on that history.

With Shopify and MailChimp (or any other email marketing tool), you can segment your customer lists based on products, vendors, no. of products purchased, AOV, and more. Even small online retailers and mom and pop shops can send personalized emails at scale.
SaaS and B2B companies can use similar personalization tactics during the acquisition stage, curating the content based on the size/industry of the company, the subscriber's position within the company, and more.
User Milestone/Progress Emails/Notifications
For apps, software products, and SaaS businesses, a great way to keep your customers using your product is to send milestone emails/messages to your customers. They give your users a sense of progress and a reason to keep logging in week after week.
Grammarly sends some of the best milestone/weekly engagement emails that we have ever seen.
Let's examine what makes them work so well.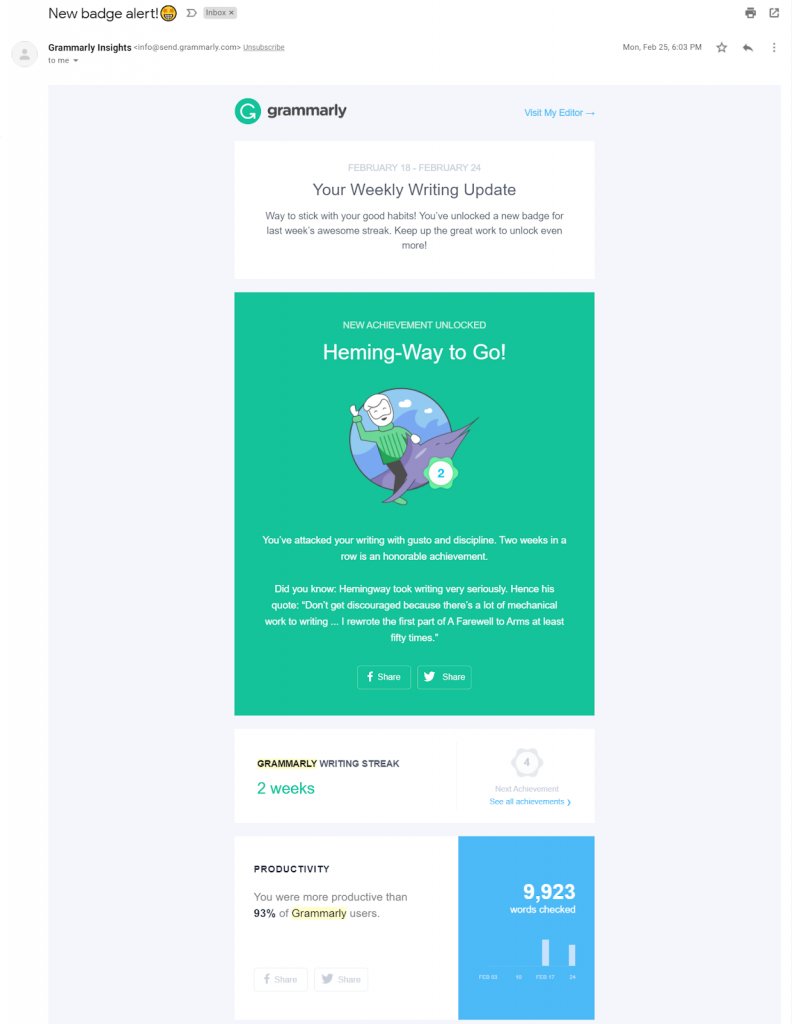 You don't just get a detailed breakdown of your performance and essential metrics. It also highlights usage streaks, you get performance badges filled with writing puns and fun designs, and you can see real data on how you match up against other users.
People will work hard to avoid breaking a streak once they've started one, and Grammarly establishes itself as an intrinsic part of a positive habit.
You can follow suit by informing your users of their progress on a regular basis and using similar tactics, like comparing their metrics to the average, highlighting progress, and offering custom recommendations.
High levels of customer engagement lead to more loyal customers, which is why this strategy is great for preventing churn.
Offer Value with Email Newsletters
Trust in companies is eroding, with 55% of consumers trusting companies less than they used to[11].
A way to go against the perception, and stand out in the crowd, is to become a trustworthy source of industry tips and insights.
Too many email newsletters are thinly-veiled affiliate marketing machines or focus 99% of their energy on upselling existing customers to more expensive programs.
Instead of taking this tired approach, you can invest in a newsletter that becomes a retention asset.
A B2B SaaS business in the automotive sales industry could focus on cutting-edge auto sales & marketing techniques, as well as releasing industry benchmarks, white papers, and reports.
An eCommerce site focused on health and fitness could send nutrition advice, training programs, and meal plans.
Don't bombard your existing customers with more marketing messages; focus on offering real value, and building long-term relationships.
Use a Human Touch to Surprise & Delight
In an increasingly sterile and digital business world, ruled by cloud-based giants, a little human touch can go a long way.
Something as simple as a personalized handwritten note to thank first-time customers can make a massive impression.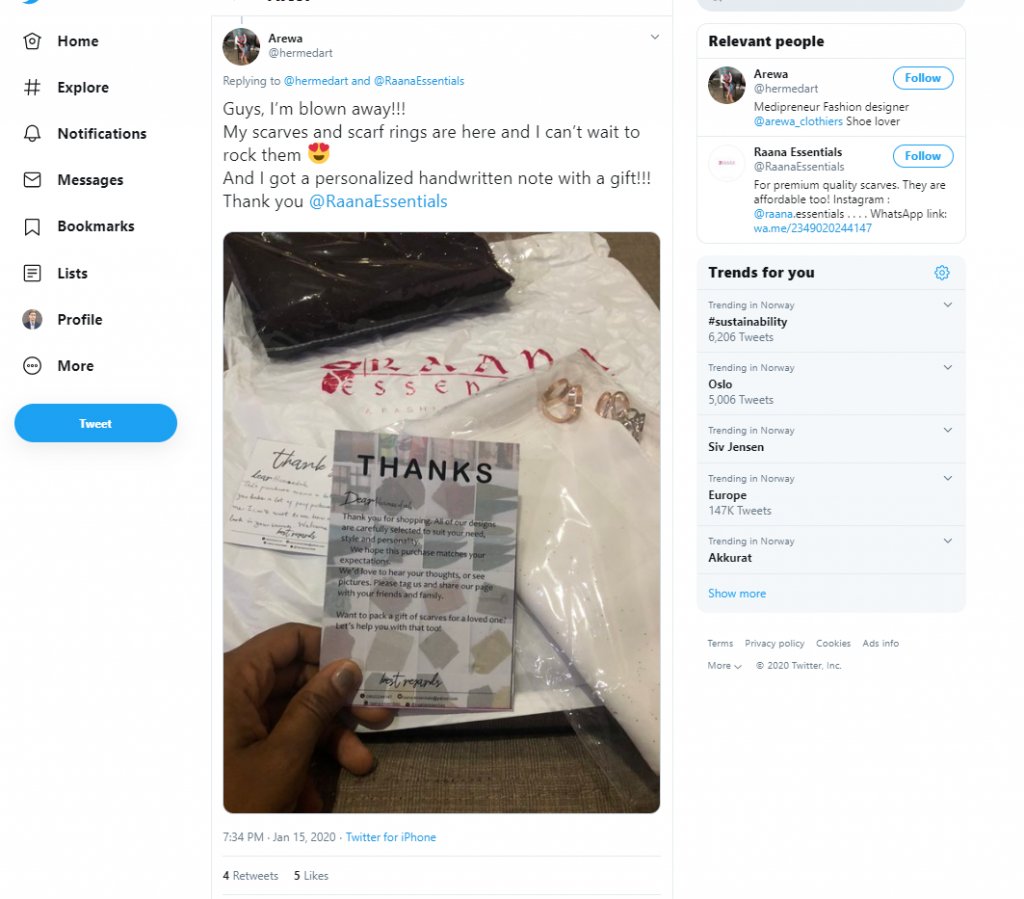 In the example above, an online fashion store sent a handwritten note and even a gift, which delighted the customer enough for them immediately to share the news on social media.
Positive experiences like these don't just lead to word-of-mouth marketing and increased brand awareness, but also build long-lasting customer relationships.
Shopify vendor John's Crazy Socks was able to increase the returning customer rate by 2,027% in a single year with handwritten notes, hand-wrapped gifts, and more similar tactics[12].
It might seem labor-intensive and expensive, but going above and beyond on every sale is a lot cheaper than advertising for new customers.
Use Push Notifications to Reach Inactive Members
Once a customer has left your site if they didn't opt into your email list, whether they return or not is entirely up to them.
And with GDPR and other new privacy regulations, the specific request to send marketing emails can often lead to an unchecked box and a lost subscriber.
Instead of only relying on email, try a communication channel with a lower barrier to entry; web push notifications.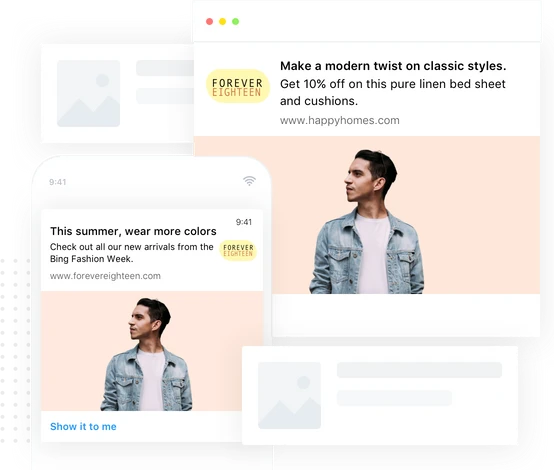 Since users don't need to sign up with an email address and crowd their inbox further, it's often easier to get users to sign up. As a result, push notifications have a much higher opt-in rate than email, averaging about 7-10% of unique visitors depending on the industry.
It gives you another channel where you can win-back inactive customers and get them to re-engage with your service/store.

Win-Back Lost Customers with Abandoned Cart Campaigns
79.17% of online shopping carts are abandoned on average[13]. The overwhelming majority of potential shoppers that visit your online store don't finish their journey.
Just because they don't follow through immediately, doesn't mean that they don't plan to purchase the items. In many cases, they eventually buy the exact same items elsewhere.
So, to make sure that you retain and convert as many potential customers as possible, you need to implement abandoned cart campaigns.
If they are registered customers, you can set up automated email campaigns that follow up on the abandoned cart.
But that's not your only option. With modern marketing tools, you can create abandoned cart campaigns that use other channels like push notifications and Facebook Messenger.
Let Customers Create Profiles & Save Payment Information
To keep customers coming back, make the process of buying products through your website as easy as possible.
The fact that a giant portion of internet users already have registered Amazon accounts is one of its most significant competitive advantages.
Because you can check out with a single click, it's easy to choose Amazon regardless of the product or brand you are buying.
Although you won't be able to replicate the same results in the short term, giving customers the option to save their billing information will make it easier to make repeat purchases.
Most major eCommerce platforms offer support for creating and saving customer profiles and shipping information.
Use Facebook Messenger to Reach Lost Customers Effectively
In 2020, almost none of your automated emails will make it to the primary inbox of your users and customers. It doesn't matter how well you personalize the content.
Major email providers like Gmail and Outlook filter out autoresponder emails and sort them into different folders.
This change has led to much worse results from email marketing across the board. The average open rate for all industries in 2019 was 21.33%, and the average click-through rate is only 2.62%[14].
On the other hand, Facebook Messenger campaigns have open rates of up to 88% and CTRs of up to 56%[15].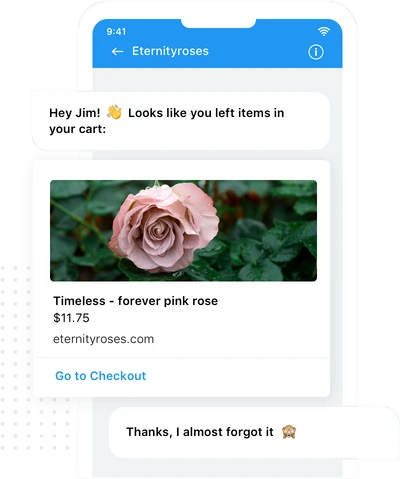 To reach potentially lost customers and inactive users more effectively, choose messenger over email.
Use Surveys & Social Media to Identify Problems and Customer Service Needs
Up to 97% of your unhappy customers will churn silently[16]. In other words, customers who aren't satisfied with your product or service will leave without ever contacting customer support.
Since you have no point of reference or information on most lost customers, you need to be proactive. To get insights into possible problems that might be causing churn, you can use surveys and monitor social media.
Implementing automated surveys throughout your site/app can help you identify problems with your user experience before it negatively impacts your customer relationships. Trigger surveys when users finish a specific task for the first time, return to your app after prolonged inactivity, contact customer service, or cancel their subscription.
You can also use social media listening tools like Mention or Hootsuite to keep track of everything your customers have to say about you, even if they don't tag you in their posts. Monitor your company and all your product names and read all posts regularly.
This approach will give you a more realistic image of how customers feel about your products.
Personalize All Your Retention Efforts
Treating each customer as an individual is the key to retaining the maximum amount of your customers. It doesn't matter if you are sending an email, recommending a product, or giving out customer rewards.
Focusing on the individual consumer is the key to success.
Successfully personalizing your loyalty program can lead to a 5.2X lift in word of mouth mentions, and a 3.5 lift in spending caused by the program[17].
To be able to personalize your customer experience to this degree, you need to have a user program and measure essential data points like product page views, add to carts, and more.
With this data, you can create customer segments that impact everything from your emails, push notifications, and marketing messages, to the rewards in your loyalty program.
Customer Retention Mistakes to Avoid
When done right, customer retention not only maximizes the value of your existing customers, but it also boosts the results of all your marketing and sales efforts.
Making a single mistake can lead to thousands of dollars in lost sales or MRR and unhappy customers.
Below, we've highlighted nine common retention mistakes you should avoid.
Not Assigning Enough Budget to Retention Activities
Spending the entire budget on customer acquisition is a common mistake among SMBs and online businesses alike.
Adding more customers and visitors to the top of the funnel might sound easier, but improving the bottom of the sales funnel is a better investment.
Reducing lost customers and improving retention and repurchase rates will have a more significant impact on revenue and profit than just spending more on an ad campaign.
So, assign a portion of your marketing/product development budget to customer retention projects.
Not Tracking Customer Behavior
Conversion tracking has become more common over the past couple of years, but a surprising number of businesses only track basic metrics like the number of sales.
With a comprehensive analytics platform, you can use heatmaps, session recordings, funnel reports, and more tools to get a holistic image of how your customers interact with your website or app.
It can help you pinpoint precisely where customers drop from your funnel, and when your users become inactive.

Not Using Your Email List to Its Full Potential
A typical email marketing mistake is to simply collect emails and send out manual mass promotions during holidays and sales.
An email list can be used much more effectively than that. You can send personalized recommendations, follow up on abandoned carts, build trust with high-quality content, and more.
By actively interacting with your customers through email, you also establish your brand in their mind and create a lasting relationship.
Don't let your customers' email addresses just sit unused in a database.
Not Paying Enough Attention to High-Value Customers
Through tracking customer behavior, you should be able to identify high-value relationships. These could be long-lasting high-tier subscribers or returning customers that consistently have high order values.
You should label these customers and make sure that they get a higher level of customer service from every member of your staff. Responding to and resolving their issues ASAP should be a top priority.
Losing even a single one of these customers could negate profits from dozens of smaller acquisitions.
Not Asking for Feedback
Once they start making sales, many companies settle for mediocrity and have little interest in improving their services or products.
They shift their attention away from improving their offering, to getting more people into their funnel.
Asking for feedback is an easy way to not only get insights to create a better product and improve retention but also build a deeper relationship with existing customers.
Stopping at the Sale
A huge mistake when it comes to customer retention, regardless of industry, is to stop communication as soon as the sale is made.
Even if you sell a consumer product, following up with basic instructions, top tips, or even recipes, can be a powerful way to start building a meaningful relationship with that customer.
With SaaS apps and other software products, you should perfect the onboarding process and create different flows for users based on their apparent mastery of the app.
The initial sale isn't the end of a customer relationship; it's the beginning of one.
Inconsistent Customer Experiences
A pet peeve of many customers is when they get a different customer experience depending on the channel.
75% of consumers expect consistent experiences across multiple channels, and 73% are likely to switch brands if they don't get it[18].
To meet their expectations, you must centralize data across channels and departments to avoid siloed data and communication.
That way, any staff member that interacts with a customer will have access to their complete history and can provide service with context.

Giving Up on Inactive Users
Not following up with inactive users is a fundamental mistake that can lead to horrible retention rates.
Just following up a single time over one channel can be enough to win back a noticeable percentage.
Saas companies with large user bases should develop a multichannel approach with segmented messaging based on each user's history.
Instead of just remaining silent as they stop using your product, or visiting your website, make sure you reach out with personalized messages designed to reactivate them.
Not Using Marketing Automation Tools
Many small and medium-sized businesses don't use any marketing automation tools because they think they are complicated and expensive.
But marketing automation platforms have become a lot more accessible over the last few years. With some services, you can even get started for free, until you hit a certain number of users.
They also integrate with most major eCommerce and CMS solutions, making it easy for companies to gather data and create segmented campaigns.
Improve Customer Retention with a Customer Feedback Loop
75% of surveyed companies increased their customer experience technology investments in 2018[19].
But improving the experience and getting more satisfied customers doesn't have to be an expensive, high-tech endeavor.
Implementing a simple customer feedback loop will help you find and apply insights that improve your retention rates.
Choose a Survey Format (NPS/CSAT)
The first thing you need to do is choose a survey format to use to get deeper insights into your customer base.
The most common customer satisfaction surveys are the Net Promoter Score (NPS) and Customer Satisfaction Score (CSAT) surveys.
You can choose one or the other, or both, or develop a similar survey inspired by either format.
You don't want to slow down the user experience with long surveys, so keep the questions to a minimum and rely on a scale instead of yes or no answers.
Trigger Automated Surveys After Key Events
With any modern marketing automation tool, you can set custom triggers that open a survey at crucial times.
For example, you can survey users:
When they leave your site with items in their shopping cart.
When they cancel their subscription.
After contacting customer support.
After they confirm receiving a package.
After using a significant feature for the first time.
After using your app after a significant stretch of inactivity.
The results can help you identify the main problem areas of your user experience. For example, you might find a specific task or page that users are not happy with.
Interview Users for Further Insight
The downside with the NPS or similar surveys is that they won't help you pinpoint exactly what the problem is on a given page.
So once you've identified a problematic task flow, feature, or page, you need to go deeper. You can use heatmaps and session recordings to see how users interact with the page. But these tools won't always give you the detailed feedback you need.
If you need a step-by-step breakdown of the experience, you can use user interviews. They are an excellent tool for singling out specific problems.
Tell the test users to complete the task in question, and then ask them questions to single out problematic areas, and get ideas for improvement.
If you can't or don't want to recruit existing users for the interviews, you can also set up usability tests with people who have never used your product before.
Efficiently Test Changes and Iterations
Once you've figured out exactly what the problem is, it's time to iterate and design solutions.
But if you just upload a new version of the same page, you won't know if you've fixed the problem until you can see a statistical difference in usage stats or your retention rates over time.
That can slow down the process of finding the right solution, as you can only test a single iteration at any given time.
Instead, you can use multivariate testing to test out multiple potential solutions simultaneously. You can also segment the traffic and exclude specific users, for example, veterans who are used to the existing interface.
Once you've found the best solution, you can implement it on your live website.
How to Create a Team that Masters Customer Retention
When setting up a team in your company to handle customer retention, you must cover all aspects of the customer journey.
Otherwise, it's easy to lose sight of integral pieces that can make the most significant difference in customer experience and in keeping vs. losing a customer.
Work Closely With Customer Service
Working closely with your customer service teams is the easiest way to get first-hand insights into problems that are currently causing customers to leave.
If you have analysts or managers that have access to call center and help desk reports, they can give you an overview of potential product issues from the get-go.
You should also include senior agents that have a lot of personal experience interacting with unsatisfied customers.
Together, they will provide you with information that can help you quickly ideate tests for new and improved designs, workflows, features, and more.

Avoid Data & Communication Silos
55% of companies suffer from organizational silos. An organizational silo is when all the data and efforts to achieve specific goals are isolated to individual departments or offices.
Even if customer support and marketing both work to improve customer retention rates, in a siloed system, they don't share data and don't collaborate efficiently.
To solve this problem, integrate CRM data and try to use the same SaaS solutions across departments wherever possible.
Create cross-office Slack channels/email threads and hold meetings regularly so everyone involved can collaborate in real-time.
Brainstorm and Choose Strategies/Tactics/Tests as a Team
Once everyone involved has access to all the data, analyze your starting point, and brainstorm/discuss strategies and approaches to take.
You can, for example, look at the customer retention strategies mentioned earlier.
By involving multiple team members across departments and positions, you will be able to come up with valid tests faster and get results more quickly as well.
Plan the Implementation with Relevant Departments
To effectively implement tests, design/development, marketing, customer service teams, and analysts must all be on the same page.
For startups and small businesses, it might not be an issue, but it can be a significant hurdle for larger companies and enterprises.
Design/development teams need to implement the website changes and decide on a logical timeframe.
Marketers/analysts should look at user activity data and funnels to confirm that a solution works as intended. Customer service should track any differences in support tickets related to the task as a result of the new solution.
It's much easier to improve the user experience when it's a unified, company-wide effort.
Customer Retention Best Practices
You don't need to implement complex strategies or expensive tools to create better customer relationships.
By devoting yourself to creating a better user experience, you can increase rates of retention, even if you don't have the budget to centralize all your data or implement technologically advanced solutions.
Below, we highlight five essential best practices that will help you keep more customers.
Treat Customers as Individuals
In 2020, resorting to mass marketing is a mistake. Your customers know that you track and save their data and expect you to use it to improve their experience.
70% of millennials are tired of batch and mass emails from brands and would prefer personalized messages instead[20]. This trend will only continue over the coming years.
So use the data you have to treat your customers more like individuals. Customize your marketing messages, product recommendations, and more based on each customer's history with your business.
Segmentation is the first step to provide them with a better experience and gain their loyalty.
Listen to Your Customers
Just collecting surface-level data points to improve your marketing efforts isn't enough to create the perfect customer journey. Only understanding what your users are doing isn't enough.
To keep as many of them for as long as possible, you must truly understand how they experience and feel about your product and service on every level.
You can "listen" without actively asking customers by analyzing detailed user data that you can fetch from session recordings and heatmaps. You can also generate predictive heatmaps using VWO's AI-powered free heatmap generator to understand how visitors are likely to behave on your webpages. Or, you can actively ask questions with on-page surveys and user interviews.
Getting to know your customers better is the foundation for stronger customer relationships.
Prioritize Testing and Actively Improving Customer Experience
Customer insights are worth nothing unless you prioritize testing and making actual improvements to your app/website/product.
Establish a dedicated team to analyze customer data and opinions and ideate potential solutions to bottlenecks and UX issues.
Over time this will help you improve every step of the customer experience, from signing up and using your product for the first time to expanding your product with necessary features as the market changes.
Continuous development is key to outperform your sector and avoid silent customer churn.
Over Deliver on Promises
If you want to lose a customer, promising them the world and not meeting their expectations from the get-go is a sure bet.
That's not to say that you should underpromise, as it can be hard to win new business in the acquisition stage.
Setting high but realistic expectations and then exceeding them is an excellent way to win customer loyalty.
If you've promised your customers 24-hour response times on support requests, work hard to keep your responses well below that limit.
Develop the necessary processes and infrastructure in areas that your customers care about the most.
Surprise & Delight High-Value Customers
It might not be feasible for your business to send handwritten notes to every single customer.
But the truth is, you don't have to. You can focus on delighting a relatively small amount of your customers and reap most of the rewards.
eCommerce businesses can set order value thresholds that must be met before you include a gift or handwritten note. That way, you start relationships with potential high-value customers off on the right foot.
SaaS companies should focus on high-tier subscribers, surprise them with free offline workshops or sneak-peeks into new features/functionality, or even let them influence the development path. If they feel more like partners than customers, they will hesitate to look elsewhere.
Customer Retention Examples From Popular Industries
Sportswear – Bionic Gloves
Bionic Gloves is a specialty gloves retailer for golf and other sports, based out of the United Kingdom. They maintain an active online presence and get a large part of their sales and revenue through their website and eCommerce store.
But they had identified a significant issue with abandoned carts. Website visitors would go all the way through their funnel, from the homepage to a product page, add items to cart, and then the majority of them would just leave.
Instead of implementing a major and expensive win-back remarketing campaign, they doubled down on stopping the potential customers from abandoning in the first place.
They used A/B testing extensively to improve the checkout experience, removed unnecessary items, and made it easier and more effortless to use.
The test lasted for 48 days, and over 1,400 visitors used the updated variation during that time.
It was time to analyze the data, and the results spoke for themselves. Total revenue increased by 24.7%, and revenue per visitor also went up by an impressive 17.1%.
Retention doesn't always have to be about marketing; you can avoid losing customers through cart abandonment and other factors by improving your user experience.
FinTech – Northmill
Northmill is a financial technology company based in Sweden. It mainly focuses on consumer banking services and offers a variety of products. Their primary brands are Easycredit and Credigo, but they also provide an all-digital flexible credit line – Credway.
By 2018, they had reached over 300,000 active customers and started to realize the value of customer retention, versus just focusing on marketing and acquisition.
They were spending a lot of effort on content marketing but were losing a lot of potential customers because they simply left the website and didn't return.
They were looking for a way to win-back lost visitors, and keep moving them down the funnel, converting them to customers over time, as well as keep existing customers active and engaged.
They tried traditional methods like building an email list, and it proved useful, but the opt-in rates were too low.
They decided to experiment with web push notifications. Without investing much effort, over 6,000 people quickly opted in for the notifications at a conversion rate of 15%.
Early messages showed click-through rates as high as 27%, over ten times higher than the average CTR of email campaigns.
This experiment gave Northmill another effective channel for reaching their customers and prospects.
Computer/Tech Parts – Replace Direct
ReplaceDirect is a very successful Dutch eCommerce site. It's one of the leading retailers in the Netherlands for replacement parts for computers, cell phones, power tools, and other electrical equipment.
Their primary focus is on high-demand, easily replaceable products like batteries and power supplies, but their product catalog extends well beyond that.
Cart abandonment is an issue that plagues all eCommerce retailers, and Replace Direct was no different. They were unhappy with the completion rate of potential customers that added products to their cart and started to check out.
They identified potential usability issues with their checkout and went about creating a variation that addressed the problems. It showed the order and the price above the fold, along with a checkout button.
The new option removed excess scrolling from the experience of a typical customer, so they were ready to put it to the test.
Their theory was proven correct in a massive way. Cart abandonment was reduced by 25%. In other words, they were able to retain 1 in 4 potential customers that had previously just left during checkout.
When they implemented the variation to all traffic, it increased their total sales by 14%.
Health Foods – Buy Whole Foods Online
Buy Whole Foods Online is a family business run by two cousins, Arthur Martin and Joe Cooper, based in the United Kingdom. They launched the company out of a rented garden shed in 2007, but since then, it has grown to become the leading seller of whole foods, health foods, and superfoods in the UK.
They were well aware that their existing customer base was their most valuable resource and explored new ways to bring existing customers back to their website. They had tried email, but the opt-in rates were low, and the CTRs and effectiveness of promotions left much to be desired.
By adding web push notifications, they quickly added hundreds of subscribers and gained a new channel to communicate directly with their most loyal customers. It proved to be a great idea.
One of their very first push notifications got a 15.2% click-through rate.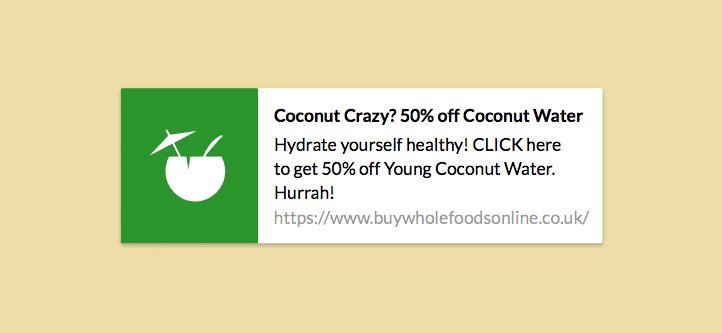 But that's not all. Since most of the subscribers were existing customers, it had a mindblowing conversion rate of 73%. 97 people clicked the link, and a whopping 71 actually made a purchase.
Combining push notifications to existing customers with sales and promotions can be a great way to improve your returning customer rates as an eCommerce business.
Conclusion
Increasing the number of new customers seems like a natural choice if you want to grow your business. Digital channels make it easy to reach a large audience, and with access to unlimited data, it's easy to customize your messages and optimize your ads.
But improving your rates of customer retention can be a more significant driver of profit and revenue growth than acquisition.
With this in-depth guide, you're all set to start tackling retention issues within your own company.
Implement tried and tested strategies like personalized recommendations and loyalty programs to grow a loyal base of customers you can rely on for years to come.

Frequently Asked Questions on Customer Retention
What is customer retention and why is it important?
Customer retention is a phenomenon that covers strategies and tactics that businesses put in place to reduce churn. It is becoming highly important because acquiring a new customer can often be a long and expensive process for businesses, and advertising costs are high.
What is a customer retention strategy?
A customer retention strategy is a plan that companies put in place to ensure that customers keep coming back to them and to reduce churn.
How do you get customer retention?
To start off with customer retention, a business needs to implement a simple customer feedback loop, that will help you find and apply insights that improve your retention rates. But this is only the starting point. Read our Customer Retention guide to know all about how you can plan out your own customer retention strategy.
What are the benefits of customer retention?
A couple of benefits of customer retention are that loyal customers spend more, it improves brand recall, and the cost for retention is much lower than the cost of acquisition of a new customer. To know how customer retention can help you move your north pole metrics, read our guide.
Sources
Image Sources
https://www.marketingcharts.com/charts/number-purchases-us-adults-consider-brand-loyal/attachment/yotpo-number-purchases-for-brand-loyalty-sept2018
https://cdn2.hubspot.net/hubfs/120299/SaaSFest_Presentations/SaaSFestPreso-Dan-RetentionIsKing.pdf?t=1513029751643
Deliver great experiences. Grow faster, starting today.