Step into your user's shoes
Explore how our customers tap into session recordings data to enhance experiences, run experiments with concrete data, and boost conversion metrics.
Get insights faster with comprehensive session recording filters
Peel the layers of user interactions and have a detailed understanding of your audience's experience.
Analyse users with specific traits
Filter by location, device type, etc., or create custom attributes for more precise analysis.
Zoom in on struggling users
Narrow down recordings to identify struggles, filter by rage clicks, app crashes, and more.
Decipher user engagement patterns
Filter by interaction data like taps, scrolls, or session data like recording duration, screen/page count, etc.
Dig deeper into your A/B tests
Understand how your users behave on your A/B test campaign variations to find the reasons for your results.
See why users couldn't convert an event
Pinpoint why users didn't click, scroll, submit, purchase, or perform any custom action important to you.
Navigate recordings quickly with an intuitive player experience
Get instant insights and effortless control with VWO's lag-free, high-quality replays.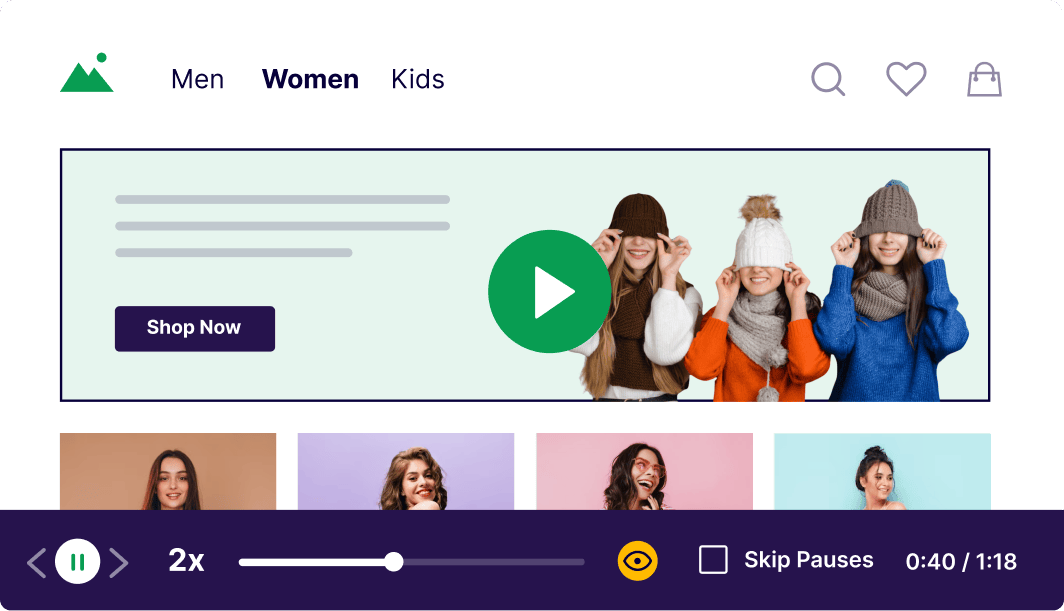 Monitor user actions with session events
Watch user actions in a neatly presented event list, and jump to specific events with a click.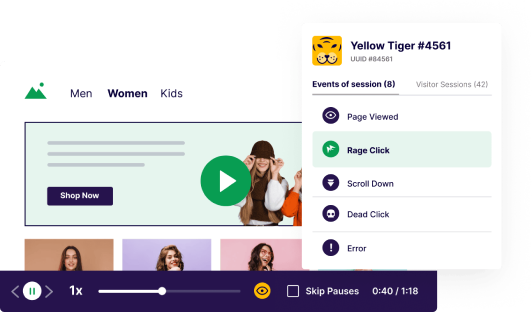 Control the playback speed
Adjust the playback speed to match your analysis pace.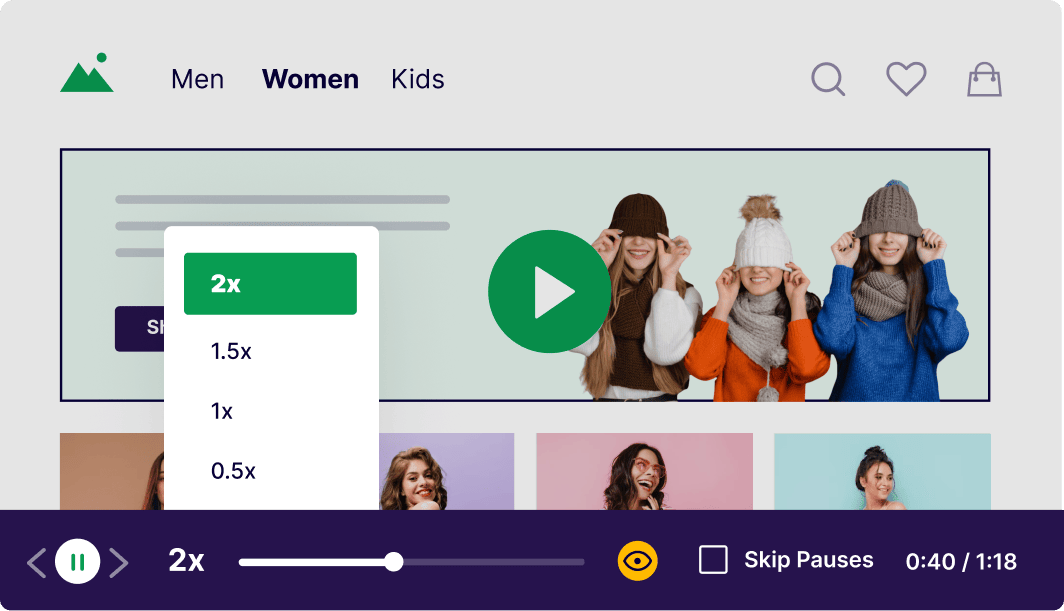 Analyze faster by skipping the pauses
Fast-forward recordings and skip idle times to focus on user events.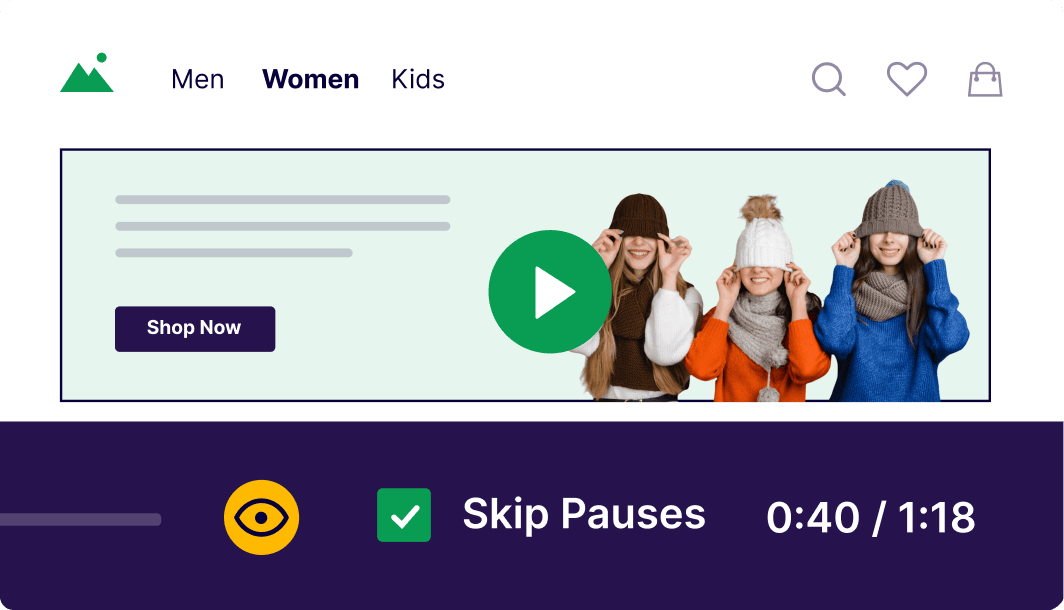 Understand engagement with one-click heatmaps
Generate a click heatmap in just one click that shows engagement on even old UI elements.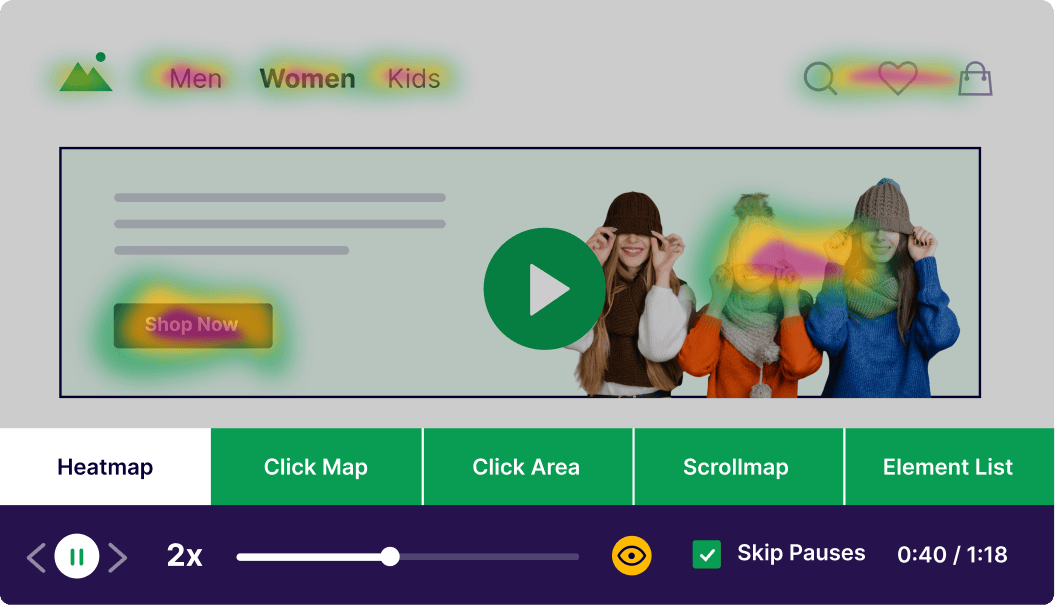 Collaborate and streamline your workflow seamlessly
Navigate and extract insights with a smooth, collaborative workflow for optimal understanding and analysis.
Cut down analysis time with recording views
Apply configurations to see your list of recordings and save it as a view for future access.
Manage your recordings with ease
Share, save, and download recordings for collaboration, later review, and offline viewing.
Unify insights with recording highlights
Create moment-linked notes for faster team understanding and effective A/B test hypotheses.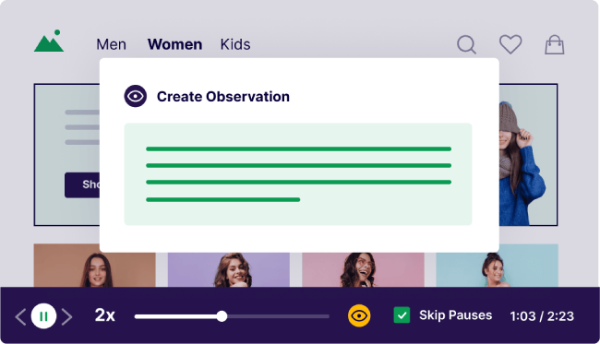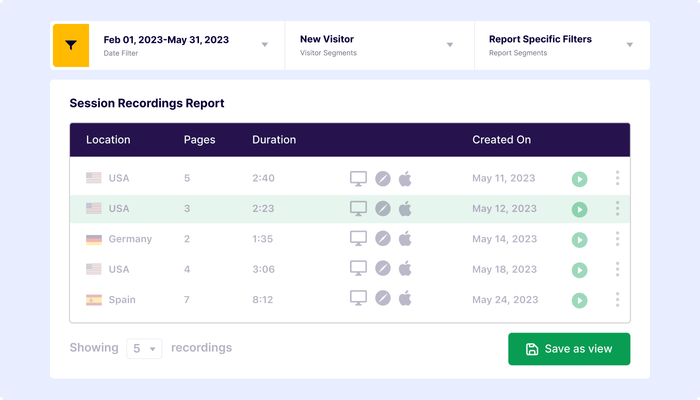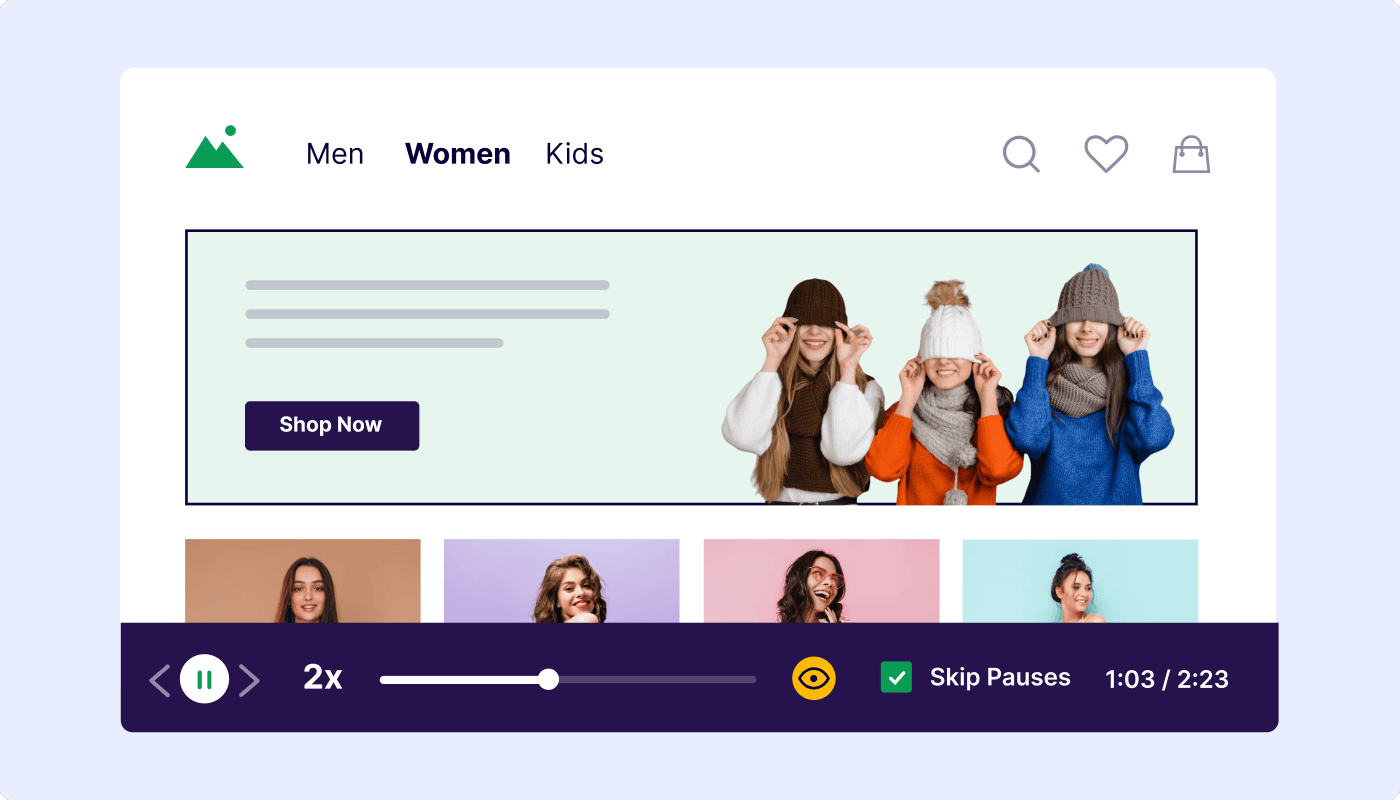 Take full control of your data
Empower your data collection with unmatched control, robust privacy, and high-end security.
Control data collection
Watch recordings of 100% of your users or a sample of them. You have complete control.
Hide private information
Anonymize or whitelist UI elements to allow what is shown or hidden in recordings.
Enable safety and high-performance
Enterprise-grade security and data encryption
Data centers across US and Europe
Automatically hide personal identifiable info (PII)
SSO and 2-Factor authentication supported
Explore Privacy & Security
Dig deeper into session recordings & VWO Insights
Get a comprehensive understanding of session recordings with VWO resources.
New to session recordings?
Learn all the best practices about using session recordings to understand your users better.
Read Session Recordings Guide
Ready to start recording sessions?
Add a small snippet on your website or import our mobile app SDK to setup in minutes.
Read Help Article
Learn about VWO Insights
Get an overview of all the powerful features of VWO Insights in one place.
Explore VWO Insights
More Features
Our customers love VWO Insights!!
Most customers purchase VWO Insights to gather data-driven insights for experience optimization. While our industry-leading G2 ratings and benchmark CSAT scores are evidence enough, here are some success stories in their own words.
We ran a series of A/B tests based on the data we gathered by using Heatmaps, Scrollmaps and Surveys available on the VWO Platform. It helped us to identify key elements on our websites that needed a deeper look.

Jenny Hughes

Digital Marketing Lead
VWO is a highly user-friendly and economical tool. It offers an intuitive user interface. It makes it easy to run experiments, gather customer insights, check for leakages in the sales funnels, looking at customer journeys using recordings, and conducting usability tests.

Loef Kleinmeijer

ISM eCompany
I was able to infer how visitors use the site (heat maps, visitor-recordings etc) and even how they feel (surveys). Gleaning insights from these data, I could strategize and easily launch A/B tests, multivariate tests, personalization triggers and more to optimize our funnel.

Divakar Ravichandran

Onsite merchandising team
We were very happy that this A/B test validated our research-driven hypothesis. We loved how we didn't have to buy some other tool for running heatmaps and scrollmaps for our visitor behavior experiment.

Lee Preston

CRO Consultant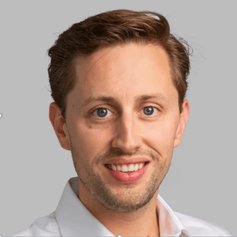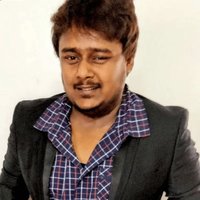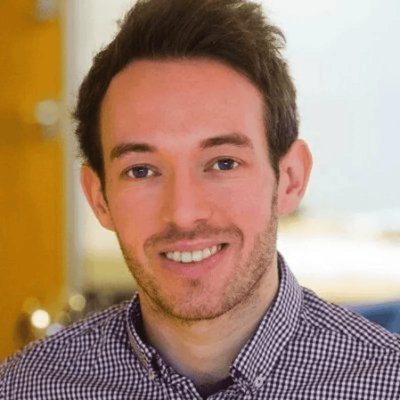 Start watching user experiences and gain valuable insights
Still have questions?
Session recordings show you precisely the activities users perform while navigating a website or mobile app. These recordings mimic user interactions like mouse movements, clicks, taps, and page scrolls.
Filter users based on location, technology, behavior, and other attributes. Watch recordings to identify behavioral patterns. Make a note of observations and sharing with your team. Lastly, marking your session recordings is essential for easy retrieval in the future.
Yes, VWO can record all sessions. However, the extent of recording depends on your chosen plan. All your sessions will be tracked if your plan supports 100% session tracking. In cases where this is not possible, VWO employs sampling techniques to deliver the most effective results within your budget.
VWO operates on real-time data collection and synchronization. As such, your session recordings should be visible within a few moments after the session has ended.
Indeed, VWO Insights starter plan does include the session recording feature.
Yes, they are identical, but different vendors use different naming conventions.