Run Experiments To Grow Your eLearning Business
Conduct research-backed A/B tests across your learners' journeys to optimize metrics that your product and marketing teams care for.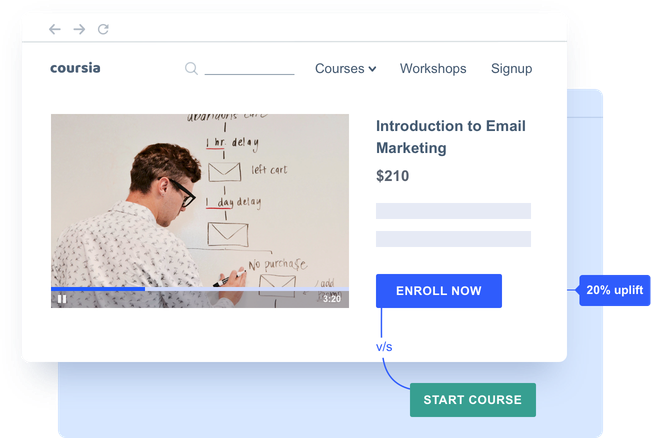 Trusted by 100s of high-growth eLearning companies globally






Embrace Experimentation To Deliver Captivating Learning Experiences
No holds barred, data-driven optimization
Know Where Students Are Getting Stuck
Step directly into your learners' shoes
Is your learner struggling with course discovery? Not paying attention to your blog CTA? The best way to get to know the points of frictions in your learners' journey is to step directly into their shoes.
Uncover specific, actionable insights
Visualize how your students experience your website through qualitative research capabilities to uncover specific, actionable insights that help you understand them better.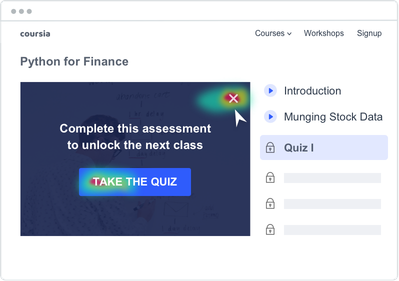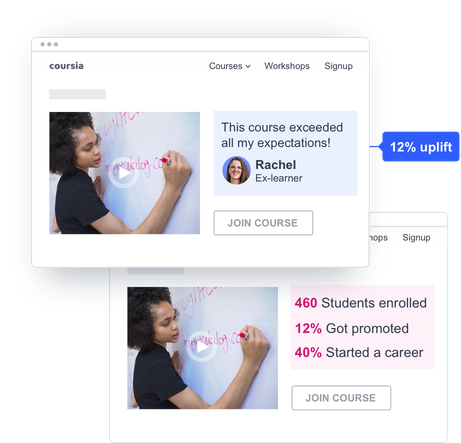 A/B Test To Discover What Piques Learners' Curiousity
Let data drive your business decisions
Success in the eLearning business comes from keeping your audience intrigued. Don't rely on guesswork. Discover what keeps your learners hooked with A/B testing.
Answer prominent questions with ease
Do free chapters improve enrollments? Does adding testimonials from ex-graduates build trust? Answer prominent questions that help you move the conversion needle.
Experiment Different Teaching and Assessment Pedagogies
Minimize impact on performance
High-impact results call for high-stakes experimentation. To run tests that go deep within your eLearning stack with minimal impact on performance, implement them using the server-side approach.
Test deeply and widely
Experiment with different course formats, unique assessment types, optimal lesson duration, new feature access and more - the world is your oyster.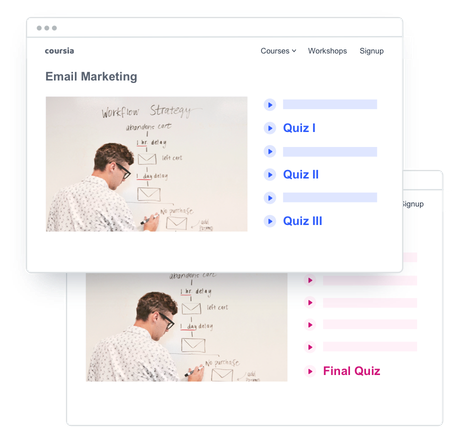 Keep Learners Engaged Wherever They Are
From all-the-time to any time
Online learning is broken up into hundreds of asynchronous sessions across multiple devices. Send relevant, contextual messages to your learners instantly, throughout their journey.
Leverage new-age marketing channels
Deploy new-age engagement channels such as Push Notifications to reach out to your learners even when they're not on your website.
We understand what makes an eLearning business successful
Here's how VWO helps you fuel growth for yours
Success Story

Penn Foster Uses VWO To Improve Conversions By 202%
Headquartered in Pennsylvania, US, Penn Foster is an online college dedicated to helping students achieve their goals through affordable and accessible learning. We got in touch with Elizabeth Levitan, Digital Optimization Specialist at Penn Foster to learn how they've been using VWO to improve their students' learning experience.
Their primary objective was to generate more enrolments from Penn Foster's paid search campaigns for their brand traffic
The Challenge
Baseline conversions on paid search campaigns were below expectations and industry benchmarks
Despite paid brand campaign traffic being more valuable, lower-funnel traffic, it was being sent to their main website homepage.

Exposure to a lot of information was overwhelming potential learners, causing them to bounce off without enrolling.
The Hypothesis
Send paid search traffic to a better targeted page
Previous tests showed that the best way to increase enrolls was to send paid search traffic to a more consolidated page instead of Penn Foster's main website homepage.
The Penn Foster team hypothesized that creating a separate landing page with a high mobile speed score and more targeted information would deliver a more relevant experience to the visitor.
The Test
Winner:
Variation with 202% higher conversions
Control

Variation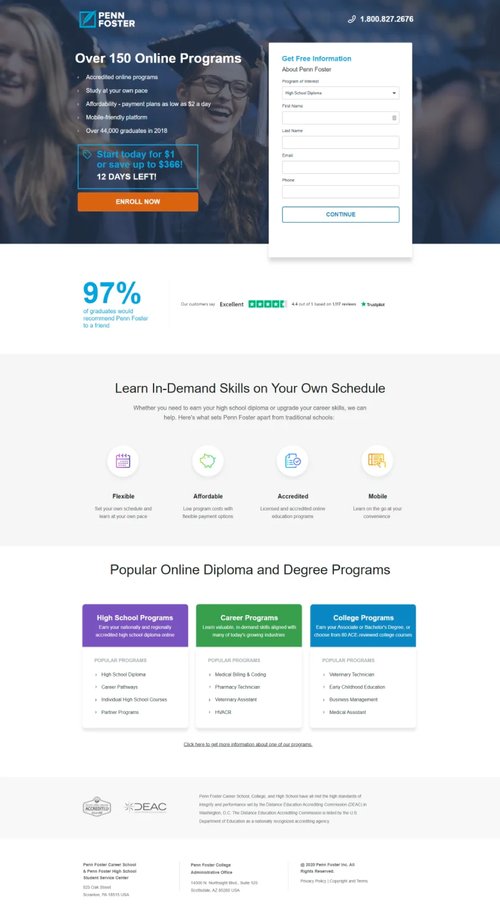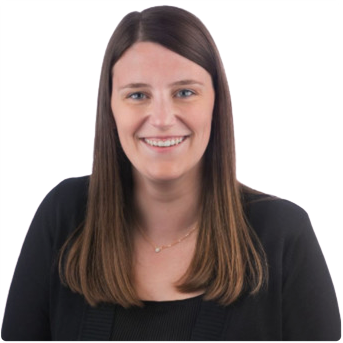 VWO has been so helpful in our optimization efforts. Testing opportunities are endless and it has allowed us to easily identify, set up, and run multiple tests at a time. It's helpful for us to be able to set multiple goals for our tests so we can easily track leads and enrolls and VWO allows us to do that seamlessly.

Elizabeth Levitan

Digital Optimization Specialist
Here's why VWO is the right conversion optimization platform for your eLearning brand
Your entire org's concerns about using an A/B testing tool, thoroughly addressed
How do you ensure the code doesn't slow down my website?
VWO SmartCode has been thoughtfully crafted and drastically evolved over the years. With just one asynchronous code to run all of our capabilities, it loads in parallel with your website, thereby reducing the page load time during any campaign.
You can rest assured that even with high load, your website speed will have zero impact while loading ensuring a delightful experience for your learners, each and every time.
Learn more about zero-impact loading
Will VWO connect with my existing tools and systems?
We understand the pain of unconnected platforms, which is why VWO seamlessly integrates with your LMS and all other technology platforms.
Integrating VWO with a third-party tool allows you to push your VWO test data into the external tool, and also allows the data made available by these tools to target campaigns on your properties.
See all eLearning integrations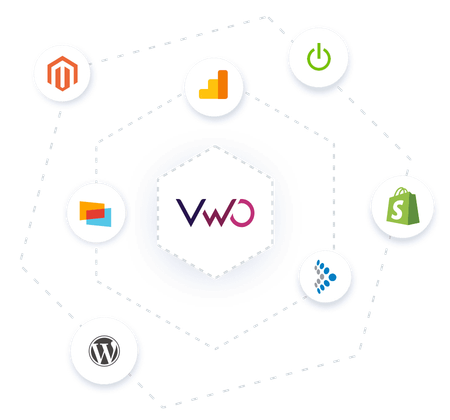 I'm not sure if I can trust another tool with my web properties' data, how can you reassure me?
We back ourselves up with robust data security and privacy practices that form an integral part of our product engineering. We abide by strong security & privacy design principles. These principles have a robust framework for building secure systems that address all threat vectors by default and by design.
In addition to that, VWO has implemented and maintains appropriate technological and organizational measures designed to protect customers' personal information as required by data protection laws around the globe.
Learn more about VWO's data security and compliance
Explore Our eLearning Resources
Learn the ins and outs of Experience Optimization for the eLearning industry
Deliver captivating experiences to your learners, starting today