Optimization in Marketing
Lessons From The Explosive Growth of Online Learning During Covid-19
Duration: 60 minutes
Speakers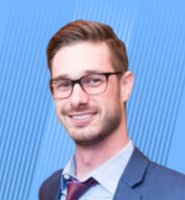 About The Session
COVID-19 has created unprecedented opportunities for online learning companies. Although traffic and new learner registrations have peaked during the lockdown, the only enduring competitive advantage for e-learning companies lies in being able to engage these learners in the long term. 
Join VWO along with growth leaders at MasterClass & Springboard in a freewheeling conversation around what successful online learning companies must do to grow.
What will be covered
The e-learning funnel: How does the learner journey from course research to completion evolve?
E-learning goals and KPIs: Have traditional goals of e-learning changed? Which goals are more important today and why?
The new optimization process for online learning: Has the experience optimization process changed and for what?
Advice for other e-learning companies: If you are new to optimizing learner journeys, where do you get started?
New opportunities because of COVID-19: When a door closes, another opens. What are some new doors within e-learning?