8 Top Free Heatmap Tools for Your Industry [2021]
Investing in a third-party tool for business activities like gathering data for efficient decision-making is always a daunting uptake. Investing in a heatmap tool is no different.
Months of research and to-and-fro go into it, and sometimes even this much effort on understanding the options available falls short of giving you full confidence to invest. This is why most third-party tools, whether they are for heatmapping, testing, data tracking, analysis, or transcription, offer free trials before asking you to make a payment and commit. On top of the free trials, the internet is full of information on various 100% free tools that you can use for multiple purposes.
To help you make the right decision and get started with heatmaps, we've curated a list of tools that are either free or offer a free trial. You can shortlist the tools that seem relevant for you and try them out before you zero in on the most promising one.
[Read this extensive guide on Website Heatmaps]
VWO Insights
VWO Insights offers an all-inclusive 30-day free trial and further paid plans that give visitor behavior analytics (including Heatmaps), deeply integrated with experimentation capabilities (VWO Testing). With VWO Heatmaps, you can visualize how visitors navigate through a particular webpage, including how far they scroll and where they click. You get to unlock insights on which elements of your webpage successfully capture visitors' attention, which elements are distracting them, and what is being completely ignored.
In addition, VWO's free AI-powered heatmap generator allows you to predict how visitors interact with your web page. It enables you to gauge bottlenecks based on user experience for you to take required optimization measures.
You can also slice and dice the data gathered to create pre-defined or custom segments and analyze them to glean granular insights on visitors' interactions.
Microfocus, an FTSE 250 software group, used VWO Insights' heatmaps, scroll maps, and session recordings, for qualitative analysis of their home page and product pages. They made the below observations that later, upon A/B testing, led to a 12.37% increase in form sign-ups from their website:
Not showing asterisk marks on mandatory fields on the sign-up form was probably a cause for low conversion rates.
The CTA for the Free Trial page was below the fold, probably leading to low conversion rates.
Their marketplace domain did not have product linkage to specific apps and hence was not sending traffic to Micro Focus product pages (revenue pages).
Still not sure if this is the right tool for you? Go ahead and evaluate VWO Heatmaps for free to see if it ticks off the boxes in your checklist using the 30-day free trial.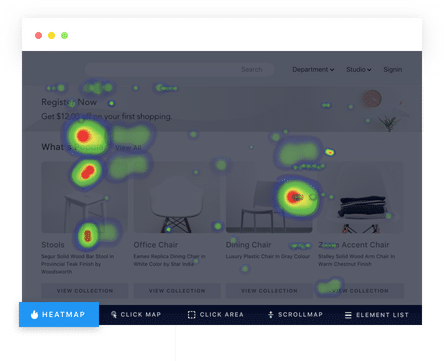 List of free heatmap tools
Free WiFi heatmap tools
WiFi Analyzer
With a 4.7-star rating, WiFi Analyzer[1] is a free application that can be downloaded from your phone's app store. Using this free wifi heatmap tool, you can generate a heatmap of your wifi's signal strength and coverage by merely uploading the floor plan of your home. Its application is not limited to indoors only. When you are outdoors, all you need to do is use GPS and then upload the data on Google Earth for an integrated map of your wifi's speed and coverage.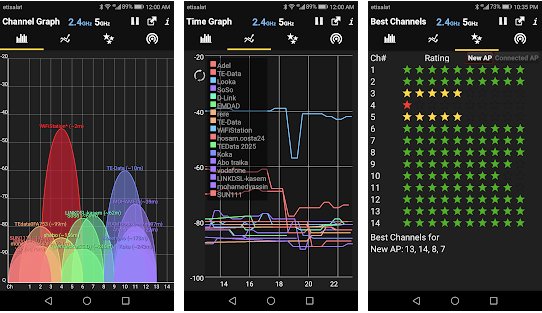 Ekahau HeatMapper
HeatMapper[2] is a free wifi heatmap tool offered by Ekahau. Using this free tool, Windows users can visualize wifi coverage on a map, locate access points, identify available networks, and so on. It takes only a minute or so to be installed onto your devices and is 100% free.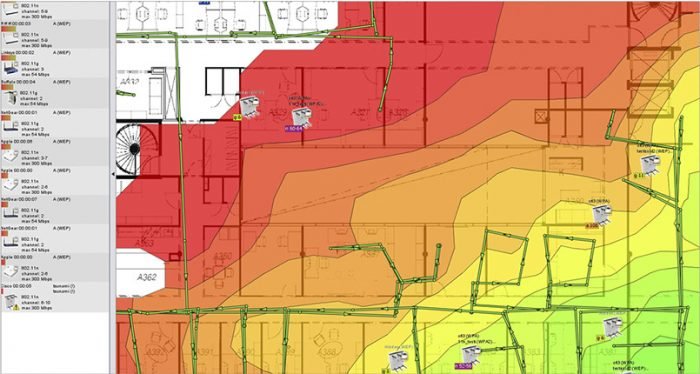 Acrylic WiFi
Acrylic WiFi is a WiFi analysis suite for wifi planning and wifi site survey

It captures network traffic and details on users' devices, their signal strength, and so on to plot heatmaps with detailed coverage. It also tracks network performance, detects problem areas, and offers possible solutions to fix them.

Leveraging Acrylic WiFi's 15-day free trial offering a fully functional user experience, you can map anything ranging from a small house to a smart city and gauge the features it has to offer. 

Free geographic heatmap tools
Strava
While researching free heatmap tools, one particular geographic heatmap piqued my interest, and it was the Strava Global Heatmap.

It wasn't just how beautiful the generated heatmap looked that struck a chord. It was the effort that went into building it[3] and the scale at which it showed data with only a few clicks, as can be seen in the GIF above. The current version of Strava Global heatmap is powered by two years of data collection from athletes around the world, 700 million activities, 5 terabytes of raw input data, a total distance of 10 billion miles, a total recorded activity duration of 100 thousand years, 1.4 trillion latitude/longitude points, and 7.7 trillion pixels rasterized. It is one of a kind example of how geographic heatmaps can simplify the life of users.
In case you want to visualize your own activity, powered by the location history data enabled on your device, then you can use Google Maps to generate such a heatmap.
Maptive
Maptive's heatmapping tool offers a 10-day free trial before asking for your full commitment to the tool.

One of the best features of this tool is that it allows you to layer multiple geographic heatmaps so you can visualize more than just one data matrix on a single heatmap.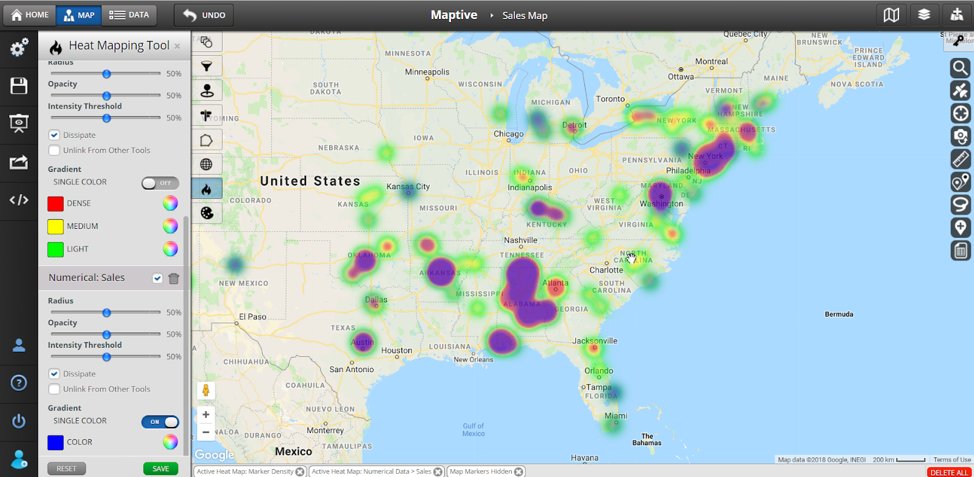 Free stock trends heatmap tool
Stocktwits
Stocktwits[4] is a free heatmap tool that plots a heatmap of the trends in 8 sectors: basic materials, consumer goods, utilities, industrial goods, technology, financials, health care, and services. This is what the heatmap generated looks like this: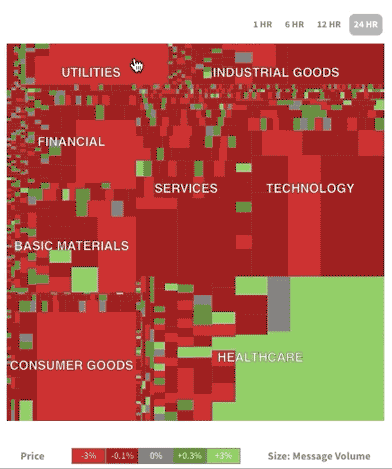 This tool is especially useful for stock marketers whose day-to-day work involves mapping trends in these sectors.

A quick look at this generated heatmap dashboard would answer many of their questions.
Free website heatmap tools
Clickheat
Clickheat[5] by Dugwood is an OpenSource heatmapping tool that plots a clickmap and represents hot and cold click areas of a webpage based on how users interact with webpages like homepages, landing pages, product pages, and so on. The only thing required of you is to clone the code (available on GitHub) or download it from the ZIP archive. It is 100% free for unlimited use.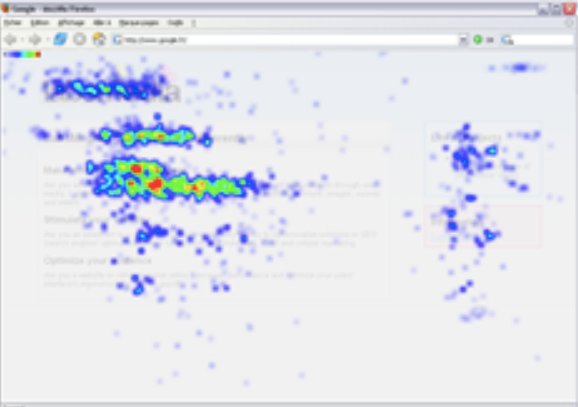 If you are looking for an effective and robust heatmapping tool, the above list should come in handy in helping you narrow down on the one that matches your needs.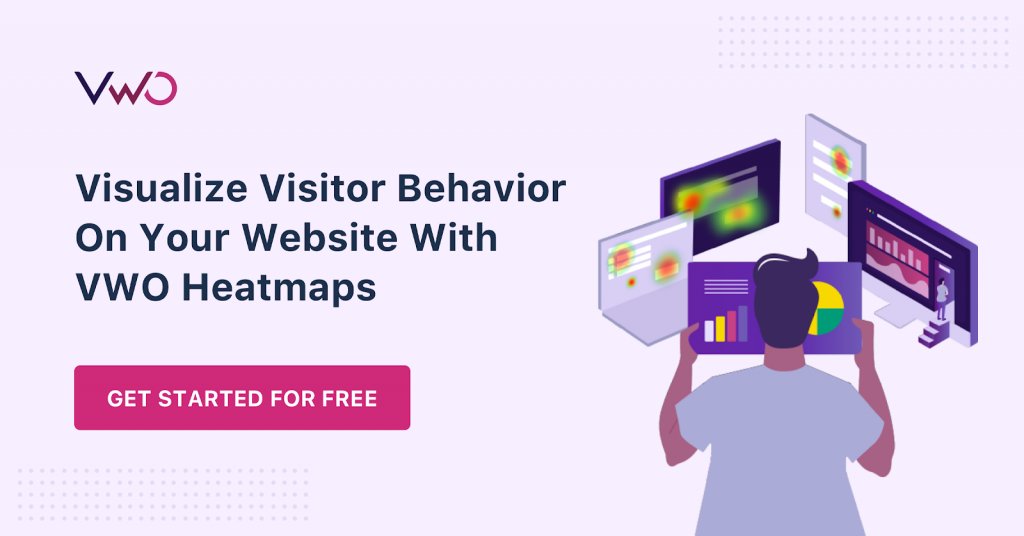 FAQs on heatmap tools
What goes into selecting a free heatmap tool?
In order to select the right heatmap tool, free or paid, it is important to do research, find out the various options in the market, figure out your requirements, and then test out the chosen few heatmap tools within your business use case.
What are some good free/paid heatmap tools?
There are several good heatmaps tools in the market that offer both free and paid plans. For example, VWO Insights is a great tool that offers a free trial. We have shared a comprehensive list of tools in this post.