How Does Amazon & Netflix Personalization Work?
In the recent few years, personalization has taken concrete steps to break out from 'hype' and found its calling in marketing deployments across B2B and B2C with equal vigor. Even you, dear reader, inadvertently have been a part of personalization experiments every time you login to Netflix to binge upon that web series you finally found time for. So how do you emulate their personalization recommendation models at scale? This article attempts to decode how two of the biggest internet behemoths, Netflix and Amazon approach personalization from a revenue lens.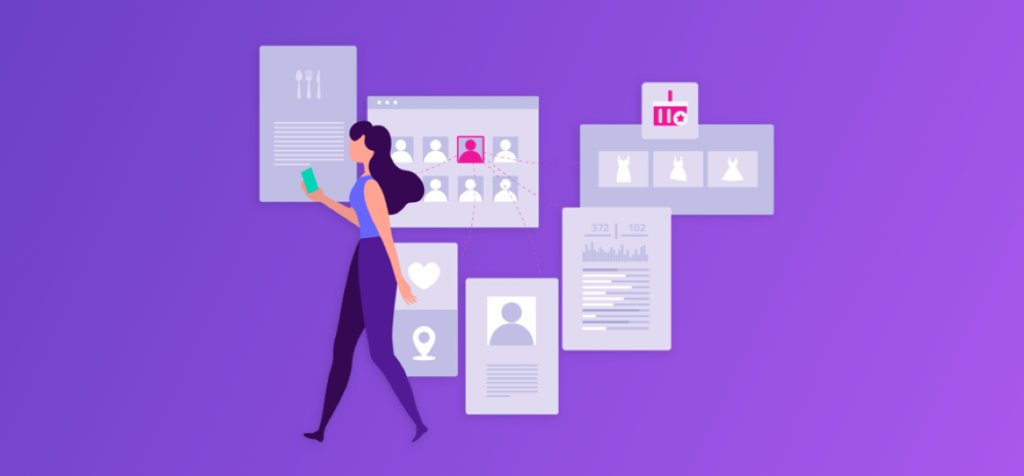 Netflix's Secret Formula to Personalize Customer Experience
Everything Netflix does is driven by data and powered by smart AI algorithms. The company is always brainstorming and testing ideas to ensure that whatever is disseminated on its platform matches the exact thought process of its users. And, its efforts are pretty much evident.
Let's understand how it's personalization mechanism is doing wonders for Netflix and what can we learn from the online video streaming giant.
1. The Use of A/B Tests
No one understands the technique of A/B testing better than Netflix. As per Todd Yellin, Vice President Product, Netflix, the company runs about 250 A/B tests every year. Each of these tests presents two different versions of experiences to users to see how they react and respond to the suggested changes. On an average, Netflix chooses around 100,000 users to test its hypothesis. One of the reasons why no two people have the same experience on its platform.
Following an empirical approach here, Netflix ensures that whatever is shown on the platform (content, images, and videos) is driven by actual data collected from the A/B tests it runs and not based on one person's opinion.
Netflix's landing cards are a perfect example to quote here. Landing cards are typically images or video teaser visible to a user browsing through the Netflix's category of recommendations. Now how can these cards make a difference? The concept is pretty simple. Images as well as videos have a greater impact on the minds of customers than the content (meaning words) drafted around them. People are more likely to watch a video if they are shown images or teaser that are attractive and compelling.
A/B testing these landing cards allows the platform to understand the psychology of its customers, further using the gathered data to personalize their experience in the most effective way possible.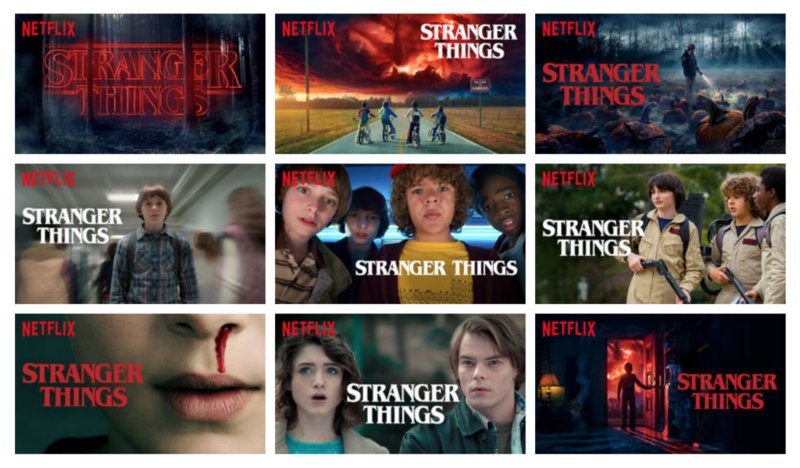 2. The Use of AI to Power Recommendation Engine
Similar to Amazon, Netflix too is vested much in using AI and machine learning to power up its recommendation engines. The company uses customer viewing data, search history, rating data as well as time, date and the kind of device a user uses to predict what should be recommended to them. Statistics show that, Netflix in 2014 used 76,897 "altgenres" or unique ways to determine the type of movies and shows it should recommend to each of its users to not only personalize their experience but also make them come back for more.
Further, the company also uses customer data to create unique homepages for each of its users. It shows content it believes would best match the interest of its users as well as enhance their overall experience with the platform.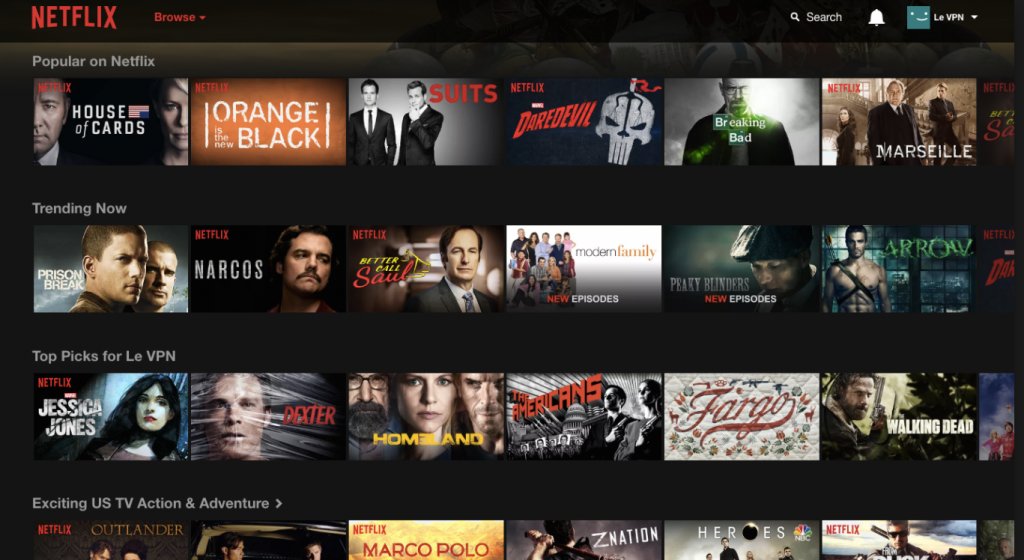 The crux – strong recommendations powered by AI and machine learning not only allow you to provide your users with a personalized experience they'll love, but also reduce your churn rate significantly.
3. The Use of Right Content at the Right Time
Set aside algorithms to fuel recommendations, content has the prowess to make or break the overall experience and relationship of a user with your platform. And, Netflix understands this very well!
The online video streaming giant uses content to map the success or failure of its recommendations on the basis of how users are liking or disliking them. For example, if a user is vested much in watching horror movies like The Ritual, The Babysitter or Apostle, Netflix would recommend similar movies to keep the user hooked to its platform. It cannot outright recommend comedy movies which, looking at the user's browsing data, seems like a very vague suggest.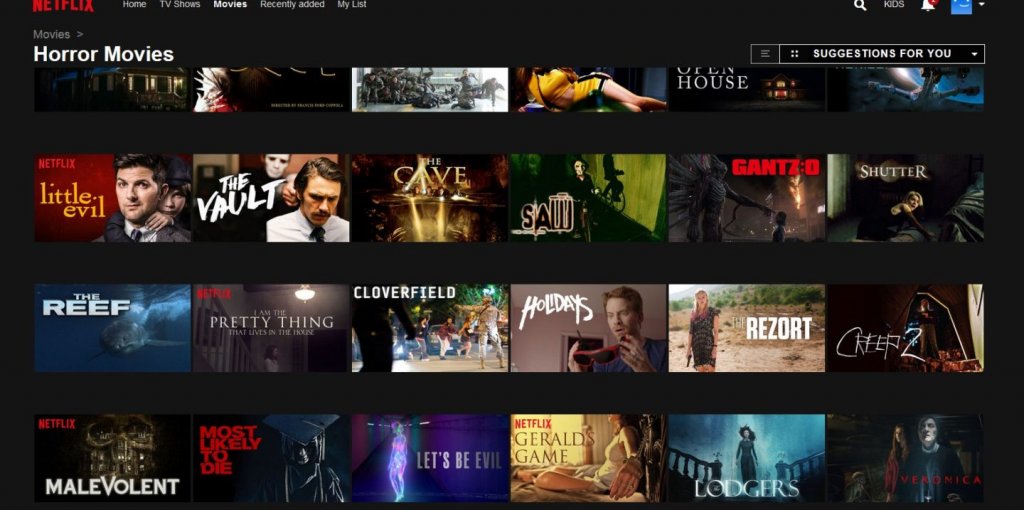 In addition to this, Netflix also uses time as a strong variable to recommend shows to its customers. Meaning, the platform will suggest shorter programs or the ones you're halfway through when you log in late at night instead of recommending shows with longer durations.
What we understand here is that displaying the right content at the right time can not only help increase customer engagement on your platform but also enhance the user experience significantly.
Amazon's Comprehensive Product Recommendation System
Amazon's transformation journey began in 2010 when it started recommending products to its customers through its "Customers who bought" widget. This gave them a huge leap back then and is still doing wonders for the ecommerce giant. As per the company, nearly 35% of its sales comes from such personalized recommendations, even today! And, nearly 56% of them are likely to turn into repeat buyers as well.
Its attempt to personalize a customer's shopping experience didn't just stop there. Amazon has made some remarkable personalization advancements in the last couple of years with the help of artificial intelligence, machine learning, and predictive analytics.
Here's what to learn from Amazon personalization efforts.
1. The Use of AI and Deep Learning Technique
Login to your Amazon account and you'll see that the platform always has something new to recommend, which, agree or not, matches perfectly your interest. How does it do that? The answer is Deep Learning!
An extended arm of AI and machine learning, deep learning uses algorithms to naturally understand human behavior and deliver results accordingly. In Amazon's context, deep learning helps the platform analyze which product(s) a customer is likely to buy next, further recommending the same to them while they're there on the site or when they login again. Here, the technology takes into consideration the products and product pages a customer has viewed, bought, rated, and reviewed.
2. The Use of Product Recommendation Analogy
One thing that the company teaches us (and as evident from the stats mentioned above) is that recommendations have the prowess to skyrocket sales.
Adding a sophisticated recommendation engine powered by AI gives Amazon the ability to leverage 'discovery' – showing people items they are most likely to buy (basis their on-site behavior data) and also shed light on items they are probably unlikely to discover on their own. Website personalization plays a crucial role here.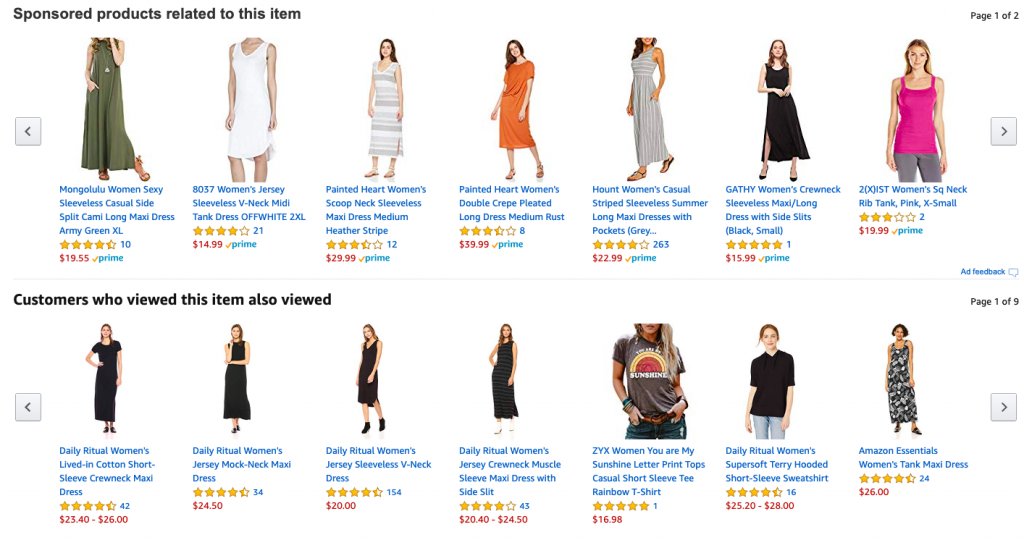 3. The Use of 'One-Size-Does-Not-Fit-All' Approach
Another thing to learn from Amazon is its unique ability to indulge with each of its customers on a personal level. Meaning, every time a customer lands on the ecommerce giant's site, they're greeted with a homepage that seems especially designed for them. These changes aren't a one-time affair, but something that happens on an everyday level and on the basis of a customer's real-time behavior on the platform. With this, Amazon constantly delivers a personalized experience with relevant, recommended items that keeps users coming back for more.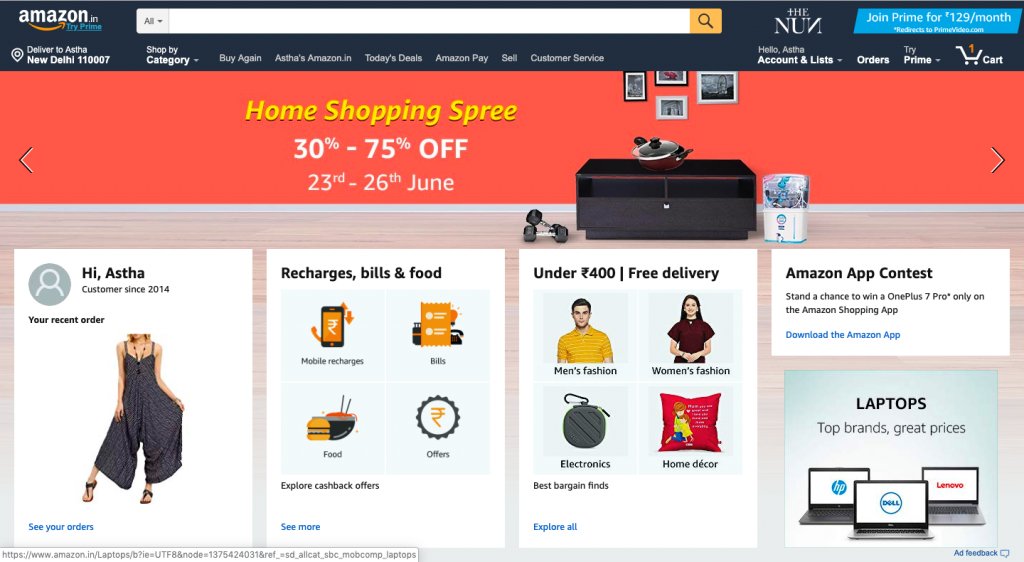 Amazon hasn't just changed the way customers shop, it has spoilt them for an experience that is distinctive and personalized. Pretty much evident from the fact that 57% of customers claim that Amazon offers them more product information, their features and quality, which enhances their overall shopping experience.
The Hunger to Evolve
With over a thousand companies competing in the online marketplace, one thing that makes Amazon and Netflix the companies to get inspired from their constant hunger to evolve. From behavioral targeting to deep learning, content personalization to conversion rate optimization, there's nothing that the two giants haven't explored and used to their advantage. Learning from their experience and the way they've dived deep into the concept of personalization can help you grow exponentially and carve a niche for yourself in today's customer-driven market. Take a free trial of VWO Personalize or request a demo from our product experts to understand how VWO can help you with the same.