Optimization in Marketing
How to Optimize for SaaS Retention
Duration: 40 minutes
Speaker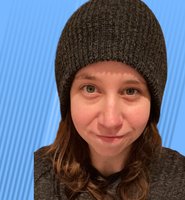 Shanelle Mullin
Customer Acquisition Program Manager, CRO

Shanelle is a jill-of-all-trades marketer with a 12-year background in growth. By day, she's the Customer Acquisition Program Manager, CRO at Shopify, and by night, she's a freelance writer in the conversion rate optimization space. She was recently named one of the top experts in conversion rate optimization.
About The Session
You know about optimization and experimentation at the top of the funnel. Voice of customer landing page copy that increased conversions by 15%, form field tweaks that increased MQLs by 12% – you've heard it all before. But what about mid- and bottom-of-funnel optimization and experimentation?
The Pareto Principle states that you get 80% of your revenue from 20% of your customers and acquiring new customers is 5-25 times more expensive than retaining existing customers. So, learn the step-by-step process for getting more out of your entire SaaS lifecycle.
Key Takeaways
How to clearly define your customer lifetime value (LTV)

How to choose the right metrics at every stage of the lifecycle

How to choose the right audiences for your optimization and experimentation efforts

How to avoid interference and degrading results