What Are The Strategies to Increase Customer Engagement and User Loyalty?
A bookstore is nestled in a busy downtown area.
In a city dominated by competitive shops that are all about selling, this bookstore thrives by offering more than just books. They host book clubs where readers can engage in lively discussions, invite local authors for talks, and organize contests and quizzes.
In short, they create a literary heaven for customers. They believe exceeding customer expectations matters, and the rest will follow.
As brands compete neck-to-neck increasingly every day, how do the winners set themselves apart? By placing customers at the center of their business. Building a solid customer engagement strategy is the key to fostering a sense of belonging among your audiences and transcending competition.
In this blog, we explain overarching strategies on how to increase customer engagement and help your brand become a favorite among customers.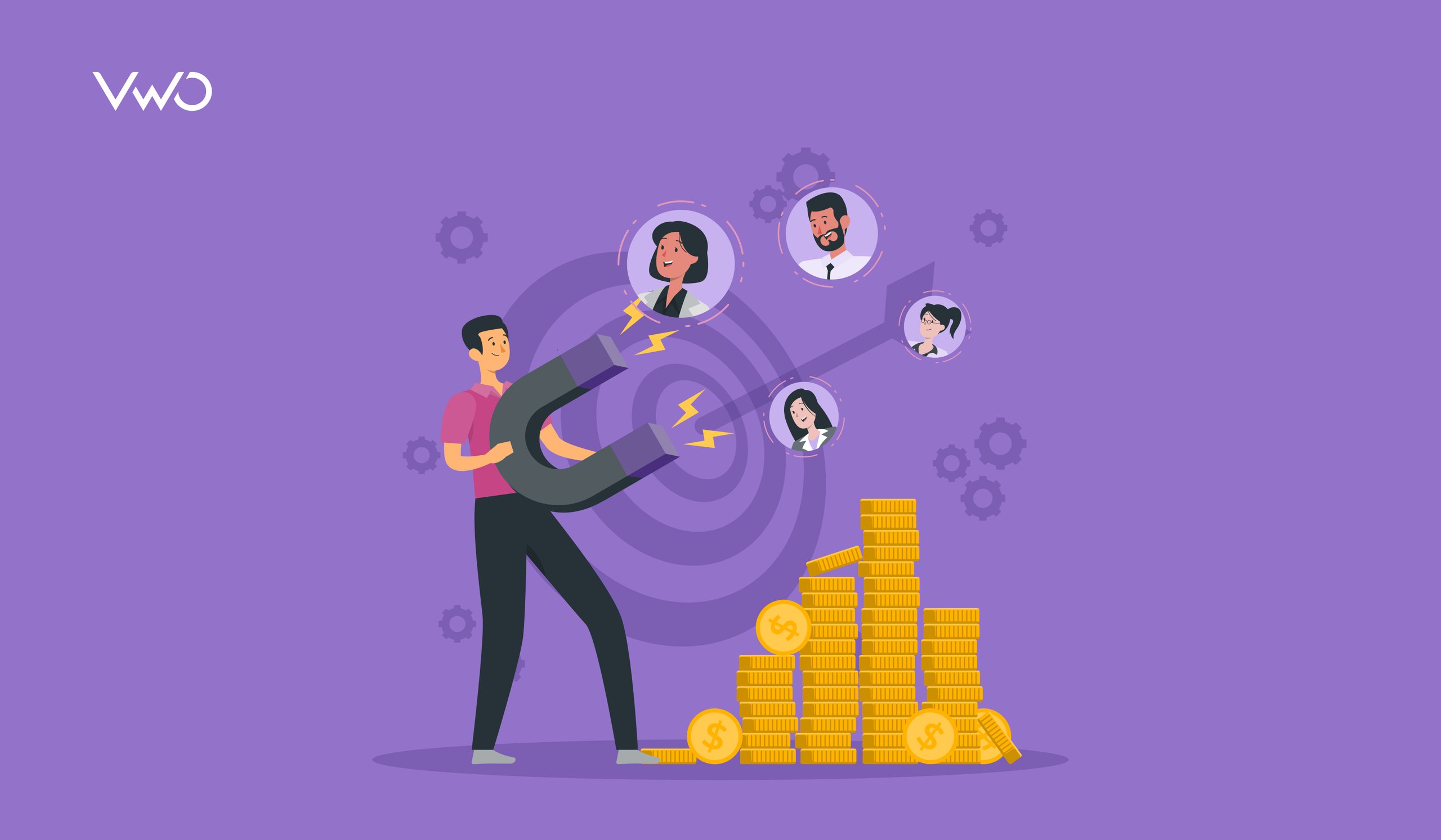 Top 5 strategies to increase customer engagement
1. Leverage user behavior analytics
The foundation of any successful customer engagement strategy lies in understanding your audience. Research your target demographic's preferences, behaviors, and pain points. This knowledge will help you tailor your customer engagement plan and establish meaningful customer relationships.
Utilize visitor behavioral analytics to comprehend how visitors behave on your digital properties, what prompts increased interaction, and where they encounter friction. By delving deep into visitors' behavior, you will gain insights into the improvement needed to enrich their online journey with your brand.
Bear Mattress, a New Jersey-based online mattress-selling company, uncovered interesting visitor behavior on its website with the help of VWO Insights. They observed reduced user interaction with the cross-sell section, ineffective product-centric copy, and reduced engagement due to missing product images in key sections on the product page. These observations led to a solid hypothesis that resulted in an A/B test generating a 16% increase in revenue.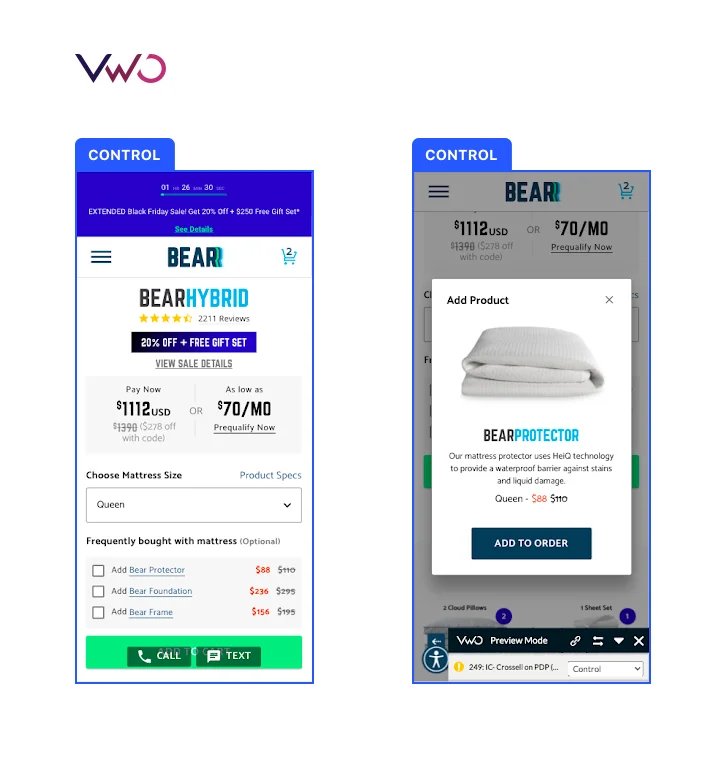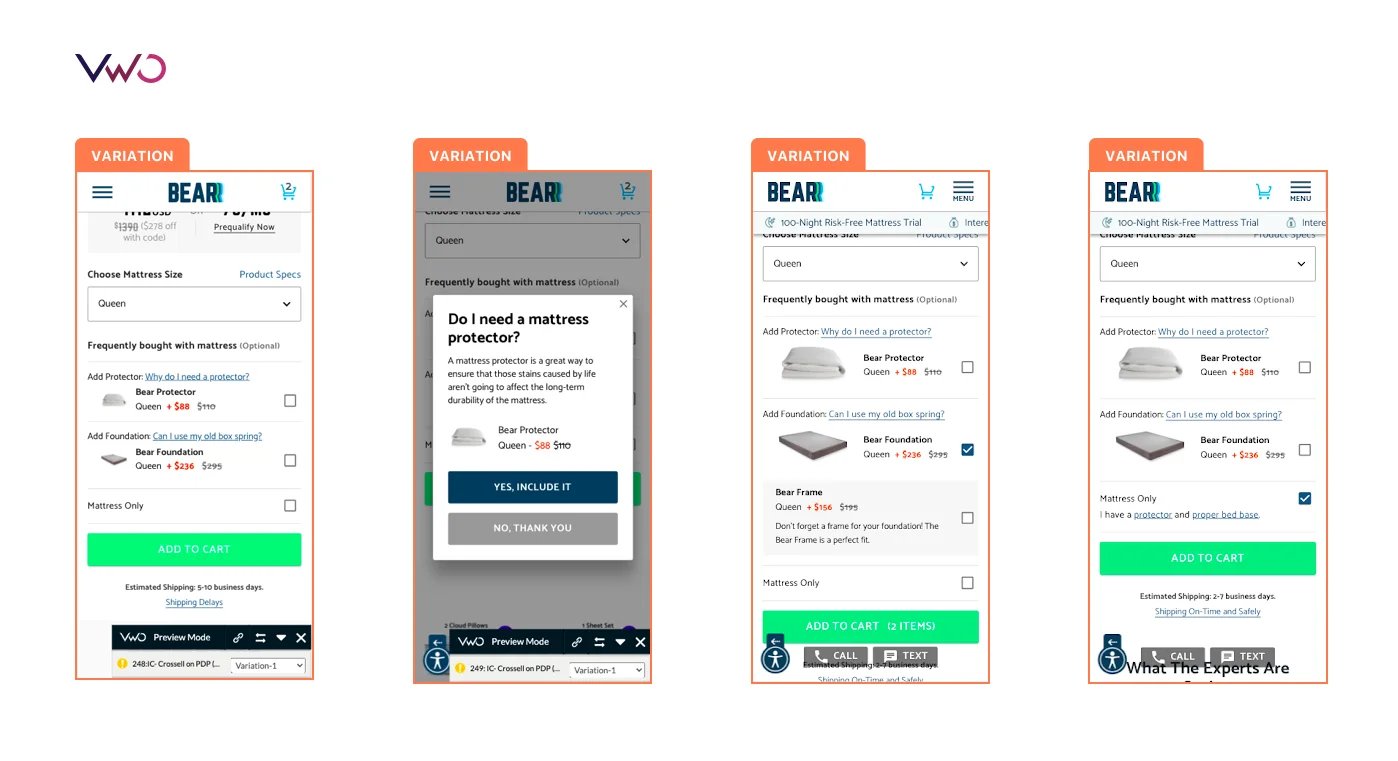 While heatmaps illustrate various levels of visitor interaction through colors, session recordings allow you to observe users engaging with your website elements. This is just the beginning; VWO Insights offers an array of other features for user research on both website and mobile. To explore them all, start a free trial today!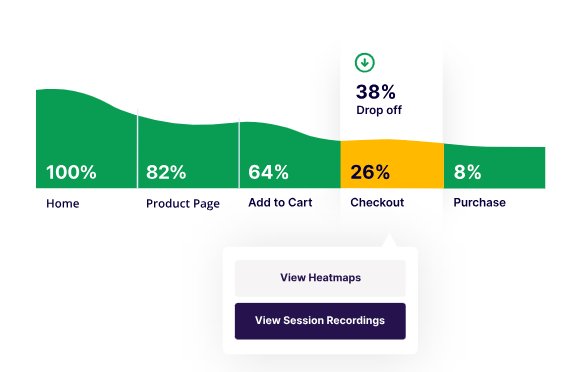 2. Set clear and practical objectives
Set specific, measurable, attainable, realistic, and timely (SMART) goals for every customer engagement campaign. For instance, while offering frequent discounts and cheap deals might appear conducive to quick revenue growth, it could negatively impact your brand reputation and profitability. Instead of solely concentrating on metrics tied to your paid advertising, set objectives that provide a more comprehensive view of whether your customers are truly committed to your brand or not.
Further, defining the corresponding metrics becomes important to get better results from your consumer engagement strategy. Regularly evaluating and adjusting these metrics may be necessary to ensure they are in line with the most recent advancements in your business and industry innovations. Read this blog to learn which customer engagement metrics are worth monitoring.
3. Map customer journeys
Plot out your customers' journeys from discovery to post-purchase. Identify touchpoints where customer engagement can make a difference and create strategies tailored to each stage. Let's understand with an example.
Samantha is a 30-year-old marketing professional looking for stylish workwear to buy online. This is how her journey from decision-making to purchase and post-purchase might look like and how brands can improve her experience across touchpoints.
Awareness:
Touchpoint: Instagram sponsored post
Action: Sarah sees a post showcasing trendy workwear styles from the retailer.
Improve customer experience: Craft visually appealing and informative posts that showcase various workwear styles, highlighting the unique features and quality of the products.
Offer: Include a special offer or promotion code for first-time visitors who come from the Instagram post.
Interest and evaluation:
Touchpoint: Visits the retailer's website
Action: Browses through the "Workwear Collection" section, looks at product images, reads descriptions, and checks prices.
Improve customer experience: Enhance the website's user interface for easy navigation. Implement high-quality product images, detailed descriptions, and a clear sizing guide.
Offer: Provide a virtual try-on feature that allows customers to see how the workwear items would look on them.
Purchase:
Touchpoint: Adds a tailored blazer and trousers to the cart
Action: Proceeds to checkout, enters payment details, and confirms the purchase.
Improve customer experience: Streamline the checkout process by minimizing steps and offering multiple payment options. Include a progress indicator to show customers where they are in the process.
Offer: Offer an option for expedited shipping for those who need their workwear items quickly
Post-purchase:
Touchpoint: Order confirmation email
Action: Receives an email with order details, expected delivery date, and a discount code for her next purchase.
Improve customer experience: Personalize the order confirmation email with the customer's name and ordered items. Include a link to track the order's delivery status.
Offer: Suggest related products that complement the purchased items, encouraging cross-selling.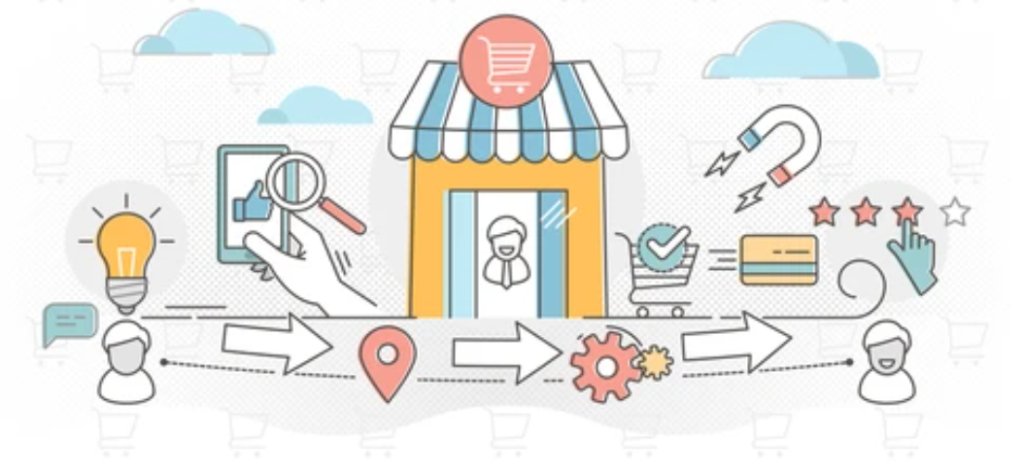 Engagement and loyalty:
Touchpoint: Follows the retailer on Instagram and subscribes to their newsletter.
Action: Receives personalized product recommendations based on her purchase history.
Improve customer experience: Send personalized newsletters with relevant content, such as styling tips, outfit inspiration, and exclusive offers for loyal customers.
Offer: Provide early access to new collections and special events for newsletter subscribers.
Advocacy:
Touchpoint: Receives her order, which includes a thank-you note and a referral discount.
Action: Shares a photo of her new outfit on social media, praising the retailer's quality and service.
Improve customer experience: Include a handwritten thank-you note in the package, expressing gratitude for the customer's purchase. Personalize the note by referring to the specific items bought.
Offer: Provide a referral discount not only for the advocate but also for the referred friend, encouraging them to share their experience with others.
Now let's say you own a SaaS company and you want to lay out a highly effective client engagement strategy. You can map any customer journey like this to tailor experiences at each stage of their journey with your brand. The crux is that no matter which industry you operate in, with the right customer engagement strategy, you can boost brand trust and encourage loyal customers to advocate for you.
4. Create segments for tailored experiences
You have performed user research and mapped the customer journey. Now you must be wondering how to drive customer engagement. The answer is segmentation. It's only once you segment your visitors into different cohorts (based on similar preferences, attributes, and more) that you can deliver tailored experiences to them. This is one of the most effective customer engagement strategies that align your campaigns and communications with customers' requirements, behavior, and purchase history.
Imagine owning an OTT platform. You would want to personalize every piece of content, starting from the homepage to cater to each viewer's preferences. If you identify a segment of viewers as a fan of romantic comedies (from their watch history), consider showing more of such recommendations. Utilizing their location data, you can also suggest trending movies or web series from their country, such as France.
Now, suppose you're interested in running a personalization campaign that offers a 10% discount on subscription plans for viewers from a new market in the Nordic countries like Norway. This can be accomplished through personalization. Even better, if you're utilizing a customer data platform, you can leverage single customer views (SCVs) to create more intricate segments based on the extensive data you have about your new and existing customers.
Building upon the same example, you could decide to target this discount offer specifically to individuals aged 25-45 in Oslo, Norway, who access content via mobile devices.
This data-driven approach to increase customer engagement can set you apart from the competitors. From collecting and segmenting data to launching personalization campaigns, VWO Data360 and VWO Personalize can work together to elevate your customer engagement marketing strategy. Explore how it works by taking a free trial now.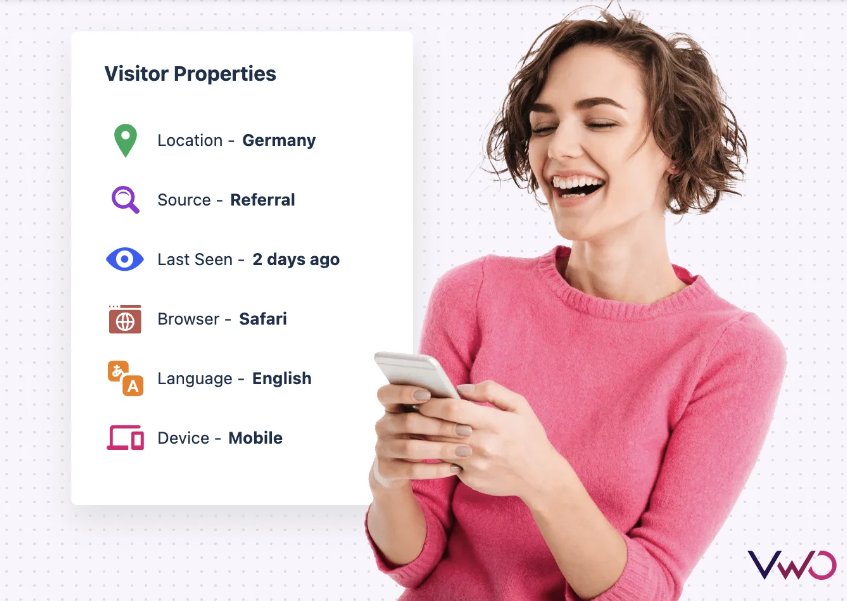 5. Craft a definitive omnichannel strategy
Once you have implemented all of the above steps, it's time to create an omnichannel customer engagement strategy. This strategy should clearly outline:
The main and secondary (if applicable) buyer personas, along with their behaviors and interests.
How you'll engage these personas at different touch points throughout their purchasing journey and beyond across devices.
Methods to seamlessly connect interactions across multiple channels, ensuring a flawless and delightful experience.
The different opportunities you'll harness, like product launches, relevant events, retargeting, etc., to enhance consumer engagement.
An actionable plan for customer engagement that you can put into action right away.
And while you are trying your best to increase engagement with customers, bear in mind the power of A/B testing across your digital properties.
A/B testing deciphers the preferences and behaviors that truly resonate with the audience. This empirical approach sidesteps guesswork, infusing data-driven precision into customer engagement marketing strategies. In the long term, the insights gained from A/B testing cultivate a culture of continuous improvement, aligning optimization ideas with evolving customer preferences. As a result, businesses fine-tune user experiences and improve conversion rates, all while ensuring high customer engagement.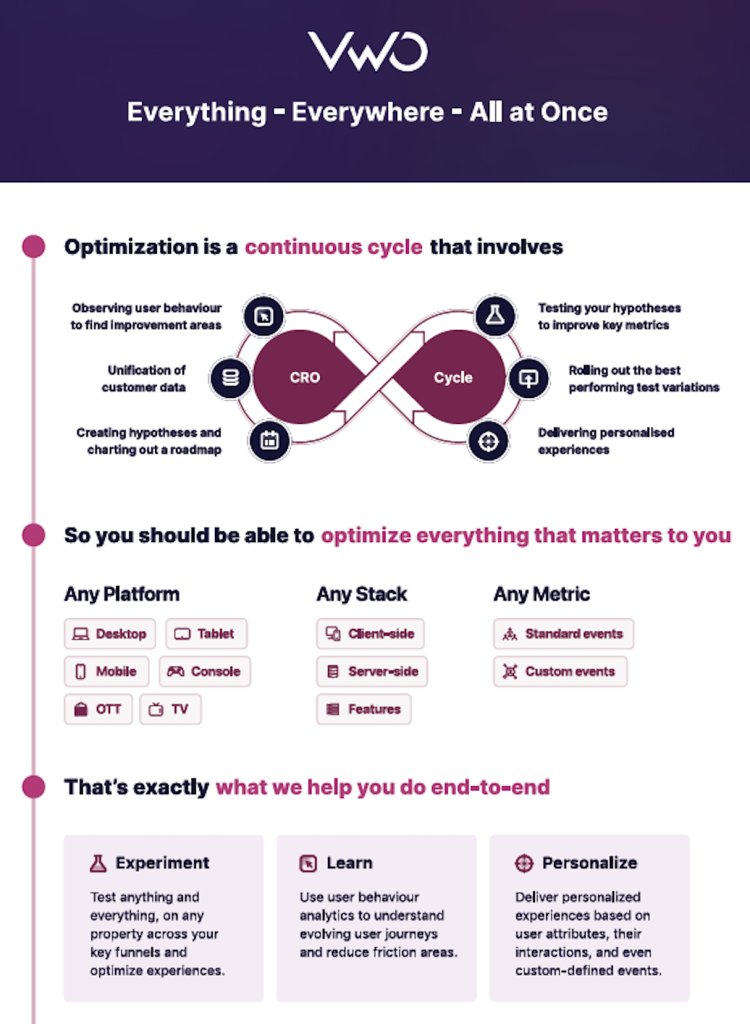 Mediereich, a German eLearning company, conducted a split URL test on its homepage which increased visitor engagement by 40%. That's not all. Due to this change, the home page's year-on-year value skyrocketed by an incredible 106.42%, going up from $2,149.72 to $4,436.41. This underscores how enhancing engagement will directly influence your revenue metrics. And it is experimentation that makes it possible.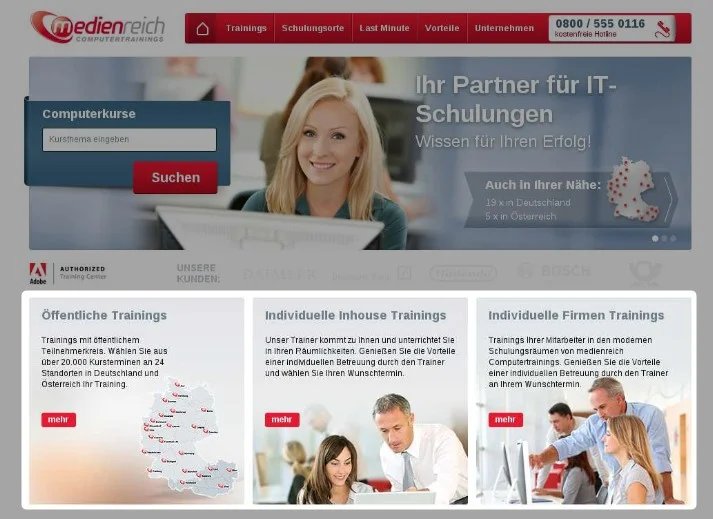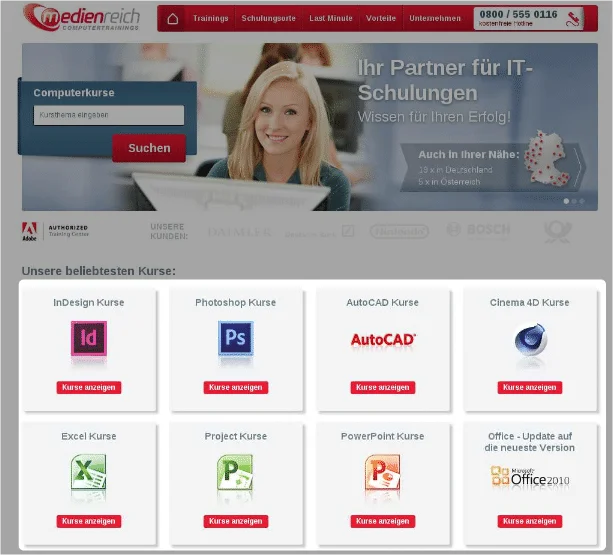 Three steps to build a customer engagement strategy
We have shared overarching strategies on how to create online customer engagement. Now we quickly tell you three key steps you must take to build a robust customer engagement strategy.
1. Conduct in-depth behavioral research
Gather critical visitor data tailored to your business. In addition to customary metrics from customer loyalty programs, social media interactions, and customer support, focus on the aspects shaping customer-brand engagement. Survey responses, heatmap analysis of website behavior, and funnel analysis help uncover user preferences and identify any friction they encounter.
2. Link insights with metrics
Convert insights from observed visitor behavior into defined objectives with corresponding metrics. For instance, if funnel analysis reveals that existing customers are dropping off from the product page prematurely, your objective should be to retain customers on the page and reverse the drop-off. As a result, you can run a test with an optimized product page and set 'increase in Average Order Value (AOV)' as a metric to measure the change in visitor behavior.
3. Analyze and refine continuously
Once you have run an experiment, uncover loopholes and areas for improvement. Through iterative cycles, refine your ideas and devise improved strategies to optimize conversions. This ongoing process ensures that your engagement strategies remain dynamic, effective, and aligned with ever-evolving customer behavior.
Customer engagement strategy examples
Optimizing your website/app
Whether focusing on messaging, UI, or UX, every aspect of your website or app contributes to shaping customer perceptions. To optimize engagement, the aim is to enhance these components, streamlining the customer journey for ease and providing immersive experiences that retain their interest.
For improved engagement and delightful experiences, consider targeting the following opportunities:
Provide relevant, valuable content across blogs and resources to captivate customers and provide value.
Personalize customer touchpoints based on individual needs, devices, locations, and industries to deliver context-rich communication.
Employ incentives throughout touchpoints, such as freebies, exclusive coupon codes, expert consultations, and referral rewards, to entice prolonged interaction with your digital platforms.
Incorporating these tactics into your engagement strategy ensures extended customer stay time on your site/app, resulting in improved engagement metrics.
Emails
Despite being a conventional method of customer communication, emails remain a remarkably relevant example of customer engagement strategies. Marketers and customer-facing representatives heavily rely on emails for communication. These customer emails can generally be categorized into:
Newsletters
Welcome/Signup Emails
Thank You Emails
Abandonment/Recovery Emails
New Product/Service Launch Emails
Feedback/Survey Emails
Transactional Emails
To maximize engagement through the email channel, remember these guidelines:
Craft compelling subject lines for higher open rates.
Optimize emails for mobile viewing, as over 50% are accessed on mobile devices.
Stand out in crowded inboxes by providing value and utility—keep content informative, interactive, and non-promotional.
Utilize customer stories and social proof to build trust.
Personalize emails based on interests and behavior for enhanced relevance and engagement.
Chatbots
Given the trust and preference it has earned from customers, incorporating live chat for improved engagement is a clear decision for businesses.
Apart from immediate issue resolution, companies can elevate user engagement through strategic retargeting of returning visitors, providing personalized recommendations, sharing valuable resource links, and guiding traffic to essential site pages.
Social media
In today's social media-driven world, a big part of how companies engage with users happens on these platforms. This affects how customers interact with brands overall. In this noisy environment, it's really important for businesses to regularly and meaningfully connect with their followers.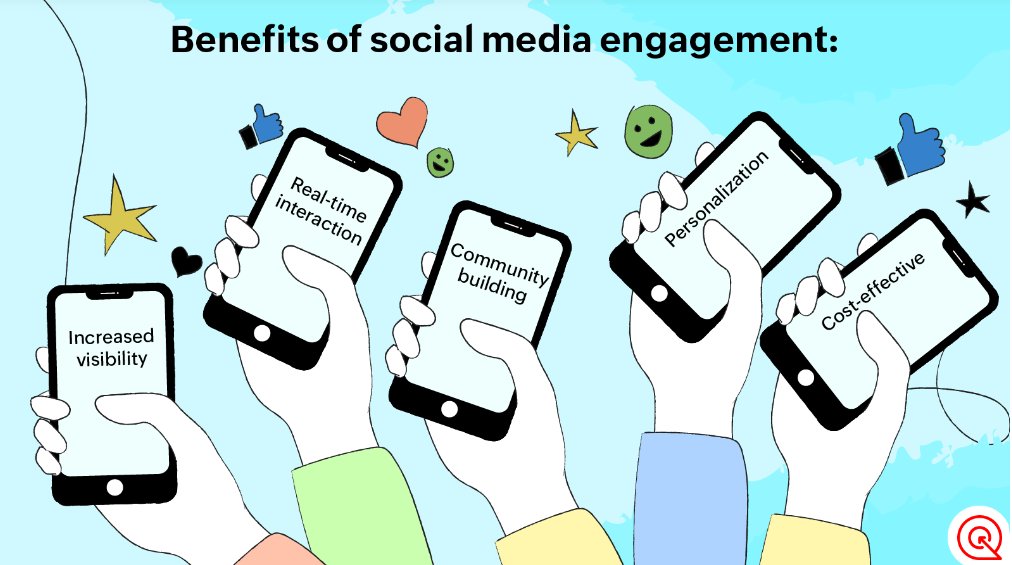 Though there's no surefire method for getting lots of engagement on social media, these tips are a good starting point for building strong interactions, engaging customers, and keeping people interested:
Stay responsive to mentions so you know what your audience is saying and can interact with them.
Use trending topics to talk about things that matter to your audience and industry.
Be consistent in posting, so your audience remembers you.
Address customer complaints in the comments, showing you're listening and caring.
Share stories about your customers and employees to make your brand more relatable.
Make your posts interactive with polls, quizzes, and contests to show you value your audience's opinions.
Videos
Videos, the most preferred content by consumers, now make a conspicuous part of the customer engagement strategy framework. Brands increasingly invest in video marketing for higher engagement. Whether on your website, app, or social media, videos excel due to their captivating, shareable, and on-the-go nature.
To harness this growing engagement avenue, constant innovation is key. Alongside product and educational videos, consider interactive formats like Q&A sessions or 'Ask Me Anything' with experts. Experiment with user-generated content (UGC) videos, inviting followers for short video contests.
Video testimonials shared on social media are highly effective, showcasing happy and loyal customers for greater engagement compared to text-based testimonials. Depending on your business, explore vlogs and webinars, offering in-depth content that retains audience attention better than lengthy blog posts.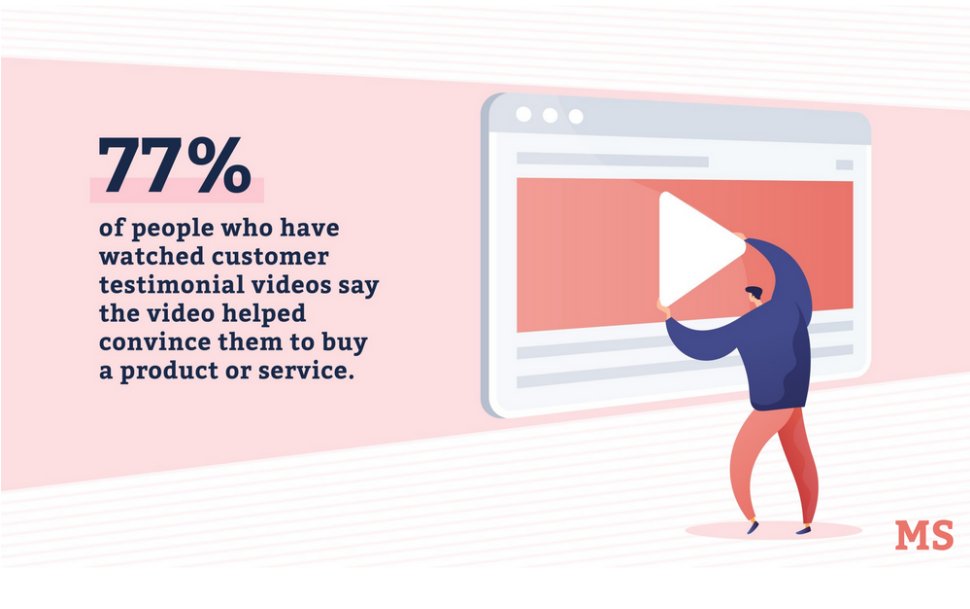 Way forward
Customer engagement programs are the key elements that can help a business improve its bottom line. When companies focus on their customers rather than getting caught up in competitor comparisons, they thrive on unparalleled customer satisfaction. This approach leads to relevant interactions and long-lasting customer relationships. Having seen how VWO can increase your customer engagement, you will only benefit from making it a part of your business strategy. Start a free trial today to take the next step.
Frequently Asked Questions (FAQs)
Q1. What are the stages of customer engagement?
The best customer engagement strategies excel by customizing customer experiences at each of these stages. Customer engagement typically unfolds in several stages:
Awareness: Introducing customers to the brand
Interest and Evaluation: Customer curiosity and evaluation of different options
Purchase: Transactional stage where customers make a purchase
Post-Purchase: Feedback on the product or service
Engagement and Loyalty: Satisfied customers share good reviews and repeat purchases
Advocacy: Positive word-of-mouth leads to brand advocacy
Q2. What is an example of a customer engagement strategy?
An example of a customer engagement strategy is a retail brand that employs a personalized approach across multiple channels. They start by showing tailored product recommendations based on customers' past purchases and browsing history. Once a purchase is made, they follow up with a thank-you email and offer discounts on future purchases. The brand also promptly responds to customer feedback and queries on social media. Regular personalized newsletters provide updates on new arrivals and promotional offers. Adopting this multi-pronged approach will help you implement a better customer engagement strategy that leads to higher customer satisfaction.
Q3. What are the types of engagement?
In the past, customer engagement could be measured through transactions. Luckily, today we have multiple ways to understand what a good customer engagement strategy is all about. Here are the types of customer engagement examples:
Emotional: Builds deep brand connections through shared values, storytelling, and resonating emotions.
Social: Online discussions shape purchasing decisions; positive experiences spread, while negatives harm reputation.
Convenience: Enhances loyalty with personalized suggestions based on preferences and behaviors.
Contextual: Tailors messages using customer data for real-time, relevant engagement.
Q4. How to increase customer engagement B2B?
Client engagement strategies go beyond transactional interactions, encompassing tailored approaches, valuable insights, personalized messages, and interactive experiences. Understand how to increase customer engagement in B2B from the following tips:
Personalization: Tailor interactions, content, and solutions to address specific client needs.
Thought Leadership: Share industry insights, whitepapers, and expert opinions to establish credibility.
Interactive Content: Utilize webinars, workshops, and interactive tools for engaging knowledge-sharing.
Feedback Loop: Regularly seek input to refine offerings and show commitment to client success.
Relationship Building: Foster genuine connections through networking events and personalized communication.
Q5. What are the types of engagement strategies?
Find below some effective customer engagement ideas and strategies:
Content-driven: Storytelling, interactive content, informative materials.
Social media: Active online interactions, and engagement on platforms.
Personalization: Tailoring experiences to individual preferences.
Advocacy: Fostering customer referrals, customer loyalty programs, and brand advocacy.
Omni-channel: Consistent engagement across various channels for meaningful customer relationships.
Q6. How do you deliver customer engagement?
Delivering customer engagement involves personalized interactions, valuable content, prompt responses, and seamless experiences across various channels. It is achieved through strategies like targeted communication, interactive content, customer loyalty programs, and fostering emotional connections, all of which lead to higher customer satisfaction and engagement. 
Deliver great experiences. Grow faster, starting today.