The Why and How of Creating 'Snackable' Content
When you Google 'future of content marketing', you are bombarded with tips and tricks that claim to change the world of content. However, it takes just a quick scan to relegate it to junk.
Although a well-written, informative blog with meaty takeaways is the perfect recipe to shake the lazy grey cells from their slumber, content that is easily readable, palatable, relatable, and shareable could be winning the race.
Don't we usually find a well-designed infographic or a creative meme packing an equal punch? Of course, yes! But when it comes to your business, which snackable content works for you? The only way to find out is by A/B testing.
What is snackable content?
We all love snacks. Admit it. They can never compare to a lavish spread, but the instant gratification that a can of Pringles gives is undeniable! It's the same with the way we consume content. Take Twitter. Who would have thought this 140 character medium of expression will change the way we communicate with each other?
Because we're living in an age of information overload, communication is more focused on the essence of the message than the length of our copy. Many platforms such as Buzzfeed, Tumblr, and Pinterest are thriving on creating content in the form of memes, gifs, videos—all of which are forms of short, easy-to-digest, and engaging content. Visual content is also shared more on social media. The internet today is buzzing with bite-size content, be it Instagram Reels, Tik-Tok videos, social media stories, etc.
Let's dig right into the ways in which you can create quick and easy to digest content.
Infographics
According to an article in Forbes, adding infographics boosts credibility and traffic for websites as 90 percent of all information we remember is based on visual impact[1].
In any case, the goal invariably remains constant—you want your campaign to drive traffic and fetch you business conversions. To accomplish these goals, creating a CRO roadmap for your content campaign can foster your business effectively.
For example, A/B testing your short-form content for your advertising strategies, email marketing, and social media marketing can help you determine what works for your conversions. Also, behavior analysis tools such as heatmaps and session recordings can help you figure out whether your snackable content is well-taken and helping you achieve your desired outcome.

Gifs
Photographer Jamie Beck of Cinemagraphs captured the essence of a Gif bang on when she said: "a photograph that is still alive."[2]
The GIF format dates back to the early days of the Internet in 1987 when ISP CompuServe developed the "graphics interchange format." But this 80's phenomenon has risen from the ashes to take over the web with social sharing sites such as Tumblr. With the hooking power they possess, Gifs have become ubiquitous on the net to grab audience attention.
You can leverage GIFs for your business by A/B testing their performance on your blogs, ad banners, and social media creatives for engagement.
For example, Amazon's GIF for their Black Friday sale seemed tough to ignore.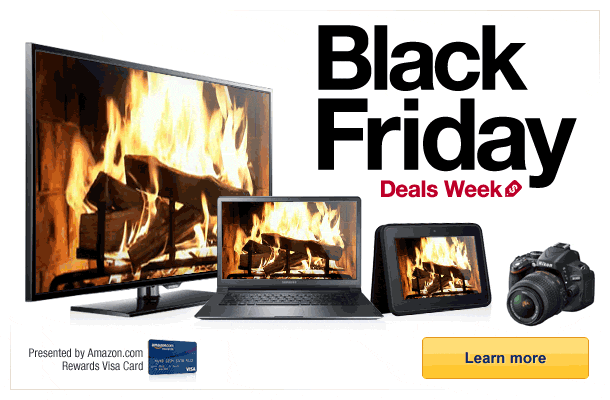 Memes
Richard Dawkins coined this word in his seminal 1976 book – The Selfish Gene. But who knew the 'Meme' would become a pop culture sensation? From animals to politicians, memes are doing all the talk minus the long words. When you go about creating a meme, try making something that has an impact on your audience's mind instead of dumb fun (read Harlem Shake).
The best way to make a meme is to find something relatable and present it in a new light that might tickle a bone or two.
Pictures
Images are more likely to get shared than text and also to create a better recall value. VWO added an image of a client as a testimonial in the first fold of their home page. A short testimonial video that had been used in the social media ads also featured the same person, which is likely to create a recall value and enhance the trust factor in the brand if someone encountered either of the two before.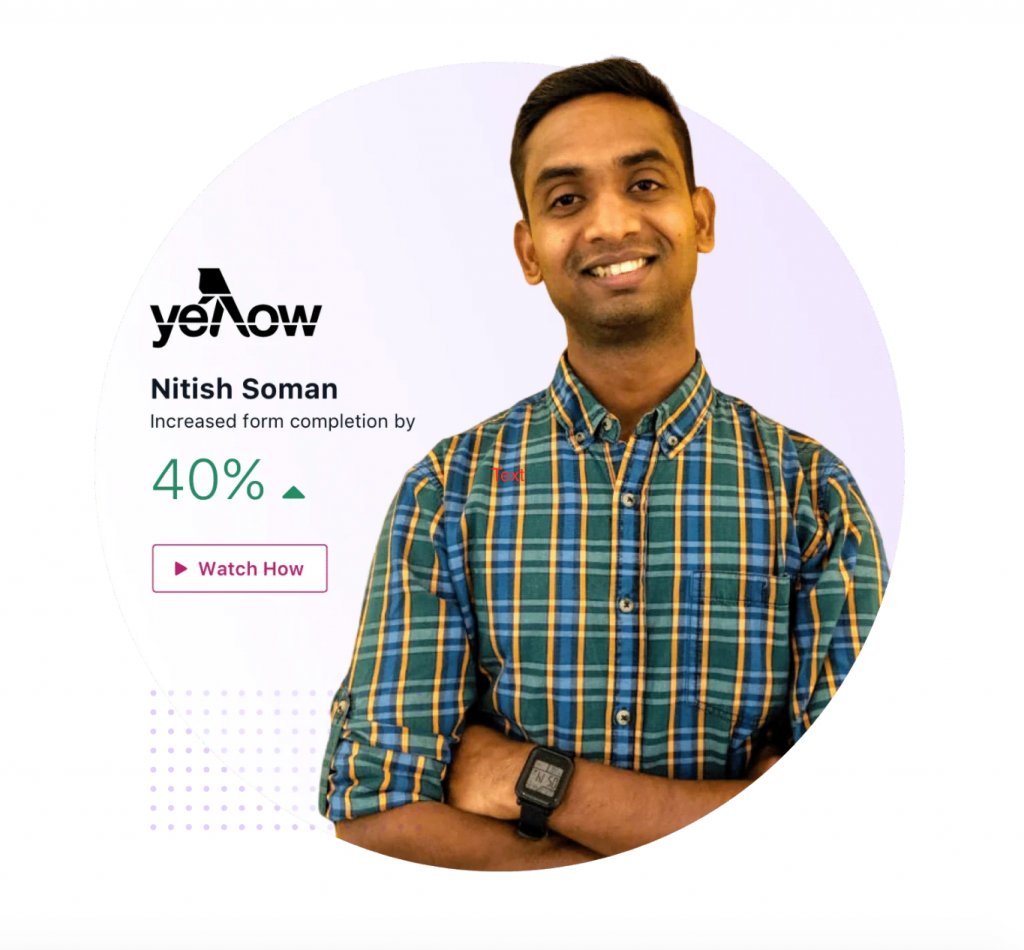 Haiku
Haiku is the smallest literary writing form by the Japanese. Crafted in three crisp lines, a Haiku can sometimes be more inspirational than a speech. New York Times has a blog dedicated to Haikus that are selected by a computer algorithm from all the content posted on the site.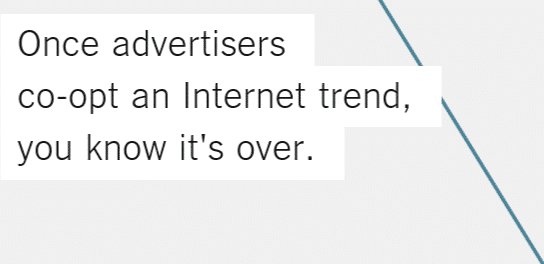 This style of short content is a creative way to get across your message without consuming extra white space, as a few lines of the haiku can touch your heart without rambling into a Wordsworthian trance.
Now, that you've noted all the ways in which you can create snackable content, here's the secret sauce behind creating viral snackable content:
Easy to grasp: I'll go back to my example of a snack. You got to think like this while creating snackable content: Short, easy to understand, engaging, and shareable. Tesla Motors announced a new safety feature by not blogging about it, but by posting a cool Gif[3].
Relatable: Why is the web flooded with everything about cats? Because people share them! It all basically comes down to one thing: What people share in social media is predictable. Research confirms that users[4] are more likely to retweet memes about which they posted in the past since memory is an important ingredient for a model of meme competition.
Incites empathy: According to Buzzfeeds' CEO Jonah Peretti content goes viral when it 'has a heart'. Case in point: Buzzfeed's most viral post of 2013 "21 Pictures That Will Restore Your Faith In Humanity"[5] that have been viewed 14,919,241 times since it was posted. As Google puts it: "When we share a video or an image, we're not just sharing the object, but we're sharing in the emotional response it creates."[6]
Viral: Most of the content that goes viral is a clever variation of something happening in the world. Take the case of USA figure skater Ashley Wagner's angry face memes that flooded the net at the time of Sochi Olympics.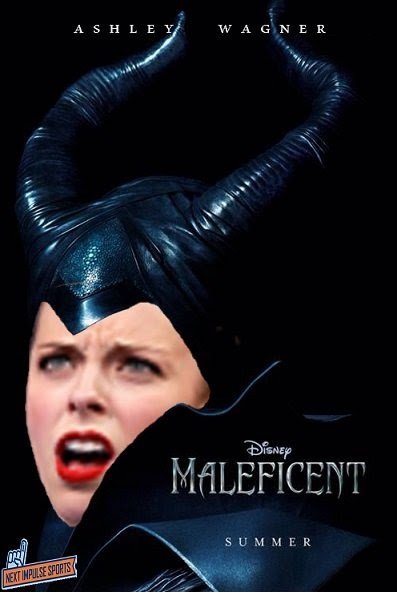 The meme got so popular that Mashable[7] actually compiled a list of memes inspired by her. You can also ride the wave by keeping an eye on trending topics and generating content around them.
Repurpose your 'hit' blog posts
You can repurpose a blog post that has been doing well by promoting it again. Pick up one key takeaway, turn it into an infographic or a meme, and share it on social media. Remixing old or long content into multiple small 'snacks' not only improves the value of the long copy but is also a quick way to create snackable content.
If you are convinced that 'snackable content' is a game-changer in content marketing, go ahead and test before you invest! Remember the tips shared above and ensure that your bite-size content doesn't get lost in the Internet's attic.