What is content marketing?
Content marketing is the process of planning, creating, sharing, and publishing high-quality content for the sole purpose of reaching the target audience – new and existing. It can be any message that aims to attract, inform, convince, inspire, and persuade new prospects to become customers.
The content can be made available through various channels such as social media, websites, podcasts, blogs, apps, white papers, and many more.
Advantages of content marketing
The content marketing method brings along benefits that may help in the growth of a business. Below is the affirmation of how that happens:
Increased site traffic: Relevant content in the form of email marketing and social media attracts more users to access your site. This drives traffic from search engines like Google.
Customer engagement: Creating useful and well-curated content is effective in engaging visitors, which may lead to a higher level of conversions.
Promotes positive brand perception: The content you create helps your audience at the moment it needs. People tend to do business with brands they know and trust, rather than with companies that they are unfamiliar with.
Increased brand awareness: Content marketing educates the audience about the availability of your workable products or services as a solution to their problems.
Lead generation: You can convert existing visitors into leads by offering compelling content that inspires them to leave useful information to close the sale. Higher the leads, better the chances of sales.
Elevation in sales: Adopting Content Marketing provides you with a greater reach, allowing you to target users most successfully. The more your audience knows about the need for the services, the easier and more effective the selling is.
Reduced customer acquisition cost (CAC): One piece of content can reach a large number of people resulting in a lower CAC. Furthermore, many of the materials produced are evergreen, meaning that they can generate results for a long time, improving their value for both – users and businesses.
Types of content marketing
Selecting which content marketing approach to use can be a tricky affair. You need to figure out which messages will make a statement. When you want to succeed with your marketing campaigns, you need to determine what kind of content marketing is most effective for your business. There are several different types of content marketing few of which are discussed below:
Social media content marketing
Social media marketing is all about getting people to notice and react directly. On this platform, content can be distributed from other channels as well as created directly on it such as Instagram and Facebook stories. The key is to select high-quality images and write short, objective text along with a strong CTA to encourage readers to interact. Example: GE's Instagram campaign clubbed with influencer marketing bringing in 6 influencers to tour their manufacturing facilities and upload images and reviews.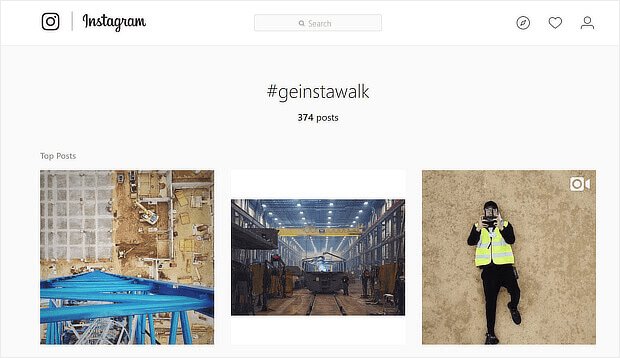 Infographic content marketing
An infographic that is simple, impactful, and meaningful can get a lot of user attention as it offers short visual bites of information from a long report or study that can be consumed quickly, especially for the on-the-go audience. Example: IBM created a simple, easy-to-read, well-organized infographic to launch their cloud marketplace.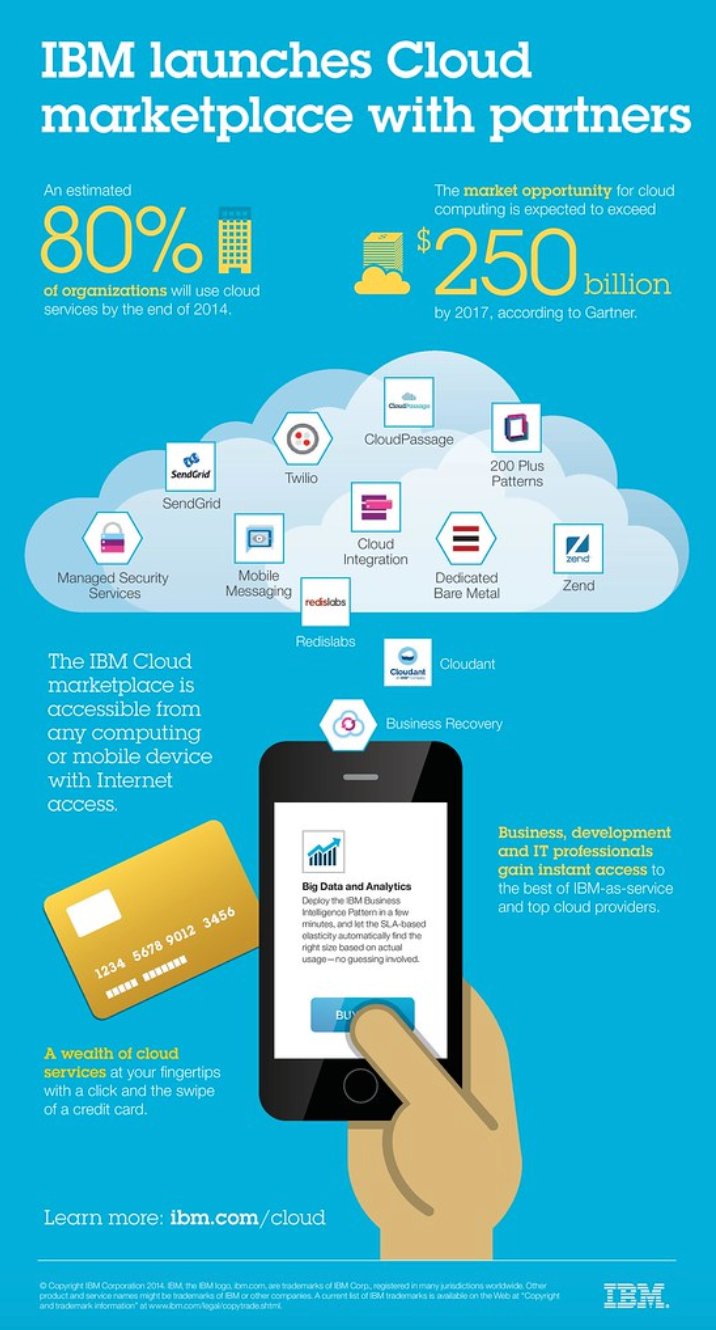 Blog content marketing
Integrating a blog on your website with product knowledge can lead to the attraction of potential customers looking for business solutions. Blogging is the most common and economical way to improve SEO and increase organic traffic. Example: Rip Curl, the self-proclaimed "ultimate surfing company", shows its dedication via an online publication known as The Search.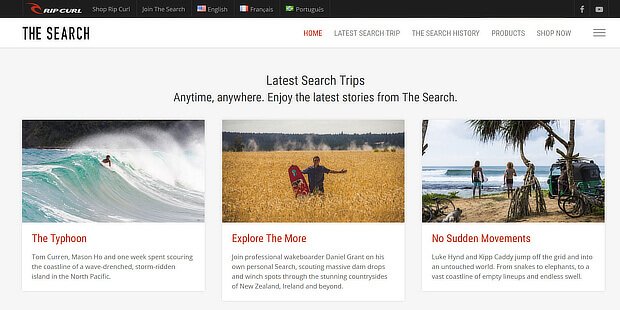 Podcast content marketing
These days podcasts are the new buzzword in the consumable online content category. The simple reason is the availability of numerous low-cost software options to create simple, easy, and user-friendly content to market your message without being too aggressive. Example: Harvard Business Review (HBR) has a weekly podcast called HBR IdeaCast that features industry leaders in both business and management. Users can either subscribe to regularly receive their hundreds of podcasts or select which ones they want to listen to.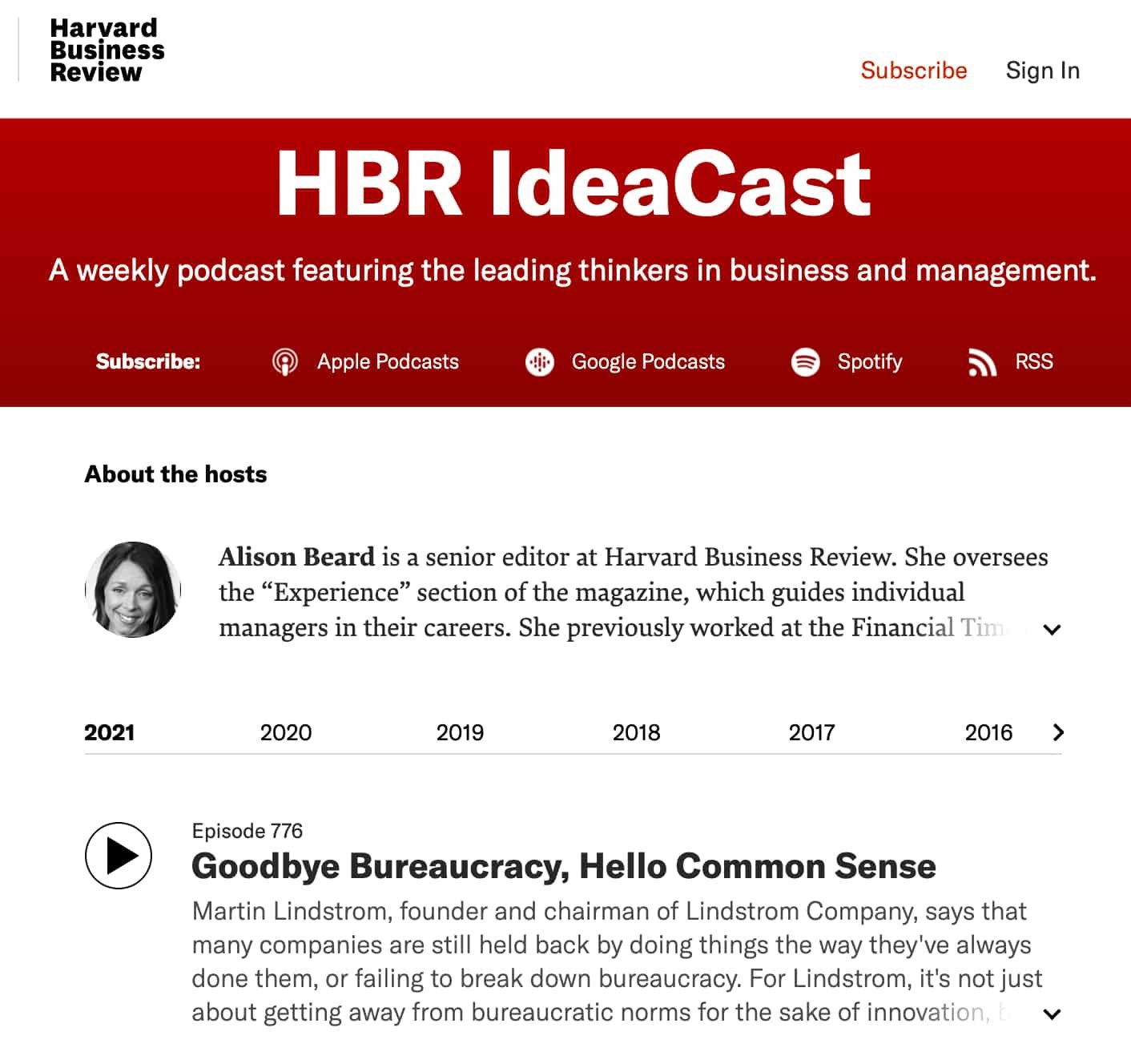 Video content marketing
Videos, although expensive and time-consuming, can engage an audience easily and efficiently. As per HubSpot research, 54% of the audiences prefer video content over its text version. Video content is an adaptable medium that allows the creation of a huge range of engaging content that leaves the users wanting more. Example: Old Spice used a series of video ads to renew its image keeping the new generation in mind. The original ad has more than 59 million views.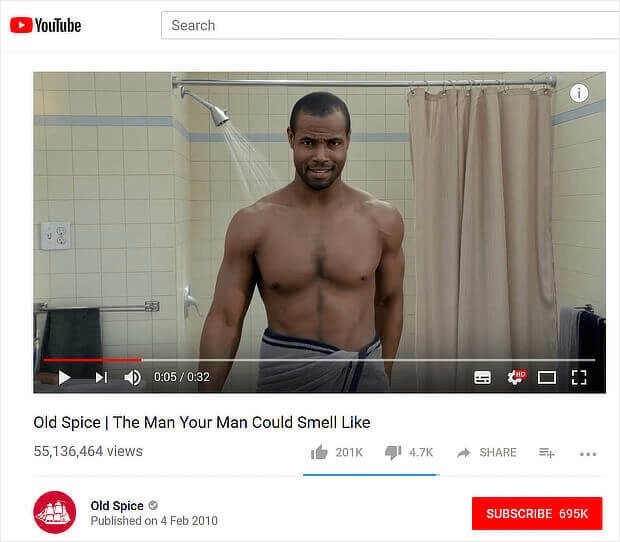 Paid ad content marketing
Paid advertising in conjunction with inbound marketing is an ideal method for establishing brand awareness and gaining momentum as a new, emerging, or rebranded business. Paid ads can reach a broader audience through social media, landing pages, banners, etc. Example: Fashion and accessory company Revolve uses pay-per-click and sponsored advertising on social media (such as this Facebook ad) to reach their target audience while they browse their news feed.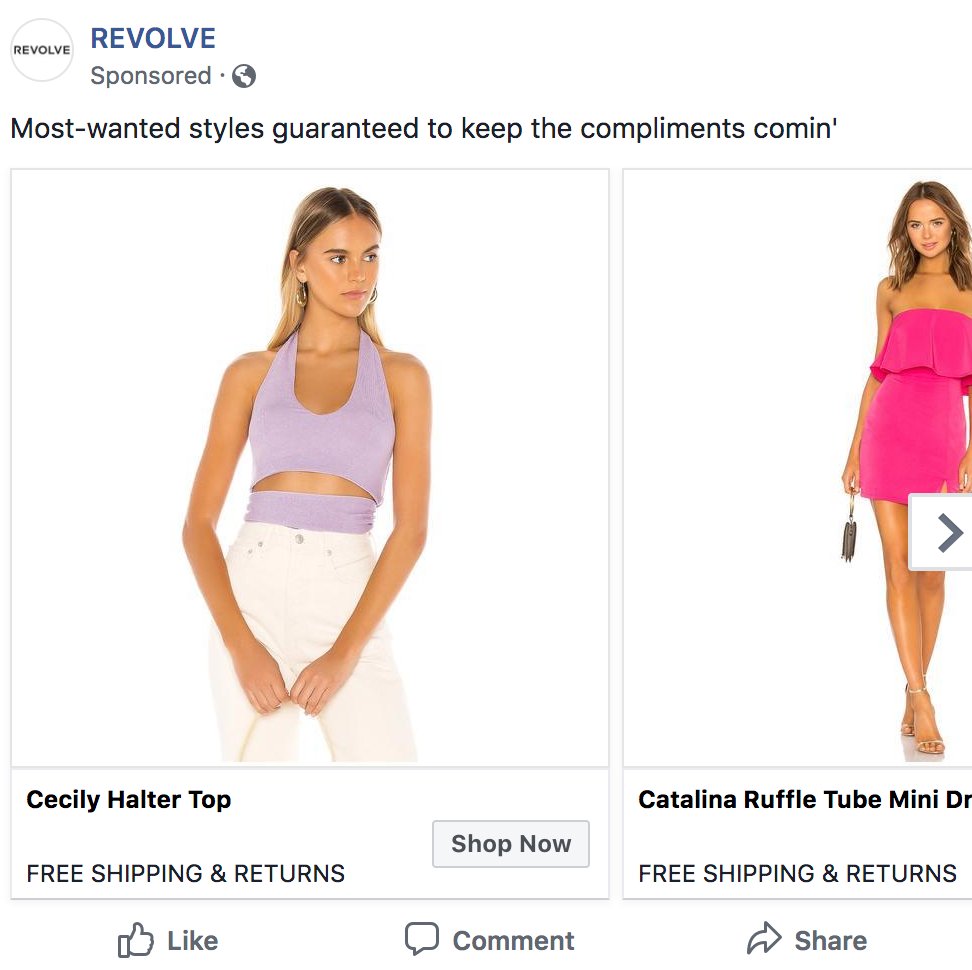 Some other types:
Case studies
eBooks
User-generated content
Checklists
Memes
Testimonials and customer reviews
Whitepapers
How to guides
Influencer marketing
Steps to a successful content marketing
The below infographic gives a clear flow of the steps that are required to create a successful and effective content marketing strategy.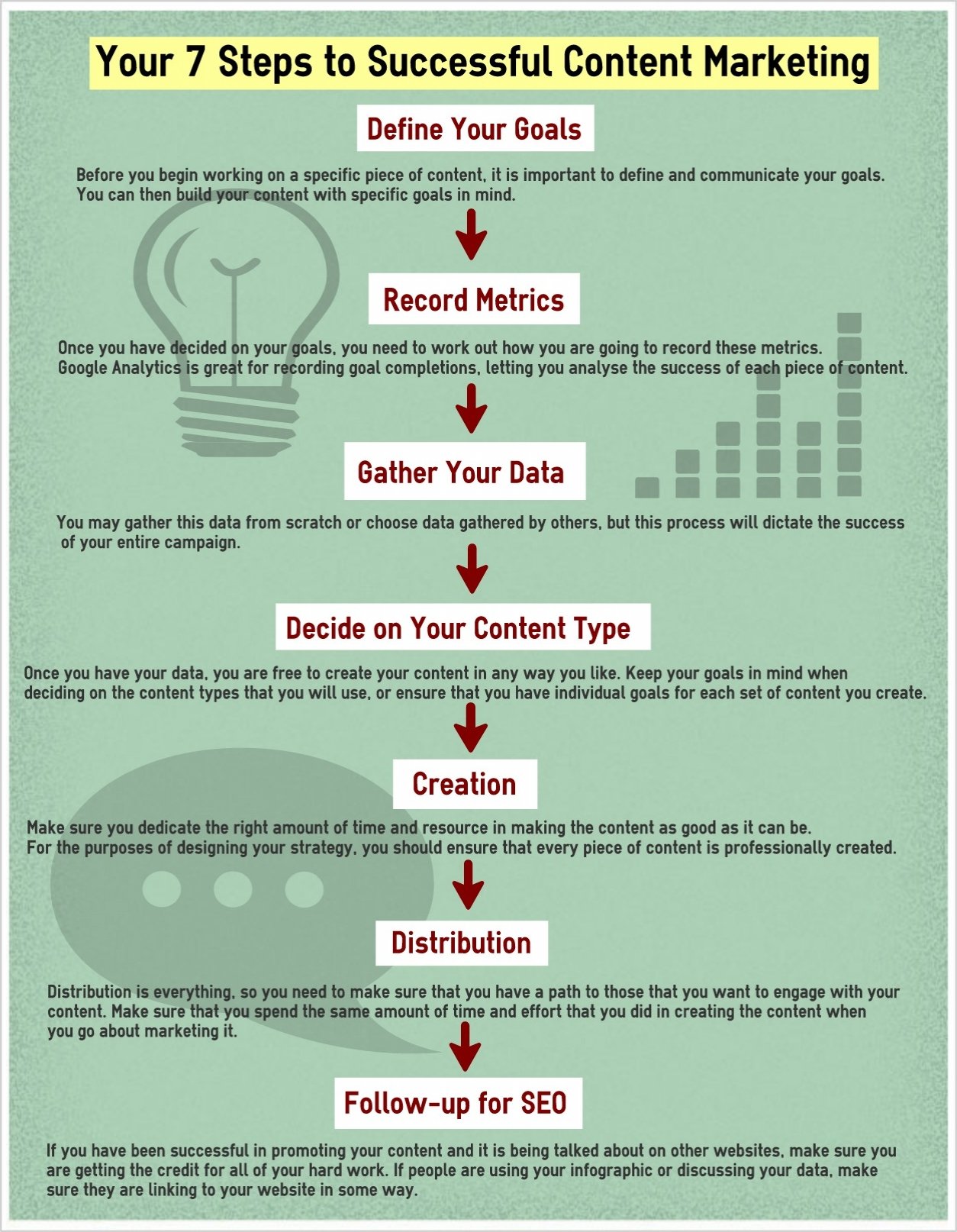 Best content marketing tools in the market
It is possible to streamline your overall content marketing strategy and improve the quality of the content you produce with content marketing tools. Besides giving you new topics, they can assist you in reaching your buyer personas, getting your visitors to engage with your content, and even buying from you. As a digital marketer, your success will be heavily influenced by your proficiency in these content marketing tools. Some of the best tools available are below:
WordPress
Trello
Google Analytics
BuzzSumo
Ahrefs
Canva
Grammarly
HubSpot
To reach your target audience and increase conversions, effective content marketing is an essential component of your digital marketing strategy. And don't forget to generate more value out of each piece of content you create. Develop a content marketing strategy that boosts your bottom line today by determining what type of content works best for your business and audience. Finally, A/B test your content to back your decisions with proof.