How to Boost Mobile App Growth with Behavior Analytics
If you have a mobile app, you already know how important it is to get as many downloads as possible. But what happens after users download your app?
Do they convert to become paid users?
Do they engage with it or abandon it after a few seconds?
Are they finding what they need or struggling to navigate your interface?
To truly make delightful user experiences, you must deeply understand how users interact with your app after downloading it. And that's when user experience or behavior analytics kicks in.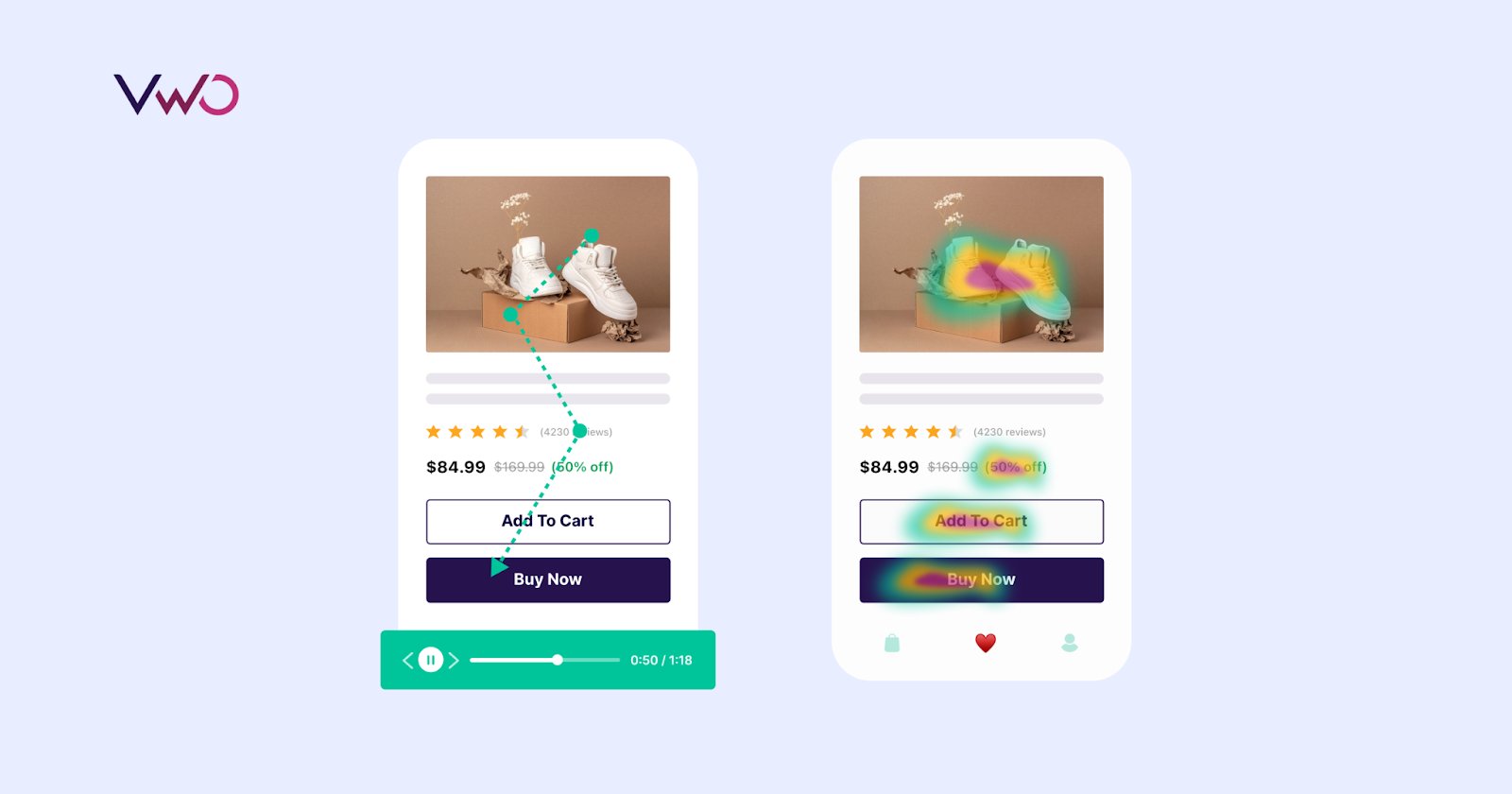 Traditional analytics tools, like Google Analytics or Mixpanel, focus on quantitative data around user events (e.g., 1000 screen views, 20% drop-offs), and behavior analytics focus on "why" the user took a particular action (e.g., why someone viewed a screen, why someone dropped off).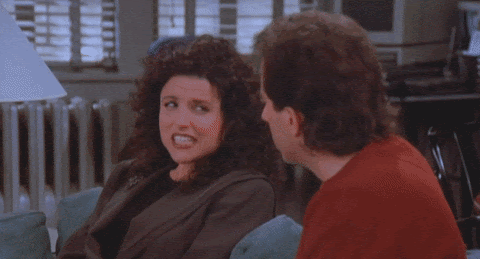 Let's take one example.
Imagine you invited someone to your party but learned that the person left in just 10 mins without saying any goodbyes. You got this information from your other guests, but nobody knows why the person left.
If you had a CCTV camera to monitor everyone coming to your party and understand their experiences, you could have quickly discovered that the person was afraid of pet dogs at the party. He was visibly scared when he arrived due to one of his interactions and decided to leave.
After knowing this, you kept a separate play area for pet dogs detached from partying humans for your next party. The person came again and was the last one to leave the party.
In this example, the information provided by your guests is what traditional analytics do, and what the CCTV camera told you is behavior analytics.
It can help you understand the nuances of user behavior, especially frustrating user experiences.
As per a study by PWC on US consumers, one in three consumers (32%) say they will walk away from a brand they love after just one bad experience.
With the data-backed insights from behavior analytics, you can run experiments, personalize experiences and optimize your app to ensure a seamless user experience. 
In this post, you'll discover the world of behavior analytics and how it can help you take your app to the next level.
You'll explore real-world examples of businesses that have successfully leveraged it and receive tips and tricks for getting started with this powerful tool.
So, let's dive in and unlock the true potential of your mobile app.
Behavior analytics tools for mobile apps
Behavior analytics tracks and analyzes user behavior to gain insights into their actions and motivations while they use your mobile app. Session recordings and heatmaps are the most popular tools used to analyze the behavior of your mobile app users.
You can extract qualitative insights from these two tools by analyzing them against critical user funnels in your app. For example, review the session recordings of users dropping off your purchase funnel.
Let's look at both features.
Session recordings
With session recordings, you can watch a video replay of how your users or a set of users experience your app.
A typical tool like VWO Insights' session recordings captures all user sessions and events like taps, screen views, screen changes, crashes, long presses, flings, scrolls, etc. It ties it all to a single user profile so you can individually study each user journey across multiple sessions.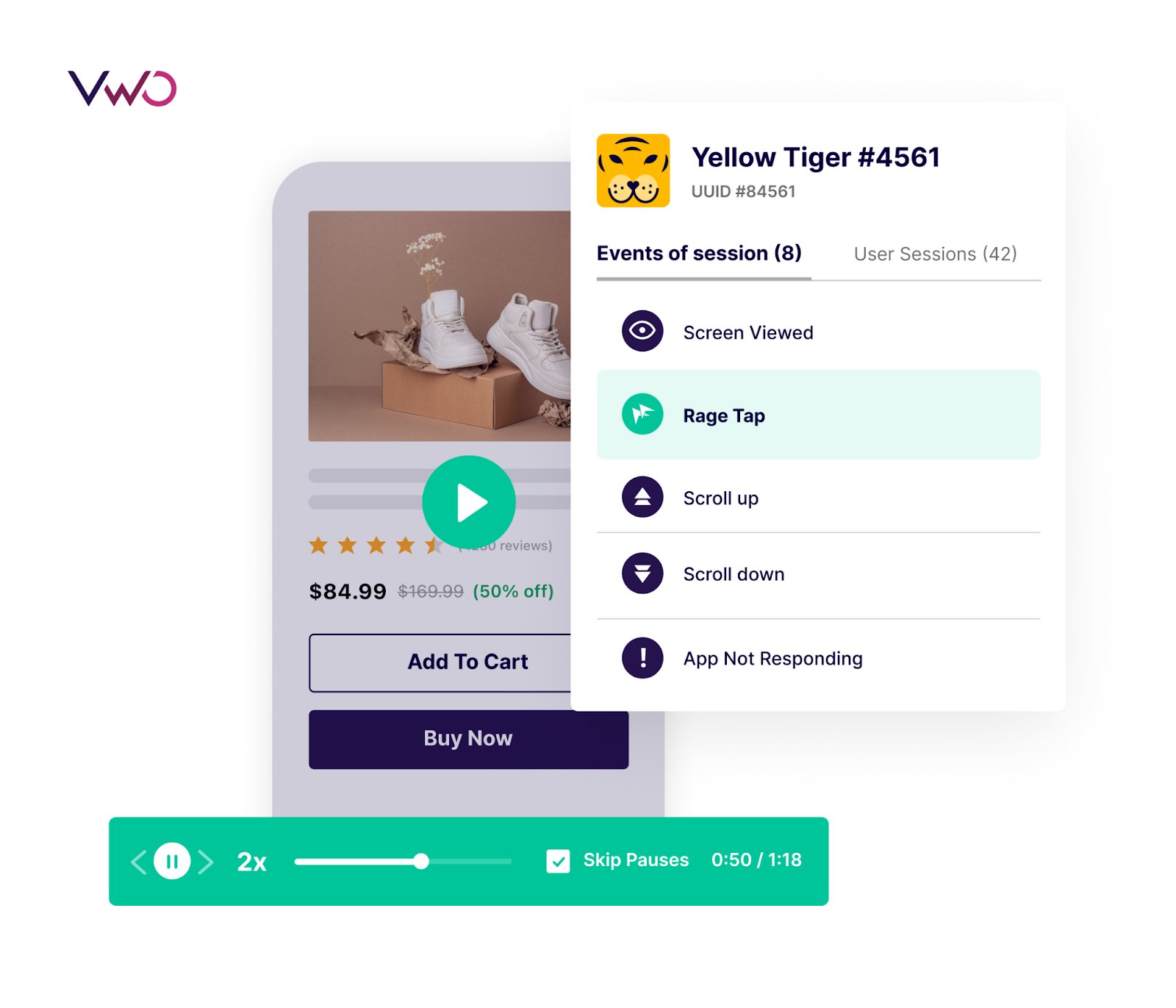 This helps identify friction points when users abandon the app and areas where they may be spending too much time. You can do mobile A/B testing on the data-backed observations you extract from session recordings. For example, a SaaS app may use session recordings to identify where users are getting stuck during the upgrade subscription process and then make minor improvements to help users and increase upgrades.
Benefits of mobile app session recordings
Understand abandonment better
Study user experiences exactly where the users abandon the app. One of the reasons for cart abandonments is app crashes or not responding. Watch sessions that led to crashes and ANR issues.
Resolve user issues faster
Often there are to-and-fro emails with users before your team can get to the bottom of the issue and reproduce it. Session recordings allow you to drill down into user sessions with issues and resolve them fast without bothering the user to provide reproduction steps.
Do better UX research
You can use session recordings to see what users experience to support your surveys or user interviews better. It is like watching a friend using an app while you make observations.
Easier communication and collaboration
Share exactly how users are experiencing the app's features, the roadblocks, and what you need to do to improve the product's stickiness, resolve bugs or improve usability. Instead of just showing the quantitive numbers, attach proofs of usage and get stakeholder buy-ins.
Heatmaps
Heatmaps visually represent where users are tapping or scrolling on a given app screen. It helps you understand which areas of the app are getting the most attention and which are overlooked.
For example, a news app may use a heatmap to identify where readers are tapping the most in the article and then use that information to add internal or external links to the article to improve engagement and time on the app.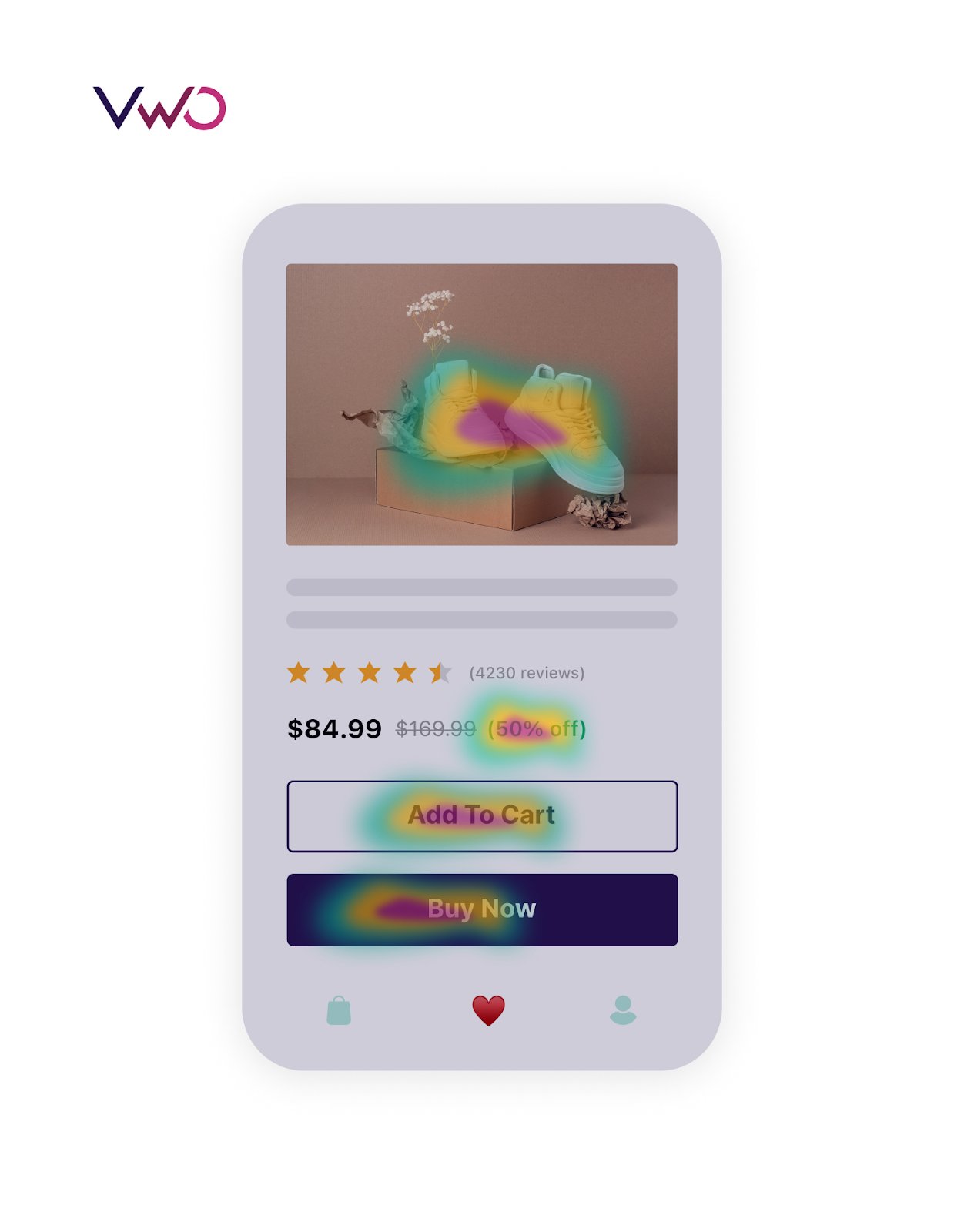 Benefits of mobile app heatmaps
Understand user attention
Quickly understand which parts of your app users tap the most and the least. You don't need to configure or dig numerical data to figure it out.
Improve engagement with CTAs
Analyze user engagement with call-to-action buttons compared to other screen elements. For example, you can see that your CTA is not getting tapped often, but another unimportant button is getting a lot of taps on the screen. Replacing the button positions could be a helpful insight.
Hypothesis testing
Support hypothesis testing if you plan to redesign your app. For example, changing the order of an app section may increase engagement, as earlier people were not scrolling till the section. Analyzing the scroll map before and after the change can help you validate or disprove this hypothesis.
UI decluttering
Identify cluttered areas in your app's UI. For example, you can use a heatmap to see if users are tapping non-interactive elements instead of interactive ones, indicating a need to simplify the UI.
With the power of behavior analytics, you can derive data-backed and unlimited optimization ideas to:
Create frictionless user onboarding
Boost app engagement & retention
Improve your in-app conversions and purchases
Resolve and fix errors faster
Let's dive deeper into these use cases and look at some popular brands later.
How do behavior analytics help you optimize mobile apps?
Although each industry and every business in it has a unique approach to optimizing user experience, a few things are essential to everyone. Let's discuss them ahead.
Create frictionless user onboarding
Signup and onboarding are the most critical parts of the user journey. If a user has a bad experience later in the journey, it is still something you can recover from, but if you don't get the onboarding right, you will never see the user again on your app.
You have to make sure that the experience is intuitive and quick and that it pushes the user toward the most important value of your app. In short, user activation.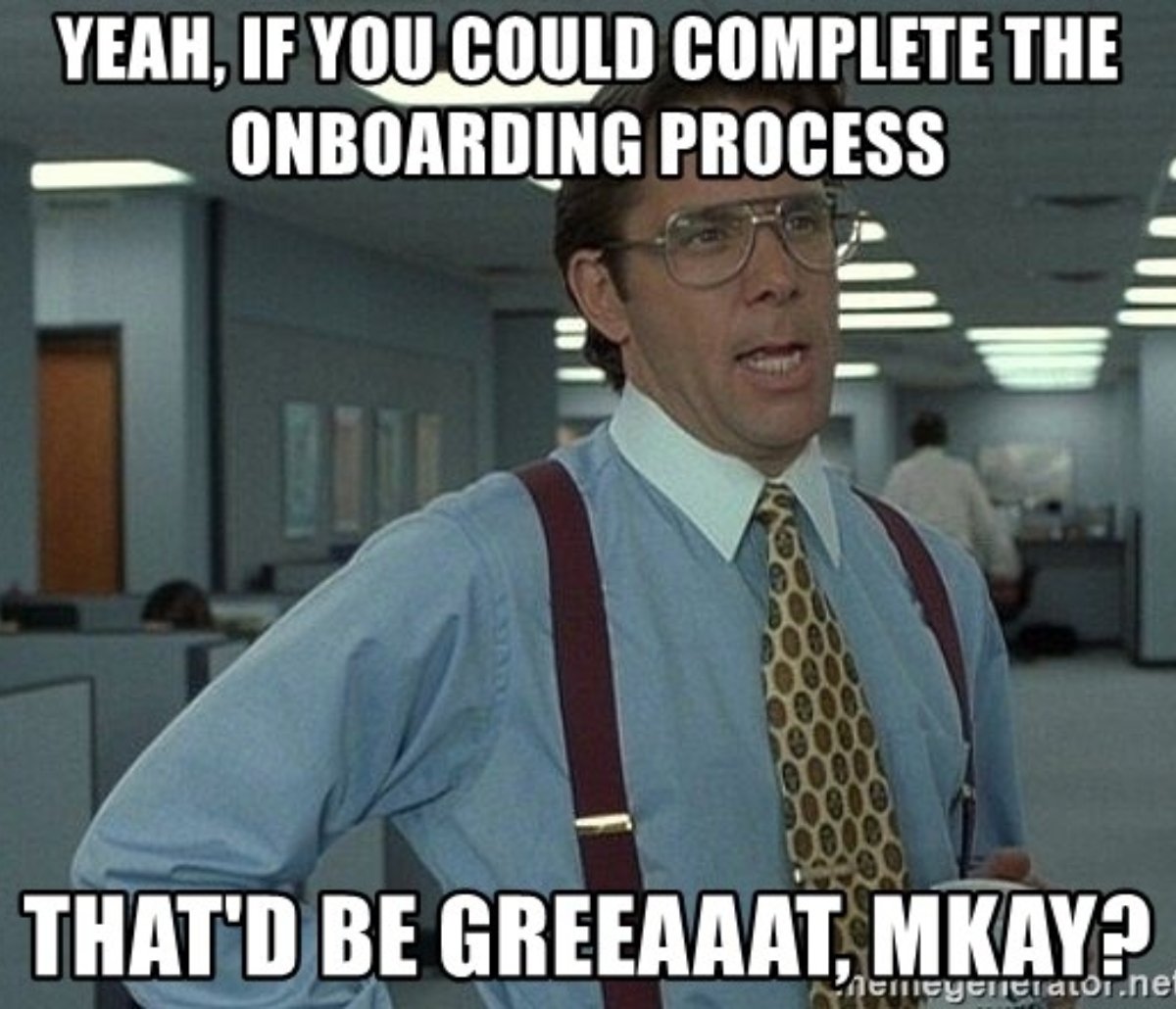 With session recordings and heatmaps, you can identify the points of confusion and frustration during onboarding. Then eliminate them to have a seamless onboarding.
E.g. –
The data for a social media app shows that many new users get lost on onboarding screens and drop-offs. The users might want to start using the app fast, but it asks you to follow all screens.
But it offers a skip button, too, which is not prominently displayed across the onboarding screens. Session recordings reveal that many users don't see the button, do rage taps on the screen, and drop off without moving forward. Making the "Skip" button prominent in the onboarding screens could help users navigate the onboarding faster.
Boost app engagement & retention
You have successfully onboarded and activated your user. Now what? How do you ensure that your users actively engage with your app features and return daily to use them?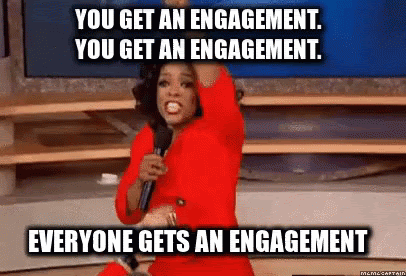 You can start with questions and answer them with session recordings and heatmaps, or at least develop a hypothesis for a new experiment you can do to optimize your app.
Questions like:
Are users even trying your features?
Are they spending too much time on a particular feature?
Which features do they ignore?
Are they tapping a non-interactive element?
How far are users scrolling on a screen?
Are they looking at important sections you want them to see?
For example, if you notice that customers are spending a lot of time on a particular feature, you can use that information to your advantage. You can make it even more prominent on the app to encourage customer engagement or focus your marketing efforts on promoting that feature.
Another hypothetical example could be an app similar to Instagram in its early phases, which just showed content created by other users. Users spend much time in their feeds but do not interact with the content. The dead taps on the posts indicate that users want to react, but there is no way. That's when the team introduced the features of liking, commenting, and saving the post after looking at this behavior.
Improve your in-app conversions and purchases
Engagement is vital to ensure the users like what you built in the app. But your ultimate goal is to make money. You can make money by enabling in-app purchases, subscription upgrades, or through ad revenue.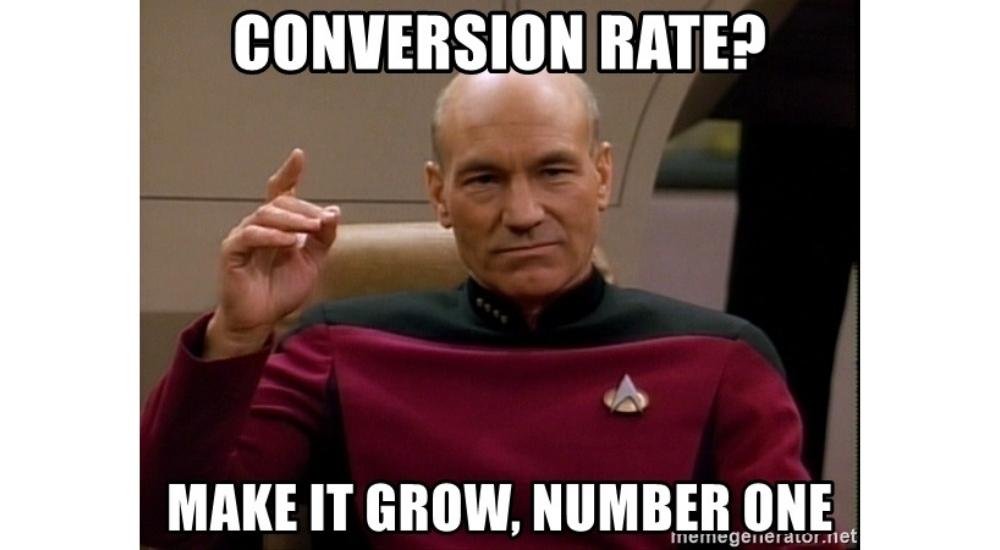 To accomplish this, you must ensure the user can easily access buying options, navigate through the purchase funnel, and have a smooth payment flow.
This part affects your bottom line the most; hence you must get it right.
The best way to analyze this is by configuring your important funnels and checking which step users abandon the purchase.
Is it the Cart page?
Are users expecting something on the checkout page?
Is the checkout form too long?
Is the subscription price too much for the user?
Is the CTA placed right?
Could users see all the payment options clearly?
There could be other questions you may have in your mind after looking at the quantitive data of your funnels. But session recordings and heatmaps could give you the answers for conversion rate optimization.
For example, say one challenge your app faces is having millions of free users but a meager paid conversion rate. After analysis, it was found that many users clicked on the upgrade option, then clicked on a few non-interactive text elements, and then abandoned the upgrade. This indicates that they might be looking for more information before upgrading.
Giving more detailed information about the benefits or a trial product version may be required. This way, the analysis provides a direction for improvement.
Resolve and fix errors faster
Once you lose credibility on the app store and google play store, it takes time to return. When users continuously face app crashes or app not responding errors, they don't just get irritated but also go to the app store to give a thrashing review and lowest rating.
This affects your overall app store optimization performance, and fewer users discover your app. Not only do you lose existing users, but you also lose the chance of getting new ones.
It is essential to resolve user issues quickly and reply to these reviews with quick fixes. You gain their trust, and they feel they are important to you.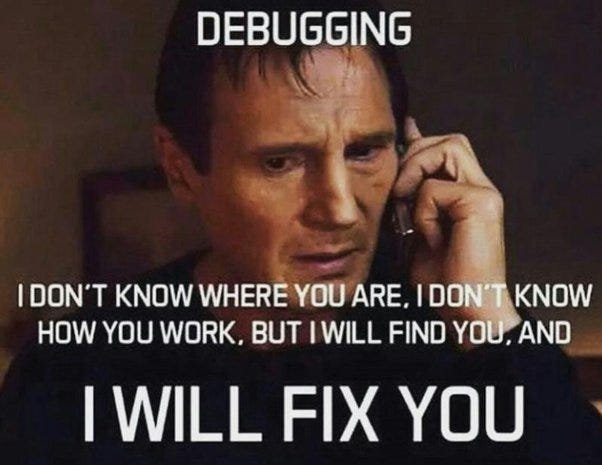 But how do you fix issues fast?
The usual route is reactive. When someday gives you a bad review, you react and try to solve it by asking for more details by email.
With session recording tools like VWO, you can quickly filter sessions with rage taps, app crashes, app not responding, or other stack trace issues, reproduce them, and resolve them proactively without your users contacting you.
E.g. –
You release a new search filter and a bunch of features in a new app version. As soon as you release the latest version, you start getting a lot of complaints about the app crashing. You are all over the place to reproduce the issue. Asking users to send screenshots, checking error logs, and whatnot.
What if you could filter out session recordings based on app crashes for the day and watch 5-10 recordings? You could have gone to the bottom of the issue without hassles.
How do popular brands use behavior analytics?
Here are real-world examples of big brands using behavior analytics for mobile apps.
Costa Coffee
Costa Coffee is a British coffee chain with Coca-cola as its parent company.
According to Costa Coffee's case study by UXCam, customers who sign up for the loyalty program through their app spend almost three times more than non-registered customers annually – a whopping 173% increase in spending per customer!
The team realized that almost 30% of new app users dropped off between downloading and registering for the loyalty program. Although they had identified this issue using a quantitative analytics tool, they needed more information to understand why users were dropping off. The numbers alone just didn't cut it!
Costa Coffee employed session recordings to watch sessions of dropping users. They found that almost half of the users dropped off because of the "invalid password" field validation during the registration. This helped them revamp the registration process and increase their loyalty program's sign-ups.
CricHeroes
CricHeroes is the world's biggest Cricket app, with 17M+ users. It allows players to keep scores of matches and track their performance with analytics.
As per Smartlook's case study, the CricHeroes team wanted to give the best user experience and grow its user base, but the challenge was that they could not visualize where users were getting stuck.
One of the core engagement challenges was to make users message each other. CricHeroes used automatic nudging to encourage users to message each other.
While looking at the user journeys via session recordings, the team identified new nudge points to start a message. Adding these new points allowed users to send 11% more messages on average.
Not just this, they could resolve customer queries faster than ever by filtering session recordings based on a particular user session and quickly determining the cause of the issue.
BigBasket
BigBasket is India's best online grocery delivery platform offering subscription and on-demand delivery.
But even the best things can be improved, and BigBasket's design team faced a few challenges. With limited insights into user behavior and a long UAT process that took five days, they needed a solution to help them better understand their users.
And that's where mobile app session recordings and heatmaps came in! Now, they can monitor user behavior, conduct UI/UX research, and test quickly.
They've identified conversion bottlenecks, monitored new feature updates, and helped the dev team replicate crashes and app freezes.
This has reduced UAT time from 5 days to just a few hours, a 3x lower complaint rate, and 100% more conversions! Now that's what you call a win situation!
Vertigo Games
Vertigo Games is a game development company that creates first-person shooting games.
A few questions bothered the Vertigo team for a new game called "Critical Strike," especially since they didn't have any mobile analytics tool.
Questions like:
How do gamers complete or not complete the onboarding guide?
Are players completing the missions as per the intended design?
How to reproduce the exact steps to what caused a bug?
The team decided that a behavior analytics tool would give them a holistic view of quantitive and qualitative data to engage, retain and monetize gamers.
The Vertigo team started using session recordings and heatmaps coupled with event-based funnels to understand the reasons behind the high drop-off rate from critical game flows. It helped them detect problems and reproduce the exact path to errors.
How to choose a behavior analytics tool for your app?
Performance
What is the effect of SDK on your app's performance? You should carefully evaluate that the SDK provided by the behavior analytics tool is lightweight and shouldn't lead to slow app loads. Check if your server requests become bulky with the SDK.
Privacy & Security
You must confirm your users' data is private and secure. Ensure the platform complies with GDPR, CCPA, and HIPAA. Since the tool deals with sensitive data, you should have the flexibility to show or hide elements in the session recordings while your data is protected with leading enterprise-grade encryption.
Experience Optimization Features
To have a holistic view of everything and run your experience optimization program smoothly, you need a platform to generate insights about your app user's behavior, enable collaboration with your team with custom workflows, prioritize insights to act upon, run experiments, and deploy the new experiences.
Not many platforms in the market could achieve all of this for you. You may find something that helps you generate mobile app insights, but you won't be able to run your complete experience optimization program on them. That amounts to staggering license costs and multiple tools management.
We have built VWO from scratch to complete this loop for you. With our recent foray into mobile app insights, you can generate insights for websites and mobile apps, run tests and deploy experiences. All by collaborating with your unlimited team members in a single place.
If you want to try it, start a VWO free trial here. Mobile app insights are available upon request once you begin the free trial. You can connect with the support team via chat.
I hope you enjoyed the blog. Until next time!