6 Steps to Leverage Social Media & SEO for Inbound Marketing in 2022
This is a guest post by Helen Cartwright. Helen is a passionate blogger who has a wealth of experience at the forefront of the digital marketing and technology industries.
Growing your business by attracting the right prospects is often not a simple or straightforward process. And paid advertising can be unsustainably expensive or even out of the picture, particularly if your business is a new or growing startup. If you'd like to get more customers without spending on paid advertising or even just maximize cost efficiencies, you won't want to miss out on the advantages of inbound marketing.
Inbound marketing is an area of marketing dedicated to attracting traffic to your business using primarily owned channels, such as social media and SEO. The benefit of inbound marketing is that it isn't a forced effort to convince your visitor to purchase your product or service. They will find it naturally as they search for solutions to their needs. It builds trust in the eyes of your visitors and hence increases sales in an organic manner.
The goal of any inbound marketing campaign is to increase brand awareness and to attract prospects to come to you in their search phase. Although it is a long-term process, you can achieve some results quickly if you implement the basics.
Approaches like adding calls-to-action across your website, producing blogs, and publishing content can deliver rapid results.
If you want to harness the power of inbound marketing, follow these five steps to kick start organic inbound traffic, leads, and conversions.
1. Set your goals
Setting short and long-term goals is an important foundational step. These goals may change over time as you optimize—but having solid goals will ensure the strategy and execution will help you reach your intended outcome.
You could feel tempted to just keep your goals in your head, but if you want to get the most from your efforts, write your goals down on paper and share them with the business. There will be many decisions to make and potential courses of action so having alignment on the goal is paramount.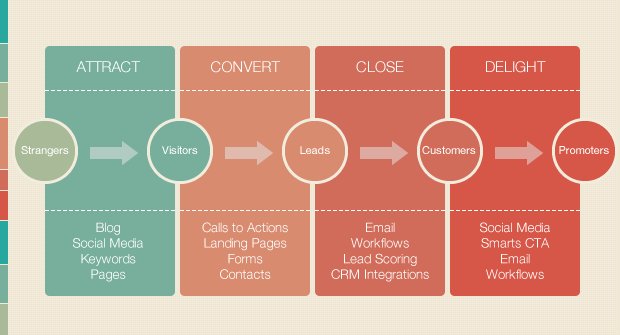 Once you know what you want to achieve, analyze your channels, do research and form an inbound marketing plan. In any inbound marketing, social media, SEO, and video content are key, so we'll now break down how to use these most effectively.
2. Use social media to build engaged audiences
Social media is a powerful tool that allows you to both build awareness and invite prospects to engage with your brand. The key for social media is snackable, mobile-friendly content that is relevant to the needs and interests of your audience. Think about posting helpful tips and guides related to your product, and always try to create content that will inspire people to share it. Also, don't forget about engagement—social media is a conversational rather than a broadcast platform. Ask questions to encourage people to comment on your posts, respond to posts on hashtags related to your business, and use hashtags to get a wider reach.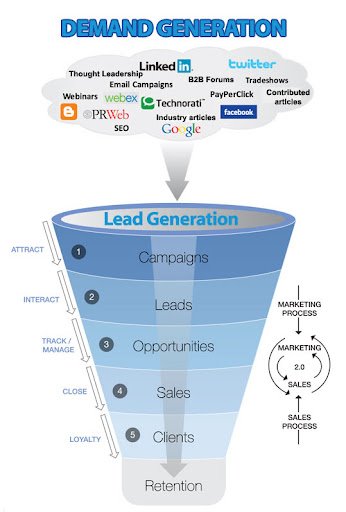 3. Attract warm leads with strategic SEO
Search Engine Optimization, or SEO, is a vital part of inbound marketing that will enable you to attract targeted visitors to your blog or sales page. The first step is doing keyword research to learn about the terms and phrases that your customers use when they look for the products or services that you sell.
Start your keyword research with:
– Understanding your website and analyzing your competitors.
– Conducting market research.
– Researching and understanding your target audience.
– Identifying the search terms that are in use.
– Referring to the suggestions that you might get while searching for that keyword.
– Checking for the competition that the keyword pursues in the market through tools like Ahrefs, SEMrush, or even Google AdWords
With your list of keywords on hand, create content that answers questions and provides value to your readers.
If you don't know what you should write, think of what people will want to know when they search for your targeted keyword on the search engines. Create valuable content that answers all the questions a person would have and more. Understand and go beyond your competitors to give better answers and more relevant information. Build backlinks to your content to help improve your SEO rank and get your content to the top of the search results page. It takes time, effort, and continual evaluation but SEO has the potential to provide you with a flow of targeted visitors for years to come. One word of warning though: don't try to cheat the system. Search engines are continuously updating their algorithms to punish inauthentic tactics such as keyword stacking and fake backlinks. Always ensure your content is audience-first.

4. Turn on the tap with video and YouTube
Want to boost your inbound marketing results to the next level? Video has the power to do just that. Rather than just reading articles, many people like to watch videos—in fact, video can open up entirely new channels such as YouTube, as well as boost engagement on your website. These days it doesn't have to cost a mint to create high-quality video content.
Make a video strategy and plan, focusing on where across the customer journey video will have the most impact for your business. For many, this is in the consideration stage, where you can quickly communicate your value proposition, answer questions prospects may have, and explain how your product works.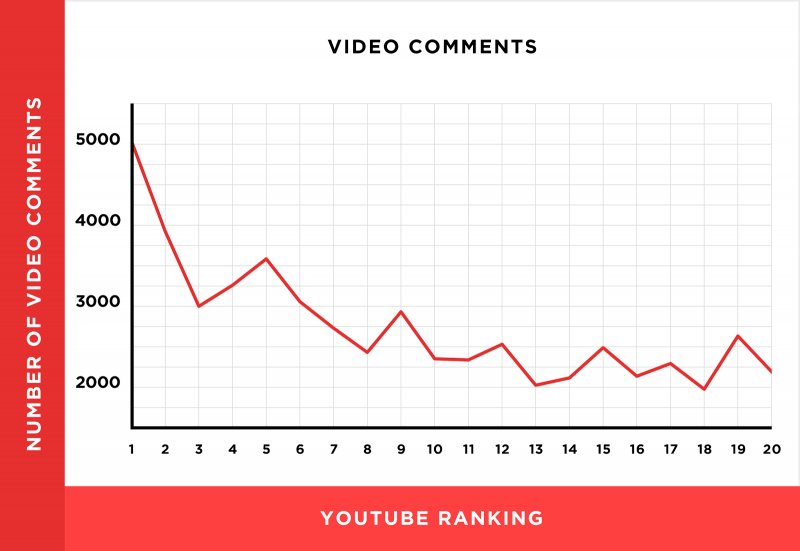 Once you have videos published, you'll want them to show up on the first page of Google and other search engines. The first priority is to use your targeted keyword in the title of the video. Also, use the tools that YouTube offers to see how long your audience watches each video that you post. If most people stop watching at a certain point, you can identify your mistake and make improvements to reduce the bounce rate.
5. Go to the next level with high-quality content
Since you aren't the only business to use inbound marketing to attract the right audience, you'll need a way to stand out from the crowd. If you focus on offering quality content at all times, you'll have a better chance of capturing audiences and inspiring them to take action.
Using images is another great way to enhance the quality of your content—the response rate increases by 40% if people see images in the content. At the initial stage, or if you have a strict marketing budget, use stock photos to keep the campaign running, but ideally you should have a distinct visual style to help your brand stand apart.
Now that you have a primer to setting your goals and how to go about establishing the basics, here's how to measure the effectiveness of your inbound campaigns.
6. Tracking results and optimize
While inbound marketing will work wonders for growing and expanding your business, it takes a lot of time and effort. The best way to improve efficiency is by tracking results and focusing on the strategies and formats that deliver the best results.
The key metrics to consider are:
For content marketing:
– The number of visits that the site received
– The number of leads generated through it
– The ratio of leads to subscribers/customers
For social media:
– The number of people the post reached
– The ratio of engagement to the reach
– Website traffic generated
– Leads generated
For SEO:
– Traffic received from organic search
– Click-through rates from the total impressions
– The conversion rate of the visitors
For YouTube and video marketing:
– The play rate of the video
– The engagement rate of the video
– The number of times people re-watched the video
Use Google Analytics to learn what content is sending the most visitors to your website. When you see the difference between a structured and strategic approach to inbound marketing, you'll wish you had started sooner.
Final thoughts
Enhanced profitability, increased web traffic and improved trust are what you can expect from a well-implemented inbound marketing strategy. When you use SEO, social media marketing, and engaging content, your audience will be nurtured through the journey from awareness to loyalty in a way that creates lasting impact.
Staying updated on the latest trends and being open to feedback will allow you to stay ahead of the competition, and you will know that your business is on the right path.