Optimize Your Marketing Efforts with a Killer Value Proposition
Almost all of us have focused our conversion efforts to answer the most basic "What's in it for me?" question for our customers. But this is what everyone is doing. Right?
So when you want to establish an edge over your competitors, you need to go beyond this "usual" approach and explicitly answer the "Why should I buy from you?" question for your prospects. To be precise, you MUST have a USP if you want to stay ahead of the curve.
Scott Savitz, the Managing Partner of the venture capital firm, Data Point Capital, emphasized the crucial role played by value proposition in a core business model when he recently said[1]:
Firms like Data Point Capital will only invest in companies with sound metrics that are real businesses, with real customers, a real value proposition and real margins. These are businesses that are differentiating themselves and raising the bar on the consumer experience.
Given below are some other diagrams that show value proposition as one of the fundamental factors for a successful conversion optimization setup: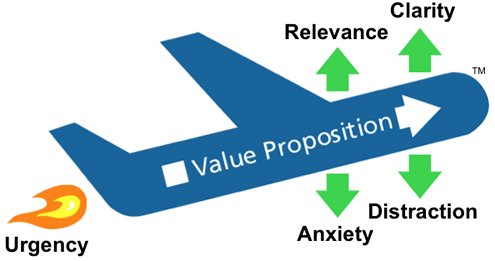 Chris Goward's team uses the above LIFT model[2] to improve conversion rate of their clients' websites. The diagram clearly shows value proposition as the main focus of their conversion optimization strategy. All other elements only reinforce the USP (Unique Selling Point) for improved conversion rate.


Mentioned above is the Conversion sequence[3] given by Marketing Experiments, where:
C = Conversion, M = The level of visitors' motivation that matches with the offer, V = The clarity of your value proposition, I = Incentives to reduce friction, F = Friction faced in the buying process, A = Anxiety in the buying process
Here, even though, Motivation of visitors seem to play the most important role in the entire sequence, this element is quite influenced by many outside factors. So, the next important factor and the one that we can actually control is, the USP or value proposition.
This definitely makes it clear that conversion experts swear by the persuasive potential of USP to dramatically improve your conversion rate. Still, it's strange that there are such few websites that have good value propositions.
USP is the low-hanging fruit, which is a common denominator for all your marketing campaigns. But probably the reason most marketers shy away from a value proposition A/B test is because it's often hard to identify a "true" USP. So let's start off with how you can determine the unique selling point for your company, product or website.
How to Figure Out Your Value Proposition
First things first. Tell me, what's it that makes you so unique for your ideal customer that you become an obvious choice for them? Maybe you give free shipping to remote locations? Or, probably you offer a hassle-free return policy where you bear all courier charges involved whatsoever?
All this is awesome. But you must understand that these are "value-added" services. And it's likely that someone in your industry might be providing them already. And if not, they might catch up soon.
While you can always emphasize these services to push your USP, but these added services in itself are not enough to have a powerful value proposition.
What's Your Competitive Edge?
For a compelling value proposition, you must have that *ONE* distinct area where you command authority and excellence over competitors. And it has to be something that your customer care deeply about.
Like, if you are a VWO customer, you probably know (and hopefully love!) our built-in heatmap feature. It adds real value for our customers who are always AB testing their sites. Plus, none of our competitors provide this feature, which gives us a true competitive edge in the industry.
While having similar features as your competitors qualify you to be a part of the game, it is that one distinguished *core* value that will make you the winner. And it is this distinction that you should emphasize in your USP.
Let Your Unique Value-Added Service Make Your USP For the Time Being
Those of you who have small businesses and are still working hard towards finding that distinct-advantage feature or service can play your cards with your unique value-addition service instead. Yes, I know I said only the value-addition service is not enough for a good value proposition. But heck! Who says that you should always play by the "rules"? What's wrong if this works for better conversions?
An awesome value-added service might not make you the industry giant. But can definitely get you some small wins. You'll still be better off than not having a value proposition at all. Just so we are clear, this is only my opinion. All I'm saying is, it's worth testing. And if you agree, please don't hesitate to give it a try. I'd love to hear if it works for you!
Moving on, maybe you have more than one advantage that you think you can use to make your value proposition. If you are not sure about which advantage you should choose for your USP, you may ask your personas for their opinion about your company/product or service and what they find most valuable about it. Jot them down and soon you will see a pattern of recurring points.
Feel free to approach your loyal customers if you do not have personas. You may even try out both the methods.
Give Right Expression to Your Value Proposition
There are so many ideas you can seek inspiration from, for a compelling value proposition:
The 10-word USP v/s the 2-Line USP
Marketing Experiments recommends your unique selling point be summarized in 10 words[3] or less.
Here's one crisp 2-word USP by Evernote: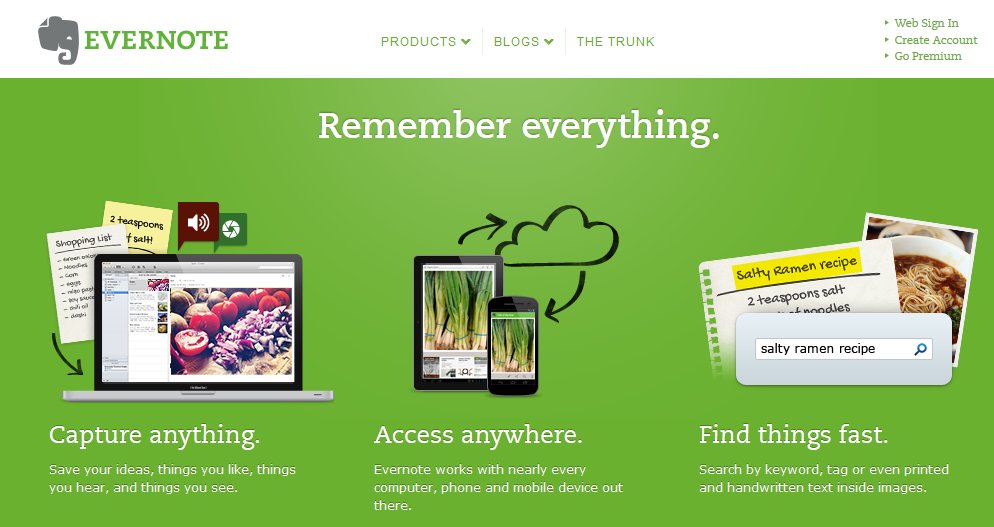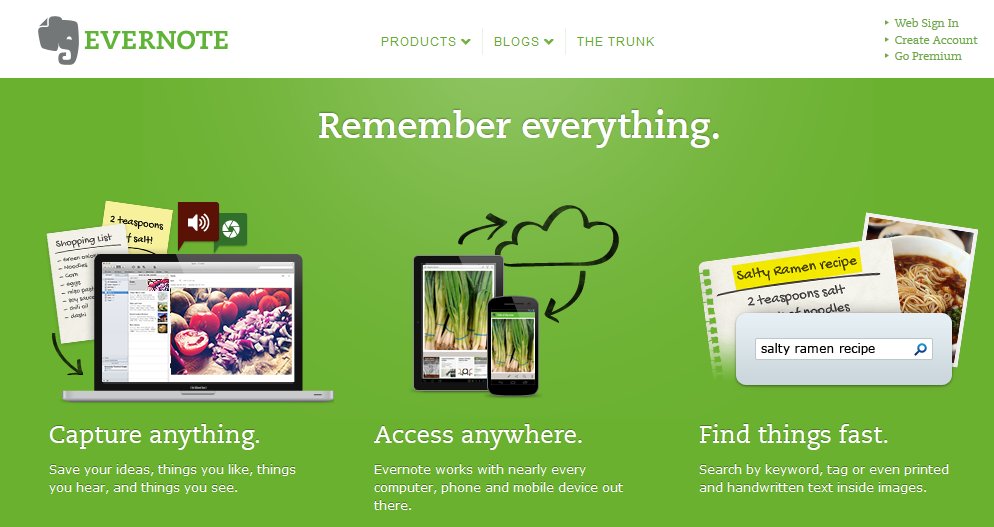 Although I personally believe adding a few words more for better clarity would have worked better for Evernote, this is still a good one.
Trainer and Sales Consultant, Jill Konrath, on the other hand doesn't restrict value proposition to just one sentence and instead provide examples that continue for 2-3 lines.
The value proposition by Buffer is a perfect example: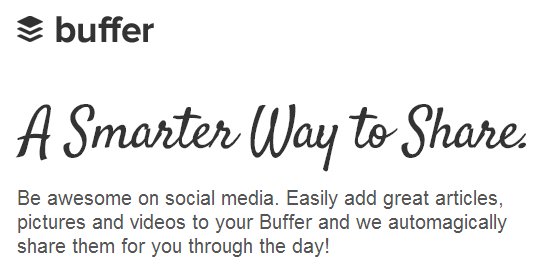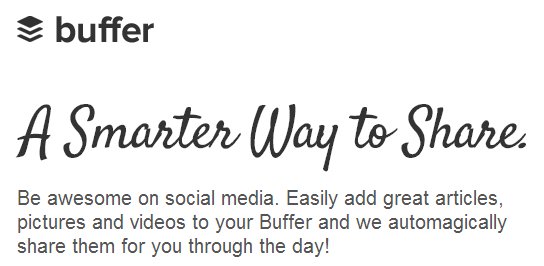 Highlight the Quantified Value, If Possible
The one thing where both Konrath and Marketing Experiments agree for an effective value proposition is the need to emphasize a tangible metric which shows quantified value to customers.
So if you can talk about your distinguished feature in terms of increased revenues, improved operational efficiency, higher market share, reduced costs, or anything along those lines, you are gold! Quantified value reduces ambiguity and increases the credibility and impact of your USP at once.
Draw a Comparison
If your product or service is an alternative to some product or service, you can even highlight a direct comparison in your value proposition. I absolutely love how Kissmetrics does it: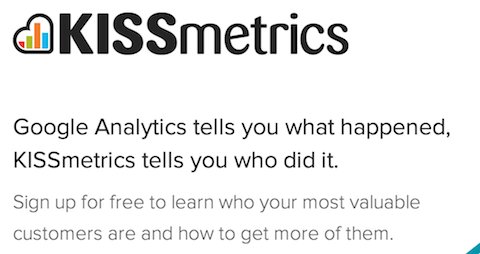 But be sure that your prospects are well aware what you are talking about. In the above example, almost all Kissmetrics readers know about Google Analytics and have most probably even used it at some point.
Add Supporting Elements
Adding other elements on the page that support your USP is even better. You can check out how Rapportive uses a supportive image on their homepage: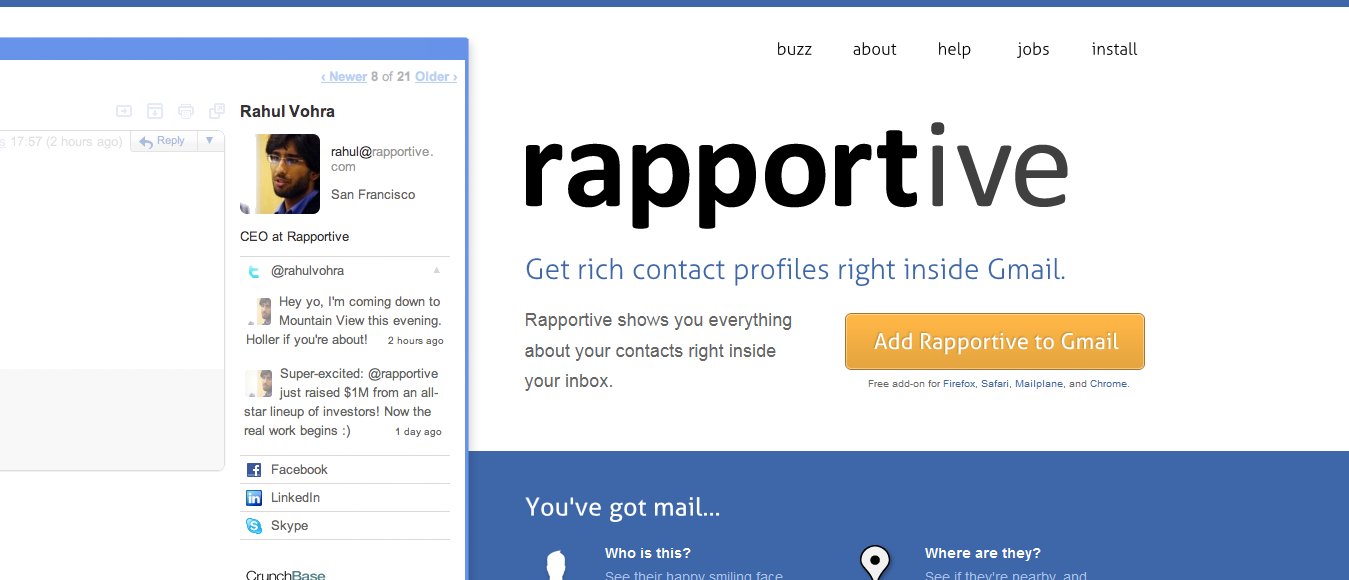 You may even include some bullet points to build upon your USP, like Followerwonk did: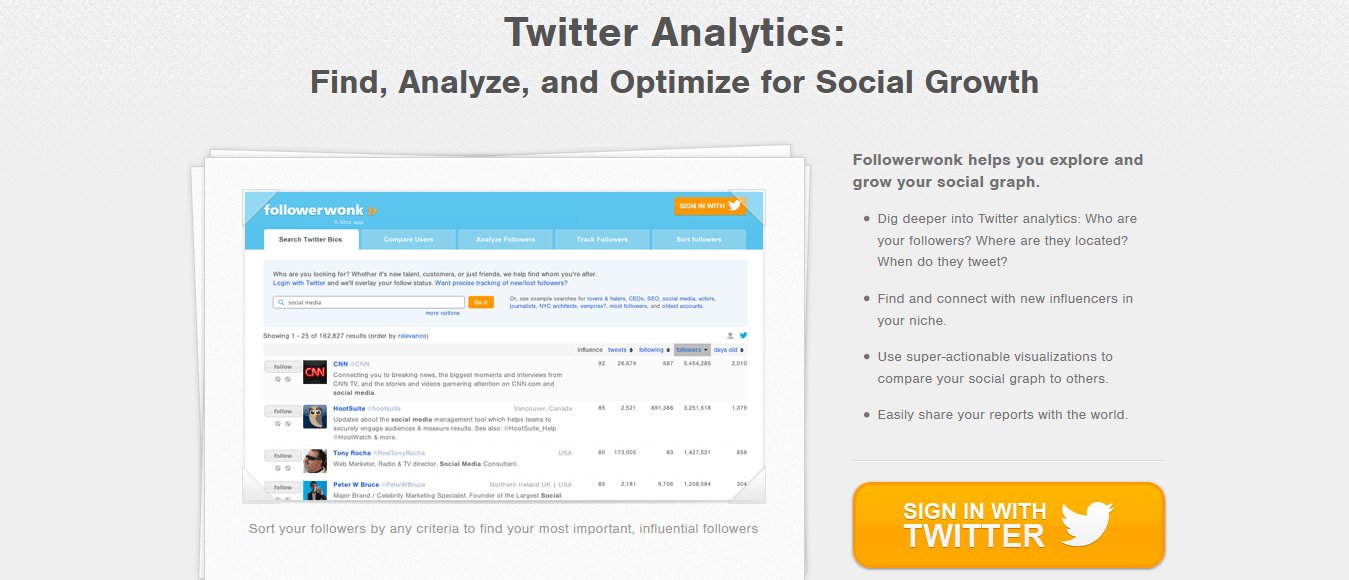 Key Takeaways to Write Effective Value Propositions
Be Specific for Better Clarity and Impact. A USP that says, "Get better at dating" is not okay. "Quick background check software for your first date" is intriguing.
Your Prospects Should Understand within 5 Seconds What Your USP is. If they have to read more text to understand the value of your offer or company, you are doing it wrong.
Communicate Concrete Results. Talk about percentages and something that provides direct value to your customers.
Say How You Are Better Than Your Competitors. What gives you an edge over others? An important distinctive feature or a unique value-added service, whatever it is, let it make way for your conversions. 
Avoid Superlatives and Unnecessary Hype. With everyone saying things like, "we are the best printer ink provider in the USA" and "we are the #1 Jeweler in Switzerland," customers have become good at tuning out such self-exaggerated claims. It is okay to go with such superlatives if you provide solid proof and data to back up your claims.
Otherwise, I would suggest that you say something believable instead. Like, "the half-an-hour home delivery claim or your order is free" claim by Pizza Hut. Remember? (And if you care to notice, this is again the value-added service emphasized here and not really a *core* distinguishing feature)
No Business Jargon, please! No one has the time to decipher complicated words. And it doesn't make you look like an expert, really! Keep it Simple.
Your Product and Company's Value Proposition Should be Different. You can read this insightful article[4] to know more about this.
What Your Value Proposition is NOT?
Your USP is NOT a slogan. For example, LG's "Life's Good" is NOT a value proposition. It doesn't communicate anything about their company at all.
What is this site about? How is it useful for me? Why should I buy from this site and not any other site? Your USP MUST address all of these questions.
This is one example of a weak value proposition: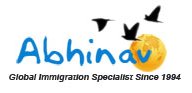 "Global immigration specialist since 1994" is all about the company. It doesn't answer the "what's in it for me?" question for their prospects.
Plus, there is nothing "unique" about the mentioned experience. I can bet a lot many people in the industry can claim even a higher experience in the immigration consulting business. So, this value proposition communicates nothing "unique" about their offer.
Don't forget to AB Test
How your USP is perceived by your buyers can make a huge difference to your conversions. Once you have figured out that primary distinctive feature you want to focus on, request your writer to play with words and come up with 3-4 value propositions for you. You never know what might work. So A/B test them all and settle for the one that performs the best for your conversions. For some awesome tips to test your USPs, you can get your hands on Eric Ries's book, Lean Startup as well.
As a marketer, you need to realize that people are lazy. They will compare the available options for them, but most of them won't get into the nitty-gritty, unless necessary.
For example, when deciding for a web host, most people won't go any further than checking the price and the server space. It is because of this limited attention-span and lack of patience that you need to make sure your prospects do not skip your USP.
Place your USP above the fold, no ifs and buts there. Keep it bold and large font. It should be first thing that people notice on your webpage. And once you have all of this right, you can come back and thank me for the increase in your conversion rate that will directly impact your profit figures.