Customer Engagement Examples – Lessons From Top Brands on How to Do It Right
In today's hyper-connected world, where customers are spoiled for more choices, mastering the art of customer engagement has become indispensable for businesses. By combining behavioral analysis with experimentation, you can unlock a higher level of effectiveness in achieving phenomenal customer engagement. With increased customer loyalty, customer engagement can, in fact, give you an edge over existing competitors.
This blog explores customer engagement examples from leading brands and the strategies they employ for success. We are sure that learning from their stories will inspire you to create winning customer engagement strategies for your brand as well.
So, let's start.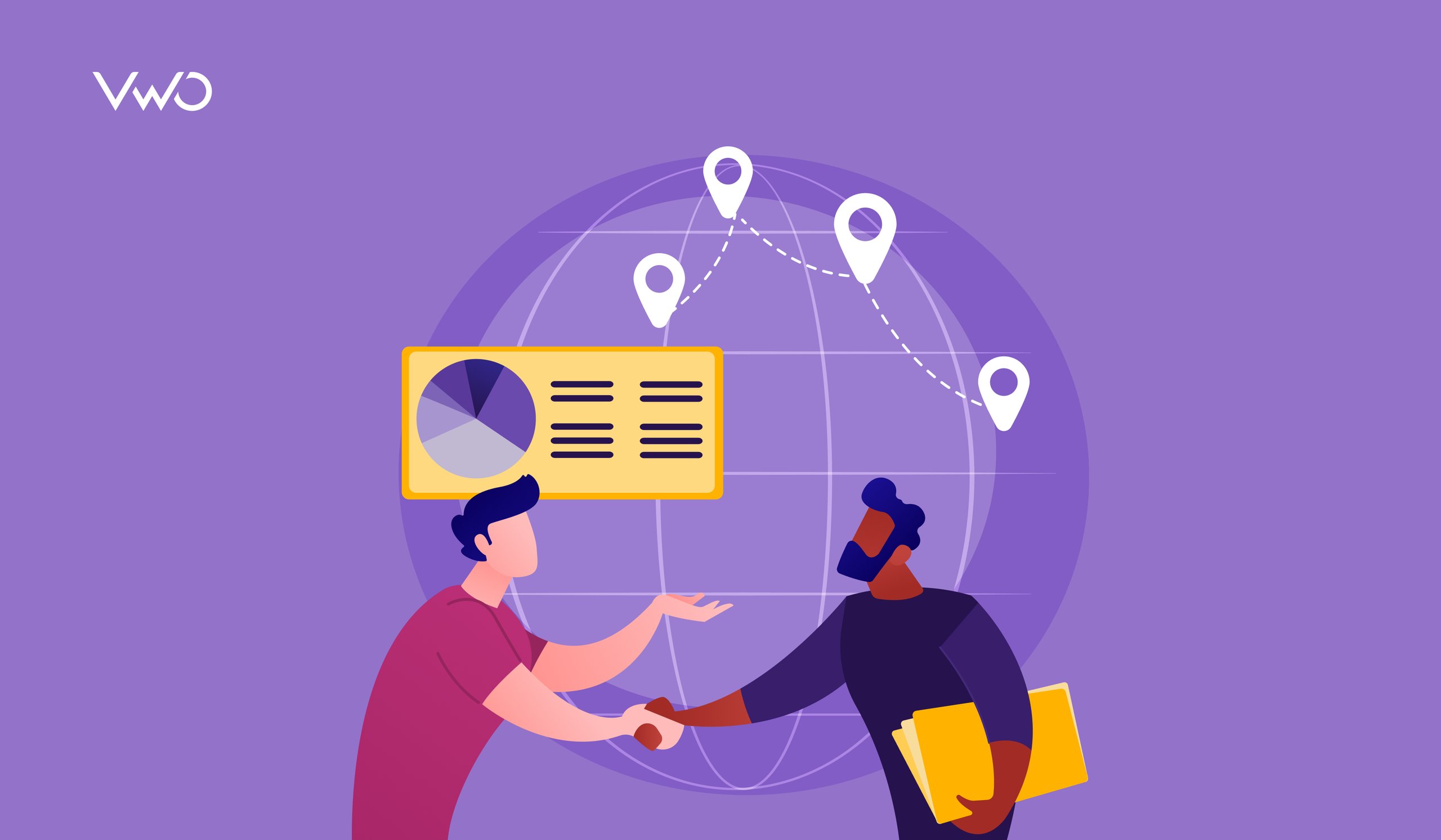 Spotify
Spotify, with customized playlists created for every listener based on their listening preferences, aces customer engagement like no other! From mood-based collections to regional and occasion-based playlists, Spotify's recommendations are a musical marvel. As it replaces your need to curate playlists manually, you can simply sit back and enjoy your favorite songs wherever and whenever.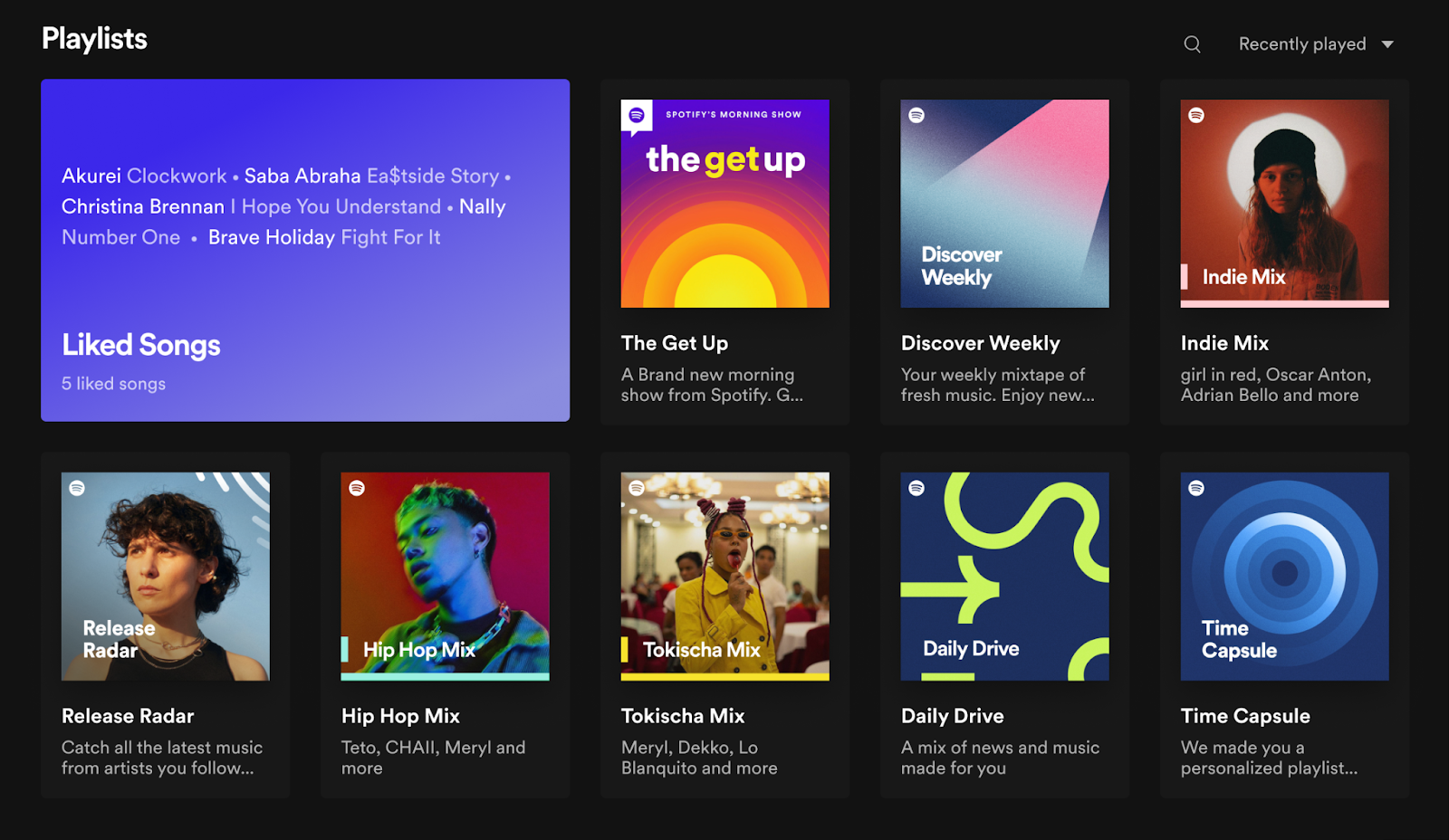 Have you heard about Spotify Wrapped? It is a popular online customer engagement campaign where you can see a roundup of all your most-played and cherished songs from a particular year. It was first launched in 2016 and is still going strong. In fact, it is such a hit with users and this campaign has become a part of Spotify's brand identity.
But it doesn't stop at playlists. Spotify's commitment to user satisfaction extends to its pricing plans as well. They offer a wide range of pricing plans catering to individuals, duos, families, and even students. This inclusive approach ensures Spotify meets the diverse needs of its audience, making it a top choice for those craving personalized listening experiences at flexible pricing.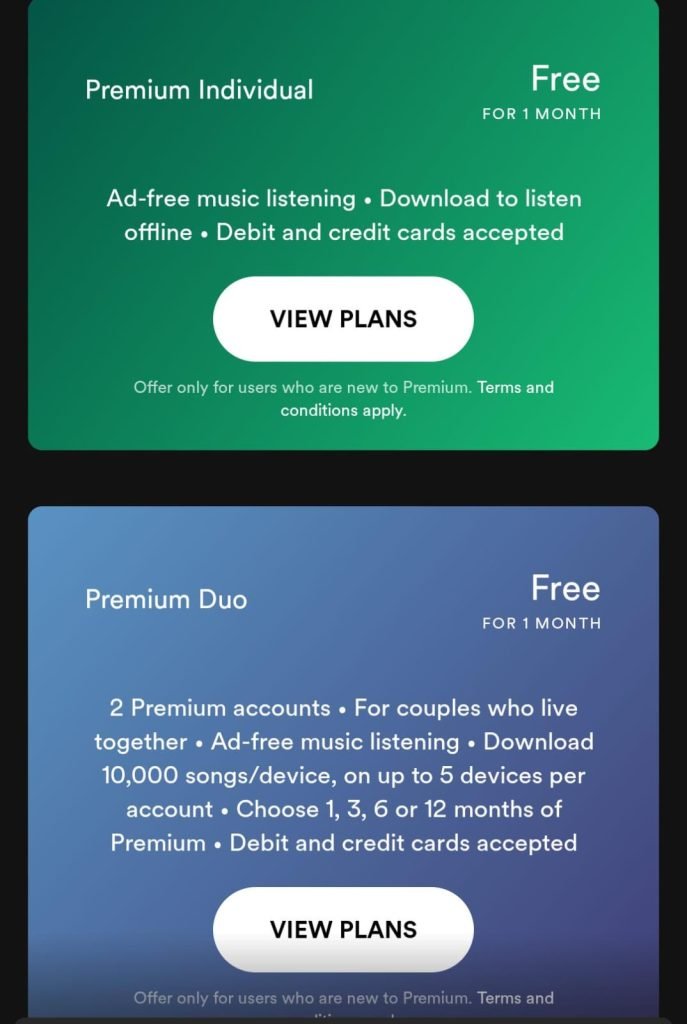 Mailchimp
Mailchimp is one of those B2B companies whose customer engagement marketing strategies are always on point. Since creating an account with Mailchimp, I've received some compelling newsletters from the company. Recently, I received an email revolving around promoting their upcoming virtual conference.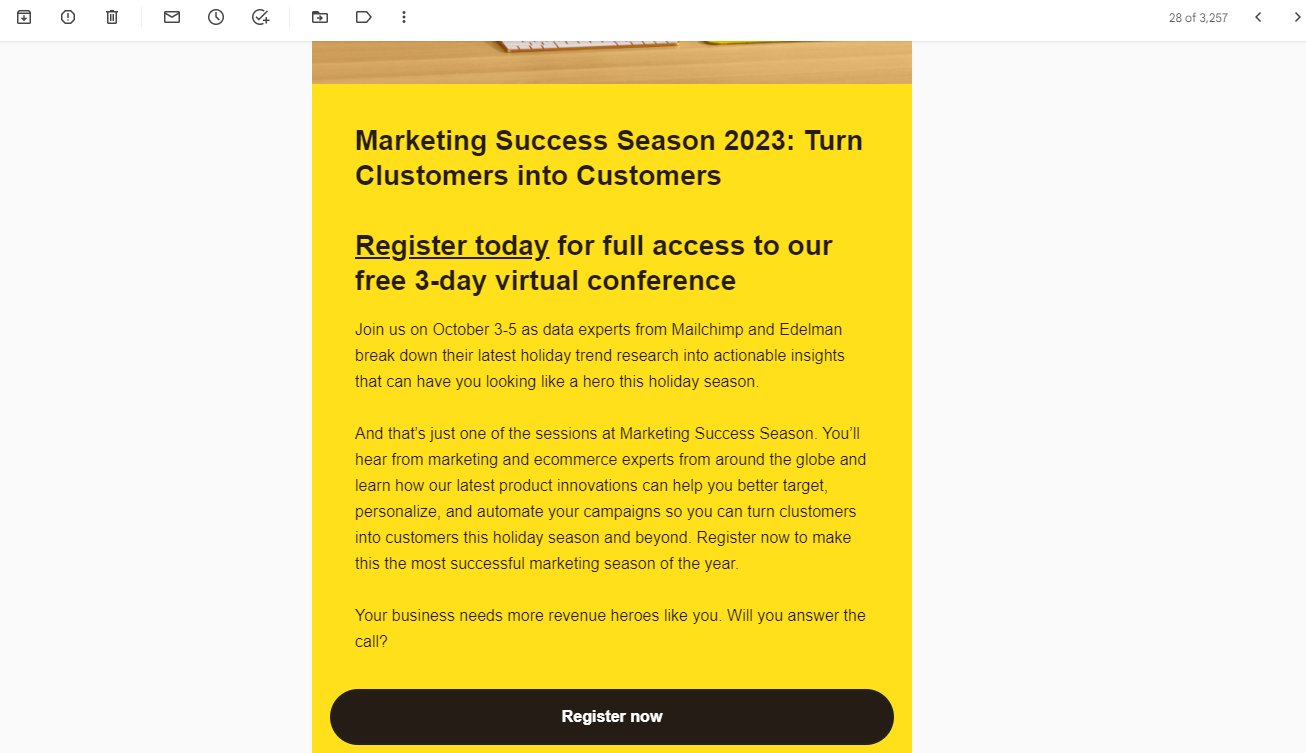 What stood out to me was the detailed information about the conference's savings, giving a clear picture of what attendees can expect. This provides value to their audiences more than promoting their own product.
This strategy may not lead to immediate revenue boosts, but it reinforces Mailchimp's reputation as a valuable resource. It is a good move, as it can contribute to long-term revenue goals by re-engaging users who may have been dormant for a while and enticing them to explore Mailchimp's tools once more.
Sephora
There is no beauty enthusiast who has not heard of Sephora. This French multinational retailer is at the top of its game because it has put customer engagement at the heart of what it's been doing. Its personalization strategy is top-class without a doubt. But what is specifically more commendable is its loyalty program – Beauty Insider.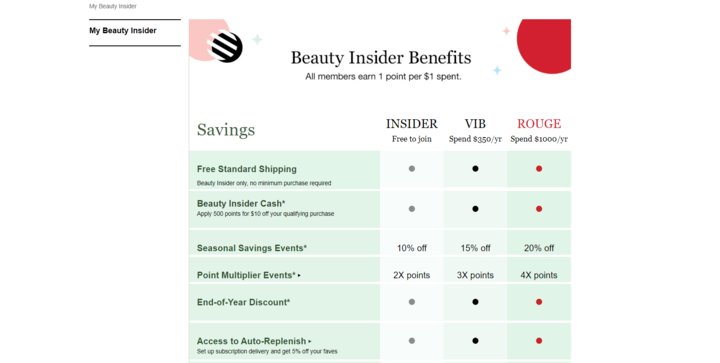 This program operates on a points-based system, where customers earn points with each purchase, which they can later redeem for beauty products, samples, or exclusive experiences. This incentivizes frequent shopping, instilling a sense of accomplishment and satisfaction among customers.
Beauty Insider members enjoy exclusive access to sales, discounts, and promotional events. With this excellent customer engagement example, Sephora shows how to make your existing customers feel valued.
Sephora also extends thoughtful birthday gifts to its members, fostering a sense of appreciation and potentially encouraging purchases around their special day.
Further, Sephora's online platform fosters customer engagement among Beauty Insider members, enabling them to share reviews, ask questions, and participate in beauty forums, solidifying a sense of belonging and loyalty among customers.
Uber
Uber's consistent drive to innovate, adapting and enhancing experiences to align with evolving customer behaviors, positions the company as a leader in the industry. However, recently the issue of trip cancellations and offline driving left many Uber passengers in India dissatisfied.
In response, Uber India promptly launched a customer engagement campaign named 'If you're off the app, then you're off the map'. This was aimed at re-engaging its customers and winning back their trust.
This initiative not only discourages offline trips but also places a strong emphasis on transparency and passengers' safety. By doing so, it reassures the passengers that their well-being is Uber's top priority. This also simplifies the process for passengers to report any instances of offline trips.
Reducing offline trips and trip cancellations directly impacted Uber's revenue. When rides are completed off the app, Uber loses out on commission and fees. By curbing these practices, the company protects its revenue stream and works toward profitability.
Regaining the trust of passengers will likely encourage them to choose Uber for their rides. This customer engagement example is expected to boost revenue and foster enhanced loyalty among its customer base.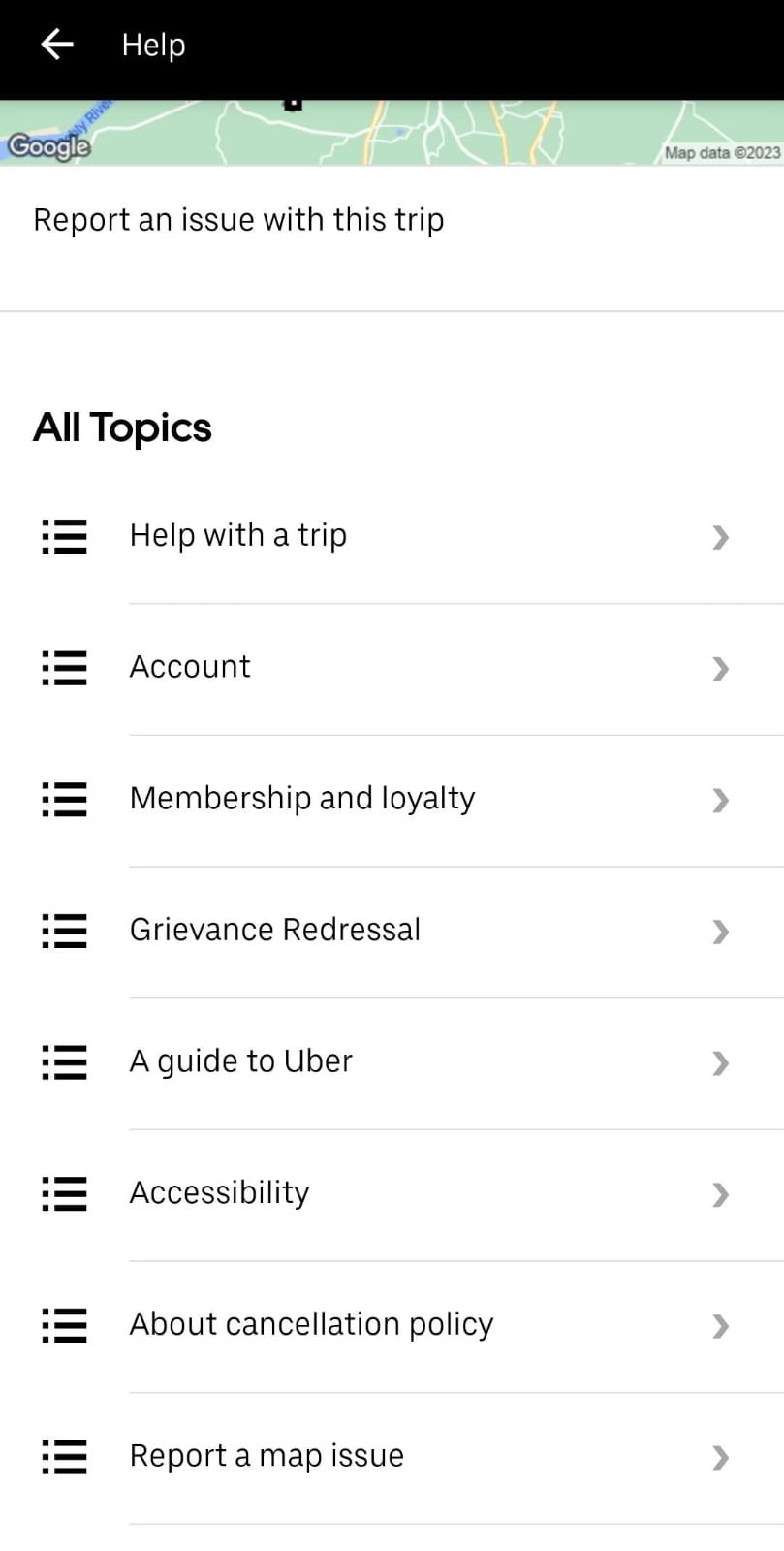 IKEA
In today's world of marketing where companies often go to great lengths to prove why they're the best, IKEA has taken a different approach with its latest customer engagement campaign – Proudly Second Best.
Instead of focusing on their products, they're highlighting the special bond between parents and children. A lot of their customers are parents who shop for cribs, stools, and high chairs.
IKEA highlights the subtle truth that no piece of furniture, even if it's their product, can be as important as a parent. Their products can help improve family lives but can't be a substitute for parent-child bonds.
This furniture brand taps into a universally emotional theme in this campaign, which is poised to significantly increase customer engagement. The campaign positions the brand as one that cares about family dynamics and relationships, leading to a more positive brand perception and increased customer loyalty.
The messaging clearly showcases IKEA's commitment to understanding, valuing its customers, and fostering trust and authenticity. Now, this is an excellent customer engagement example all brands must learn from.
Liked the examples so far? We've got some more for you. Below, you'll find some more case studies showcasing how brands made the best use of visitor behavioral analysis and A/B testing to improve customer engagement on their digital properties.
Bizztravel
Goal
The Bizz Travel Group is a popular name in the Dutch online travel business. They are experts at making their leisure products and selling them on their websites. The company wanted to conduct an A/B test to identify the best way to arrange navigation on their website to improve visitor engagement with the information available and nudge them ahead in their booking process.
Quantitative analysis showed that many visitors used site searches to look for ski villages like Gerlos and Val Thorens.
Some 23% of visitors landed on the homepage, while the majority entered the site at deeper levels. On average, visitors click about 5 times before finding a link to a ski village. This led the team to conclude that almost 75% of visitors never see the homepage of the website.
Test
Based on these observations, the Bizztravel team decided to streamline the website navigation to ensure visitors could easily locate the desired content and engage with it to make selections.
They introduced a revamped page header, designed to make navigating to specific pages effortless from any part of the website. This was expected to reduce the likelihood of them leaving the site due to frustration and cognitive load.
Qualitative tools like heatmaps were used to analyze user behavior, revealing which areas of the website attracted the most attention and guiding the selection of key offerings for the header. Therefore, this is a great example of customer engagement that has made effective use of both quantitative and qualitative analytics.
Changes like including direct links to ski villages, special marketing theme pages, and the top 10 ski village getaways by Bizztravel were made in the variation. It featured a menu that made it easier for visitors to find what they needed without searching through a messy page. Consequently, this was expected to improve customer engagement.
Result
The primary goal of this A/B test was to track visits to the thank you page. As expected, the redesigned navigation showed a 21.34% improvement in the conversion metric.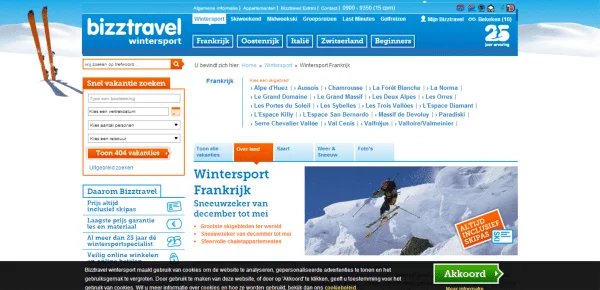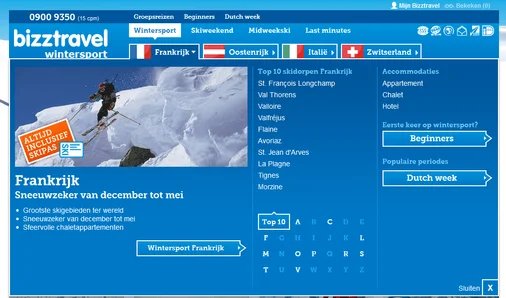 Hyundai
Goal
Technology companies provide us with good examples of customer engagement. Hyundai (Netherlands) aimed to improve conversions from the lead-generation page on its website with the help of Traffic4U, an international online marketing agency.
Hyundai had individual landing pages dedicated to each of its car models, offering visitors the opportunity to request a test drive or download a brochure. While these landing pages primarily receive traffic from paid ads, they also attract some direct and SEO-driven traffic.
To tap into the potential of this incoming traffic, they set some objectives.
Firstly, they aimed to boost the volume of brochure requests and test drive inquiries, optimizing their conversion rates. Secondly, the company sought to increase the click-through rates from the landing pages of each specific car model as the initial step of the customer conversion process.
Lastly, Hyundai intended to gauge user engagement levels, effectively measuring the opposite of the bounce rate. This was to ensure that visitors were actively interacting with the landing pages.
Test
Traffic4U opted to conduct a multivariate test for each individual car page on Hyundai.nl. This was because Hyundai's car-specific landing pages featured several components, including car headlines, visuals, descriptions, testimonials, and more.
A multivariate test could help gain insights into which of these elements influenced a visitor's choice to request a test drive or download a brochure. For example, the hypothesis was that large car images, rather than thumbnail images, would be more effective in capturing users' attention and engaging them on the page.
Similarly, an extra CTA button was expected to better highlight the desired action and nudge visitors toward it. Further, SEO-friendly text was implemented in place of non-SEO text for long-term SEO benefits.
Result
The test results were phenomenal with the click-through rates increasing by 208%! This test is regarded as one of the best customer engagement examples because it won silver in the annual WhichTestWon awards.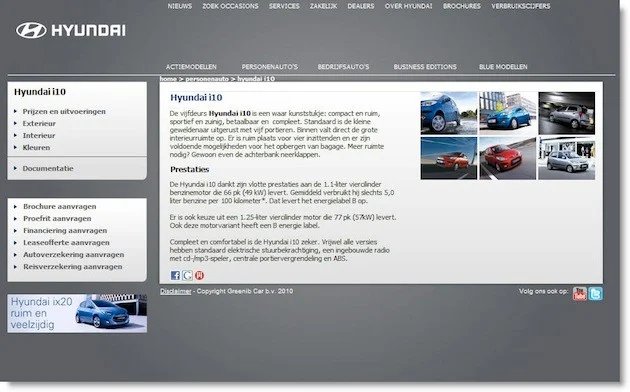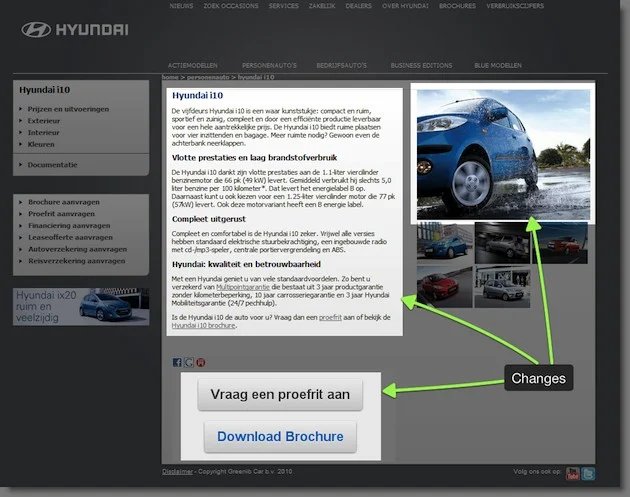 Hubstaff
Goal
Established in 2012, Hubstaff provides software solutions for time tracking and project management and is a big believer in experimentation for customer engagement. So much so that it has up to 5 experiments running on its website at any time.
Previously, Hubstaff's homepage had only small modifications. However, the team wanted to overhaul it completely for better results. Visitors to Hubstaff's homepage were immediately directed toward trial and paid plans. It was crucial for the team to prioritize SEO best practices to attract the right organic traffic.
Test
The homepage revamp aimed to achieve an optimal conversion rate by strategically arranging content and visuals to effectively showcase the key product features.
If this test turned out to be a success, the team would proceed to implement the new design across the rest of the website as a part of their customer engagement strategies.
The team planned to conduct a split URL test and established some key metrics to test its effectiveness – visitor-to-trial conversion, on-page customer engagement, hero form submission (create account), pricing page views, and full-funnel user journey.
Result
After running the test for three months, the variation emerged as a winner with a 49% increase in visitor-to-trial conversion. Although the number of clicks decreased, the sign-up data showed that the new page actually generated more sign-ups, leading to a decrease in the number of clicks.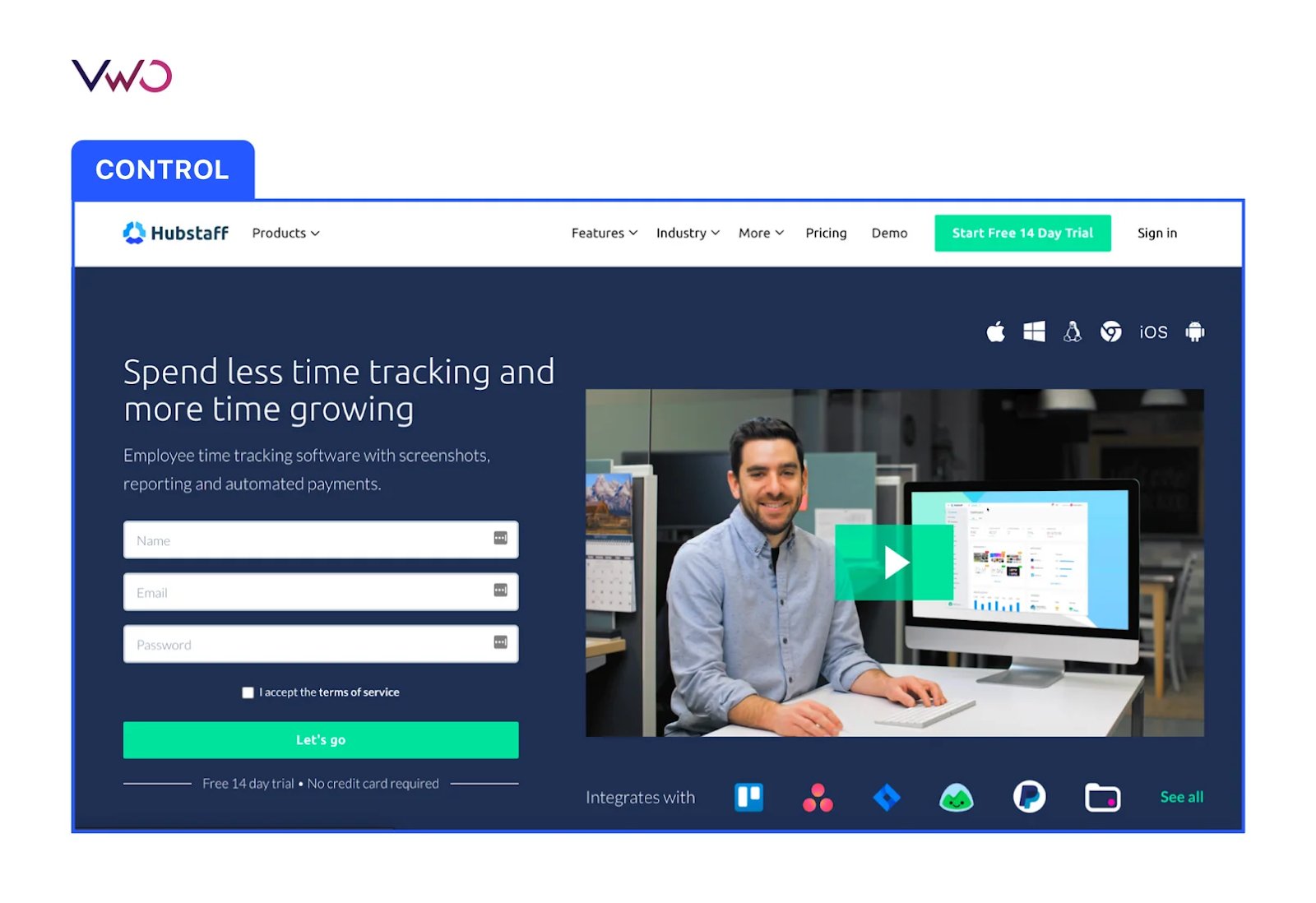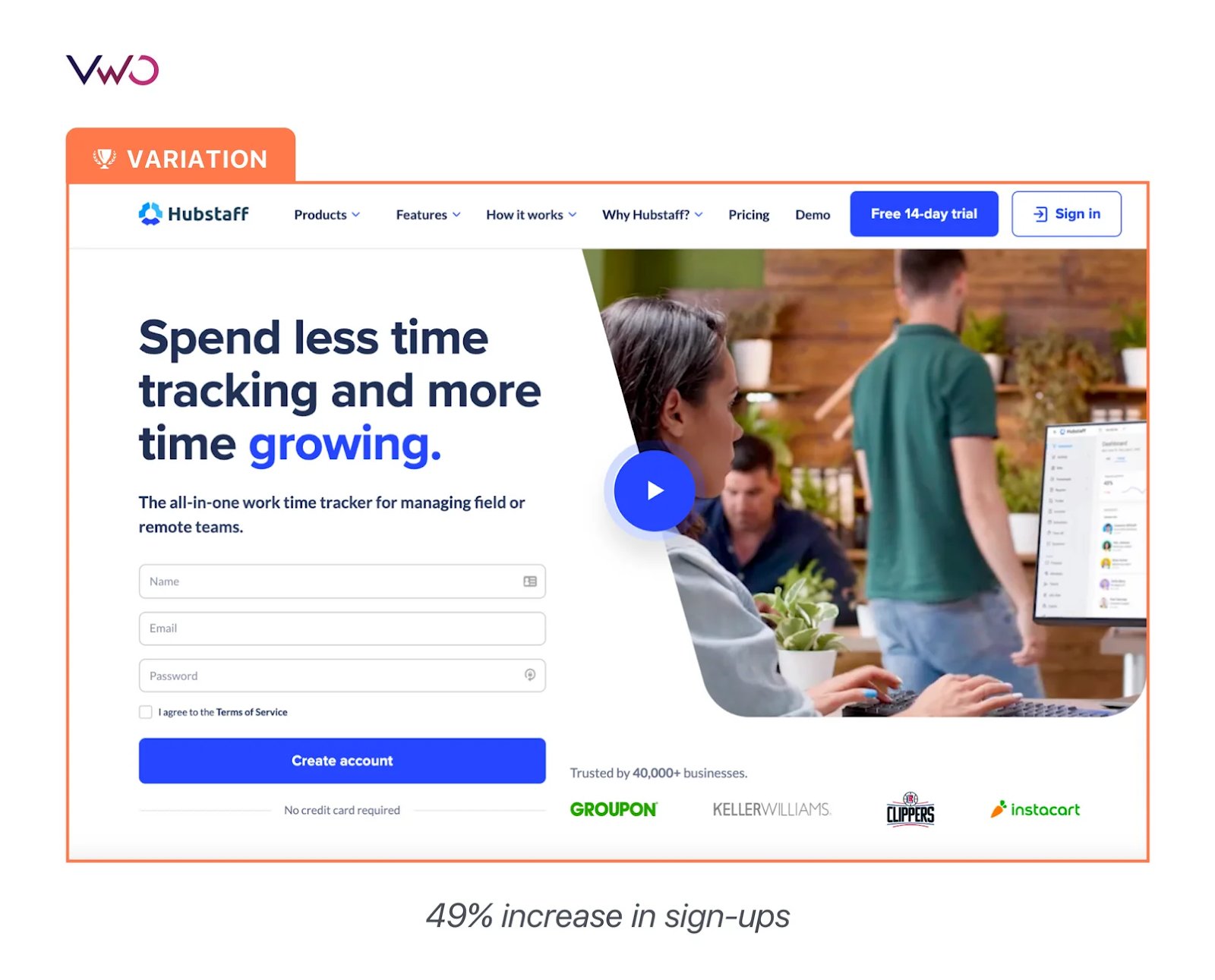 Medienreich
Goal
A German-based company called Medienreich Training specialized in software training and offered its services to participants from the same organization or across different companies. Its objective was to boost conversions, with a primary focus on improving customer engagement with the offerings on its website.
Medienreich presented its training services categorized into three sections – Open training, Individual in-house training, and Individual company training. To improve user engagement with the training they offered, the company decided to run an A/B test as a part of their customer engagement program.
Test
Medienreich's online marketing team decided to swap the three categories with its top-selling courses like Photoshop, AutoCAD, InDesign Excel, PowerPoint, and more.
The team realized that structuring the information in the right sequence is essential for creating the right kind of impact on users. For example, visitors would first like to know the types of courses offered by Medienreich and not the details from the outset.
The homepage should feature content that is valuable and relevant to visitors and should be easy for them to access. Hence, they wanted to avoid cluttering the homepage with information that may seem important to them but not necessarily to potential visitors.
Result
They tracked 'engagement' as the primary metric and ran this test for 20 days. And the variation indeed improved user engagement by an impressive 40.87%. Due to this change, the year-on-year value of the homepage improved by a massive 106.42%.
Details only become important once you have correctly presented the names of available courses first. This is what helped grab the attention of users and engage them, pushing them further down the conversion funnel.
Overall, what we learned from this customer engagement example is that your homepage serves as the gateway to your website, so it must contain details to entice prospects and not turn them away.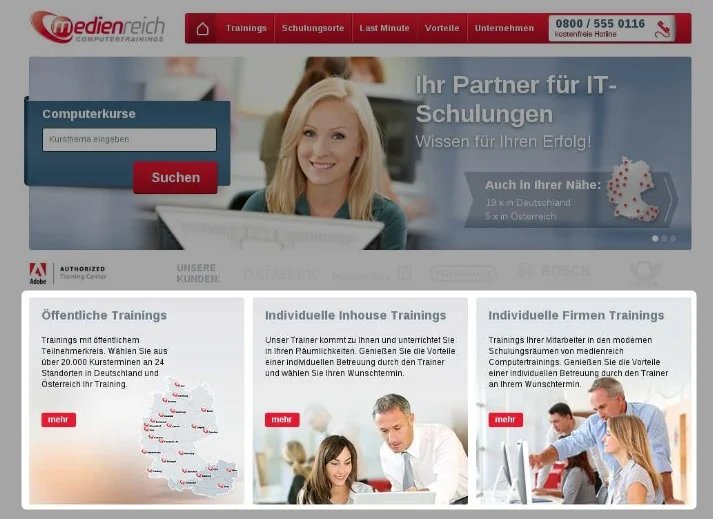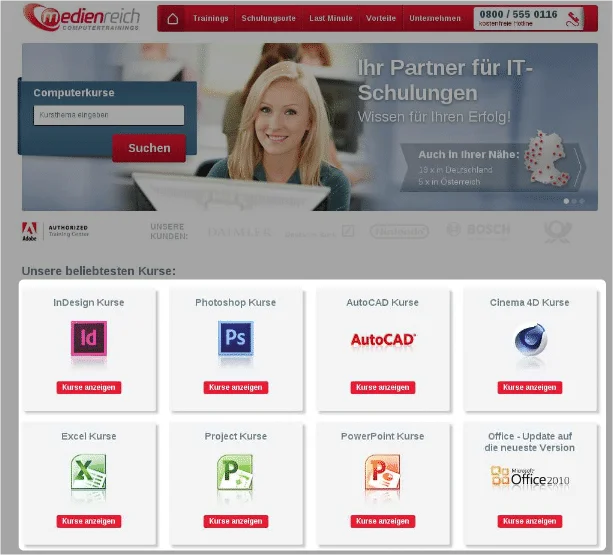 Get inspired to build your customer engagement strategy
Enjoyed reading the customer engagement examples we shared? Enhancing customer engagement should be seamlessly integrated into your digital strategy because if you overlook engaging with your audience, your competitors will seize the opportunity and win them over.
To harness the power of behavioral analytics and experimentation for an enhanced customer engagement strategy, consider taking a free trial of VWO today.
Frequently Asked Questions (FAQs)
Q1. What are some of the best examples of customer engagement?
Some of the top customer engagement examples have been discussed in the blog. From Spotify's personalized content to IKEA's emotional messaging, you will glean valuable insights on achieving customer engagement from these top brands.
We have also discussed some case studies where brands leveraged user experience analytics and testing to improve customer engagement. Please refer above to read them in detail. 
Q2. How do companies use customer engagement to improve their bottom line? 
Companies build customer engagement strategies to retain existing customers and enhance their bottom line in several ways.
Firstly, engaged customers show brand loyalty and tend to make more frequent purchases, leading to increased revenue. This customer loyalty gives you a competitive edge.
Secondly, engaged customers often serve as brand advocates, promoting products through word-of-mouth and other social media channels, reducing marketing costs.
Thirdly, gathering customer feedback through engagement helps companies refine their products and services. Continuous innovations improve customer satisfaction, encourage engagement, and reduce churn.
Lastly, personalizing customer experience based on engagement data boosts cross-selling and upselling opportunities. As you will see in every customer engagement strategy example, when done right, customer engagement leads to increased customer loyalty, higher retention rates, and continuous growth.
Q3. What are some innovative ways to engage customers?
Customer-focused content, gamification, personalization, customer feedback, humanization of brand communication, and customer feedback lead to effective customer engagement strategies. To know about some great customer engagement ideas in detail, read our blog. 
How can I measure the effectiveness of my customer engagement strategies? 
Measuring the effectiveness of customer engagement strategies involves key metrics like customer retention rate, churn rate, net promoter score, and customer satisfaction score. As you have seen in some of the case studies above, the click-through rate is also a reliable customer engagement metric.
Whatever metric you choose to measure customer engagement, make sure it is contributing to your overarching business objectives. That's how customer engagement initiatives will improve your bottom line. Read more on customer engagement metrics and analytics. 
Q4. What are some common customer engagement mistakes to avoid?
What you learn from customer engagement examples are not just best practices, but also the mistakes to avoid.
Some of the common customer engagement mistakes to avoid include neglecting user behavior on your website, getting complacent with delivering a generic customer experience, overloading customers with irrelevant messages, lacking consistency in messaging, and more.
In addition, being unresponsive to user inquiries and failing to come across genuinely concerned toward customers. Being present for them helps you build positive relationships and improve customer satisfaction. 

Deliver great experiences. Grow faster, starting today.