How to go from "Zero to Hero" with Website Revamp
Got a website you're not entirely happy with? Worse still, your customers aren't entirely happy with it either. They're not converting – and they're not really visiting anymore.
Here's the thing, a poorly designed website can kill your conversions, and your whole company. The importance of a website for any business can't and shouldn't be underestimated.
But we get it, undertaking a website revamp can take up a lot of time, effort, and energy.
Well, it doesn't have to if you understand the key stages of a website revamp and stick to a plan. Moreover, once it's done – it's done.
Join us as we take a look at some website revamp best practices so you can take yours from zero to hero in one go.
Signs Your Website Needs a Revamp
Before we get into the stages of a website redesign, let's take a look at the signs which indicate that your website needs a revamp:
Your bounce rate is high – A consistently high bounce rate is one of the prime warning signs that it's time to update things. It usually means that the user experience is poor and that your visitors are not finding the product or service they came on the website for.
You've got technical issues – If your site is taking too long to load, looks horrible on mobile devices, or has any other big technical issues – it is time for a website revamp.
Conversions are down – Let's say that your bounce rate is actually pretty low, but your conversion rate is down too. While there can be many reasons for that (price, missing Call-To-Action, poor copy, etc.), one of those reasons is often poor UX optimization and website navigation.
It's old – If your website has not seen any major updates in years, it's already fallen behind the latest trends and best practices. It's time to give it an overhaul, even if the only thing you need is to bring the outdated website design to the 21st century.
How to Improve Your Website in One Revamp
Before you begin putting ideas into action, it's a good idea to take a closer look at your existing data to help you take the next step.
1) Assessing a Revamp: Dos and Don'ts
The good news at this point is that you don't have to overhaul everything on your website (phew!).
In fact, there's a very good chance that there are a number of things that are already working rather well, and which can either be left untouched or just tweaked a little.
However, this is the time to concentrate on things that need to be changed. It's a good idea to create a list and make a note of what's working and what isn't. To help you figure this out, a good place to start is tools like Google Analytics and dynamic heatmaps.
Google Analytics – This powerful, free tool gives you insights into which pages perform better than others, which ones have higher bounce rates, and which ones lead to more conversions. Aside from that, GA can give you an in-depth insight into who your target audience really is and how are they finding you online.
Heatmaps – Heatmap tools are here to give you answers that GA can't. While GA can tell you where the visitor has come from and how long they stayed on a particular page – it can't tell you what they were (and weren't) looking at and how they behaved – but heatmap tools can.
Review your target audience
Target audiences don't always stay the same. For website revamp best practices, reengage with yours so that you know who you're aiming your website at.
Go back to the drawing board and create new buyer personas that firmly outline what your target audience looks like today. Knowing what they like/dislike will allow you to redesign your website in a way that will have a higher chance of striking a chord with them and get them engaged.
Perform a content audit
If your business model depends on monetizing your organic traffic, this is a perfect time to perform a content audit. This will give you insights into your best performing posts so that you can decide which type of content to focus on, and which type of content to either drop altogether or at the very least, modify.
A content audit will also highlight your content gaps, which is especially important if you are putting (or plan to put) a lot of effort into content marketing.
Perform an SEO audit
Last but not least, it's important that you conduct an in-depth SEO audit. Since you plan to do a big website redesign, it is only logical that you want to end up with an SEO optimized website.
2) Create Your Website Revamp Checklist
Armed with the data and knowledge gathered from your research, it's now time to put together a website revamp checklist. This is a to-do list based on your analysis from the previous steps.

Of course, this will differ from case to case That being said, we will cover things that usually end on this to-do list.

To do #1: Overhaul your content marketing strategy
Content continues to be important for the success of your website, but it could well be that a poorly planned and executed content marketing strategy was the reason your bounce rate was high in the first place.
Take another look at your target audience and use the information you've gathered to create more content that hits the spot with them. You can use tools like BuzzSumo[1], Quora[2], and Answer the Public[3] to help you understand what type of content you should be producing more often.
Then, put together a stronger content marketing strategy going forward so that you start to pump out regular content that boosts your conversions.
To do #2: Pick the right host
Revamping your website into something you can be proud of is a great feeling. However, one technical difficulty is enough to ruin the user experience. Review if part of your current issues is related to your hosting provider.
If that is indeed the case, just switch your hosting – there are plenty of affordable web hosting[4] providers you can choose from.
To do #3: Focus on brand consistency
A key element of your website revamp strategy must be brand consistency. If you lose this, you will lose out because customers look for brands they recognize and can connect to.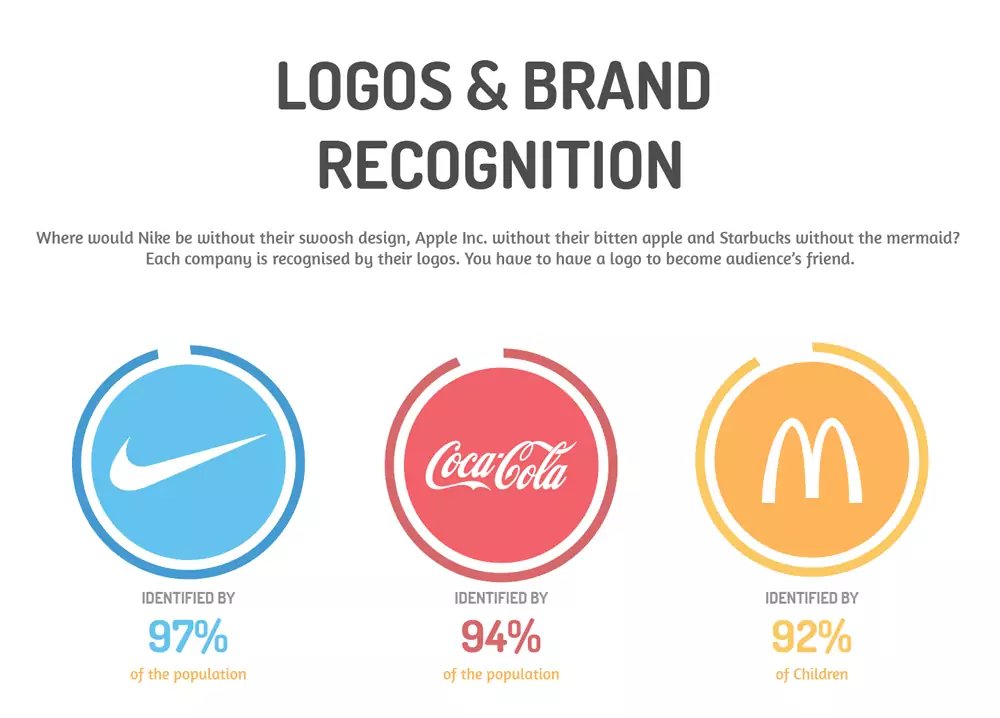 Therefore, it is important that your fonts, typography, logos, color schemes, and images are consistent across all your pages, and that they stay consistent beyond your website too – from email and social media to business cards and brochures.

It's important to remember that your branding doesn't have to be loud and eye-catching. It can be simpler and understated – as long as it matches your brand personality.
Developing a strong brand identity[5] can only help you to build a better relationship with your target audience.
To do #4: Optimize for Search Engine Optimization (SEO)
You have probably already read countless articles about the importance of SEO, so we are not going to drill you with that. You know it is important and should be a part of your website revamp strategy.
To do #5: Improve the user experience
One of the most common reasons why a website performs poorly and needs a revamp is that the user experience is awful – be it because the website is too colorful, too cluttered, too difficult to navigate, takes ages to load, features broken elements, and so on.
Don't fall into the temptation of cramming every single inch of your website with copy, images, and content. Instead:
exploit whitespaces in order to make the prospect feel more relaxed and at ease
take the time to organize your pages so that it's easy for your customers to get from A to B easily
use gathered data to optimize your CTAs (for example, heat maps can tell you if people are getting distracted by other elements on your page when they should be focusing solely on your CTA)
Be it your blog, featured pages, or landing pages, make sure you apply web design principles that work[6].

3) Execute the Website Revamp Strategy
It is time to get to work. Do what you know you can, outsource what you can't – don't half-ass things just to save a few bucks – you will just end up needing another revamp a year later.
You could begin with a soft launch and gather some feedback first. That way, you won't waste unnecessary time on a total website revamp that hasn't quite worked.
Make sure to test, test, and test. This includes testing your site speed using Google PageSpeed Insights, the navigation of your website, and its mobile readiness. Test on different screens to see how things work and function, and cover all the bases.
Ask friends and colleagues to test the website too. It is always a good idea to have some fresh eyes that were not a part of the revamp process.
Website Revamp Examples
Before we go, let's take a peek at a few websites revamp examples to showcase visually what you need to aim for.
Here's Rev's before website:
Website Revamp Example #1- Rev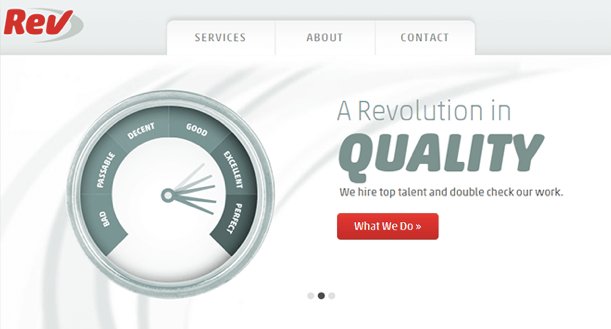 And here's the new look:

The before website looked dated with its retro graphics, while the latest version looks modern, crisp, and clean. The font is much improved and bang-up-to-date with audience expectations. They introduced simple animations that give more dynamic to the page, but are low-key enough so as not to distract from the CTAs.
Website Revamp Example #2 – ATW
Here is ATW's before website: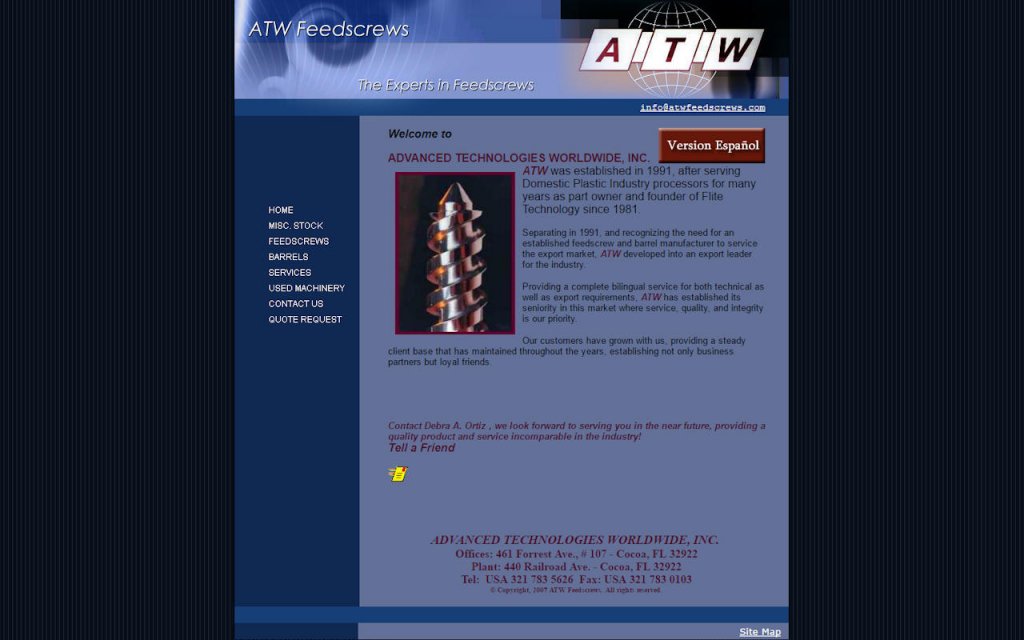 And this is their after version: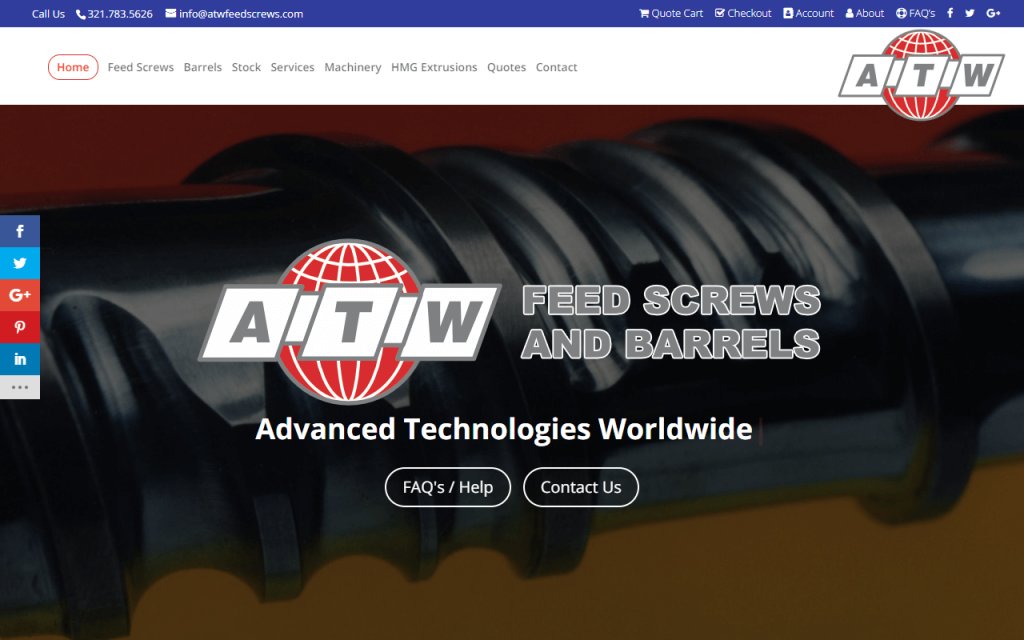 The above is a good example of a simple revamp which aim was to replace an outdated look with its modern counterparts. Just by looking at these screenshots, you can see that this now looks like a legitimate business website and not somebody's blog from 1999.
Conclusion
The next step is to solidify your own website revamp strategy using the advice in this article and get to work. A website revamp doesn't have to be super time-consuming. If you can get the right team on board, you'll soon be well on your way.

Once it's done, you'll have a fresh and clean website that pulls leads in, instead of turning them away. Then, it's just a matter of consulting your analytics for polishing tweaks that will ensure you keep moving in the right direction.