What is a microsite?
A microsite is a small website created to promote specific business goals, like selling a product, generating leads, event registration, etc. It's a separate digital entity that uses a subdomain or different domain name but links back to the main website.
During campaigns like a new product/event launch or entering new territories, it becomes difficult for a brand to track movement KPIs on the main website. Also, it is a tedious process for teams working on these campaigns, as they depend on the content management system (CMS) team that manages the main website. Thus, the microsite reduces the dependency and simplifies the backend handling of new campaigns.
The difference between a microsite and a website
A microsite is a smaller version of a website with one to multiple web pages, but it always has lesser web pages than the main website. Let's delve into the differences between a microsite and a website.
| | | |
| --- | --- | --- |
| Evaluation Parameter | Microsite | Website |
| Purpose | Created for a specific campaign, like awareness about an event or new product launch. | The website is the hub of all the information related to a brand and has content, blogs, and multiple pages on the offered product. It is not built to achieve the goals of an individual campaign. |
| Duration | A brand shelves a microsite after the end of a campaign. The URLs of a microsite are redirected to the main website. | A website is live as long as a company is running. Depending upon the business decisions, it is often migrated and merged with other domains. |
| Target audience | Many times, a brand creates a microsite for a segment of the customer base. For example, creating a microsite only for loyal customers. | A website that targets a broad customer base. |
Examples of a microsite
Many notable brands have created microsites to achieve specific business objectives. Here are three such microsite examples.
Google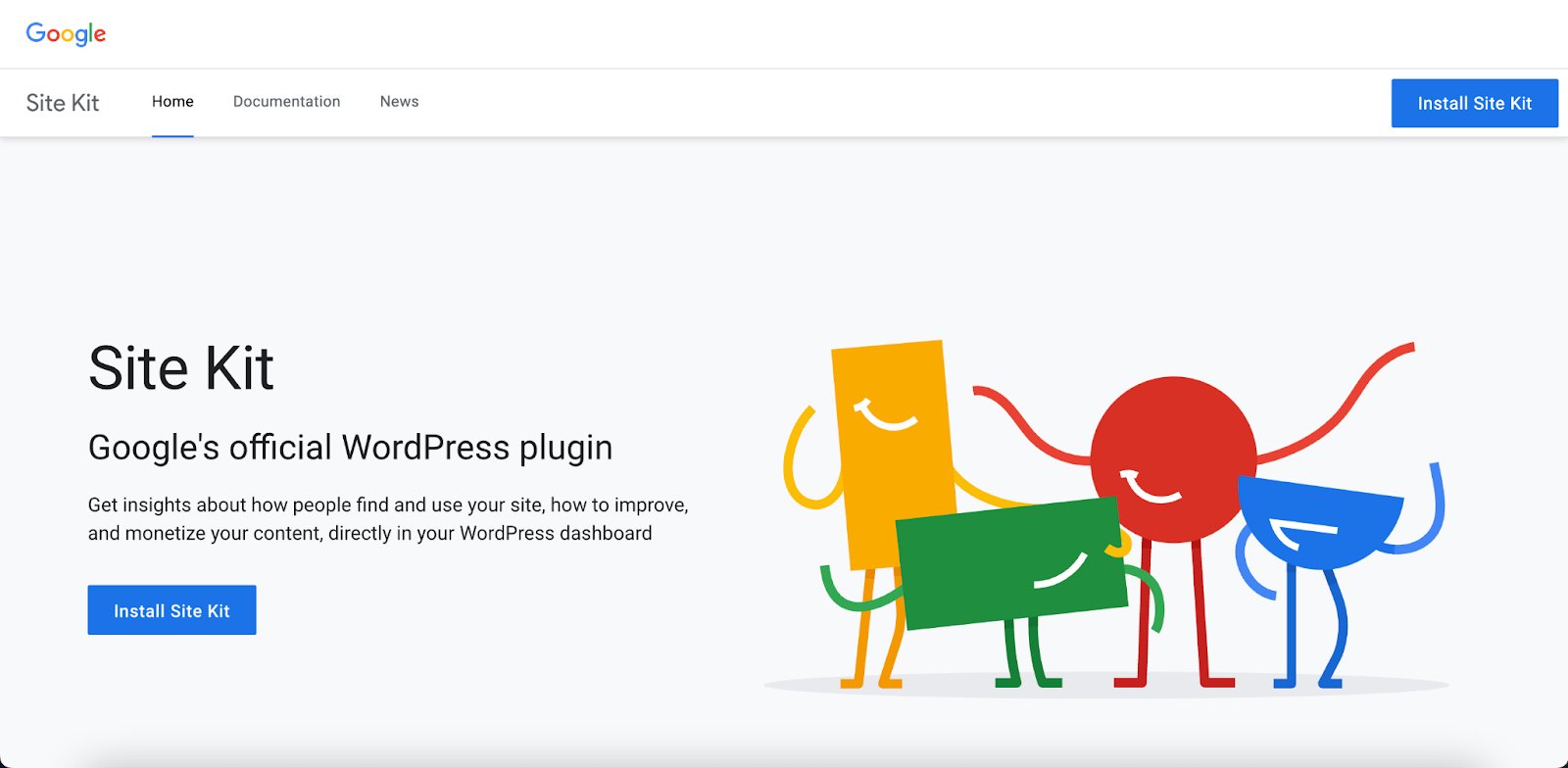 Google created this microsite to promote the Site Kit plugin for WordPress users. The plugin integrates google tools like Search Console, Analytics, Adsense, and Pagespeed Insight with the WordPress website from a single dashboard.
The microsite has all the information related to the plugin with a CTA to install it. The plugin gives a hassle-free experience for new WordPress website owners, and the microsite is created so that Google can promote it individually.
Walmart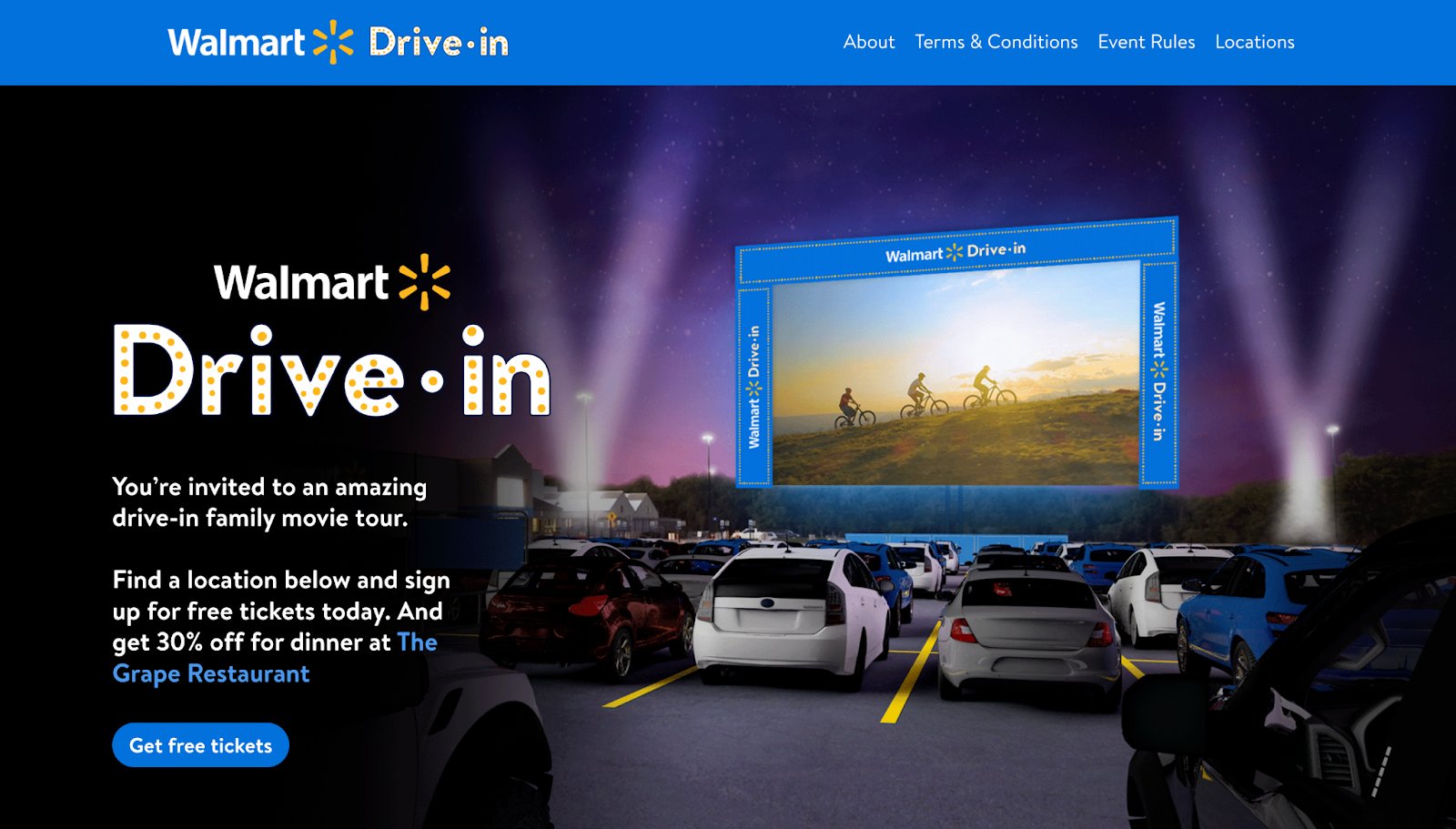 Walmart is a retail giant whose main website is always packed with products and the latest offerings. The company launched this microsite to promote its Walmart drive-in family movie tour because a section on this big event will get little attention, and it will have to compete with the product and offering sections, which negatively impacts the event conversion rate.
The microsite gives details about the tour, and all the CTAs lead to the booking of tickets for the tour. The FAQs section, tour location locator widget, and information about played movies make sure that a visitor gets complete information about the tour.
Walmart created this microsite to handle event registration from a dedicated point of contact and improve the conversion rate.
LinkedIn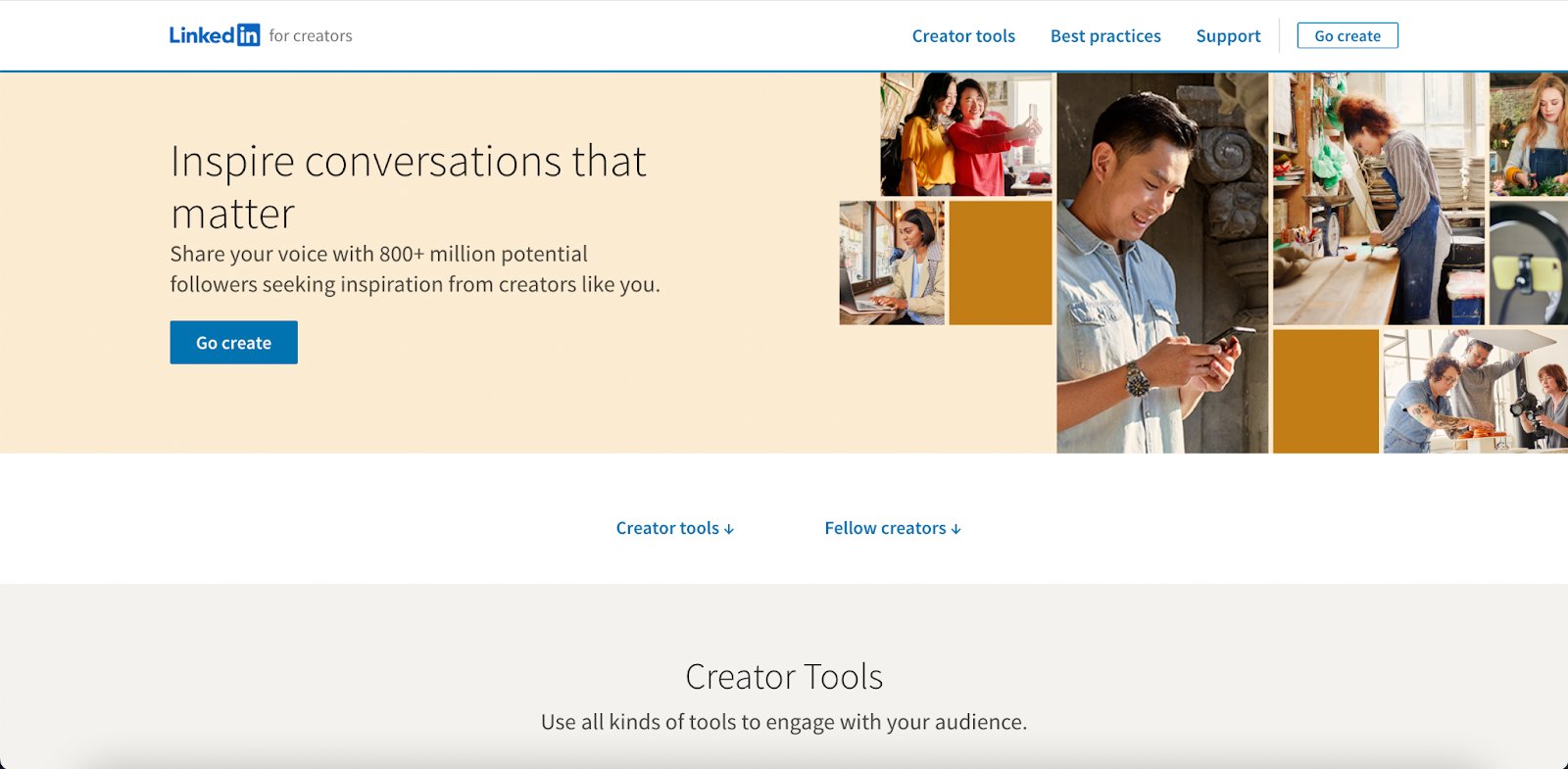 LinkedIn created the microsite to teach creators the best practices for LinkedIn posts and guide them to make the most out of the platform. Also, the microsite attracts new users to become creators on LinkedIn. The CTAs on the microsite suggest that the campaign objective for the microsite is to engage more creators and encourage them to publish content on LinkedIn.
Benefits of a microsite
A microsite is a time-tested marketing tool to achieve business goals. Here are the benefits that are associated with microsite creation.
Microsite declutters the user experience and focuses on fulfilling a specific objective. As there is information related to only a specific topic, more visitors perform the desired action.
A campaign with short life suffers when it's promoted via the main website. Microsites allow it to stand apart from the rest of the initiatives. This leads to better conversion and user engagement.
Popular microsites hosted on subdomains get backlinks, which helps the company in terms of SEO.
Often a company can't widen the content related to a specific topic on a single webpage of the main website. Microsites allow showcasing of detailed information, which positions the brand as a subject matter expert.
Running a microsite is time efficient as a small team can work on it. This reduces dependency.
Disadvantages of a microsite
Microsite is not foolproof, and there are associated flaws with them. Here are some disadvantages of microsites.
There is a huge cost associated with microsite creation. You have to build it from scratch and involve marketers, designers, and SEO professionals.
Microsites are obsolete once the campaigns are over. Sometimes due to faulty campaign execution, the microsite goes underutilized.
Building and deploying a microsite takes more time than a landing page.
Similar content on the microsite and main website can lead to search engine penalties, as duplicate content is bad for SEO.