Replacing Image With Video on Landing Page Increases Conversions by 12.62%
Smriti Chopra
Inspired by old-school marketing and contemporary products, Smriti is often found engrossed in classic fiction when she's not busy managing product marketing for VWO.
Company
Growyourowngroceries.com is a website that focuses on how individuals can grow organic food in a sustainable way. Marjory Wildcraft, the lady behind this initiative, created a set of DVDs that teaches people the art of growing healthy food in their own backyard.
The Test
While aiming at increasing the customer base for her product, Marjory experimented with various advertising campaigns for reaching out to her target audience. Unfortunately, none of these campaigns brought fruitful results for the website. So she decided to focus on getting more visitors organically and improving conversions on the landing page. The idea was to use the existing traffic on the landing page more effectively and thus increase conversions.
The original landing page consisted of a sales pitch that talked about the offering in a personalised manner and included a brief description about Marjory along with her picture. A test was conducted to replace Marjory's image with her featured video and see if the change had any impact on conversions. She tested her idea with an A/B test using VWO and was delighted to see that the tool was extremely simple to implement.
Here's what the 'about me' section looked like in the control page: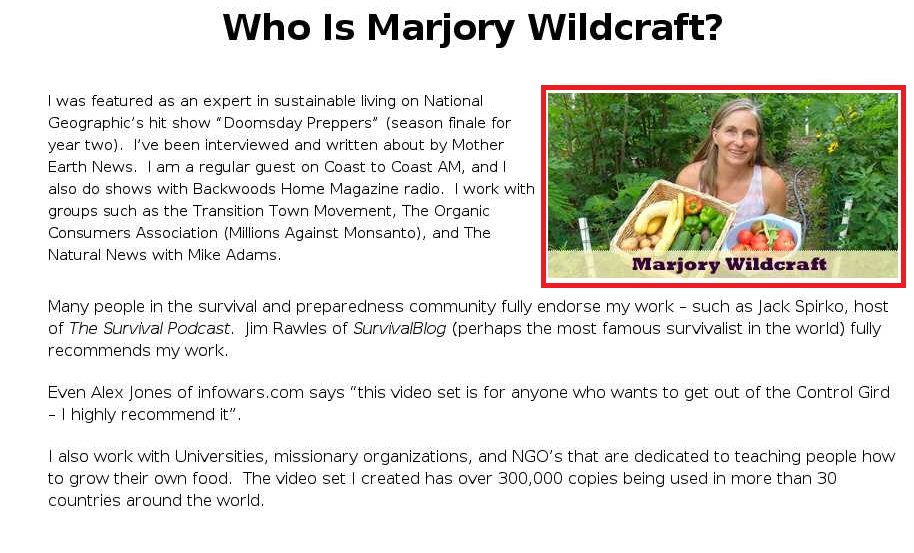 Here's what the variation looked like: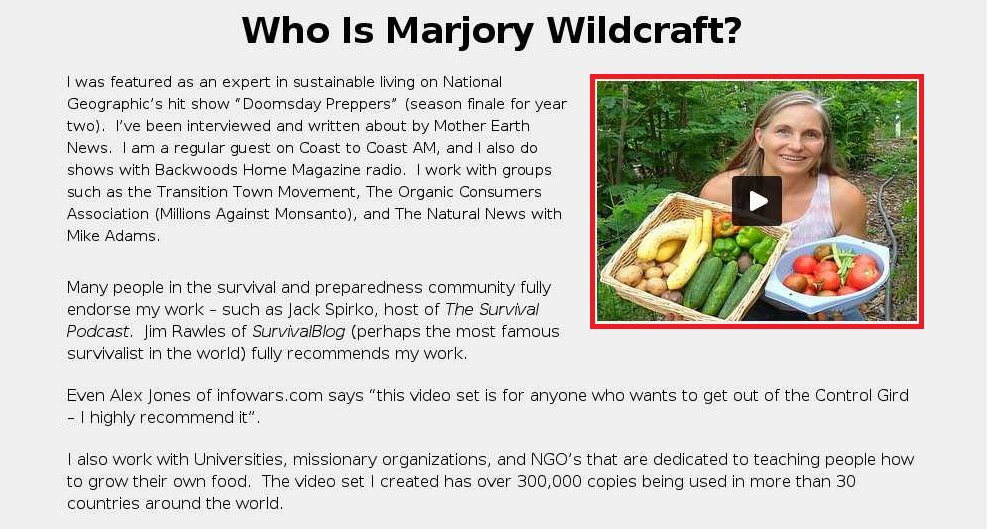 Result
The landing page with video outperformed the image version with a 12.62% increase in clicks on the 'Add to Cart' button.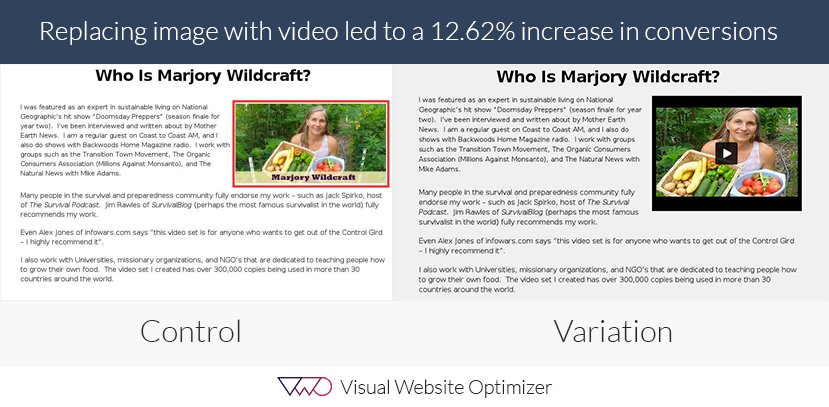 Why it worked?
Using a video on the landing page not only offers a more detailed description of your product, it also helps engages visitors for a greater period of time, allowing your brand message to sink in well. In this case, including the video featuring Marjory helped in building trust in the brand. The video showcasing Marjory's interview with a local news channel acted as social proof. Getting covered by a local news channel helped in establishing Marjory's authority in the industry and hence a greater level of trust for her products led to increase in conversions.
On a more generic front, while comparing a video vs image on a landing page, one must be careful with the intent and possible impact of both. For example, there are cases wherein landing page image has outperformed video to yield greater conversions. Hence, it becomes important to test the impact of a landing page element in order to accurately judge what works better.
Your Turn
If you have any views or questions, do share them with us at marketing@vwo.com