How Agencies Should Approach Conversion Optimization for eCommerce | An Interview with AWA Digital
Going ahead with our interview series, this time we are in conversation with Johann Van Tonder from AWA Digital.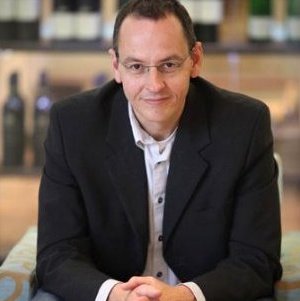 Johann, is the COO at AWA Digital, a leading international Conversion Optimization (CRO) agency, specializing in eCommerce.
He is also the coauthor of the book E-commerce Optimization, out in January 2017. He speaks about how they practice conversion optimization for different verticals of their eCommerce clients.
After reading this post, agencies will learn the nuances of CRO when applied to different eCommerce verticals such as Fashion, Homeware, and Consumer Electronics. They'll learn CRO strategies that will help them make a stronger case for adopting CRO for their prospective eCommerce clients.
Introduction
1) How important do you think Conversion Optimization (CRO) is for eCommerce enterprises? Why?
CRO is one of the best growth strategies available to eCommerce firms. Turnover is not something you influence directly. It is the outcome of activities performed in other areas. The rate at which people buy from you and how much they spend when they buy, are within your control. In turn, these will increase the revenue and ultimately profit. This is what CRO is about.
On average, for every £92 spent on getting traffic to UK websites, only £1 is spent on improving the conversion rate. If you improve the ability of your site to generate money, your acquisition dollars stretch further as more of the visitors are converted to buyers.
2) Is there a difference in your approach to CRO for different eCommerce verticals? If yes, how?
Not really. We always follow an evidence-led approach informed by research, data analysis, and testing. That said, our implementation will not be the same on two projects as we are guided by the opportunities specific to that particular website.
As long as you follow the scientific method, which we outline in our book E-commerce Optimization, the same approach can generally be applied across different verticals. Broadly speaking, it's a system of generating and prioritizing relevant ideas, and a mechanism by which to test those ideas.
3) Which are the major eCommerce verticals that you have worked with?
We have extensive experience in the fashion retail industry, having worked with top clothing and footwear brands from different countries. Furniture and homeware are two other categories we are well-known for.
Other big verticals for us include consumer electronics, flowers, gardening, gifting, health products, and outdoor travel gear. Our entire portfolio ranges from bathroom fittings to wearable technology.
Conversion Optimization for Different eCommerce Verticals
4) Do your CRO goals (micro and macro) differ for Fashion, Homeware and Consumer electronics based eCommerce businesses?
Our philosophy is to optimize for revenue, so in almost all cases, the primary metric is Revenue Per Visitor (RPV). If it's an eCommerce business, Conversion Rate simply doesn't give you the complete picture.
Secondary metrics, aligned with micro goals, vary widely. These are typically determined by the context of the experiment, rather than the vertical. For example, on a product detail page (PDP), you might want to track clicks on "add to basket" and engagement with product images. It helps to interpret the outcome of the test.
Sometimes we track key performance indicators (KPIs) outside of the testing environment. For example, experimenting with free delivery for a fashion client, we tracked product returns and married this data manually with test results.
5) What are the main "conversion funnels" for these different eCommerce websites? Do you see a difference in major traffic sources for the websites?
It's not uncommon to see organic search being the major source of traffic for known brands. Often, the lion's share of that is branded search terms, so in a way, it's an extension of direct traffic. When a business is still establishing its brand, you'd expect to see more from paid search and other channels.
Many agencies limit optimization efforts to the website, which is a mistake. Social is an exciting area for some businesses, often rich with opportunities. Email consistently delivers good results for many of our clients and therefore, any gains in this arena can have a significant impact on overall business results.
Omni-channel, where we have a lot of experience, adds different dynamics. Not only do you see more direct traffic at the top of the funnel, but a large group of website visitors tend to browse with the intention to buy in-store. Or they may buy online, but only after visiting a store to "touch and feel" the product.
It's important for the optimizer to take into consideration the entire journey, mapping out how the various touch points contribute to the purchase decision.
6)  Which persuasion principles (scarcity, social proof, reciprocity, etc.) do you use in optimizing different eCommerce vertical websites?
We regularly use social proof, liking, authority, and scarcity. It depends entirely on the situation. We don't actively look for ways to plug them in. Instead, we examine the data and use a principle if it seems like a relevant solution. For example, one of our clients sells plants by catalogue and online. A common sales objection was whether the flowers would look as good in the customer's garden as they are in the product images. This prompted us to invite customers to submit pictures of products in their gardens, invoking the social proof principle.
Once we've decided to use a principle, we may run a few tests to find the best implementation.
If a principle is already present on the website, there could be ways of making it more persuasive. In some cases, a message can be distracting in one part of the funnel yet very effective in another area of the site.
7) Which are the common conversion killers for these different eCommerce enterprises?
Some are universal, for example, delivery. Not only do consumers generally resist paying for shipping, but long waiting periods put them off. If you charge for it, you have to treat it like a product with its own compelling value proposition.
In the fashion industry, it's size and fitting. Will these boots fit me? How will this shirt hang on me? Is your size 8 the same as another manufacturer's size 8? These are the common themes. Typical concerns in the furniture and homeware space are material composition, dimensions, and perspective.
Sometimes we're surprised by what we uncover. One of our clients, a gifting site, had a great returns policy. Obviously this was messaged clearly on the website. However, we discovered that it actually turned out to be a conversion killer for them. Why? Many of the buyers were grandparents who didn't want to contemplate the prospect of their grandchildren returning their gifts.
8) The buying cycle for each eCommerce vertical website varies. Does your CRO strategy take this into account?
Definitely. The buying cycle is something we map out carefully.
For us, it is crucial to get under the skin of the customer. We want to understand exactly what goes into a sale being made or lost.
It can also inform our approach with testing. Normally we'd run an experiment for two weeks. However, if the purchase cycle is longer than that for the majority of customers, we may extend the test duration.
9) Does seasonality have an effect on your CRO strategy for different eCommerce verticals?
Clearly, some verticals are affected by it more than others. Seasonality is partly a reflection of customer needs. It is easier to deal with if you have a solid understanding of the core needs. In some verticals like gardening, it might be a good idea to conduct user research in low and high seasons.
Some clients are loath to run tests during peak trading periods like Christmas sales. Our view is that it is essential to optimize the site for those periods, especially if they contribute to annual turnover in any significant way.
10) On which eCommerce websites do you employ upsell/cross-sell strategies mostly?
Because our primary metric is usually Revenue Per Visitor rather than Conversion Rate, a driving question for us is how to increase Average Order Value. Upselling and cross-selling strategies are, therefore, almost always on our radar. We have had great success, for example, by optimizing the presentation and algorithms of popular product recommendation tools.
Upselling and cross-selling may be thought of as "tricking" the customer into spending more money. However, we've seen how frustrated customers become, having to hunt for items related to the one they are considering. It actually improves user experience, which is then reflected in an increase in revenue.
11) What CRO strategies do you apply on product pages of different eCommerce vertical websites (for instance, on product descriptions, product images, etc.)?
On most eCommerce sites, the product detail pages, or PDPs, have the highest drop-off rates on the site.
Exit rates in the region of 90%, and even higher are not uncommon. It is where the visitor is asked to make the decision. This is where questions about the product itself, as well as the buying process, are often most prominent.
We don't have a checklist of tactics to apply to PDPs. Our test ideas emerge from research and analysis. If you understand the customer and what goes into the purchase decision, you'll know what to test. Think of it as optimizing the sales conversation. It's all about how you influence what plays out in the visitor's mind.
If the visitors engage with product description, they may be closer to making a buying decision. Often this decision is based on the image, and reading the copy serves only to rationalize the purchase. Perhaps they are checking a few details or looking to answer a question about the product. The starting point for writing a good copy is knowing the customers and understanding their motivations and sales objections in relation to the product.
Likely to be the focus of most attention on the PDP. Often a substitute for reading product descriptions, so make sure you have a good selection of images that will answer key questions. On a lantern page, customers might wonder about the light patterns on their wall. Show them! Images appeal to System 1 thinking, which means purchase decisions are made instantly without thinking it over. Good images help the customer imagine themselves using the item, which can be quite persuasive.
Over to You
Do you have anything to add or suggest to this interview? Write to us at marketing@vwo.com