Imagine yourself looking for the latest book by your favorite author on Amazon. You find it, add it to cart but just then the magical words 'Free Shipping' grab your attention. You immediately get up for a victory dance but alas, there is a catch: the offer is only applicable on orders above a certain amount.
We all know what happens now. You quickly browse through a few more titles, select one that fills the gap between your order value and the minimum free shipping threshold just to avail complimentary shipping. Nothing irrational here, it's universally known that consumers buy more than they had come for when offered with the free shipping incentive. A fact well-known and smartly marketed by online retailers.
This case study shows how NuFace, an eCommerce website, increased its orders by a whopping 90% when it added a free shipping threshold.
Background
NuFACE, an anti-aging skin care company, roped in Red Door  interactive marketing agency, to enhance their online business and ultimately increase sales. With the help of analytics, the agency found that customers appeared to be well informed and interested about the products on the site but were shy about purchasing. They recommended that giving customers an incentive to buy would probably solve the problem.
Test
To figure out what could work as an incentive, Red Door ran an A/B test to analyse if adding a free shipping threshold impacts the company's sales.
This is how the control looks like: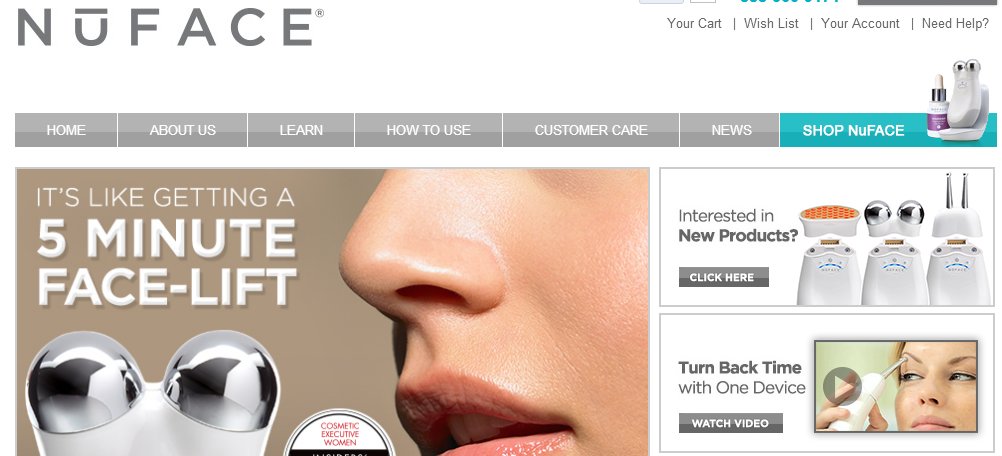 Accordingly, half the visitors were shown the original website. The remaining visitors were directed to the challenger variation with an incentive "Free shipping over $75? placed right above the Shop NuFace button.
The winning variation below was pitted against the control: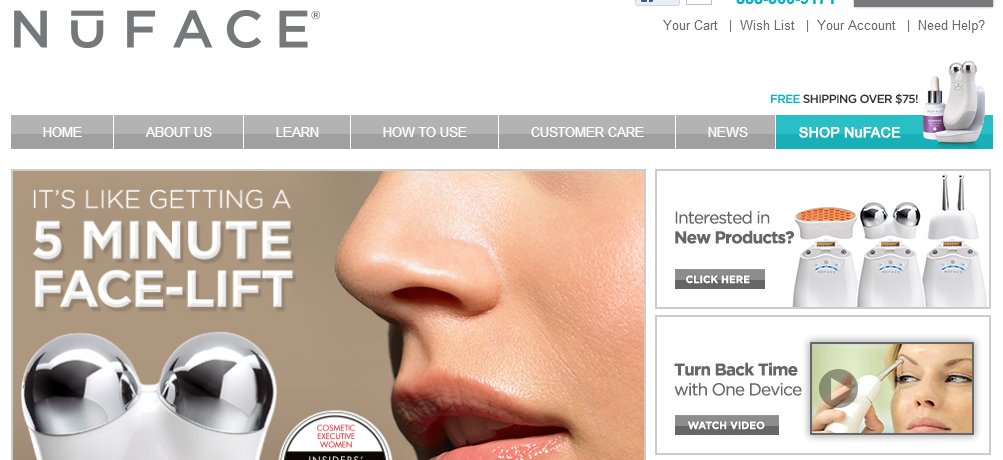 The premise of the test was to give customers who're interested in buying an incentive to go ahead with the purchase.
Results
The test results showed that when customers were given the free shipping incentive, orders increased by 90% with a 96% confidence level. In addition to this, the company's Average Order Value (AOV) also rose by 7.32%.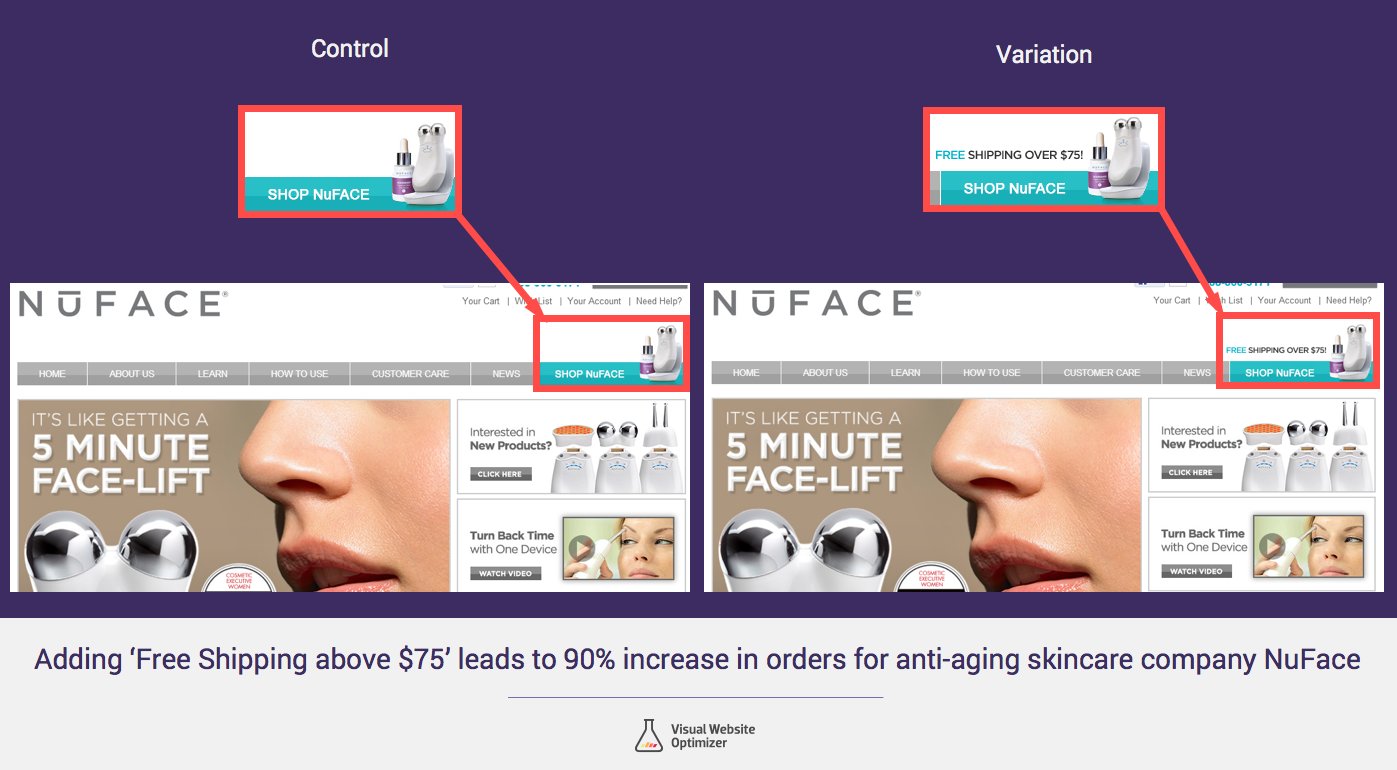 Why Did This Work?
Research conducted by Dr. David Bell, Wharton, University of Pennsylvania shows that approximately 60% of online retailers cite free shipping with conditions as their most successful marketing tool. And why not? Lack of free shipping is the top reason consumers abandon their virtual shopping carts.
Given that buyers spend more when offered the option of free shipping, online retailers would want to offer this service to gain an edge over their competitors, but this isn't always possible. Retailers can decide on the free shipping threshold by assessing various factors which are explained in detail here. 
In such a scenario, online retailers offer free shipping after the order value hits a certain threshold. If, for example, an online retailer offers free shipping on orders above $50, a customer usually adds another product to cross this threshold to avail free shipping. This not only increases the AOV, but also allows the retailer to absorb the shipping costs without cutting into his profit margin.