It's predicted that there will be 7.5 billion internet users by 2030. People are more than satisfied with the online shopping options provided by eCommerce, which has become very popular. In many ways, the convenience is astonishing. You can purchase online whenever you want, from almost anywhere. The need for goods and services online is growing, and speedy delivery is common. Companies can also reduce manufacturing costs and avoid overproducing goods when they sell online.
eCommerce is not just about technology; it is also about the companies that use it to operate more effectively, attract a larger clientele, raise consumer awareness, and outperform their competition. It is the integration of new technologies – specifically, the Internet – with pre-existing corporate procedures and practices to improve how businesses operate.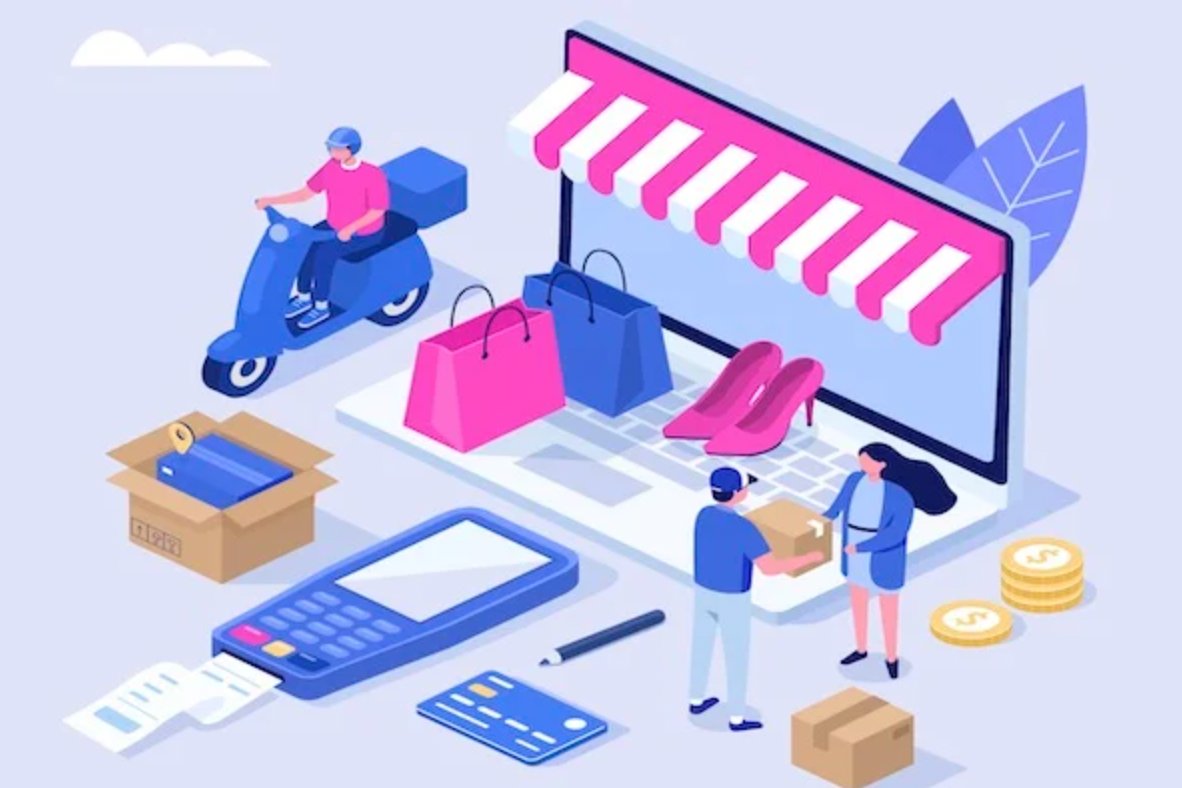 What is an eCommerce platform?
An eCommerce platform is a complete software solution that enables online retailers to manage their operations. eCommerce website builders, accounting and inventory management systems, and customer service infrastructure are all part of this type of service.
Types of eCommerce platforms
The eCommerce platform is the software that powers an organization's retail website. The three main types of eCommerce platforms are as follows-
SaaS (software-as-a-service) platforms
A SaaS e-commerce platform is an online store that is accessible via any web browser and is offered as a cloud-based system. SaaS eCommerce is frequently done using a subscription model.
Shopify Plus is one of the key players in the SaaS eCommerce market. They offer a powerful and scalable platform for enterprises to run their eCommerce business. Some of the impressive features of Shopify Plus include
Software that supports a quick launch
Guidance from eCommerce experts
24*7 technical support
Automation tools that help automate sales activities 
PaaS (platform-as-a-service) platforms
Platform as a Service or PaaS. It enables B2B customers to easily connect their procurement frameworks to your B2B eCommerce platform. This is crucial if you are selling to large corporations which process their purchase orders through intricate procurement systems. When using a PaaS eCommerce, you look for adaptable APIs that can communicate with various frameworks. To implement this, an engineer is necessary.
Zoho Creator may be the most user-friendly of all the PaaS examples. Although it is not a particularly complicated platform or one with particularly advanced tools or utilities, its ease of use makes it a popular choice among students. It is as simple as dragging and dropping tools into a dashboard to make the process of developing applications visible rather than relying on code. It also has a plethora of useful automation options.
On-premises platforms or self-hosted eCommerce platforms
Self-hosted, or on-premise, e-commerce platforms necessitate manual software updates, hosting arrangements, and dealing with installs on behalf of online store owners.
Self-hosted eCommerce software requires developers to maintain and update the website for it to function, which can be expensive and time-consuming.
WooCommerce, a WordPress plugin, is an example of a self-hosted eCommerce solution. It may also be hosted on-premise on your servers with a little technical know-how, however, it is frequently hosted through a third-party hosting company.
Advantages of using an eCommerce platform
Launch your online business easily.
Most eCommerce software includes simple online store builders with pre-built templates and a variety of themes to assist you in quickly building your store. If you're familiar with drag-and-drop functions where you just put your store elements into place, add product images, descriptions, and prices, and set up your shopping cart then you're ready to go and launch your very own online store in minutes.
Your platform will be more secure.
Everyone who starts a business on the internet is conscious of the significance of security. A data breach can destroy your company faster than you can imagine. As a result, it's critical that you select a platform that will keep your client's information secure, ensuring that they can continue to shop safely.
Your business is always open.
One of the most significant business benefits of using eCommerce software is that it allows you to keep your online store open 24 hours a day, seven days a week. Your business hours are not constrained by your physical location or the working schedule of your employees. Because everything is automated, you do not need to constantly monitor your online store via your dashboard.
You receive excellent customer service.
Customer service extends not only to you but also to your users. You want an eCommerce platform that will reflect well for your brand, if your customers don't feel like they're getting great service, they may not return.
Payment and shipping are both simple online.
eCommerce software and shopping cart platforms can process online payments, either as a built-in feature or through integration with a payment gateway service, allowing for safe and secure online transactions. The software can also be seamlessly integrated with order fulfillment service providers to provide your customers with their preferred delivery and shipping options.
Integrated marketing tools
Many eCommerce platforms include powerful marketing tools and SEO features to help your business rank higher in search engine results and attract new customers. There are also analytics and statistical tools built in that can provide you with real-time analytical data, allowing you to create targeted marketing campaigns, special deals, and offers, and improve your product mix or promotion.
Choosing the best eCommerce platform for your business
The best eCommerce platform is one that meets your requirements.
There are hundreds of eCommerce platforms available, each with its own set of features that are appropriate for different types of businesses. Some of the factors to think about before selecting an eCommerce platform are as follows:
You will need excellent customer service to set up your storefront or implement certain features. As a result, ensure that their customer support team is available.
When evaluating each eCommerce platform, one of the first things to consider is pricing. Almost all platforms will charge a monthly fee. Each platform has its own set of processing costs. When making your decisions, keep both the initial and ongoing costs in mind. Weigh the benefits and drawbacks to find the best deal for your money.
A user-friendly dashboard is another important feature to consider. It should be simple to do everything from the basic editor that allows you to customize the look and feel of your store to create new pages and so on.
With an increasing number of online shoppers, using mobile devices to make purchases, you must ensure that the eCommerce platform's functionalities and templates are mobile-optimized.
Making sure PCI compliance entails, ensuring that the eCommerce platform aids in the prevention of security breaches and payment card data theft both now and in the future.
Search engine optimization (SEO) is a critical factor in the success of your store, and the best eCommerce platform will build its infrastructure with SEO in mind. Organic SEO takes time to develop, and the task is made much easier when the platform you choose incorporates best practices and prioritizes keeping up with changes in Google's algorithms.
A quick and easy order process is critical to your eCommerce experience. According to research, more than 80% of online shoppers expect regular communication about their orders. That means that in order to compete, you must have an order management system (OMS) that makes the process interactive, accurate, and transparent. Some features of a good OMS are order tracking, email notifications, and a shipping service API to ensure that orders are processed accurately and on time.
Top 10 eCommerce platforms
Top e-commerce platforms make it simple and inexpensive to launch a successful online store. Of course, with so many good options available, selecting the right system for your needs can be difficult. To assist, we have compiled a list of the ten best e-commerce platforms. These solutions include all of the features you'll need to get your site up and running quickly, increase traffic, and close more sales.
Shopify
BigCommerce
Magento eCommerce
Pixpa
WooCommerce
Salesforce Commerce Cloud
Wix
Sellfy
Squarespace
Weebly
Conclusion
eCommerce is a tried-and-true business model that helps some of the world's most recognizable brands grow their revenue. You can reach more customers online and significantly increase your business revenue by getting started with eCommerce. eCommerce is becoming a more powerful force in the modern economy. The implementation and integration of new devices will be a major change that will affect eCommerce platforms in the future. Your eCommerce platform is a key decision along the way to creating your eCommerce store. You now have a better idea of what to look for. Check out this post to learn how A/B testing can help your eCommerce store increase conversions.