107% increase in sales shows that customers care more for authenticity than low prices
eCommerce websites that sell branded products need to ensure that customers know the products are original and not an imitation. If your customers are not sure about the originality, they're never convinced about the quality of the product and any price will seem like too much. This problem is especially grave in the online world because unlike a physical store they don't interact with a sales person face to face and moreover they cannot touch and feel the product online to determine the authenticity of the product. So stressing on originality and authenticity (especially for higher priced products) becomes quite important for eCommerce stores. One of our customers, High Position, an integrated digital marketing agency, was trying to understand what works best for their client, Express Watches. Express Watches is a UK based online retailer of Seiko watches and one major consumer anxiety was whether the watches were actually real or an imitation. HP-Group wanted to run a test that would clearly eliminate this anxiety.
What was A/B tested and why?
To ensure customers knew that Express Watches stocks original products, HP-Group replaced an image on the right hand side of the product that initially said "Never Beaten on Price" in the control.
Control – "Never Beaten on Price"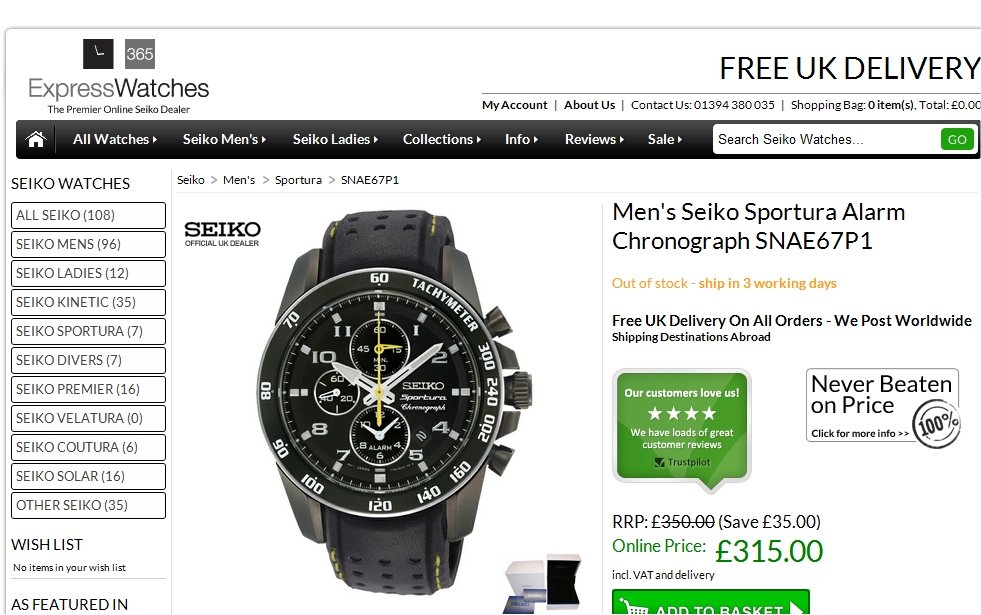 The variation said "Seiko Authorized Dealer Site" in strong blue, black and white.
Variation – "Seiko Authorized Seller Site"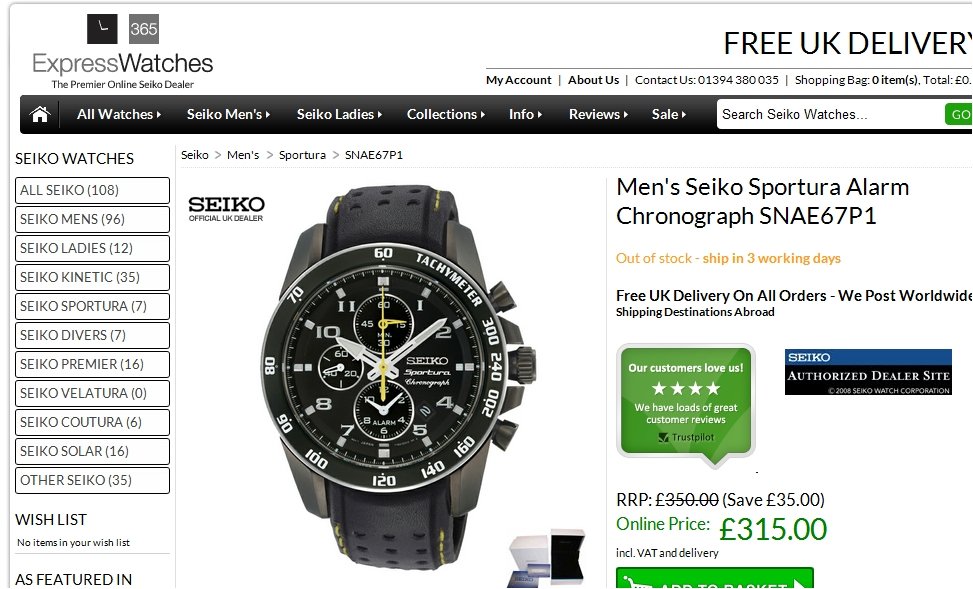 The result was a 107% jump in conversion rate during the 30 day test, taking conversion rate from 1.81% to 3.76% overall and effectively doubling Express Watch's business. Note that this badge of authenticity was not simply added as an extra, but in fact it replaced the badge in control that guaranteed low prices. This clearly shows that customers care more about the authenticity of a product than low prices.
Result: 107% increase in sales, effectively doubling Express Watch's sales
The results were surprising for HP-Group, but reinforced that everything needs to be tested, specially so on consumer facing eCommerce websites. The client learnt that customers need to clearly know that the seller is authorized by the brand and carries only original products, a reinforcement of the fact that they won't be ripped off. Since HP-Group uses VWO, they said that
"Having used other CRO / UX testing services, VWO is by far the best. It's easy to use and setup the tests. The dashboard is great, easy to navigate and provides the detailed information you need. The ability to quickly share the results is great."
To see more such success stories, visit our success stories resources page.
If you have done any such tests on your website, please reach out to us at marketing@vwo.com !