An Interview with Amazon Prime Video's Sr. Product Lead Karan Peri
22 July 2020
Duration: 60 minutes (Approx.)
Speaker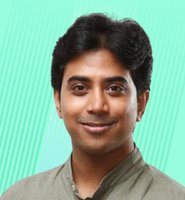 Karan Peri
Sr. Product Lead, Global User Experience, Amazon Prime Video
Experienced consumer Internet product leader with a strong background in technology and business. Ex-Product Lead for Flipkart's Mobile and Desktop Web experience including Flipkart Lite, the world's first large-scale Progressive Web App. Ex-Product Lead @ Microsoft for Live Sports and Content experience.
About The Session
How do you manage user experience when you are building products that touch the lives of millions of users per day?
Karan Peri, senior product lead, global user experience at Amazon Prime Video, finds himself asking this question quite often. He carries the responsibility of delivering enticing video experiences to Prime Video customers on large screens and living room devices so that they consume more of its content.
Previously, as a senior product manager at Flipkart (acquired by Walmart), Karan co-founded Flipkart Lite. With a mobile-app-like experience, Flipkart Lite weighs only a few kilobytes and is the world's first eCommerce progressive web app.
Catch him LIVE in this exclusive interview-cum-freewheeling conversation with VWO's director of product, Rahul Jain. A must-attend webcast for anyone building new products or improving the existing ones.
Key Questions
How to make product experience(s) delightful (one that builds a habit loop)?

Thoughts on content personalization in OTT environment.

Is experimentation always necessary (in favour of speed of shipping)?

What are some myths and traps of optimization?