Founded in 1992, nameOn is Scandinavia's leading supplier in personalized gifts with embroidery. In June 2013, they launched an A/B test using Visual Website Optimizer on their "Cart" page. Test was performed on their Swedish website www.nameon.se.
Foundation
nameOn signed up to Visual Website Optimizer to conduct a series of A/B tests. Using data in Google Analytics to identify which pages should be tested, we analyzed the performance of high traffic/ high value pages for the last 12 months. This provided valuable insight for which page to test first, but also which pages we could test in our A/B test series.
nameOn's high-value/high-traffic pages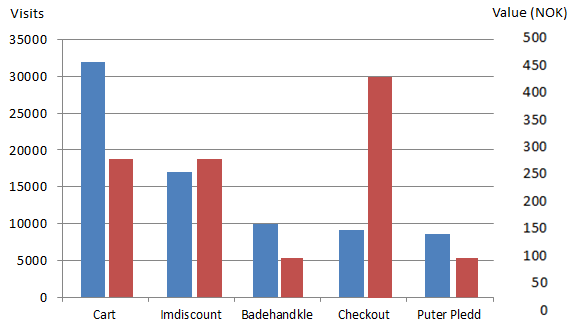 This theory is loosely based on the PIE framework from Wider Funnel.
Business goal
Increase visits from cart to checkout page by 10%
Motivation behind test
With a dropout rate of 31.7% between the "Cart" page and "Checkout" page, we wanted to decrease the number of abandoned carts and send more visitors to the checkout.

When reviewing the page, we saw that there were 9 (!) call-to-actions (CTAs) on the checkout page including "Sign up for newsletter", "Like us on Facebook" and "Go to home page". The only buttons we really needed were "Remove item" and "Go to payment"
Original checkout page with 9 call-to-actions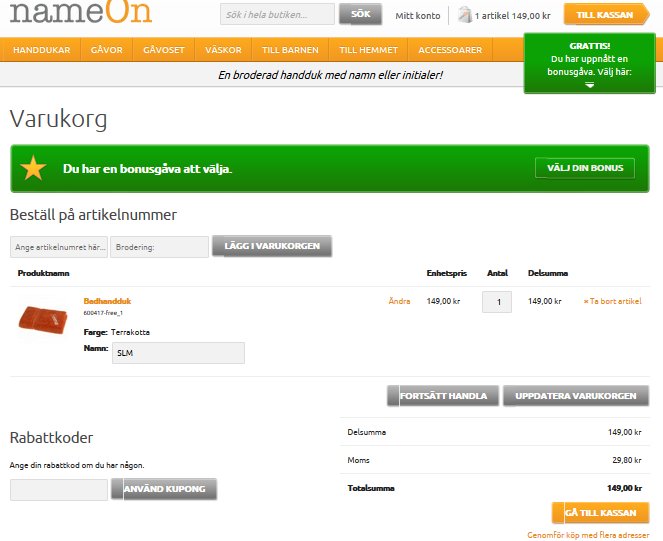 Hypothesis
Conversion rate best practice tells us that distractions are conversion killers. We wanted to put best practices to the test. By removing distractions from the cart page and making the main CTA button stand out we expect to see visitors focus on the "Continue to checkout" button and complete their order instead of leaving the page.
Improvements made
We removed all unnecessary CTA's except for "welcome bonus" and "Continue to checkout". We also changed the button color from yellow to blue in order to stand out from the rest of the page.
Variation – New checkout page without unnecessary CTA's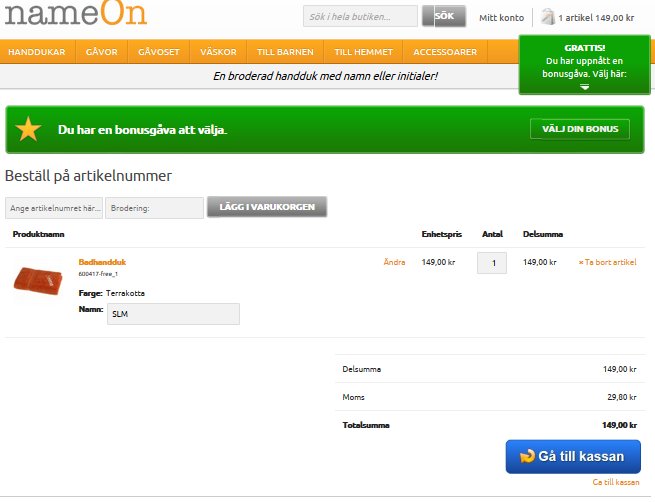 Choosing the CTA colour was taken from the excellent "Conversion Optimization: 6 Power Tips of the Trade" presentation by Angie Schottmuller, which includes the fantastic clockwork conversion wheel: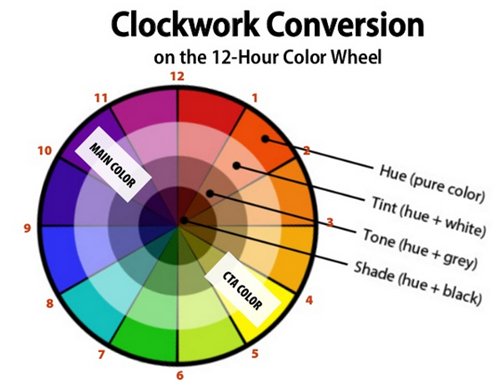 Monetary value
nameOn considers March to July to low season with August to December being the peak season, where traffic and sales sky rocket but based on data from Google Analytics 30 days prior to the test, we were able to estimate that a 10% increase in visits to the checkout page would lead to an increase of more than $8,500, which would prove to be approximately $100,000 in increased sales per year.
The results
The test ran between the 24th June and 7th August and the overall performance saw an 11.40% increase with 99% statistical significance. More people were visiting the checkout page and we can see that during the testing period, overall ecommerce conversion rate and average order value both increased.

Next steps
Using Visual Website Optimizer to launch new tests is a very quick process and nameOn has already launched two new A/B tests on their product and category pages. Collecting this data is important in time for the start of the peak season and nameOn will use the test data to set up further tests to improve the website experience and roll out these changes on their websites in Norway, Denmark, Finland and Germany.
About the author: Steven is an advisor at KingsPoint, an agency based in Norway that works with global brands like SuperOffice and nameOn helping them to increase the conversion rates of their websites.