Top 10 A/B Testing and Conversion Rate Optimization resources
Now that 2010 is coming to a close, I thought it will be great to revisit what happened in our tiny little (yet growing) industry of split testing and conversion rate optimization. Undoubtedly, the year saw explosive growth in the industry (and also for our A/B testing tool – VWO). It was incredibly hard to pick 10 best A/B testing resources (not because there weren't any, but rather there were simply too many great tools, websites, forums, tutorials, etc.). Anyhow, I managed to compile following is the list of top 10 resources (in no particular order):
Behave.org(formerly WhichTestWon.com)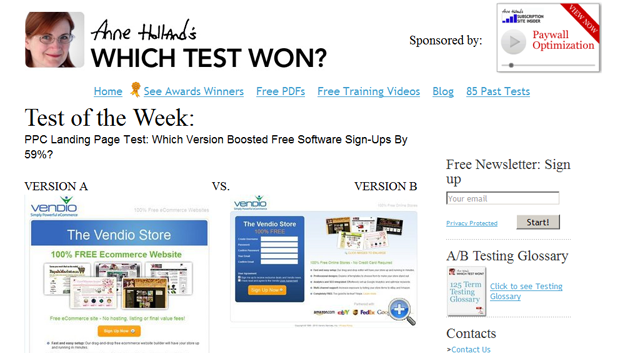 Behave.org(formerly WhichTestWon.com) is an interesting website which features a new A/B split test every week. You can vote and discuss about which variation won in the test. It is a fun way to keep learning what usually works for increasing conversion rate on website.
ABTests.com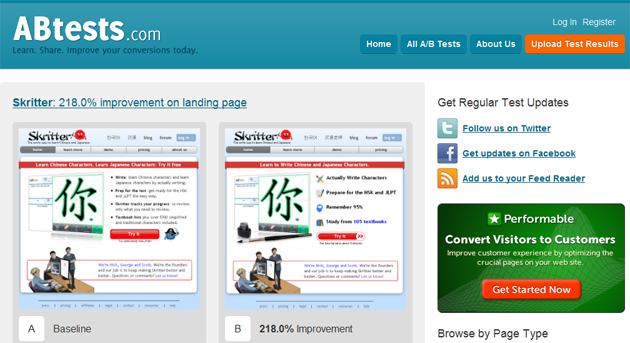 ABTests.com is an open forum where anyone can share and discuss their A/B test results. ABTests.com and WhichTestWon.com are two great websites when it comes to reading real-life A/B testing case studies. You simply can't get enough of them!
Ultimate Guide to A/B Testing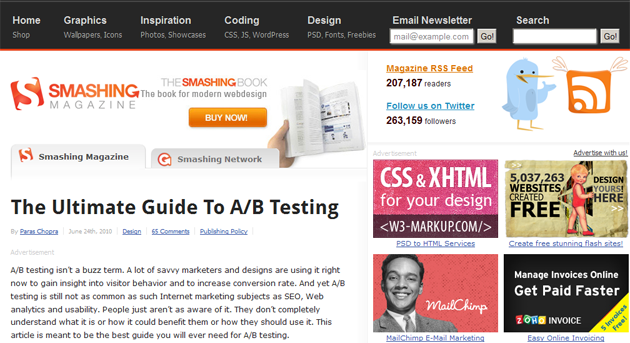 The Ultimate Guide To A/B Testing is a guest post I wrote for Smashing Magazine. I had tried to make this post as the definite resource for anyone who wants to get started with A/B testing. Judging from #2 position on Google for 'A/B testing' (#1 is Wikipedia), I think I have achieved my goal with that guest post.
#crochat (hashtag for Twitter)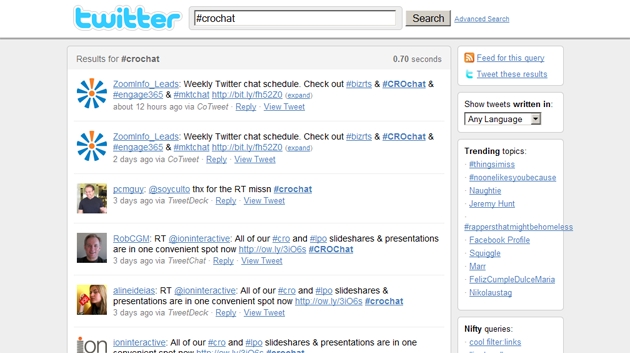 #crochat is a hashtag used by a group of conversion rate optimization enthusiasts to chat on this topic every Thursday. I have seen everyone from experts to vendors to beginners participating in the chat and discussing interesting topics related to A/B testing.
MarketingExperiments.com
MarketingExperiments.com is an organization that does numerous split and multivariate tests every week and have been doing so for years now. They have built an impressive research library which details how they improved website conversions and sales on different kinds of websites: eCommerce, publishers, lead-gen landing pages, etc.
Conversion Conference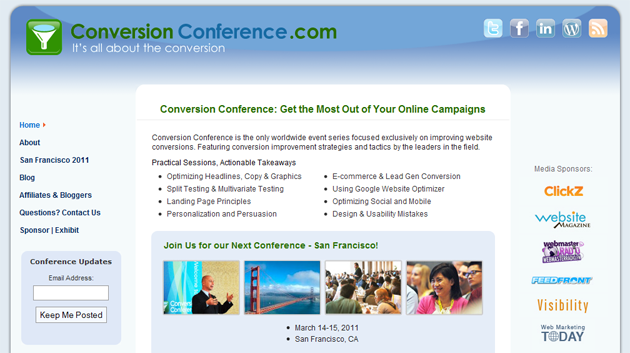 Conversion Conference is the first and only conference dedicated to the art of conversion rate optimization. The next edition will be held in San Francisco in March, 2011.
WhichMVT.com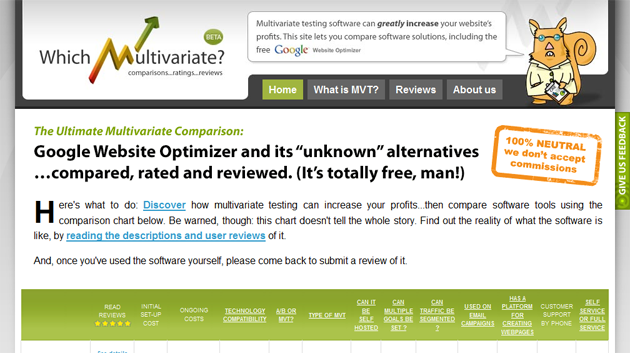 WhichMVT.com is a site where you can compare different multivariate testing tools (including VWO). You can also read or leave review of different tools. (Just in case you happen to use VWO and love it, please take 5 minutes out to leave a review here).
Online Behavior
Online Behavior is a new magazine by industry experts which features columns on behavioral targeting, web analytics and testing & optimization. All articles are of top-notch quality. If you are interested in conversion rate optimization, subscribing to their feed is a must.
Get Elastic
GetElastic.com exclusively focuses on conversion rate optimization and a/b split testing for eCommerce websites. It's a must read blog for anyone even remotely related to an eCommerce business.
VWO Blog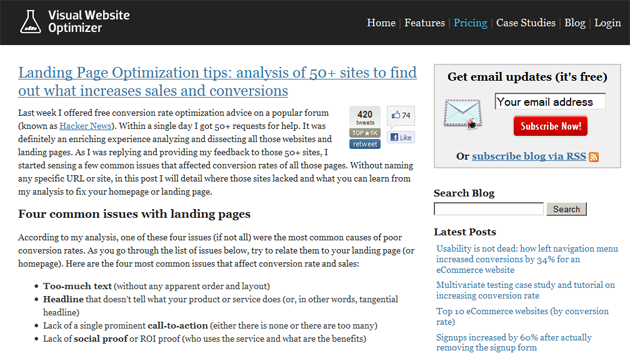 You knew this was coming, didn't you? 🙂 I am very happy that VWO Blog has seen explosive growth in readership and reach in last couple of months. This blog is not just about product/feature announcements only. Rather majority of posts relate to A/B testing case studies and conversion rate optimization how-tos. All time hits include: landing page optimization tips, impact of SEO on A/B testing, top 10 eCommerce sites (by conversion rate), etc.
Are there any other A/B testing resources that I missed? Please leave a comment below!