Visitors to websites are a lot like travelers on a journey. Some want to look around and explore a place (like tourists) while others have a specific destination in mind that they want to reach as quickly as possible without any trouble (like business travelers).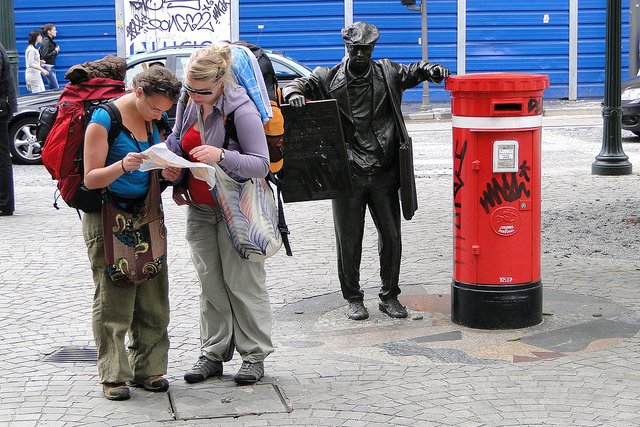 Photo by Adam Jones
Adding a conversion optimization twist to this analogy, it is the important that you allow the tourist to easily soak in the information and experiences your website offers, and at the same time provide clear directions to business travelers on how they can reach their goal quickly and without fuss.
Background
This case study is about removing distractions from the path of the business traveler. MoneYou is an online service provider that specializes in  savings, insurance, loans, investment and mortgage products. The company, a 100% subsidiary of ABN AMRO Bank, focuses on simplifying financial products for its clients. They optimize different elements of their product funnels almost on a constant, on-going basis. This test was done on the Savings product landing page.
After observing the heatmaps and clickmaps, they felt that the click through rate, engagement and final conversion ratio of people signing up for accounts could be optimized by trimming or removing any extra information.
The Test
What was thought to be unnecessary and distracting information was removed in the Variation and the "O" was capitalized in "opneembaar".
Control – With extra tabs and information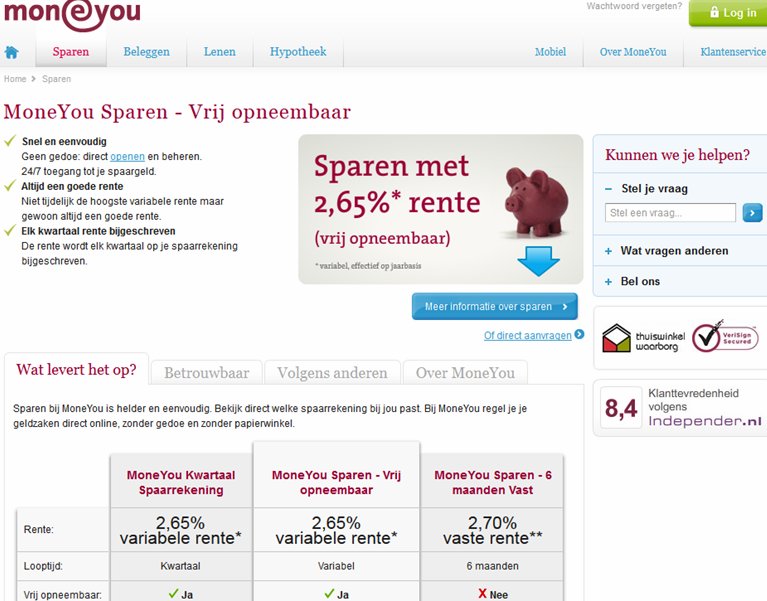 Variation – Extra tabs removed and clutter trimmed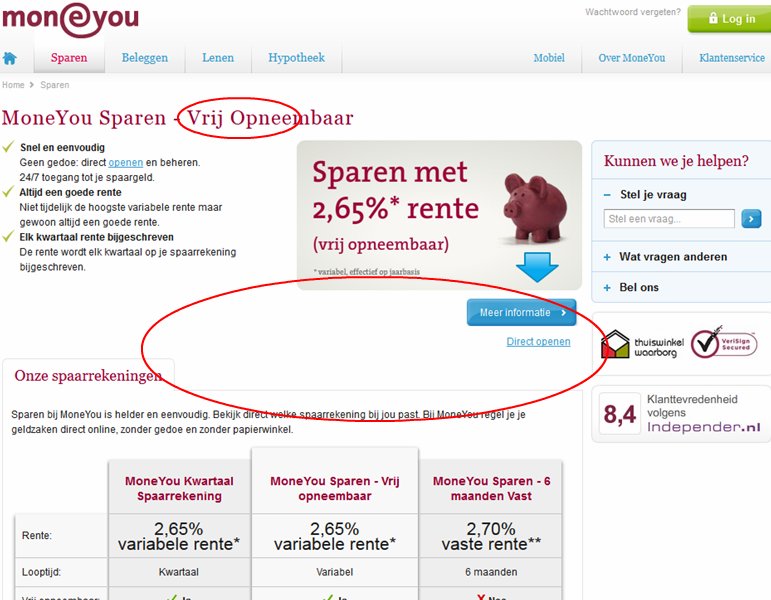 The Result
Tracking click through rate from the "More Information" CTA button (Meer informatie), engagement and final conversion rate of visitors opening accounts, the results were:
CTR increased by 7.65% (from 31.62% to 34.04%) with 99% significance
Engagement increased 4.98% (from 38.49% to 40.41%) with 96% significance
And here's the real kicker: conversion rate for visitors signing up for saving accounts increased by 14.86% (from 9.69% to 11.13%) with 95+% significance
Insights
The most important takeaway from this test is this: Clear the path for visitors looking to buy and give them just the required amount of information. In fact, here's a TED talk on how information overload affects decision making.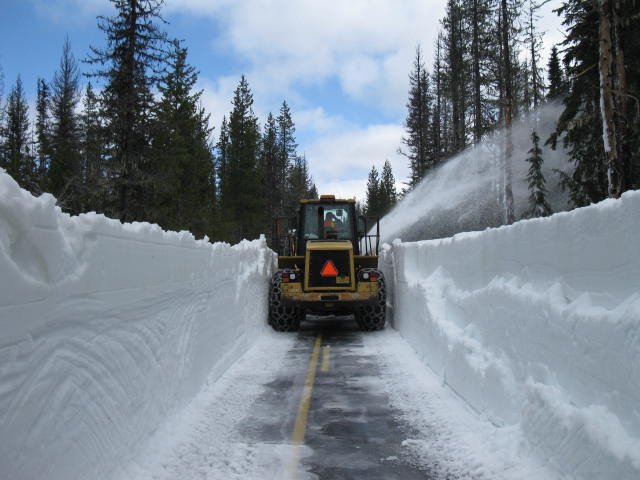 Photo taken from OregonDot
Some of your visitors may want to look around first, but once they've made up their minds, they should find it very easy to complete their goal without any extra information to distract them. This situation is also very similar to real-world, offline sales: once a prospect has said "yes", the savvy salesman will stop trying to convince her further and quickly move to the paperwork.
Your views?
What do you think about this test? How have you encountered information when surfing the web and how does it make you feel? Let's talk about it in the comments.