Digital marketing is a rapidly growing industry that targets customers through online platforms. Engaging prospects, increasing traffic, and producing high-quality leads are essential components of digital marketing across all industries.
Brands that want to succeed in today's fast-moving digital world need marketers with technological expertise to ensure that their products and services are visible online. Beyond basic marketing principles and creative ability, professional digital marketers require specific knowledge and skill.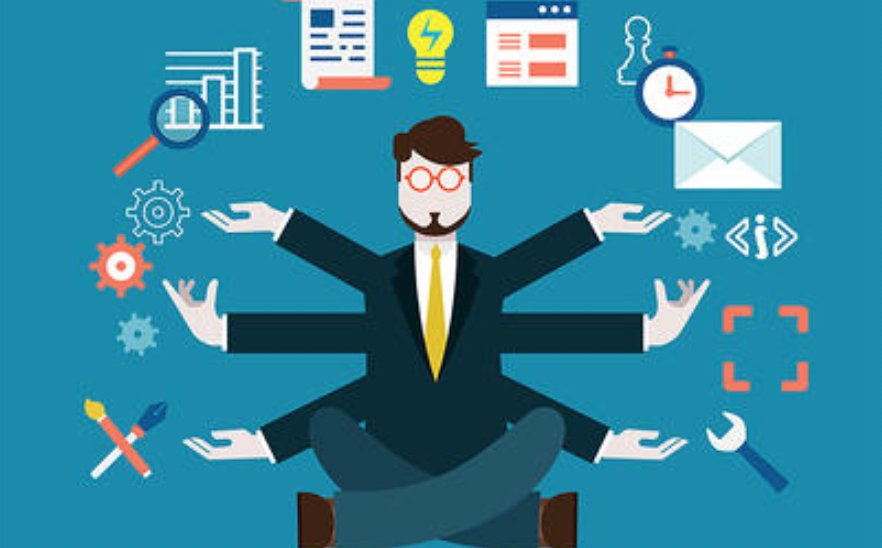 What is the role of a digital marketer?
A digital marketer is often in charge of utilizing a range of digital platforms, including free and paid ones, to generate leads and raise brand awareness. Some of these digital channels include:
Business websites
Social media platforms like Youtube and Instagram
Search engines like Bing and Google
Email marketing
Online advertising
Blogs
In addition, a digital marketer must utilize quantifiable analytics to pinpoint quality issues and devise strategies to address them.
A day in the life of a digital marketer frequently entails managing social media marketing campaigns, working on search engine optimization or marketing initiatives, supervising email campaigns, and producing content for a business. Digital marketers typically perform the following tasks:
Using social media
Reaching large audiences through social media platforms such as Facebook, Twitter, Instagram, Reddit, and LinkedIn calls for creating clever and appropriate content campaigns. A digital marketer must also be aware of the possibilities of communicating with influential people and the general public.
Retargeting marketing
Any activity that improves the effectiveness of your company website to draw in, keep and convert users is referred to as inbound marketing or retargeting marketing. Typically, this means filling your website with exciting content that connects with the target demographic you're trying to attract, such as leadership pieces, practical blog articles, etc. These should be carefully thought out and prepared to either rank highly for frequently searched terms or have a compelling enough appeal that your audience will spread via other means.
Using email marketing
A person must develop email communication skills to succeed as a digital marketer. Email marketing may be used to develop relationships with your present customers, give them updates, and encourage them to get more involved with your business. Naturally, one effective way to potentially reach more target customers or clients is through a tightly targeted email marketing campaign.
Content marketing
Content marketing, a subset of inbound marketing, involves the creation of excellent content and the formulation of a thorough content strategy. A content marketing professional would focus on developing engaging material for various platforms including blogs, videos, podcasts, social media postings, and more.
Public relations
Digital marketers frequently participate in their company's efforts to secure coverage from other publications, positioning their team members to write authoritative articles or pieces for blogs or online magazines or conduct interviews with podcasts, online publications, and other media organizations. In turn, this helps the company grow and establishes its executives as thought leaders in their field. A digital public relations campaign uses social media, blogs, and websites to market a business. A digital PR campaign aims to boost a company's brand, online mentions, and backlinks—all of which are now even more essential to the success of a business than they were in the past.
PPC or Pay Per Click advertising
Digital marketers use PPC to increase the number of potential customers who see your brand or website by placing ads on advertisement platforms. The advertisement's purpose is to direct users who click to the advertiser's website or app, allowing them to carry out an activity that results in a purchase. PPC advertising requires a well-planned approach to ensure that your ads are only displayed where they would be most effective given the input of actual money.
SEO or search engine optimization
SEO is the practice of improving a website's position on Google and other search engines to increase website traffic. Digital marketers with a focus on SEO identify the keywords that customers may use to search for information online. They then modify their content to address those queries while also taking factors like content indexing and link structure into account. Digital Marketers analyze campaigns to determine the right metrics and key performance indicators (KPIs) before measuring performance and creating reports.
SEM or search engine marketing
The term "search engine marketing" refers to a number of tactics and strategies a digital marketer employs to increase the volume of visitors it receives through SERPS (Search engine results page) to a website. SEM aims to improve a website's visibility by utilizing paid search, contextual advertising, and organic search results.  It is the responsibility of a digital marketer to use SEM to ensure that the website's intended audience can easily access the products or services that the business provides. 
Mobile marketing
Any form of marketing that utilizes mobile devices, such as smartphones, tablets, and other cells/mobile phones, is referred to as mobile marketing. Mobile marketing tries to connect with a mobile user audience through strategies including mobile-optimized ads, push notifications, and mobile applications. A digital marketer should be familiar with the following mobile marketing options:
Marketing for mobile apps
Fast-responding barcode (QR codes)
Ads for mobile devices
SMS advertising
Where can a digital marketer work?
Almost every industry is a good fit for digital marketers. The following are a few sectors in which you can work as a digital marketer:
Information Technology
Nutrition and exercise
Healthcare
Food sector
Entertainment
Education
Legal services and legal firms
Automobile industry retail
How to become a digital marketer?
There is no shortcut to starting a career in digital marketing, but there are steps you can do to give yourself an advantage over the competition. Here are some tips:
Conduct your research
Doing your research will be a huge asset if you want to work in digital marketing management. You'll accurately understand the market, its challenges, and new trends. A multitude of resources, such as blogs, podcasts, webinars, and video lessons, are easily accessible and cover a wide range of digital marketing subjects, strategies, and trends.
Become professionally certified
Enrolling in an educational institution that provides digital marketing certification has several advantages, including networking with business leaders, getting advice on your career path, and building a marketing portfolio you can use when you start applying for jobs. There are numerous routes you can take to develop a thorough understanding of digital marketing, each with its own benefits and drawbacks.
Bootcamps for digital marketing
Bootcamps for digital marketing are often brief but intense courses designed to help students land a job in the field. Some programs offer one-on-one tutoring and career guidance, but in others, students are expected to take charge of their own education. Online boot camps offer a more affordable and time-efficient alternative to in-person boot camps for a degree in digital marketing, despite the latter becoming more and more popular.
Certification for short courses in digital marketing
A rising number of individuals are turning to certification programs to develop and validate the abilities they have already acquired at work or to learn new skills in order to land a better job elsewhere. Choose from a variety of certificate programs if you want to work in digital marketing or advance your abilities as a marketing manager in the modern world. Some free courses provide working professionals and recent graduates with a variety of digital marketing courses. The most well-known programs include:
Build up a digital marketing portfolio
Having a physical portfolio available during interviews is a significant advantage when seeking your first position as a digital marketing manager. When pursuing a digital marketing degree, certification, or boot camp, you'll probably finish a number of projects and coursework that you may put into a portfolio.
Networking with like-minded people
You may learn more about the responsibilities of a digital marketing manager and discover job opportunities in the field by interacting with other digital marketing professionals. If you've made an impression on them, they'll probably contact you first when a new position becomes available.
Jobs in Digital Marketing
The field of digital marketing is broad and includes a wide variety of job roles. Just a few of the top positions in digital marketing are listed below:
Digital marketing specialist
SEO specialist/ SEO manager
Content marketer/ Content marketing specialist
Social media manager
Marketing automation coordinator
UX designer
Email marketing specialist
Why should you become a Digital Marketer?
The fact that the industry is continuously changing as new platforms are introduced is one of the things that makes a job in digital marketing so fascinating.
By the fiscal year 2024, Statista studies project that the value of digital ad income in the nation would be close to 540 billion rupees. These figures unequivocally demonstrate that India is moving toward a future of digital marketing and advertising.
Although traditional marketing is still effective, digital marketing is quickly replacing it since it is more accessible and has better data.
Now, marketing managers can see exactly where visitors are coming from, what they're doing on the website, and which strategies provide the best return on investment.
LinkedIn says that the "Digital Marketing Specialist" position is one of the top 10 most in-demand positions. Among the most demanding skills are social media, content strategy, SEO, and other facets of digital marketing.
Because there are so many opportunities in the field of digital marketing, this is the perfect time to start your career in it if this area is of interest to you.