One of the earliest forms of online communication, email marketing is also one of the most powerful digital marketing strategies currently in use.
Specific modern channels for reaching your audience and clients, like social media, still exist but email is the king of marketing mediums, with a user base of approximately 4.26 billion.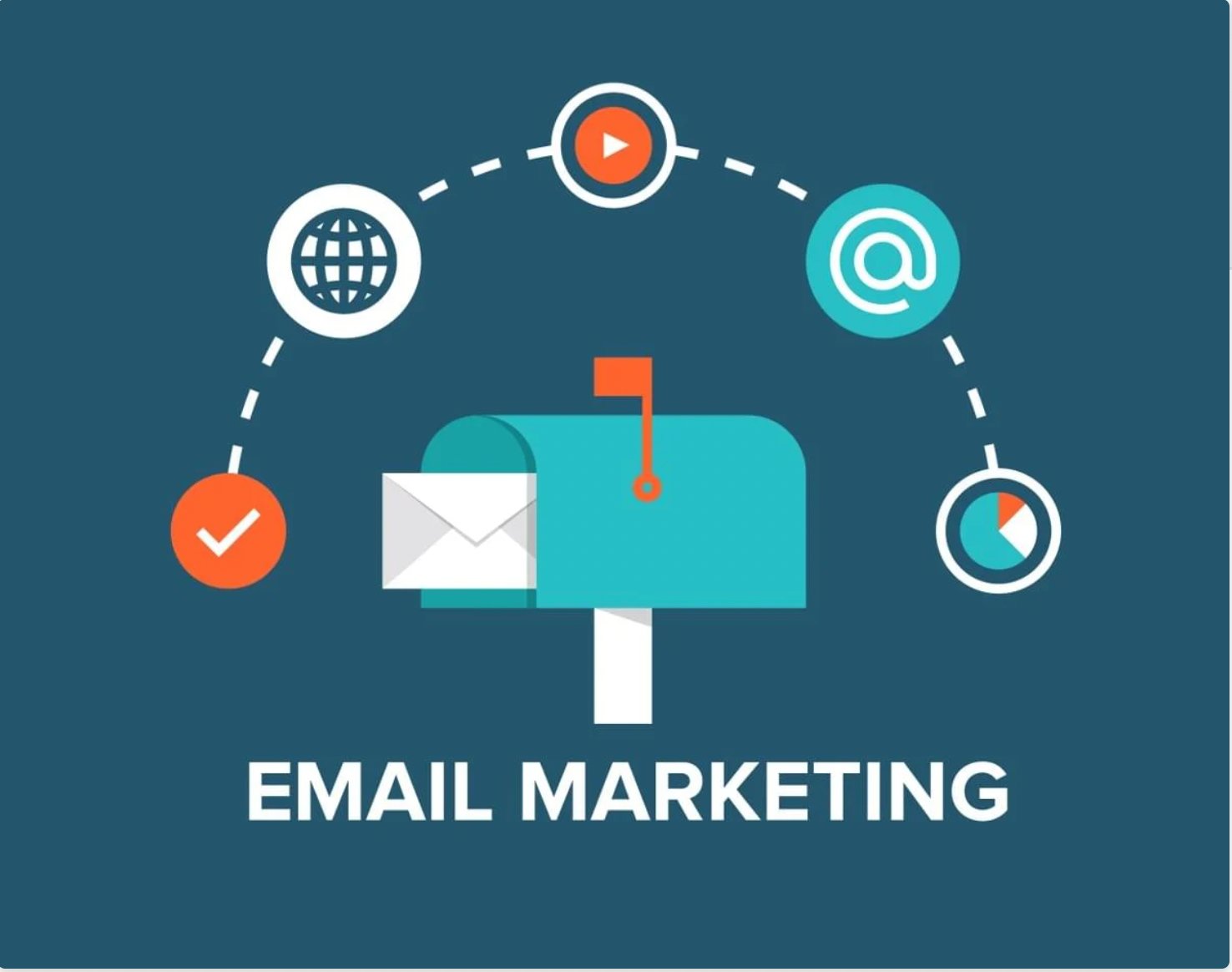 What is email marketing?
Businesses use email marketing as a tactic to send out promotional emails to their prospects.
Email marketing helps disseminate promotional offers, cultivate leads, and boost the effectiveness of content marketing initiatives. Eventually, these activities help increase sales.
Every savvy marketer should have email marketing in their marketing toolbox. Nothing else is as efficient as meeting customers where they are and developing bonds with them over time by sending communication that resonates with them.
Through email, businesses and marketers can access consumers' private inboxes and engage them more personally.
Why is email marketing important?
You should prioritize email marketing for a variety of reasons, we've listed some of the important ones below:
1. Continuous communication with your audience
Emails inform and update your audience, and they are free to check their email whenever it suits them. Also, the people on your email list have authorized you to send them these emails. So it is likely that they would enjoy receiving your emails, and your engagement with these prospects will rise.
2. You control the list
Your account, along with all of your followers and posts, could be suspended or deleted on any social media site at any moment without any reason or warning, but not in the case of emails. You own your list.
3. Email interaction has been prevalent for long
Email has increasingly become our favorite mode of communication as the years have gone by. Each of us has received training on how to respond to emails in one way or another.
Whether it's to reply, forward, delete, purchase something, sign up, or click through to an embedded link in the email. With email, we frequently take action. Given this, you can use email to nudge recipients to click on a link to your website, give you a call, or take any other specific actions.
4. Connect with clients instantly
A staggering 53% of emails were viewed on mobile devices, compared to only 19% on desktops, according to Litmus analysis of more than one billion monthly emails opened. In other words, the majority of your subscribers are likely using their cell phones to check their email. Additionally, compared to other media, well-constructed emails have the highest conversion rates on mobile. So go on, hit them up immediately!
5. Email is economical
For less than a buck for each message, you can communicate with a massive audience. Additionally, most email marketing services will cover you with their free plans if you have a small mailing list.
Email mistakes are easy to correct. You are also virtually foregoing any media acquisition charges. By communicating directly and privately with customers through email lists, you are eliminating the middleman without burning a hole in your pocket.
Forms of email marketing
Promotional, educational, or emails with a specific function for the buyer's journey are all examples of marketing emails. We've described some of them below.
Promotional emails
Email marketing messages sent to your audience, whether to clients, prospects, or subscribers, with information about a promotion you are running, are known as promotional emails.
You can create promotion emails for any offer you're running. For example
Time-limited promotions
Special bargains or discounts for subscribers or customers
Holiday or seasonally-themed promotions
Product introductions or product launches
New arrivals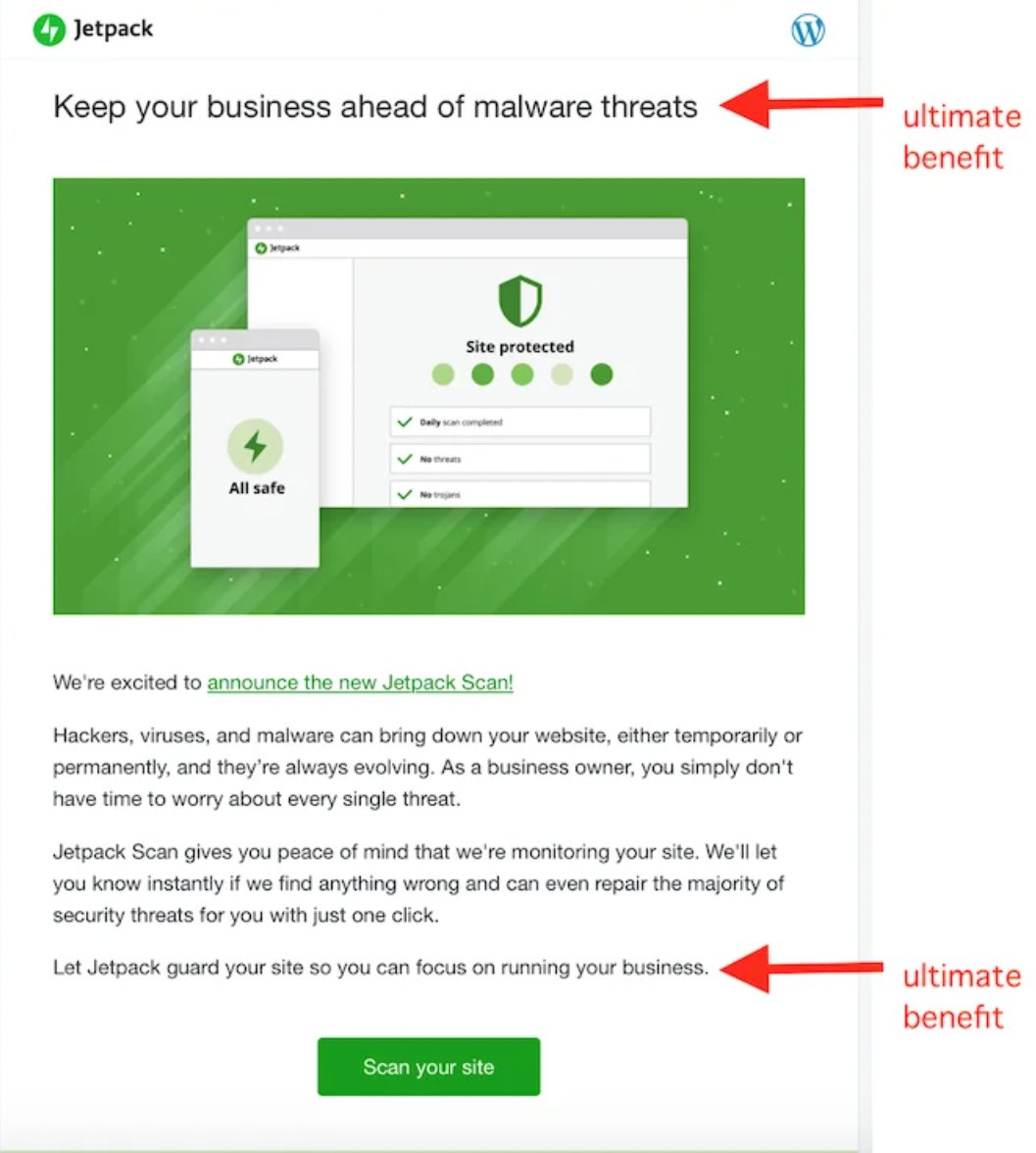 Educational or informational emails
Newsletters
Newsletters feature company updates and also include sales incentives, new milestones attained, or relevant information like case studies featured and subscriber-only offers.
Simply put, a newsletter is an opportunity for you to share information, suggestions, and guidance that will be most beneficial to your readers.
Amid a natural disaster or business controversy, marketing emails may also aim to communicate a general message on the company's behalf. Newsletters are mailed on a weekly, biweekly, or monthly basis.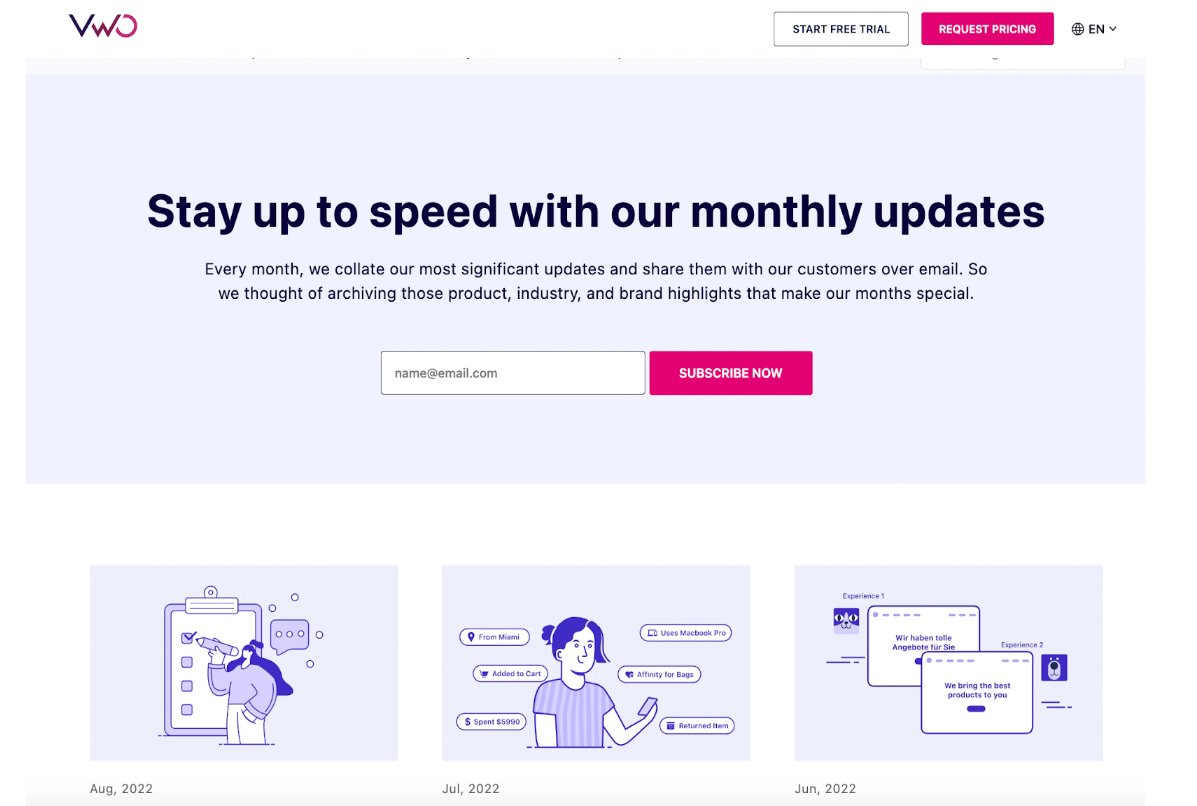 Announcements
The most accessible approach to keep in touch during glitches on your website, shipping delays, and system or software failures is to send updates to your contacts via email. It is secure, rapid, and effective, and can match the formal tone of even the most momentous announcements.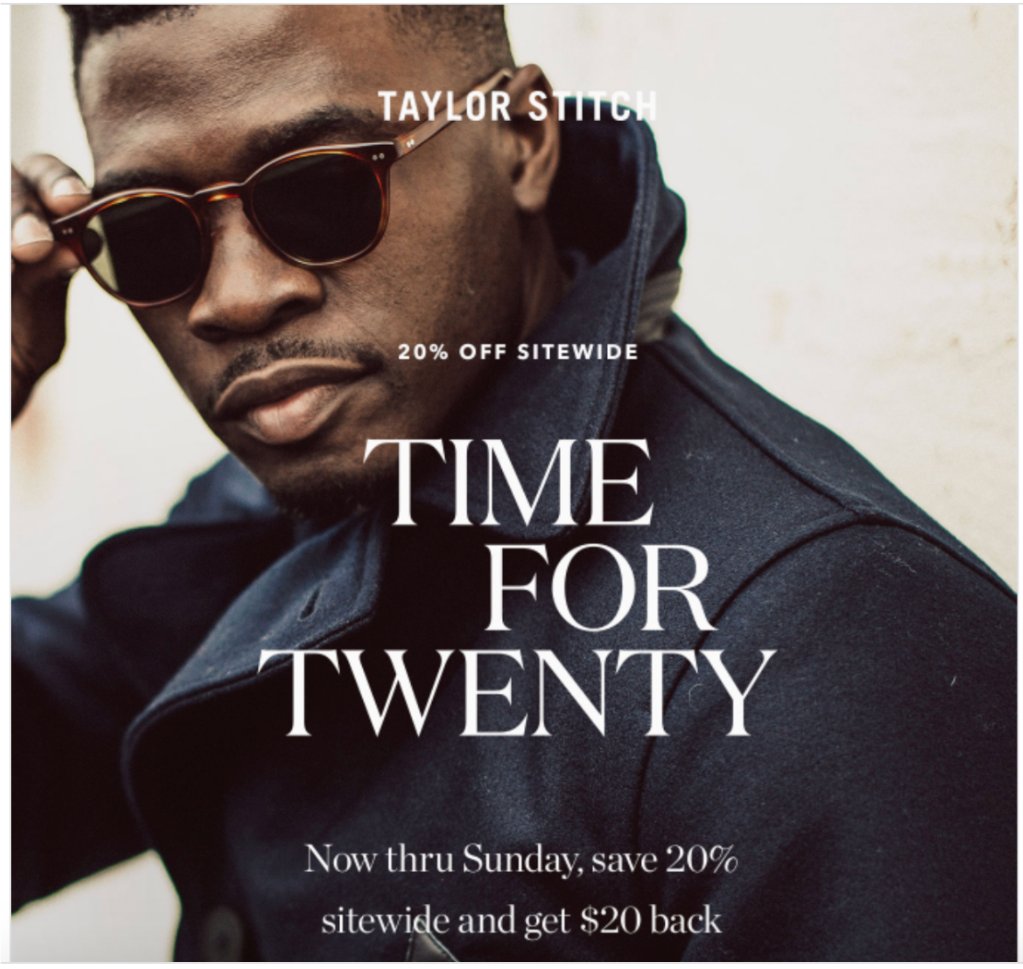 Re-engagement emails
Re-engagement emails help re-engage customers or subscribers who have largely disappeared. They are intended to spark the attention of these disinterested subscribers once more and win them back.
Take a look at this example.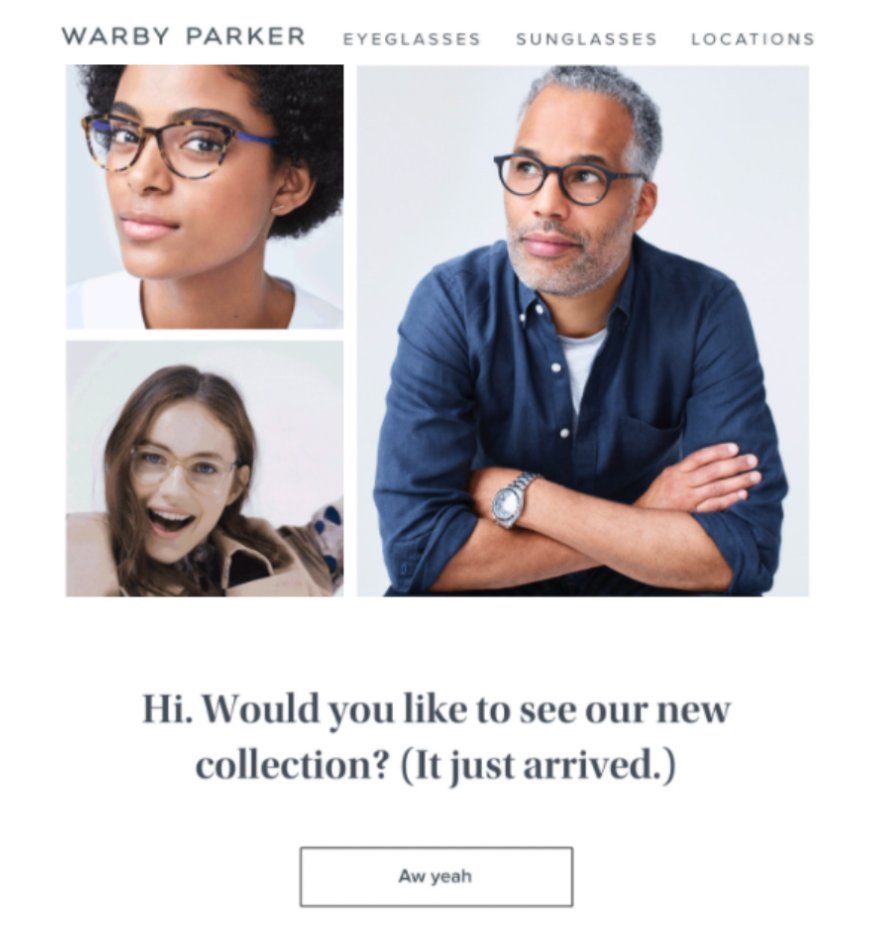 Tips for improving email conversion rates
Create mobile-friendly email campaigns
Nowadays, mobile devices are used to read emails more frequently than any other device, and this pattern is not anticipated to change very soon.
Give more attention to the following details to achieve excellent mobile optimization for email campaigns:
Make sure the subject line is brief so that smartphones can display it effectively (25-30 characters).
White spaces and text breaks make it easier for readers to skim.
To make the text easier to read, use bigger fonts.
Make your links clear and straightforward to click.
Make your CTA buttons robust to ensure better performance on mobile devices.
Your photos should be optimized to speed up loading.
You should test your emails' mobile optimization to see which components function properly and which don't. To assess the changes you have made and observe how your segments respond to them, conduct an A/B test.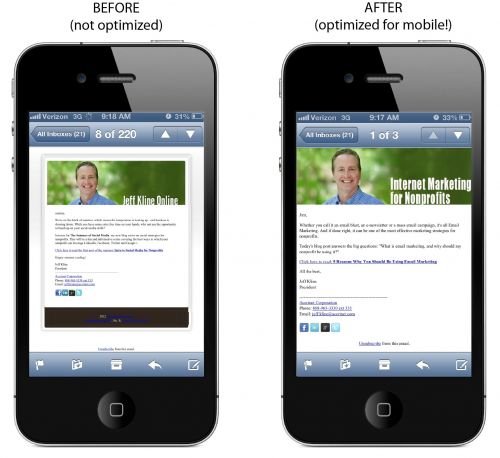 Offer outstanding material, personalize the sender name and subject line
After segmenting your list, you must choose the most effective strategy for reaching your subscribers. Your campaign's recipients' actions will be influenced by three factors: the subject line, the sender name, and the quality of the content.
When receivers get an email, the sender's name is typically the first thing they notice. The name you choose to send emails needs to be obvious and recognizable. Making sure that the name you use is consistent and that receivers always receive emails from the same sender.
Both the sender's name and the subject line are crucial. You can create an effective subject line by following the guidelines below:
Make your subject lines concise and evocative (because of character limitations).
You can influence your open and conversion rates by including elements of curiosity, urgency, relevancy, value, or emotion.
Make your subject lines unique and contain specific information.
You can improve your chances of attracting visitors and test several subject lines for your emails by A/B testing. Compare the effectiveness of different power words and the length of your subject line.
Campaign automation and the use of behavioral triggers
Emails that are sent in reaction to a subscriber's behavior are called behavior-triggered emails. They constantly result in higher conversion rates due to the sense of urgency they provide to the customers.
The following triggers or events can be programmed to send automated emails in response to:
Welcome email for blog subscription.
Greeting email sent when a prospect becomes a client visits, clicks, or form fills.
Conversion events at the top of the funnel.
Occurrences of bottom-of-funnel conversion (events that signal serious interest in your products or services).
After a certain time, subscribers become inactive or dormant.
Conclusion
You may improve sales at a low cost by reaching and connecting with your target audience in a personalized way by developing a solid email marketing plan. We're all aiming to achieve conversions from our emails, regardless of the sector we're in or the nature of our goods or services. In light of this, a few best practices can be applied in every industry to enhance your email strategy, boost reader engagement, and boost overall conversions from your marketing emails. For information on optimizing for a higher conversion rate, read this blog, Optimizing for higher conversions.
Open and click-through rates are the common KPIs for a successful email marketing campaign. Your campaigns must be thoughtfully designed if you want to increase your open, click, and response rates.
This can be accomplished by putting your planned campaigns to the test to see what performs best for you.
A/B testing is a wonderful tool for raising the effectiveness of your email marketing campaigns. You can compare the components of your email messages as a result of experimentation to determine how they affect the responses of your subscribers.