VWO Engage
RSS-to-Push Notifications
Built specifically for bloggers, publishers, and content creators.
VWO Engage's RSS-to-Push feature comes handy for publishers, bloggers, and content creators. It helps you communicate to a larger audience, methodically, and easily. Send automated web push notifications to the desktop or Android browsers, every time you update a post or add new content to your website or blog, by simply adding a RSS feed URL to your VWO Engage account. Keep building your content and updates while we handle the rest.

How RSS-to-Push works?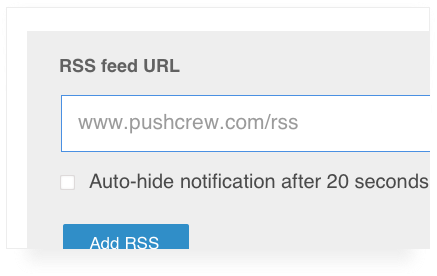 RSS feed URL
Add your website RSS feed URL and automate push notifications to your subscribers. VWO Engage parses your feed every 3 minutes, and whenever there is a new post or update found, it automatically fetches it and gets queued to be sent.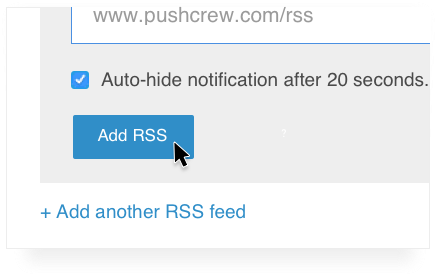 Auto-hide notification
Enable this feature to automatically hide your notification on the subscriber's screen after 20 seconds. If not, you can choose to make it disappear after the subscriber records a certain response - either closing it or clicking on it. Decide what works the best for you.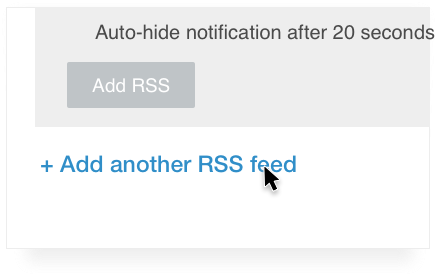 Add more RSS feed
Why create multiple accounts for your various RSS feeds, when you can add multiple RSS feed URLs to a single VWO Engage account? Add as many website RSS feed URLs you wish and get them automated for sending notifications.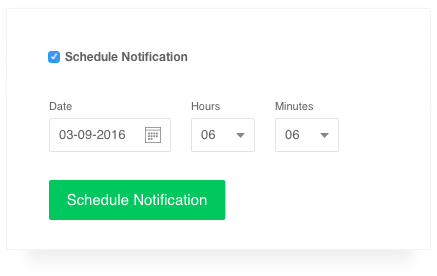 Schedule notification
As soon as a new post is found, VWO Engage schedules it to be sent as a notification 30 minutes later. Don't fret if you want to make changes to the update at that point, you can just edit the notification or schedule it for a later time.
Know More
Why opt for RSS-to-Push notification

Increase traffic
Bring your subscribers back to your website by linking your push notifications to your RSS feed. The notifications are delivered to your subscribers' browsers and land them on the updated pages.

Better than email subscription
No more worrying about subscribers missing out on your emails, or your communication getting lost in the spam or junk folder. Connect your RSS reader to automated Push Notifications and deliver it to them right on their devices.

Easy to subscribe
Get rid of the lead capture form and collecting information like email id and contact number to add them to your subscriber list. All you need is a single opt-in from your visitors to start sending notifications immediately.
Deliver great experiences. Grow faster, starting today.