Which squeeze page is the best? A/B test discovers a design with massive 28% conversion rate
Squeeze pages are special type of landing pages which try to collect email address of a visitor by promising a free offer. Squeeze pages usually have high conversion rate (typically >10%) since the offer is compelling and call to action is clear. Here's how a typical squeeze page looks like:
Note the provocative headline, prominent call to action and a form to collect email address. That's all this page has but it works wonderfully!
Split testing on Squeeze Page Templates
Rishan (from 4D Innovations) is one the VWO customers and he runs a business that empowers and guides people to achieve financial freedom by doing what they love in the context of the online marketplace. He decided to do a split test between three squeeze pages (with same offer but different content) and amazingly he found a version that converted at an impressive 28%. That means for 100 visitors, he was able to persuade 28 visitors to give their email address to them in exchange of free guide. This conversion rate was an improvement of 125% of his original page (which had 12% conversion rate).
Just by changing the design of the squeeze page, Rishan more than doubled his conversion rate. No new offers, same traffic but now 125% more email addresses collected for the list. How cool is that?
Best Squeeze Page Design
So, till now I have just talked about the split test. But where is the screenshot of the highest converting squeeze page?
Well, following are different versions tested in the split test and their corresponding conversion rates:
Original page: 12.5% conversion rate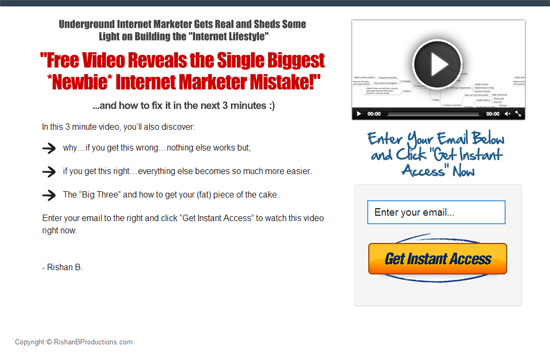 Variation B: 21% conversion rate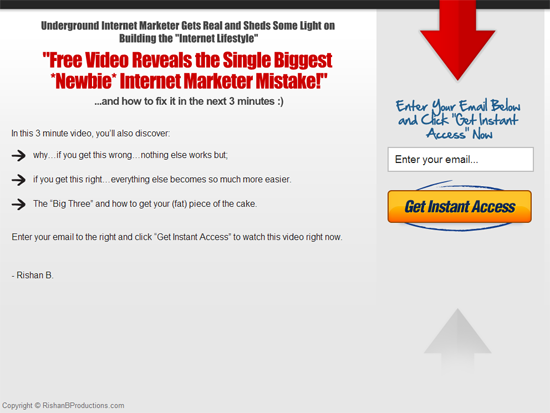 Best performing design (Variation A): 28% conversion rate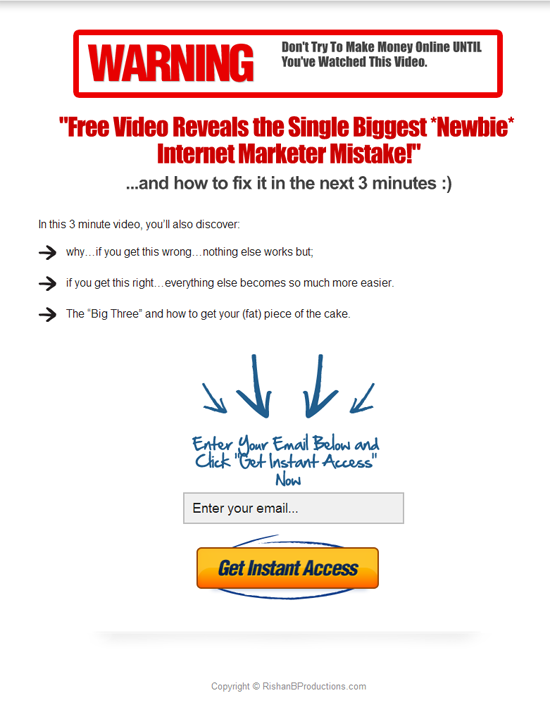 Variation A converted at 28% and improved conversions by 125% over the original version (the difference was statistically significant).
Interesting point to note is that Rishan never expected variations to perform better as control had the opt-in form above the fold and winning variation didn't. That's why he said: "There's no way to find out which design converts best unless you do an A/B test!"