What is General Data Protection Regulation?
Drafted and passed by the European Union (EU), the General Data Protection Regulation (GDPR) is called one of the most stringent privacy laws globally. Put into effect in 2018, the regulation imposes restrictions on organizations that collect personal data from European citizens and residents.
With its groundbreaking provisions, the GDPR has transformed how marketers reach out to customers and position their companies without abridging people's right to privacy at any cost.
Understanding GDPR compliance
The right of customers is at the heart of the GDPR regulation. It applies to all companies, whether private or public, that collect the personal data of people in Europe. Companies working with personal data are bound to appoint a data officer or controller who should be in charge of compliance with GDPR.
The entire gamut of data processing rights and responsibilities is divided among the below:
Data Subject (User)
A person who provides his data for processing.
Data Controller
An organization that decides the means and objectives of processing data.
Data Processor:
A third-party organization processing data on behalf of the data controller.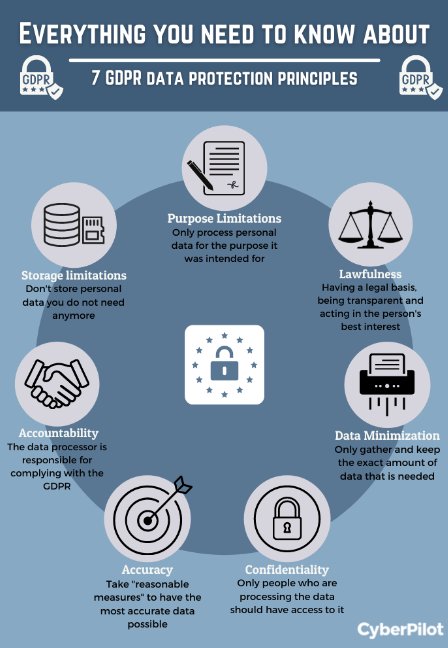 Companies that violate GDPR guidelines are charged with hefty fines. This year Google LLC was charged with a fine of Є5m for violating Article 6 (lawfulness of processing) and another Є5m for the violation of Article 17 (right to erasure) by the Spanish data protection authority.
How to be GDPR compliant
Not complying with GDPR can not only cost a business financially but can put its reputation at stake by shaking customers' faith in them forever. Here are a few things to do to stay GDPR compliant:
Know what data you're collecting
Understand what types of data are flowing across your platforms and systems. Do you have consent to collect a particular type of data? Are you disposing of the data? How are you processing your data? Find answers to these questions to understand how far your data strategy is from being GDPR compliant.
Clearly state data collection motives
Inform your customers about what types of data you're collecting from them at every data collection point. Website forms and website cookie collection notices are the most common places on websites where data-related information pops up.
Up-to-date privacy policy
Make your company's privacy policy accessible throughout your website. Also, make sure whenever an update is available, every customer is made aware of the updation.
Report data breaches instantly
According to GDPR's article 33, data breaches should be reported within 72 hours. Processors should inform controllers of data breaches and the latter in turn should report to a supervisory authority. Based on the severity of the data breach, fines are imposed accordingly.
Appoint a Data Protection Officer
It is required by the GDPR for all companies to appoint a DPO who is supposed to oversee the data protection strategy of a company. With an officer guiding your data strategy, you'll make informed decisions and feel less overwhelmed by the depth and extent of GDPR regulations.
Benefits that GDPR brings to businesses
GDPR prioritizes user rights over everything else. But if you look closely it also brings a lot of benefits for businesses. Here are some of them:
Strengthen cyber security
Businesses that have been taking cyber security lightly are now compelled to take this matter seriously. Loss of user data not only means monetary losses which can be recouped with more earnings; it leads to reputational damage beyond repair.
Improve marketing efforts
The first step of being GDPR compliant is auditing all data you have. This way you can fine-tune your database, get rid of obsolete leads, and focus your efforts on reaching out to high-quality leads while being privacy compliant.
Gain customer trust and loyalty
By maintaining transparency with your customers regarding data collection, you'll be able to showcase your responsibility and true intention toward them. This will not only boost your business reputation but also result in high sales and revenue.
Establish a company culture
By complying with GDPR, you'll establish and spread the value of data privacy and security across the layers of your organization. This way a company grows to be more responsible toward its customers and society at large instead of simply focusing on its growth.
How VWO has embraced GDPR
VWO is committed to protecting its users' right to privacy. We've put in place all the processes and systems that ensure the same. GDPR's principles align with our core value of building a privacy-conscious culture at VWO. Apart from being GDPR compliant ourselves, we also assist our partners and customers in their GDPR compliance journey. As a result, we update our VWO platform, strengthening our combined security posture.
Whether you want to store and manage visitor data through visitor recordings or collect consent through browser privacy settings, you can do it all by adhering to GDPR using VWO. For more details on this, you can read this article.
Having a tool like VWO can help your marketing thrive in today's GDPR world. Take a full-featured trial to kickstart your GDPR-ready optimization journey.