What is cart abandonment?
Cart abandonment occurs when customers add items/products to their online shopping cart but leave the website without making a purchase or completing the transaction.
Cart abandonment is a persistent problem that has been haunting eCommerce businesses for a long time. These numbers increase during festivals and the holiday season when the competition for consumer attention soars.
Although it is not possible to recover all abandoned carts, the good news is that with the right kind of nudges, enough customers can be brought back to make up for the loss.
Cart abandonment rate is an important business metric for e-commerce businesses to monitor, as it is strongly related to customer conversion rates and revenue. A high cart abandonment rate is a standard signal of difficulty in the checkout process or consumer experience.
How to calculate the cart abandonment rate?
Cart abandonment rate is the percentage of online shoppers who add items to an online shopping cart but then leave before completing the purchase. It refers to the rate of interested potential customers who leave without buying anything compared to the total number of shopping carts created.
Follow the below steps to calculate the cart abandonment:
Divide the total number of finished purchases by the number of created carts.
Subtract from one, then multiply by 100.
For example, if 300 carts are created, and 100 are completed purchases, then the cart abandonment rate is 67%.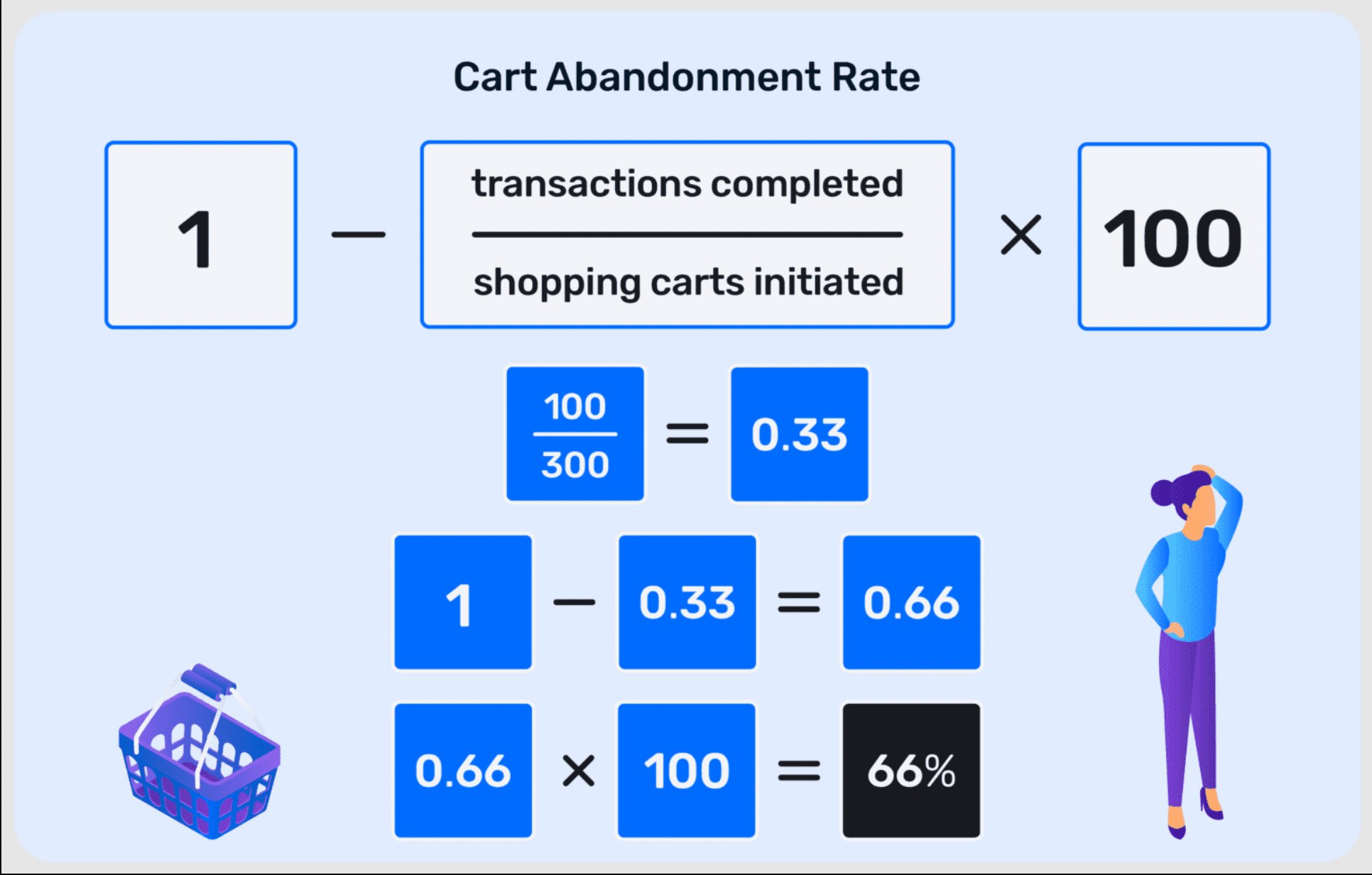 Keeping track of the cart abandonment rate provides online retailers with the following:
An understanding of website visitors and customer behaviour
Reasons why revenue may be high or low
Probable hiccups in converting online visitors into customers
Relevant eCommerce metrics
When adding cart abandonment rate to an eCommerce dashboard, it is a good practice to also track the below-related eCommerce metrics for context.
Cart abandonment industry statistics
Cart abandonment is one of the largest interference that eCommerce businesses need to overcome. Sleeknote provides some of the latest cart abandonment statistics.
Top reasons for cart abandonment
It is not possible to eliminate cart abandonment. However, understanding the triggers for the abandonment can help in troubleshooting the problem to some extent. Below we will discuss some of the reasons causing cart abandonment:
Some of the top reasons: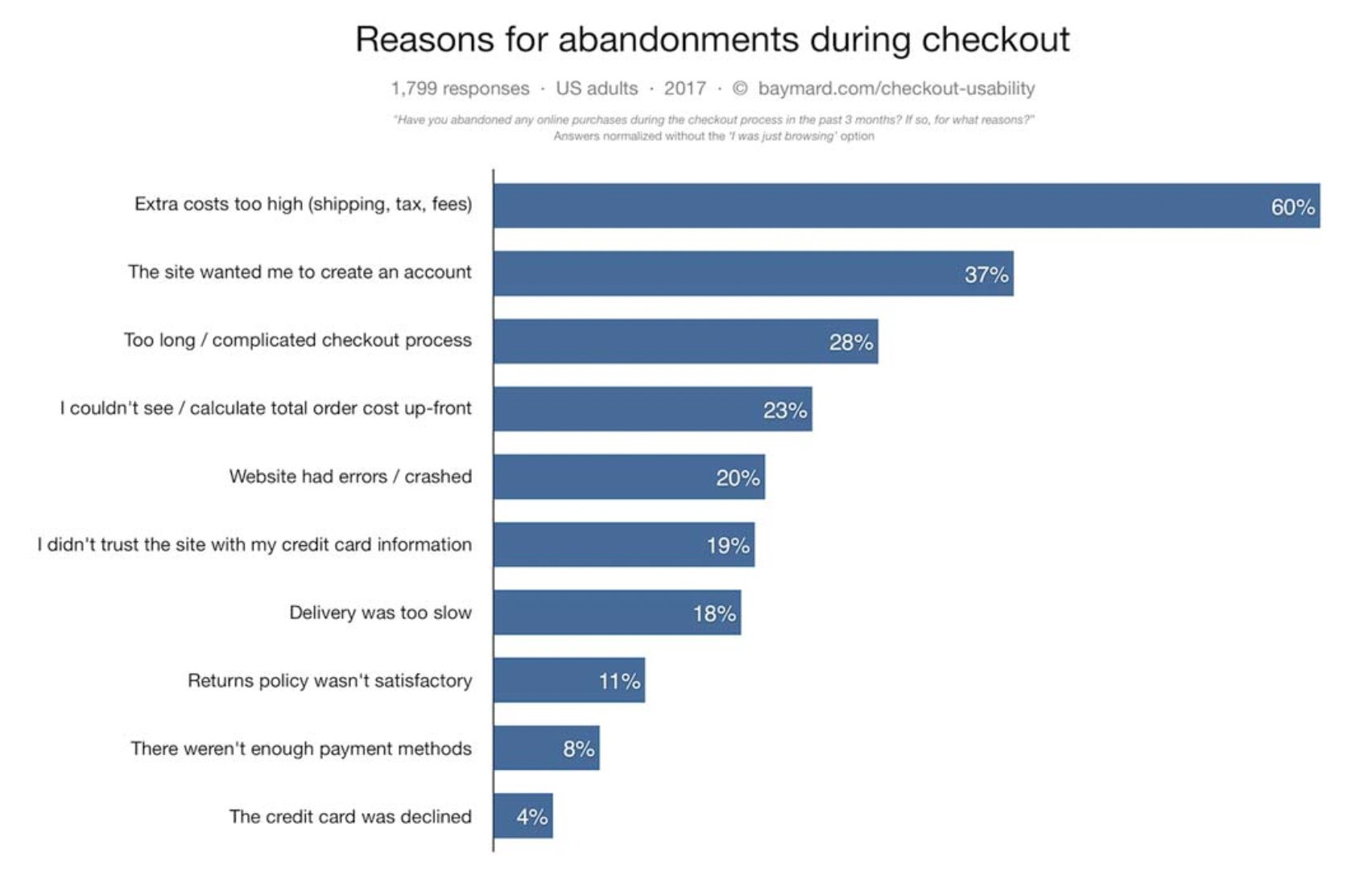 Additional and hidden costs (shipping, taxes, delivery) revealed at the checkout stage
A lengthy or complex checkout process
Compulsory account creation
Payment security issues
Product quantity restrictions
Comparison shopping
Unavailability of desired payment options
Vague return and refund policy
Uncertain delivery times
Site and app performance issues
Unavailability of discount or promo codes
Visitors only research for later
No express shipping
Solutions to tackle cart abandonment
Focussing on solutions to overcome the above-discussed reasons for cart abandonment will help businesses in promoting a seamless shopping experience for the visitors to the website. This will result in a decrease in cart abandonment rate and an increase in conversions. Some of the solutions are:
Be upfront about all costs: Being transparent and displaying all costs clearly on the order preview page is a good idea. It helps in building customer trust and could result in more conversions.

Include progress indicators on checkout pages: This provides a visual motivation to complete the checkout process.

Include product thumbnails throughout the checkout process: This is a way to reassure the customers about going ahead with the checkout for the choice they have made.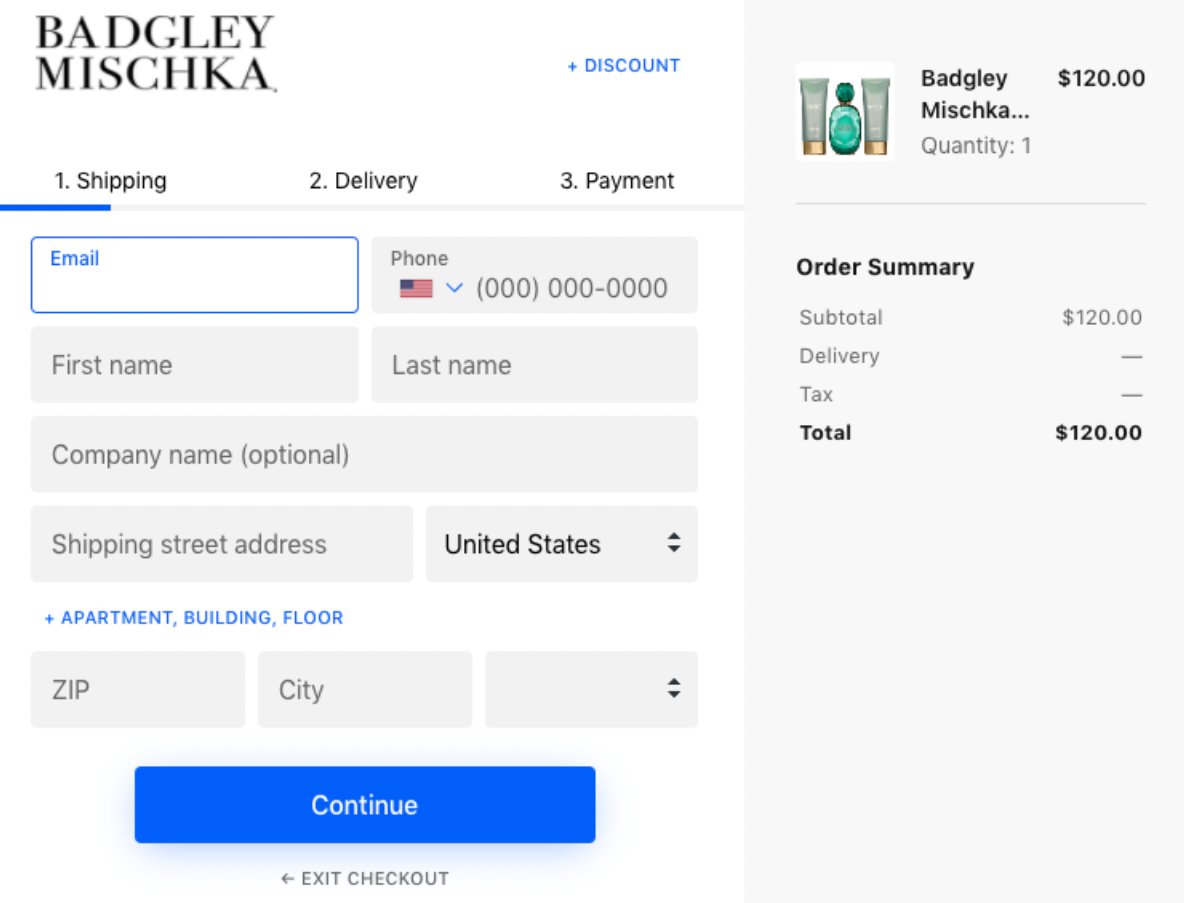 Provide effortless navigation between cart and store: It is a good practice to provide customers with the ease to drop items in their cart and quickly return to browsing products or checkout when they are ready.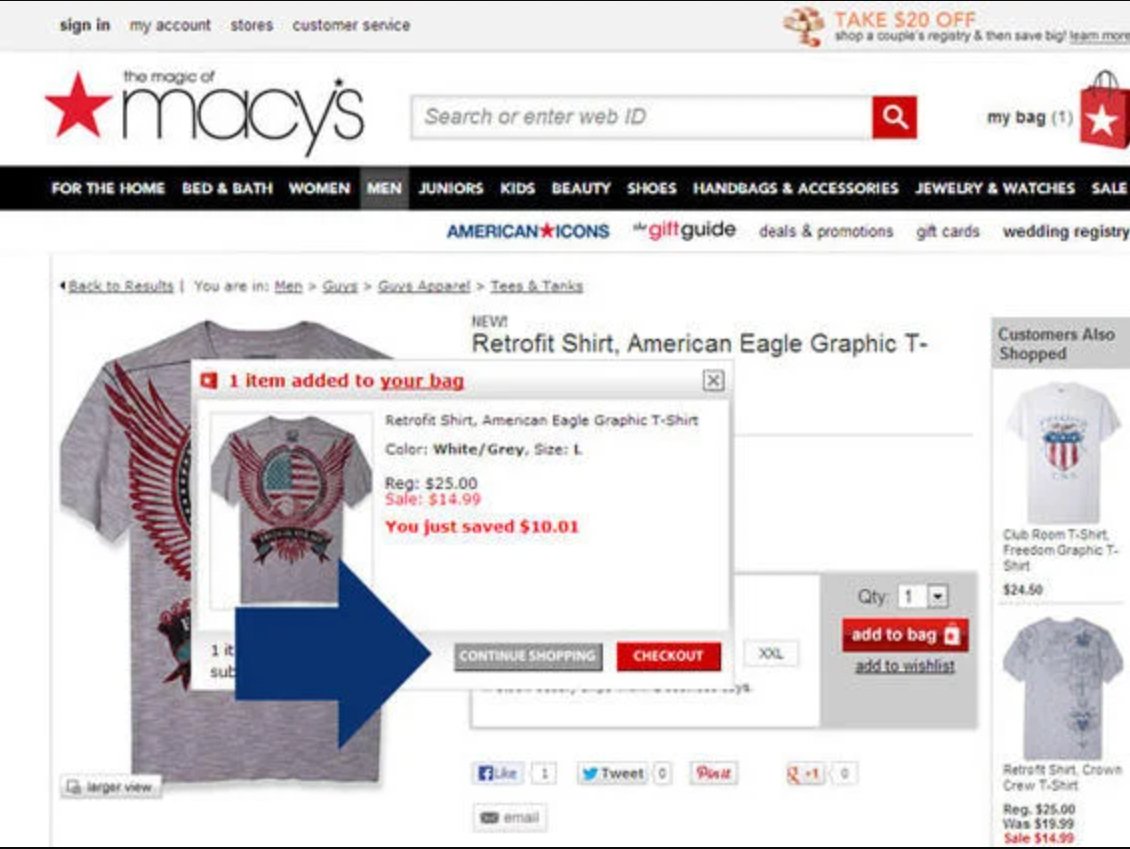 Offer multiple payment options: Providing the customers with a choice of payment options eliminates or minimizes the reason to abandon carts.
Nudge with a strong call to action on checkout pages: A strong call to action strengthens the resolve of the prospect to complete their purchase.
Offer guest checkout options: Giving the customers the option of not going through the long process of creating an account makes it an easier and frictionless shopping experience.
Keep the website and apps optimized: Slow-loading checkout pages are a big "no" for the customers. It is important to keep all the website and app elements fully optimized.
Provide a good return and refund policy: A good return policy provides peace of mind to the customer. It is a good idea to provide clear links to the return policy throughout the checkout process.
Provide live customer support: A study conducted by LiverPerson found that 83% of online shoppers need help while they are on site. Over half of them (51%) said that they are more likely to purchase if customer support such as live chat during the session was available.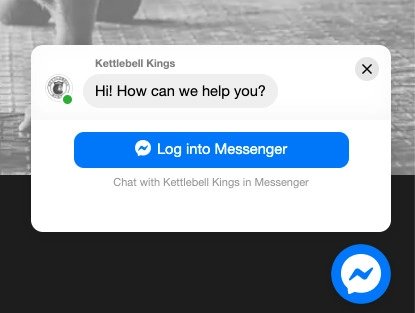 Offer multiple shipping options: Partnering with multiple delivery service providers can provide customers with a choice of delivery which will make sure the product is received at the desired time.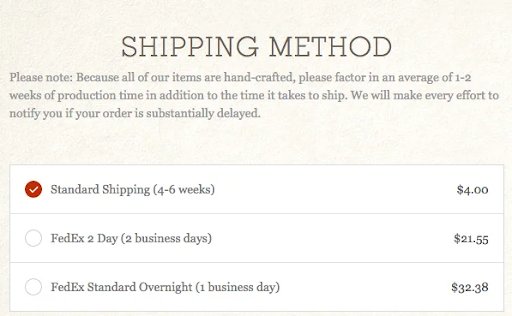 Marketing tactics to re-engage with cart abandonment
A combination of on-site and off-site marketing efforts can be considered to re-engage with customers who tend to abandon their carts. Some of them are:
Exit-intent pop-ups: Such pop-ups can be used to prompt the exiting customer with a discount coupon code so that the purchase can be completed.
Target abandoners with re-marketing: Re-marketing is essential for eCommerce businesses as it helps in winning back prospective customers who otherwise will be lost over time if not pushed a little. Few channels for re-marketing are Facebook, Google Adwords, and Bing Ads.
Remind with personalised emails: Sending timed emails to remind customers that they have an unfinished purchase can help in retrieving some of the cart abandonments. Populating the mail with a discount coupon and a link that takes them to the stage where they left can entice shoppers to revisit.
Provide social proof: Creating targeted ads showing others using the same product can help in reducing cart abandonment.
Collecting direct feedback from converted customers as well as cart abandoners can reveal insights for improvement in the checkout process.
A/B testing can help identify the impact of most of the above tactics on any campaign performance. Try A/B testing with VWO's all-inclusive free trial and see how easy it is.
There will always be some reason why customers abandon their carts. Knowing the "why" helps in putting together a comprehensive plan to get back as many of the "lost" prospects as possible.