We have been on the lookout for engineers/designers to join our team at our Delhi office (by the way, we're still looking, if you are in India and interested then please see our Careers page). To this end, we've put out feelers in multiple places and engaged the services of an army of recruitment consultants.


Unfortunately, the demand-supply equation of quality engineers and UI/UX rockstars just isn't in our favor.
So now we hear you ask "Okay, what's this got to do with behavioral targeting?" To increase job applications from our own website, we ran a behavioral targeting campaign aimed at our India audience using Visual Website Optimizer. What we did was simple: we created and displayed a little chicklet on the right hand side of the screen which said "We're hiring in Delhi :)". To test effectiveness of the chicklet, half the visitors from India were shown a page with the chicklet and the other half our usual page without the chicklet.
"Visitors from India" segment – No chicklet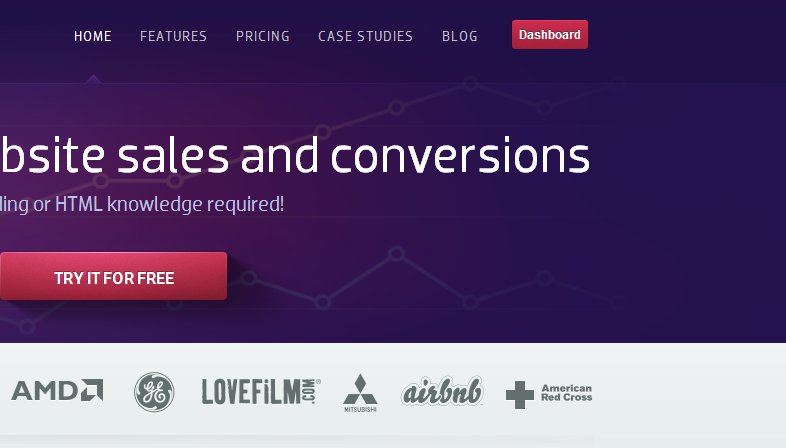 "Visitors from India" segment – with Careers chicklet on right hand side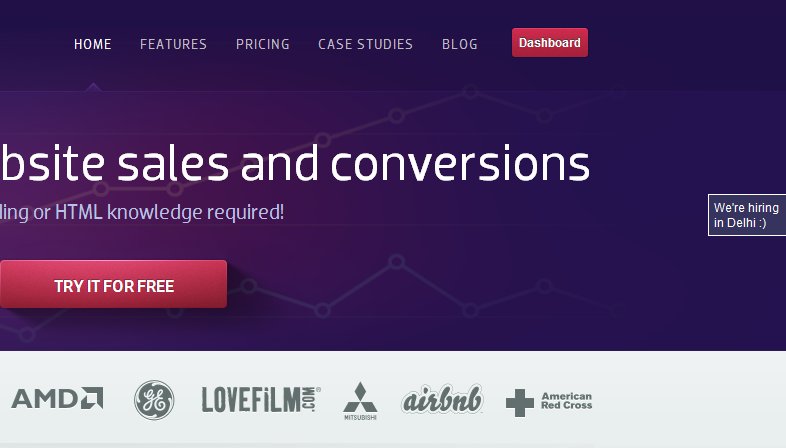 The result: 149% increase in click through rate to the Careers page. Just for the benchmark, we also measured worldwide CTR to the careers page and it was 0.43%. For visitors from India without the chicklet, the CTR was 9.17% (this tells that compared to average visitors, most Indian visitors are very interested in our careers page). However, the little chicklet increased the India CTR to 22.86% with 100% statistical confidence. To reiterate, this is a 149% improvement over normal CTR of 9.17%.
What does this show? It's not so much a display of the attention grabbing power of a chicklet (we pretty much figured that page views would go up) but an example of effectively showing specific content to specific audiences. In fact, in our previous post on behavioral targeting, one of the examples we gave was of a corporate website displaying the Careers section prominently to visitors from the same city. Funny how things come around.
The learnings derived: Behavioral targeting can be extremely useful for eCommerce businesses with multiple customer segments. Generally, the conversion rate you optimize is the rate for a certain part of your funnel, for example, "increase CTR to sign-up page by including large Call-to-Action with persuasive copy" or "increase sign-ups by reducing form length".
Such an increase might prevent you from digging deeper and trying to optimize conversion rates for different segments of your visitors, for example, "in the month of December, highlight summer dresses to visitors from Australia and woolens to visitors from Europe" for an online clothing store.
As is shown by research conducted by Microsoft, behavioral targeting can be very useful (click through rates on online ads increased by as much as 670% for well targeted ads) and is therefore used by almost every large retailer in the world.
However, you must take care to not go postal on it. Let's take the example of Target, who identified that a 16 year old girl was pregnant even before her father knew and started sending pregnancy related supplies to the family's home. Such minute targeting throws up many privacy issues and can result in a backlash. If you conduct business in the US, you would be well advised to go through this document (PDF – opens in a new window) on Tracking Online Behavior by the Federal Trade Commission, and if you're conducting business in Europe, please see our recent post on the EU cookies law.
Another issue you have to be careful of is that behavioral targeting isn't about brilliant segmentation, it's about brilliantly relevant content. In this regard, we couldn't have put it better than Avinash Kaushik of Occam's Razor, who said "You feed your BT system crap and it will quickly and efficiently target crap to your customers. Faster then you could ever have yourself."