Pricing is a tricky subject for even the most experienced marketing professionals. The inability to accurately predict how price changes will affect customer behavior makes them prime candidates for A/B testing. It is one "P" of your marketing mix that should rely on data as much as possible.
Meebox provides web hosting and cloud hosting to private customers, entrepreneurs and small businesses in Denmark. They used Visual Website Optimizer to run a test

on the Pricing page where the Original had no discount while the Variation had discounts of 20% (40% for the highest plan) if customers locked in for a 2 year period. While the Variation with price discounts increased the number of people who signed up, there were pleasant surprises in store on the Average Order Value (AOV) and Revenue fronts too.
The Test
The original pricing page had basic information like cost per month, space, bandwidth and domains.
Meebox original pricing page without discounts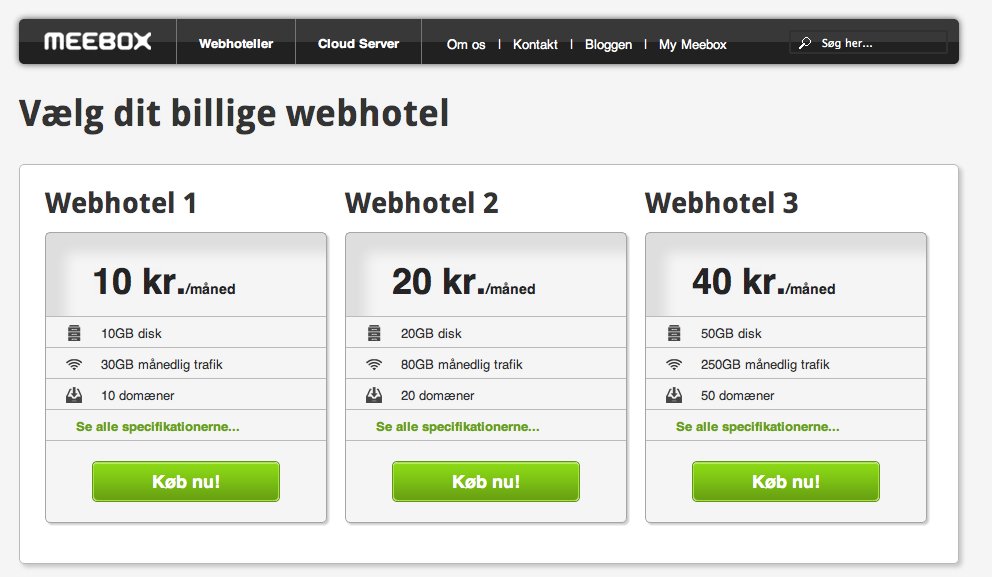 The variation also added discount information to the pricing table if users opted to sign up for 2 years.
Meebox variation pricing page with discounts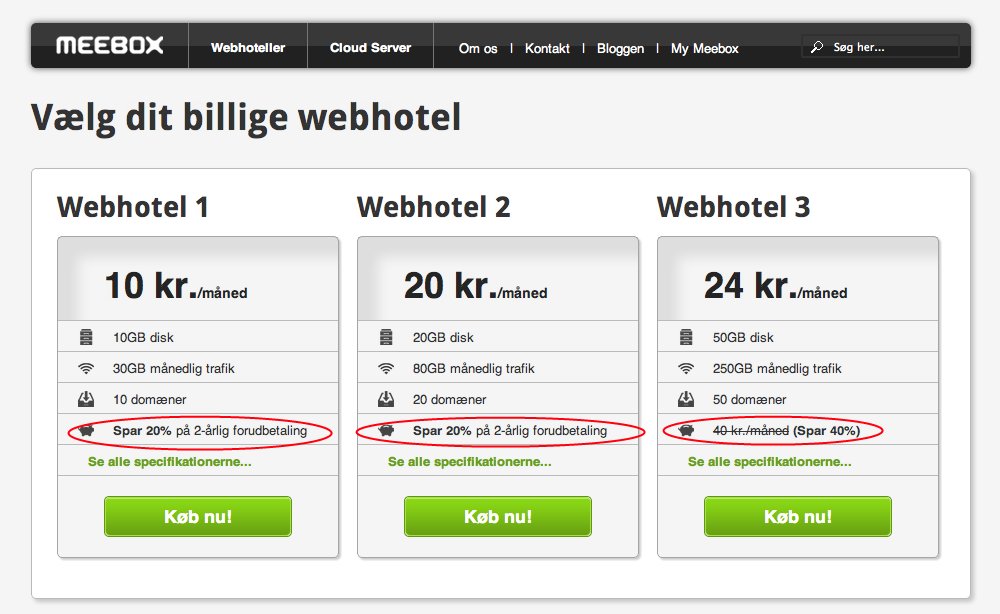 The Result
The results were astonishing, to say the least. To summarize, Meebox saw
121.56% increase in revenue (98% chance to beat original)
46.24% increase in Average Order Value (AOV)
51.85% increase in conversions (customers/visitors-to-page)
Insights
If you're offering a discount to potential customers, try to strike a balance by deriving value out of it. In this case, Meebox tied users to their service for 2 years. That is 24 months to cross-sell, up-sell and offer promotions for added services offered by the company. It's also common knowledge that retaining existing customers is far easier than acquiring new ones because they become a captive audience who don't mind hearing from you… once in a while.
Other pricing resources that are totally worth your while