Optimization in Marketing
What You're Doing Wrong in Your CRO Program
Duration: 55 minutes
Speaker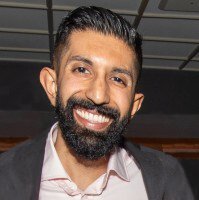 Shiva Manjunath
Practitioner of 'Test to Learn'

An experienced Experimentation Strategist, with a passion for driving revenue and creating high-value user experiences, Shiva Manjunath is a seasoned optimizer and a champion of testing to learn, not to win. He is currently working for Speero as a Senior Strategist, but previously worked with Gartner, Norwegian Cruise Line, and with Edible Arrangements. He has built and fostered cultures of experimentation and collaboration, ensuring every function within a company benefits from a robust experimentation program.
About The Session
What does it take to successfully execute a CRO Program? How do you know you aren't making any mistakes while planning and launching tests?
Shiva will answer these questions and share lessons that he has learned while running successful CRO programs over the past several years. He will also talk about collaboration, the data feeding into your program, and how you can navigate the politics of experimentation.
Key Questions
How the collaborative effort of CRO, UX, and Engineering, is greater than the sum of each team's efforts in silos

Why you should test to learn, not test to win

How you can set yourself up for long-term success in optimization

Why stress testing and augmenting your collected data is important