Optimization in Marketing
How to Create a Successful Culture of Experimentation: Test Everything
Duration: 60 minutes
Speaker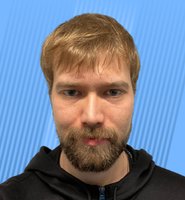 Alex Iosif
Growth Marketer
Alex is a growth marketer with eclectic experience in growth experimentation on multiple channels and stages of the funnel. He has an ever-growing love of A/B testing & CRO and has been with Recruitee for about 2 years now witnessing the company grow from just over 50 employees to 150.
About The Session
How do you instill a culture of experimentation in your organization? How do you get different teams onboard to trust A/B testing to build the best experiences for your visitors?
In this session, Alex will share key insights from his journey of building and scaling a testing culture at Recruitee. He will talk about the people who should be involved in an organization's testing program, what should be tested, navigating through roadblocks, and creating trust in A/B testing.

He will also discuss some of his favorite tests, what to do after a test concludes, and much more.
Key takeaways from this session:
The Who, What, and Why of A/B testing

Mistakes to steer clear of during experimentation

Post-test analysis: winner vs. loser

Alex's top 3 favorite tests