Optimization in Marketing
Accelerated Learning Through Experimentation at Intuit
Duration: 60 minutes
Speakers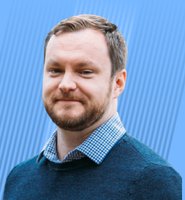 About The Session
Learning about human behavior is a vital aspect of the experimentation process. You build an idea around what could be the improved digital experience that will influence the buyers to buy your service or products. And then buyers tell you what they think about your idea.
At Intuit TurboTax, the pace of learning through experiments has increased in the past few years. This acceleration in learning is attributed to 3 factors:
access to self-serve data

design principles for rapid decisions

technology for rapid prototyping
These factors are guided by well-defined innovation frameworks used at Intuit:
Customer-Driven Innovation (CDI)

Design For Delight (D4D)
Rhys Mohun and Ted Chiasson are here to talk about learning at speed at Intuit.
Key Takeaways
Empower teams to make informed and confident decisions on their own

Limiting handoffs between teams to reduce delay in the experimentation process

Segregating signal from the noise and expanding strengths through customer-driven innovation