Your heatmap is being generated and you will receive it in your email in a couple of minutes.
In the meantime, let's learn more about heatmaps!
Heatmaps
Heatmaps are a color-coded graphical representation of visitor clicks in the form of a map or a diagram. Page elements are represented as hotspots based on clicks received on each page element.
Learn more about heatmaps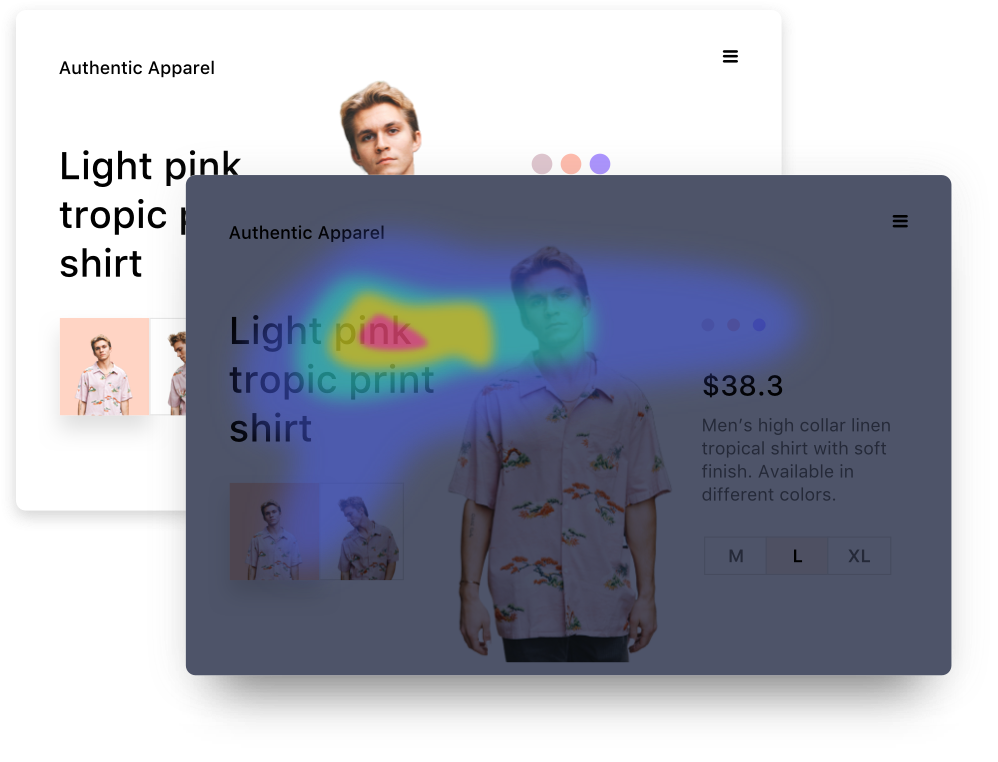 Digest a large volume of data
Heatmaps help the human brain easily read and digest large volumes of data within seconds and instantly take decisions. Their self-explanatory and highly intuitive nature further makes them a great and must-have qualitative tool in your arsenal.
Color
spectrum
in
heatmaps
Warm-to-cold spectrum (red-orange-yellow-green) is the most common color hue used to create a heatmap. The warmest colors, i.e., red and orange, represent the highest visitor engagement (in the form of clicks), while the coolest, yellow and green, indicate the lowest visitor engagement areas.
Visitor-interaction insights
This powerful and efficient diagnostic tool helps you uncover visitor-interaction insights, highlights bottlenecks and guides you through the entire optimization process.
Heatmaps is a feature of VWO Insights
VWO Insights
With VWO Insights, you can get much more than heatmaps to make your visitor behavior understanding more robust!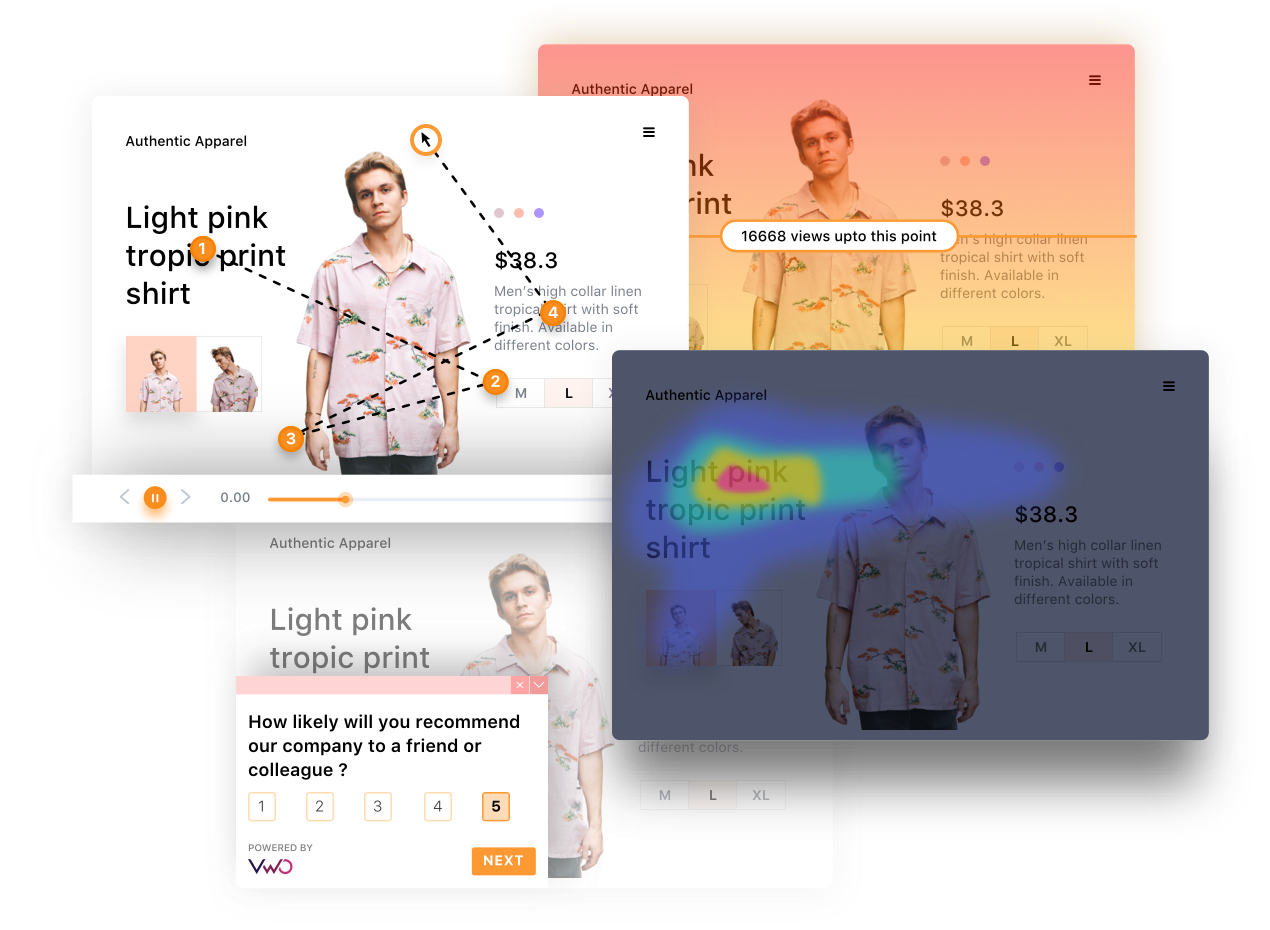 Use Heatmaps and VWO Insights to understand your website visitors