What is a SERP?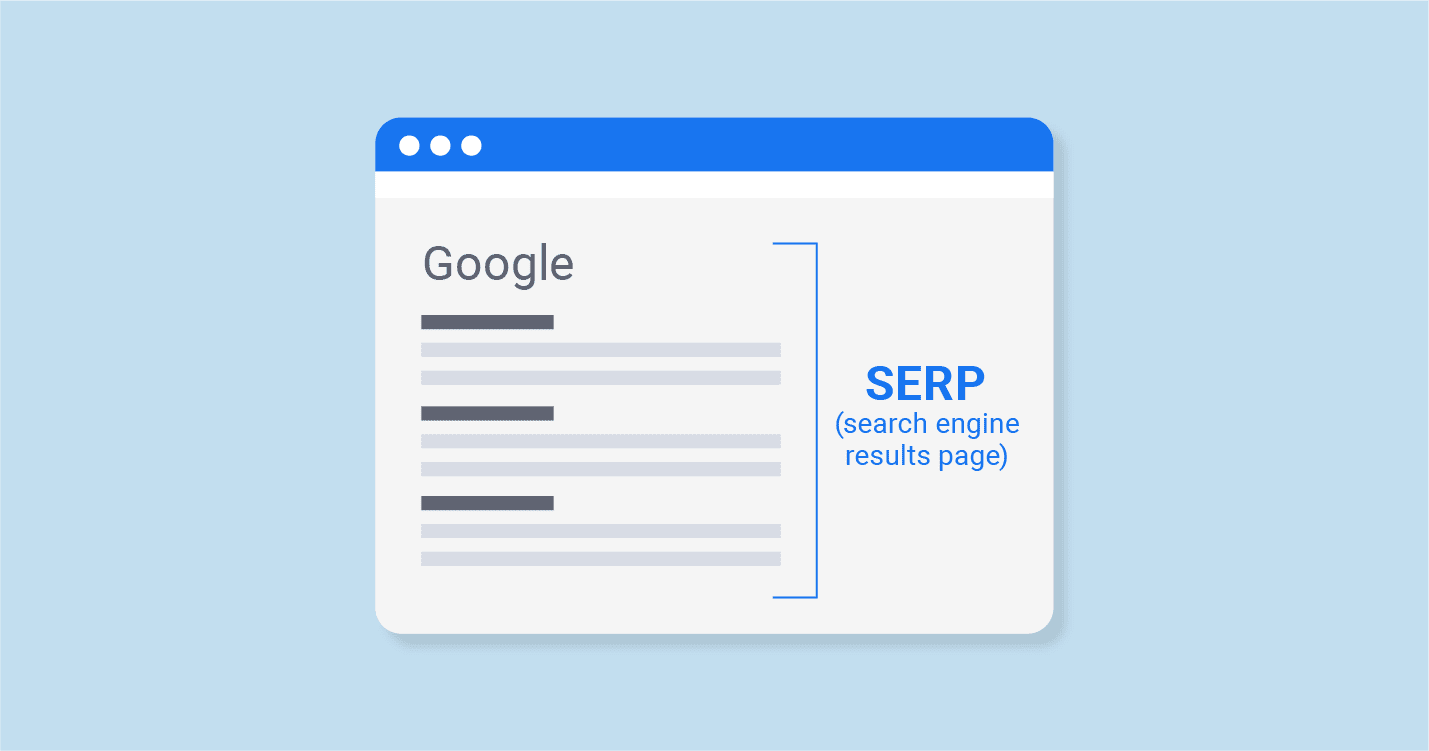 A SERP, also known as a "Search Engine Result Page," is a search engine result page that displays the best results for a user's search query. A single keyword or a mix of words may be used in the search for relevant information. The search engine then displays a selection of well-chosen snippets in a list, with the order of appearance determined by the provider's algorithm, and typically includes both organic and paid results.
Types of SERPS
SERPs contain two main types of content, organic and paid.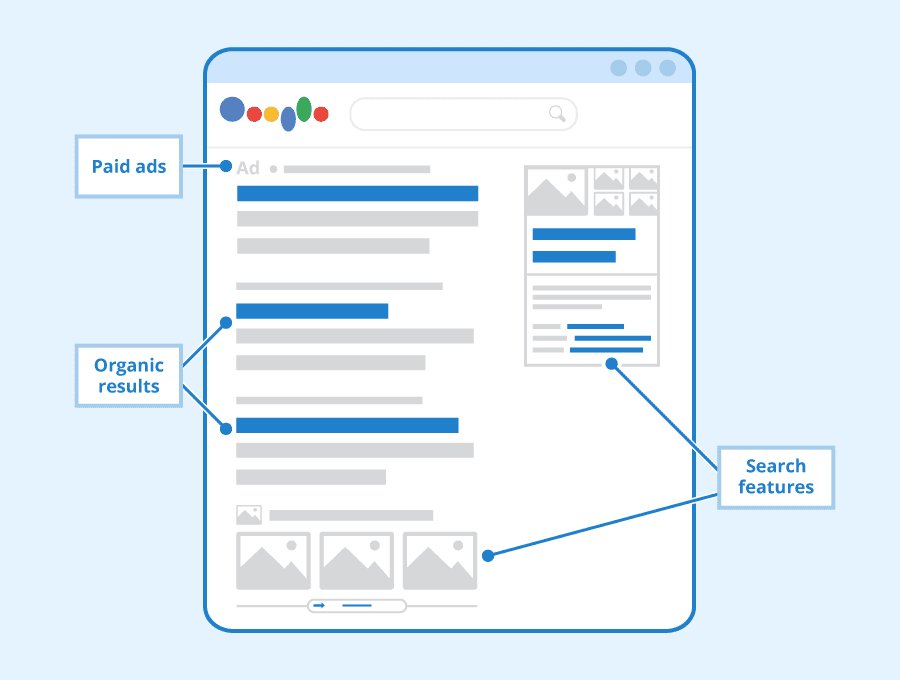 Organic SERPs
A good SEO strategy is the only way for your web pages to rank high on search engines. Search engine optimization is the process of increasing the quality of search engine traffic to your website. In terms of the number of results per page, the organic search continues to dominate the SERP. Organic search results also include the following:
Google Maps search results
Google's My Business listings
News articles
People also ask for tab
Social media feeds
Paid SERPs
Pay-per-click (PPC) advertising is a type of online advertising offered by search engines such as Google and Bing. Marketers can use it to place bids on highly targeted keywords in specific geo-locations. As a result, their links are more likely to appear at the top of search results for sales-related queries. Shopping advertisements and search text advertisements are two types of paid SERP listings.
Why is it important to dominate SERP?
You may already be aware that visitors will not visit your website if they cannot find it. As a result, you must focus all your efforts on getting to the top of the SERPs. A high ranking could have a significant impact on the success of your digital marketing campaign.
According to studies, the first result on a search results page attracts approximately 33% of all visitors. With each additional listing, traffic drops noticeably. For example, the second result receives approximately 18% of total traffic.
Even if you are not at the top of the search results, you have a good chance of increasing traffic. If you're ranked second, third, or fourth, you can still outperform your competitors because any position on page one receives more traffic than the results appearing beyond it.
It is critical to consistently optimize your website and content in order to move up the ranks. Moving up a level, such as from third to second place, can increase traffic by up to 30%.
How can you improve your website's ranking on the SERP?
As a business owner, you want potential customers to be able to easily find your website. One method for increasing visibility is to have a prominent position on the search engine results page (SERP). If your website is listed on the first page of the SERP, it is more likely to be seen by visitors and to receive organic traffic. In fact, most people don't even look past the first page of results. As a result, if your website is on the second or any page after that, it has a lower chance of being seen by potential clients.
There are a few points to consider:
Relevance:
Search engines strive to provide users with the most relevant and useful information. This means that if your website's content is closely related to the search query, it is more likely to appear higher on the SERP.
Quality:
In addition to relevance, search engines consider a website's quality. This includes the website's reputation as well as the user interface. Websites with high-quality content and a positive user experience are more likely to rank higher in search engine results pages (SERP).
Technical aspects:
A number of technical variables can influence a website's ranking on the SERP. These include the website's loading speed, the responsiveness on mobile devices, and the presence of structured data such as schema markup. Ensure that your website is optimized for these technical factors to improve its ranking.
SERP analysis
There are tools available to help your business move to the front page. These tools analyze the high-ranking pages and help you develop strategies to outperform these pages so that you can rank higher. One such helpful tool is SEMRush.
SEMRush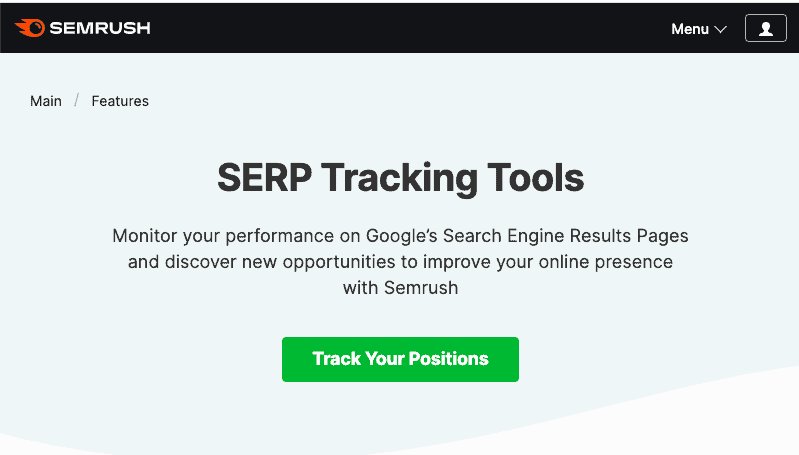 SEMRush offers three SERP tracking tools. Keywords, domains, and position ranking of your competitors are all tracked. Users can then evaluate a campaign's success, identify flaws, and improve ranking efforts.
The Sensor tool tracks Google activity levels for signs of new algorithm updates or changes to an industry's SEO strategy. The final tool, Ranks, identify domains with the highest organic visibility.
You can also see which domains have the most traffic and paid keywords, as well as their expected paid traffic budget.
Other tools include SERPWoo, Ahrefs Keyword Explorer, and SEO Quote SERP Overlay.
Conclusion
Businesses that want to generate organic traffic and be found online should consider the SERP. High SERP rankings can provide significant benefits, such as increased website visitors and prospective client leads. By optimizing your website for relevance, quality, and technical criteria, as well as paying attention to paid search advertising options, you can increase your chances of ranking well on the SERP and connecting with your target audience.
SERPs have evolved as a result of Google's improvements. In addition to simple text, users can now see photos, videos, reviews, and maps in search results. Successful search engine optimizers must always be aware of the most recent Google updates in order to adjust their strategies.