This A/B testing case study is about how an eCommerce store realized 24% increase in clicks to 'Add to Basket' button by using three easily implementable psychological tactics. First, by assuring the buyers that they were a trusted company. Secondly, by luring them through an incentive. And lastly, by gently pushing their thought process towards the purchase process.
The Company

Overtoom, a Dutch firm, is part of the international Manutan Group – a big name in the European mail order business market.
Element Tested
Giuseppe Hentenaar, the Webshop Marketer at Overtoom, decided to add some extra information near the call to action (CTA) on its product pages. Here's how the CTA looked earlier. (The English translation of 'In Winkelwagen' is 'Add to Basket')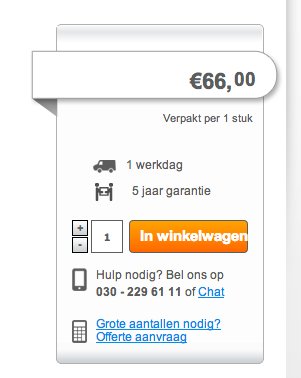 The test
Giuseppe used Visual Website Optimizer to set up an A/B test. He added three critical pieces of information just below the CTA in the variation.
Star ratings from customers (Beoordelingen)
Free delivery for orders above Euro 200 (Gratis bezorgd, voor orders vanaf EUR 200)
Pay by invoice or online with Visa or Master Card (Betalen op rekening of online met)
Here's the screenshot of the variation: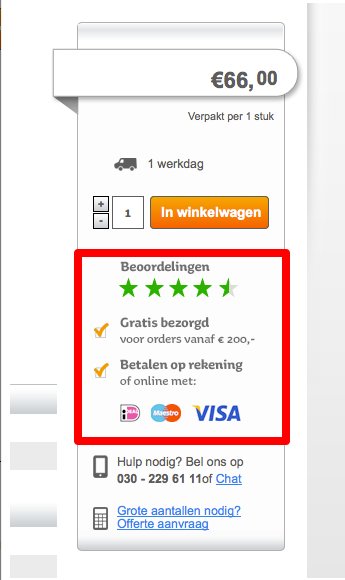 A/B test result
The variation, with the three added points, increased conversions by close to 24%. Overtoom ran the test for around 10 days before the Challenger achieved 99.9% statistical significance.
"VWO showed us that we had 25% higher conversion with the variation on the product page. Awesome improvement!" said Giuseppe Hentenaar.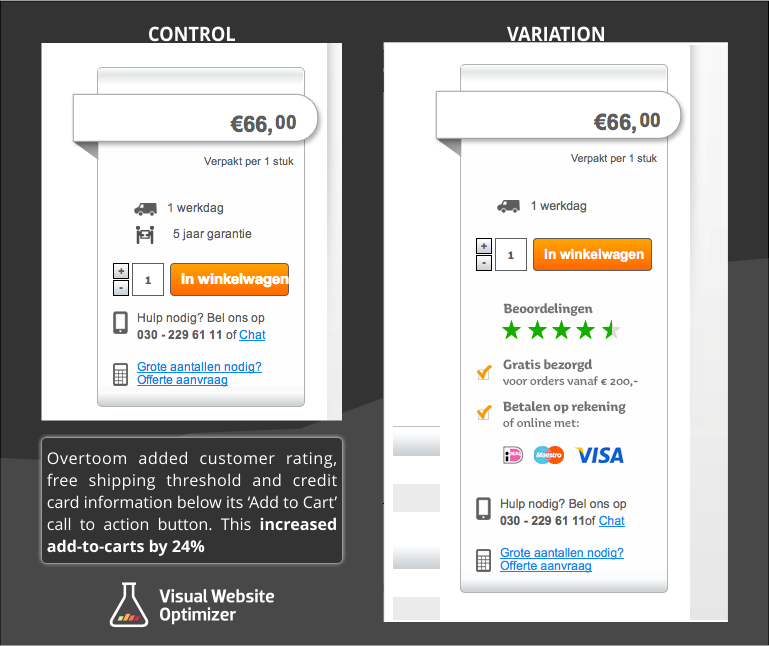 What worked?
"What worked here," you might wonder. After all, three new points were introduced in the variation. But if you look at these three bits of information in context with its neighboring elements, they seem to form a perfect flow.
The 3-step psychological process that worked
Here's the effect of the individual elements on the minds of the customers
Star Ratings — Assure
Free shipping threshold — Lure
Payment options — Gentle Push
1) Star Ratings (Assure)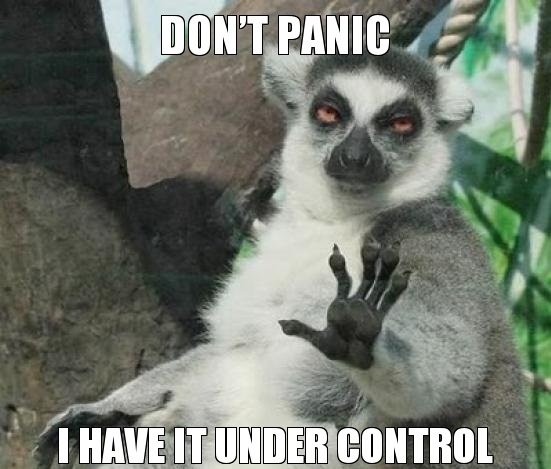 "We thought we should give our customers some kind of assurance. We wanted to let them know it's safe to buy from us. The test worked because the customers are convinced about buying the product after seeing other customers give us a 4.5/5 star ratings."
Customer rating was the first weapon in Overtoom's conversion arsenal. Its objective? To eliminate fear and assure the customers that they are dealing with a trusted name.
According to an Infas survey, 65% of online consumers in Europe say that star reviews are important for them when choosing a website.
Another Nielsen study shows that 70% online consumers trust customer reviews on websites. A VWO client, Express Watches, also cashed in 58% higher conversions by adding customer reviews and ratings on its product pages (here's a mammoth piece on 37 ways to eliminate buyers' fears).
Giuseppe placed the ratings right below the 'Add to basket' button to get maximum results.
2) Free shipping threshold (Lure)
Now that the potential customer's mind had been cleared of all the fears and anxieties, comes the next part — luring them with a tempting incentive.
If you haven't already heard about the virtues of the word 'free', do buy yourself behavioral economist Dan Ariely's Predictably Irrational. Or at least read his post about how people tend to buy things they don't want in the first place, just because they are free.
But it's not just the word 'free' that tempts here. It's free shipping for orders above Euro 200. According to a Deloitte study, 40% of online consumers are willing to buy more items if they qualify for free shipping. Another UPS study reveals that 39% of customers often purchase enough to qualify for free shipping.
So, not only does this information lures the customers, it also potentially increases their average order value.
3) Payment Options (Gentle Push)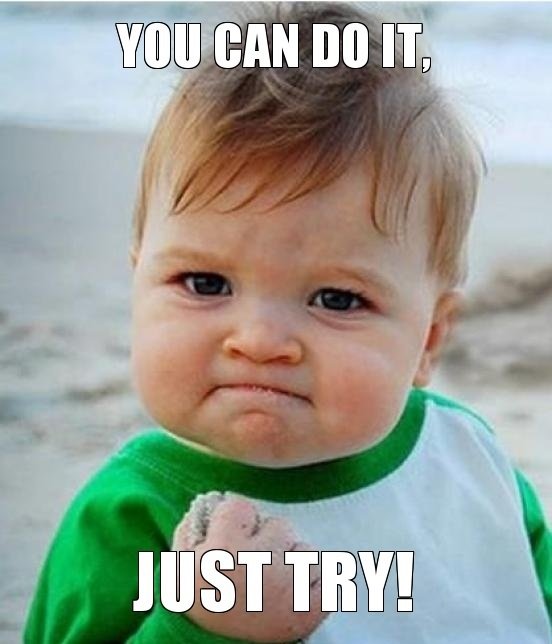 Now after assuaging the buyers' fears and tempting them with an incentive, the variation gently pushes the customers towards making the purchase. Gentle, because it just matter-of-factly says, "Dude, you can pay by card in case you want to shop."
Just when the customer is thinking, "Okay, these guys seem to be trusted… My order might qualify for free shipping as well..", it gently pushes their thought process towards the direction of payment.
Try testing for free
"The tool (VWO) really helped us with this A/B test, and gave us the perfect insights," says Giuseppe Hentenaar. 
If you are even slightly inspired by this case study, I can't recommend you testing highly enough. Check out these entire gamut of case studies if you need ideas to get started. Procrastination won't increase your sales. Start testing for free right away.