Images engage people.They break the monotony of an all-text web page. And sometimes no words can make the message clearer like the way a good image can. There's nothing to argue when someone says images can improve your conversion rate. But sometimes wrong choice of images can hurt your business too.
As images directly impact the conversion rate, it's best for you to understand how to select the right images without making expensive mistakes. And choosing the right images is just what today's case study will help you understand.
About the Company

Our customer, ExactTarget, is a global digital marketing SaaS leader. They empower organizations to communicate better with their customers through cross-channel solutions that run across email, marketing, social media, web and mobile platforms. Their integrated applications allow marketers to improve return on their marketing investment with data-driven communication solutions.
ExactTarget is hosting a Premier Digital Marketing Conference, Connections 2013, in Indianapolis this September. To attract registrations for the event, the company made a landing page for their targeted traffic. They used Visual Website Optimizer to run a test on their event landing page.
Below is the Control page for the test: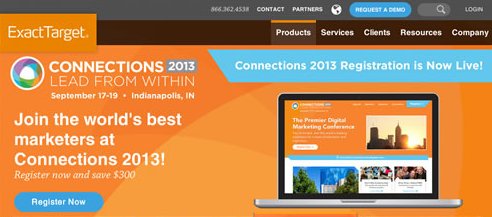 Test Hypothesis
Good images have done the trick for ExactTarget in the past as well when they ran some tests on other pages of their site.
So, the test hypothesis was that using a more relevant image on the page should improve clickthrough rate (CTR) to the registration page.
The image on the original page showed a laptop screen draw attention to the announcement of the conference. And while the image was not completely irrelevant for their conversion goal, it might have been a little confusing for visitors. There's a possibility that the laptop screen gave an impression of a virtual conference instead of a live event.
ExactTarget replaced the laptop image with the more appropriate conference image shown below in their Variation page: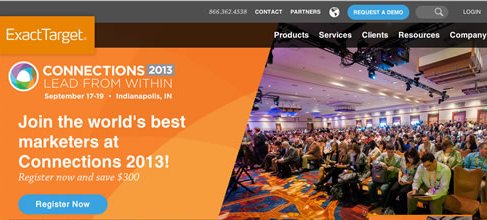 Result
More than 11,000 visitors were tested for each version. The Variation beat the Original by 40.18%, fair and square.
The Variation probably won because it better related to the thought of a lively marketing conference. The vibrant, packed auditorium gave the impression of a great buzzing venue where the prospects would want to be. Plus, it made clear that the conference is indeed a live event.
You can see the Comparison image here: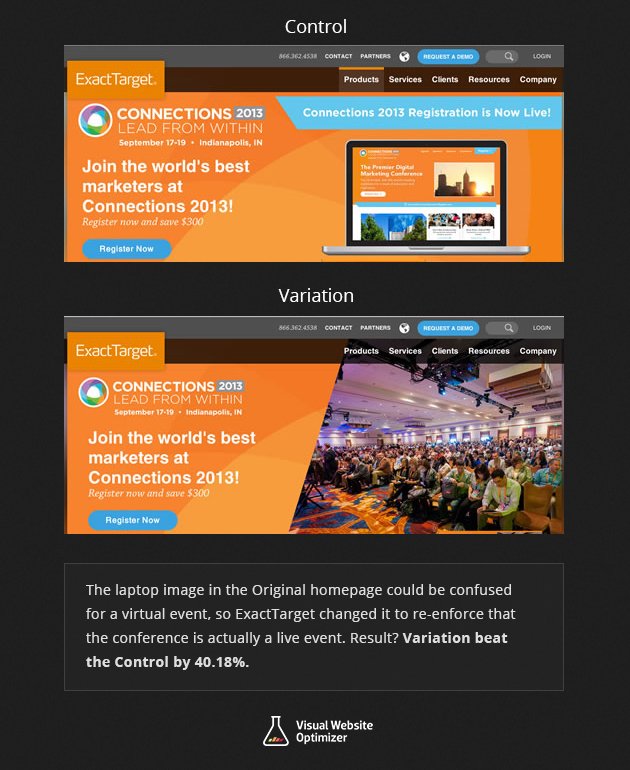 True, this is just one test in a series of testing marathon by ExactTarget. And yes, the result doesn't directly say anything about the actual registrations from the landing page. But the point is, relevant images play a crucial role in pushing visitors down the conversion funnel. They can even help you score actual leads and sales directly as well. It just depends on which step of the funnel the test is implemented.
Next time you select an image, don't forget to consider its "relevance" to your landing page's message. It's important that the image should look compelling. But using images only to "beautify" the site is just a wastage of website real estate.
Even eyetracking studies by NN Group have proven the huge gap between the ways images are scanned by people online.
Some typical image types that are completely ignored by people are large pictures included to serve no other purpose than to "jazz up" the page. The images that were scrutinized and thought as important content are usually product pictures and images of real people (as opposed to stock photos). Quick tip: please avoid business porn.
Just keep in mind when selecting images to use ones that somehow reinforce an important feature of your product, service or event. For example, the image of Macbook Air below: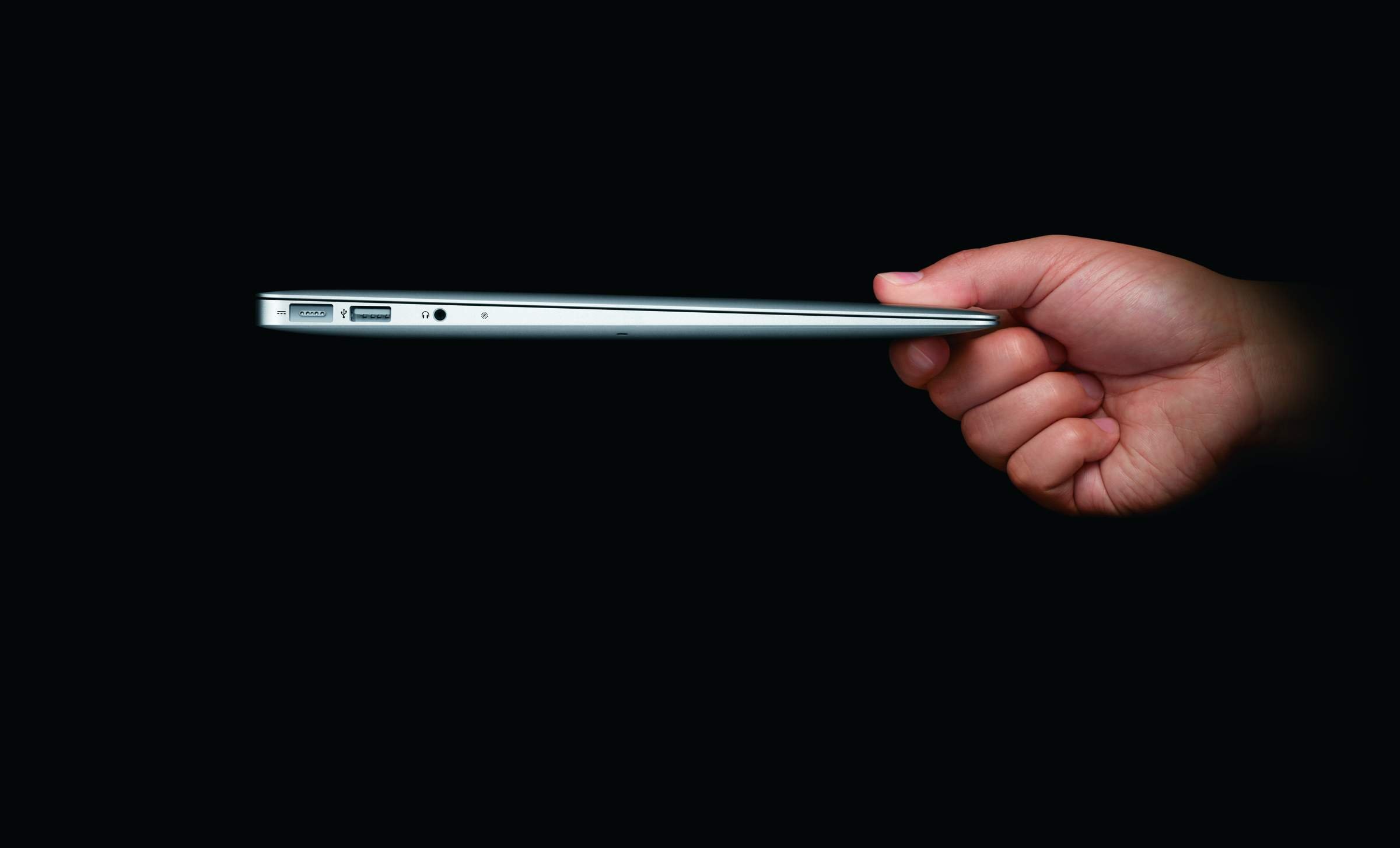 You know what's so awesome about this image? While it doesn't really show the complete product per se, it brings attention to its sleek model. And this is exactly what the core competency of Macbook Air was: its size. Not the speed.
Hope now you will select images that better suit your conversion goal. It is okay to make mistakes. But we do not have to make them all ourselves to learn new things, right?