The Company
Tom's Planner is a web based project planning software that allows users to create and share Gantt Charts and project plans easily. Individuals can sign up for a free account on their website and begin using the planner right away.
The website's homepage has two CTA buttons above the fold – to sign up for an account and to watch a demo of the software.
This is how the original home page of the website looked: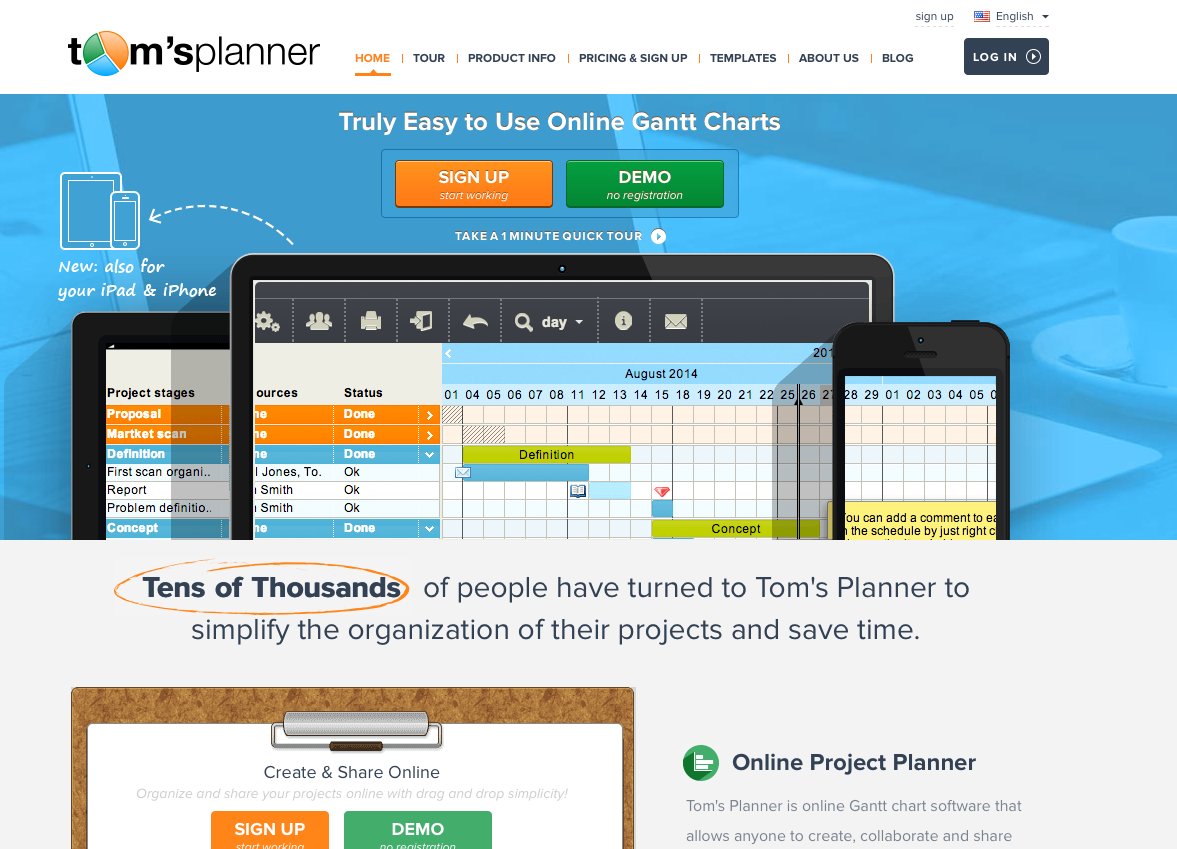 The Test
To improve the conversions of the homepage, Tom at Tom's Planner decided to add a sign-up form, above the fold, on the homepage.
Using Visual Website Optimizer, he created a variation with the sign-up form and set it to test against the original homepage. The form had just 4 fields and a directional cue was added to direct attention to the form.
Here's how the new homepage looked: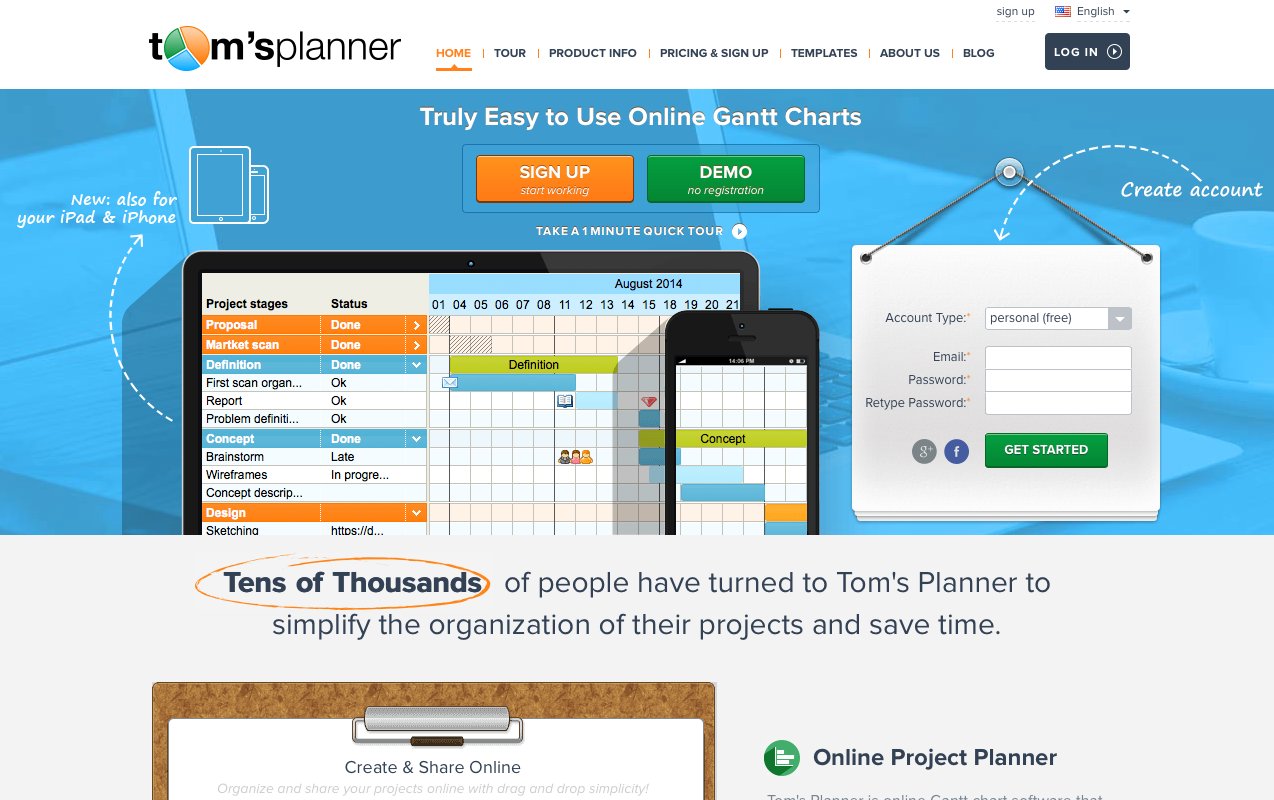 Close to 3000 visitors became part of this A/B test and the result was in favor of the variation. The new homepage with the sign-up form recorded 43.85% more conversions.
Here's a quick comparison image showing the original homepage and variation: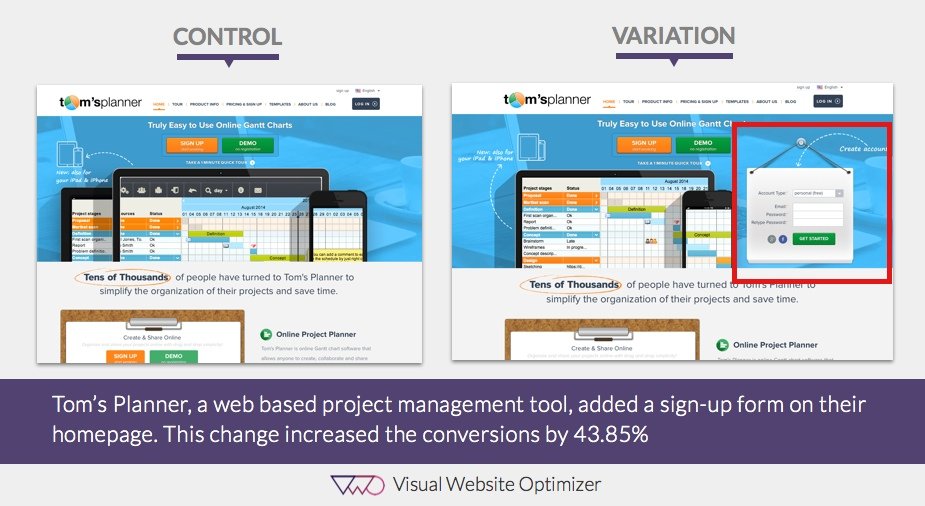 Why the Variation Won
1) The sign-up form was placed above the fold
To sign up for an account on the original homepage, there was one CTA button above the fold. Adding the form on the page increased the likelihood of visitors signing up as they could see the form right on the homepage, above the fold. And they didn't have to click-through a CTA button or reach a different page to create an account.
2) Short form with just 4 fields
Since the sign-up form had only 4 fields, it decreased the friction of signing up for an account. The form asked for just one information from the visitors – an email. Visitors didn't have to shell out any other personal detail to create an account.
3) Adding a directional cue pointing towards the form
It has been proven in multiple eye-tracking studies, that directional cues get immediate attention and visitors can't help but notice in the direction they point. The arrow pointing towards the sign-up form increased the form's visibility and gave users a clear path of action.
Let's Talk!
If you visit Tom's Planner website you will find couple of other changes on the homepage. Tom is trying out even more tests on his website right now.
Let's help him drive more conversions on the homepage by suggesting more ideas that he can test. Share your optimization tricks and tips in the comments section below!