Success Story
Kommunicate increases clicks on the free trial button by testing CTA versions
About Kommunicate
With a vision to build a customer support automation platform that combines the best of AI and human intervention, the team at Kommunicate has created a truly no-code hybrid chatbot platform that helps businesses engage with their customers 24X7 via their desired channel. 
Through this solution, their clients have experienced a 300% reduction in average resolution time, and have resolved 83% of queries without human involvement. 
At Kommunicate, experimentation is at the forefront of decision-making. The team operates on the philosophy: When in doubt, test! 
VWO is a great tool that helps us quickly experiment with new ideas, create a backlog for tests, and also run and execute them.

Abhishek Pandey

Growth Hacker
We looked at one of the recently conducted successful experiments that fetched Kommunicate a 25% uplift.
Goal
The Kommunicate team wanted to improve the visitor-to-sign-up conversion rate. With this goal in mind, they decided to test different versions of CTAs to increase the free trial sign-ups on their website.  
Tests run
The hypothesis was that removing the email address field from the CTA would increase the number of visits to the sign-up form and prompt more people to sign up for the product's free trial. 
The original home page of the website which became the control for this experiment had an email address input field next to the 'Try for Free" button. For the variation, the team removed the email field and only retained the button CTA. 
This is what the control and variation looked like: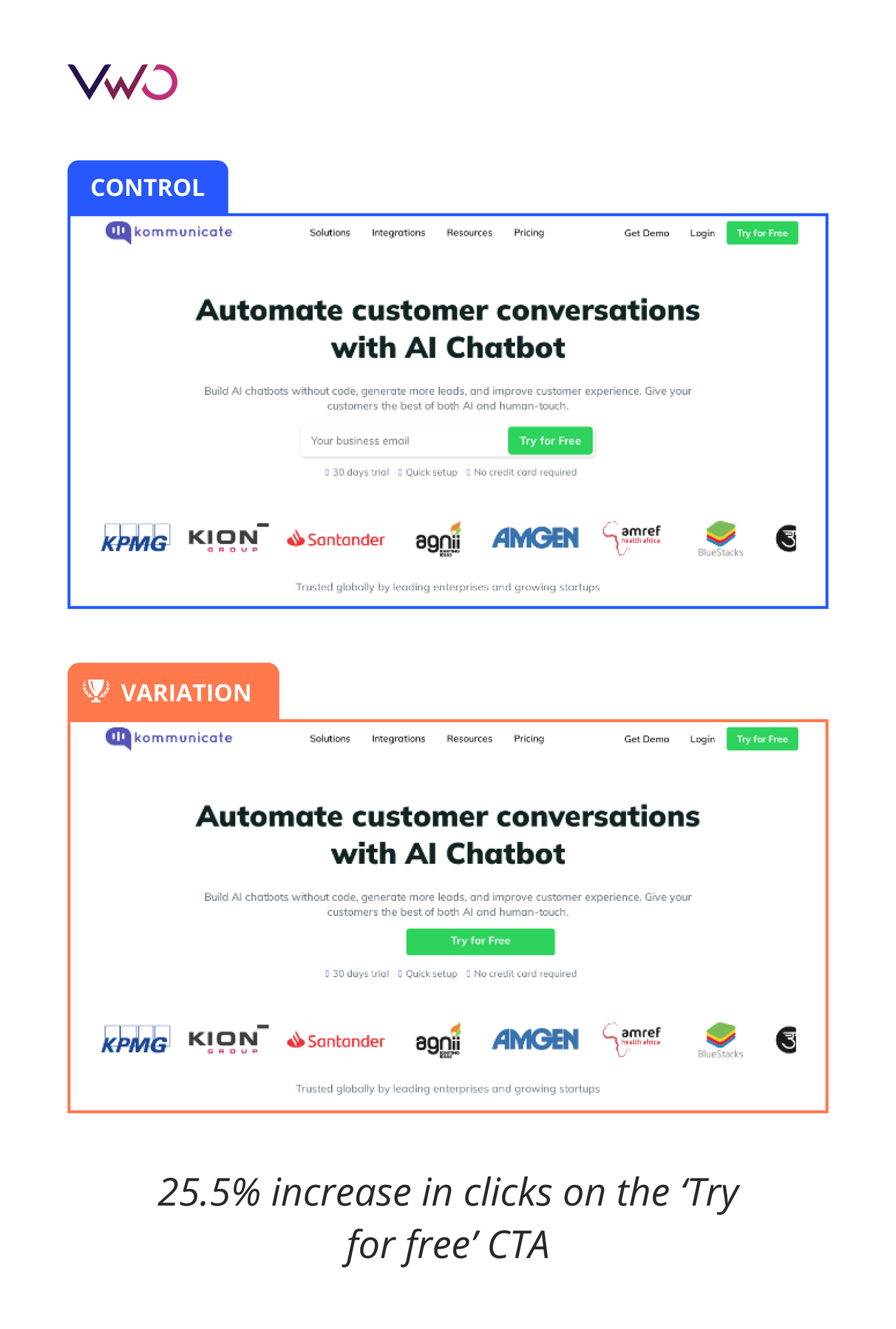 The primary goal being tracked in the test was the number of clicks on the CTA button. The test was concluded in just 2 weeks. Variation 1 was declared the winner by VWO with a 25.53% increase in clicks on the 'Try for free CTA'.
Conclusion
The team is running subsequent tests following this win to determine how the new CTA impacts the visits to the sign-up page and the number of form submissions. They are confident of improving the conversions on their website through this series of quick tests with VWO.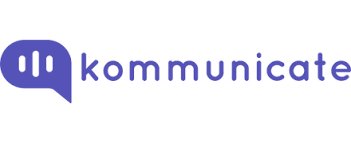 Experiment goals
Finding the ideal CTA and increasing visits to the sign-up page
Impact
25.53% increase in Clicks on CTA
Explore Our Other Success Stories
Start and scale your A/B testing with VWO