What is brand engagement?
Considered as one of the most important marketing goals for every business, Brand Engagement is the process of building and sustaining a customer's commitment/attachment to a brand. This customer attachment could be emotional or rational leading to brand loyalty over a period. It is more than brand awareness; it's loyalty and word-of-mouth marketing. We can sum up brand engagement as:
Customers' overall perception of a business.
An emotional commitment to a brand.
A relationship driven by the interaction between a brand and its customers.
Types of brand engagement
The two most important types of brand engagement are:
Internal brand management
Building the brand internally and obtaining employee engagement with the brand helps to further solidify and build the brand, thereby improving the brand for consumers.
An aspect of internal brand engagement is a brand orientation which refers to "the degree to which the organization values brands and its practices are oriented towards building brand capabilities."
The best practices in internal communications adhere to certain principles:
Understanding the stakeholder (audiences)
Identifying messages appropriate for all kinds of audience
Ensuring that there's a feedback mechanism in place, so communication may be a dialogue
Measuring effectiveness
Enhancing participation and collaboration.
2. External brand management
Brand engagement between a brand and its consumers/potential consumers is a key objective of a brand marketing effort.
In general, the ways a brand connects to its consumer is via a range of "touchpoints"—that is, a sequence or list of potential ways in which the brand makes contact with the individual. Examples include retail environments, advertising, word of mouth, online, and therefore the product itself.
Advantages of brand engagement
Building a strong connection with customers has its advantages. Some of them are:
High client engagement: A well-thought strategy along with a set of effective techniques will help you interact with users on social networks, messengers, and via email campaigns. Consequently, you'll build a great community around your brand.
Increase customer retention and loyalty: Satisfied customers pay back with their loyalty when their needs, opinions, and preferences are taken care of and when they are offered a positive user experience. As evident, it's a lot easier to sell to an existing client than to a new one.
Boost sales: This benefit is a direct result of the previous point. The level of customer engagement directly affects sales. Users don't buy a brands' products. They buy solutions to their problems. So the goal is to persuade a client that cooperation with a particular brand will bring them the benefits they want.
Improvement of products and services: If a brand manages to build trusting relationships with its customers, it will result not only in high sales but in collecting valuable feedback. Clients are happy to assist their favorite brands in growing and improving.
Best ways to boost brand engagement
Highly engaged customers are not only likely to buy more, but also more likely to speak more about your brand and products in their circle of friends. Their loyalty results in word-of-mouth marketing, which is always a terrific way for any company to record healthy sales numbers.
When brands opt to bring customers to the forefront of strategy conceptualization and implementation, focussing on value creation – that is when they move in the right direction. Strategies that can help achieve a boost in customer engagement are mentioned below:
1. Emphasize customer reviews – Surveys: Encourage customers to provide feedback and testimonials on official social media channels. Allowing customers to speak up will help your brand's reputation in an organic manner. Asking customers questions is a winning way to build trust and familiarity between the brand and customers. This also gives customers the confidence to express their feelings and experiences, further boosting loyalty.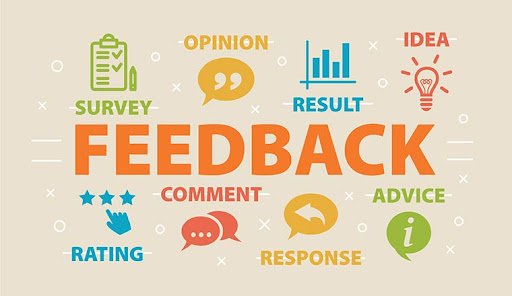 Ask your visitors about their hesitations with VWO's On-Page Surveys.
2. Social media giveaways, contests & polls: According to an Epsilon study of social media trends in 2020, contests and giveaways are the most effective branded content on social media. Contest:
allow brands to increase their engagement rates, by encouraging interested participants to interact with the brand
bring in new clients and increase sales
allows in obtaining new leads for future marketing purposes through the integrated entry forms used
help in promoting brand value and trust
collect user-generated content (UGC) and brand loyalty – Hootsuite found that customers are 2.4 times more likely to view user-generated content as authentic compared to the content generated by the brand itself
Type of contests that can help are:
Photo & video contests
Polls & quizzes
Social media giveaways
Referring family & friends
Comments
As everyone loves interactive content while getting freebies, these kinds of contests with giveaways create a win-win for all parties.
Below you can see how Starbucks collects UGC. The brand encouraged clients to create a new design for their cups and share it on Instagram with the corresponding hashtag. 4,000 people took part in the contest which helped increase brand engagement on socials.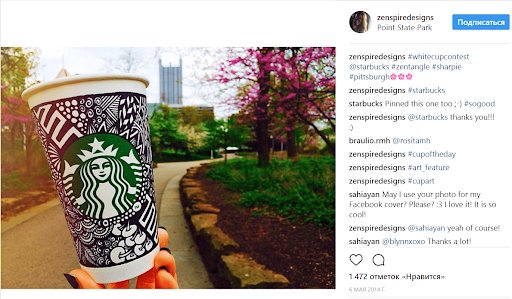 3. Gamify your marketing strategies: The main advantage of gamification is that while participating in the games, customers are continuously exposed to the brand logo, products, features, etc. Such promotions create rivalry and entertainment while converting more customers.
4. Discount codes and gift vouchers for newsletter subscribers: Offering exclusive discounts and offers to your subscribers is a great way to increase the number of people receiving your promotional emails.
Here's a fantastic example of a travel blogger who launched 13 giveaways to celebrate the 13th anniversary of her blog. The main aim of the organizer was to gain more newsletter subscribers. So to motivate more people she decided to give away 13 different prizes.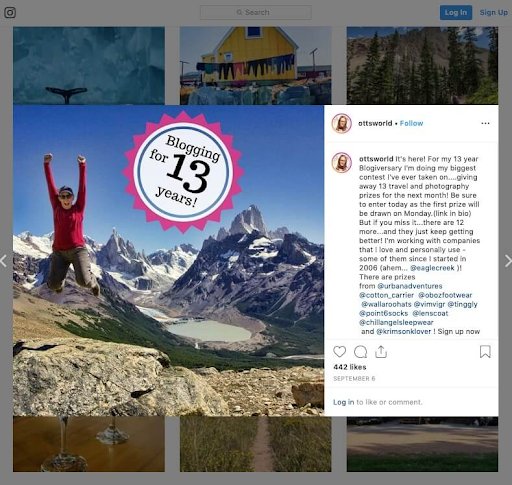 5. Organize events: Event marketing is a sure-shot way to promote brand engagement. Events function as tools that can help brands:
Acquire new leads
Build brand recognition and awareness
Educate customers
Increase engagement
Asking the audience to participate in live contests and questionnaires is a perfect tool to distribute and promote your brand. Sound and visual effects will add to the positive experience and the event attendees tend to be more active and responsive leaving them with a fantastic experience. This can be achieved with the help of both online and offline events:
Webinars
Seminars
Conferences
Leadership events
Workshops
Various marketing tools can be used to promote events:
Email invitations
Event landing pages
Social media – Facebook, Twitter, Instagram
6. Mobile apps: The advent of smartphones has completely reshaped the ways companies market their brands online. Top brands these days invest in user-friendly mobile apps which provide customers a bird's eye view of all products and allow them to leave feedback, rate the products, and ask questions.
Here's how you can learn more about how mobile push notifications can lead to an increase in brand and customer engagement.