What is a website banner?
A website banner is a form of digital advertisement which is mostly a rectangular graphic displayed on a website and, is usually, the first contact a potential customer has with a brand. When users click on a banner, they generally are redirected to the advertiser's website.
Banner ads are used because:
of their diversity
they are considered inexpensive
they are easily measurable (through CTR)
This form of advertising is considered mostly by businesses that are looking to increase their brand awareness/visibility or customer engagement with remarketing ads.
On one hand, good banner ads can drive monstrous amounts of traffic and sales for any business online, while on the other hand, bad banners often go unseen while hurting a brand's reputation with potential customers.
Two synonyms for website banners are:
The purpose of a website banner
Typically, the foremost intention of creating website banners is to drive traffic to a website through a link attached to a banner. However, there are different roles that a banner can play in a brand's marketing journey.
Increasing website traffic: The most obvious reason to use banners is to increase targeted traffic to a website to showcase content, products, or services.
Selling a product or service: Targeted banner ads encourage users to buy a product or service. For this purpose, the context and placement of the ad are very important. For eg: a camping tent sale banner should be placed on a holiday website alongside other offers.
Grabbing a user's attention: As users are under attack by thousands of ads in a single day, the banner needs to be creative in content and context and placed effectively.
Discounts & offers: Banners are an efficient method of promoting special offers or discounts. Most commonly used CTAs like "click here for x% discount", "unlock your gift", "grab it today", and "get the look" can do wonders in attracting a visitor to a brand.
Types of website banners that make your brand stand out
Static/Standard banners: These typically consist of a single image without any audio, video, or additional features. This kind of banner offers a "to the point" and a subtle call to action usually not for the number of clicks but rather for a lasting impression.

Animated GIF banners: A cleverly designed GIF banner offers substance over flashiness which is immediately appealing rather than irritating as it focuses more on the punch of the message being delivered.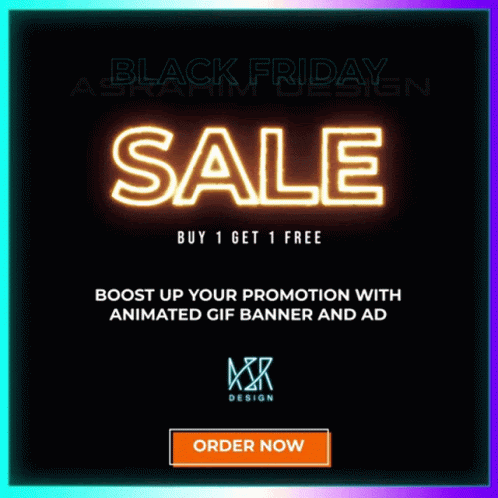 Flash banners: By designing banners using flash technology, animations, and special effects (colour contrast, quality graphics) can be creatively included in banners giving a smoother result. These banners are interactive resulting in higher user engagement.
Website banner common placements
The website banners are mostly displayed on the below-mentioned locations of websites, such as blogs and news publications: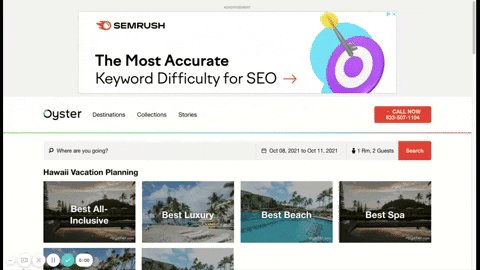 Sidebars -right-hand column (sticky)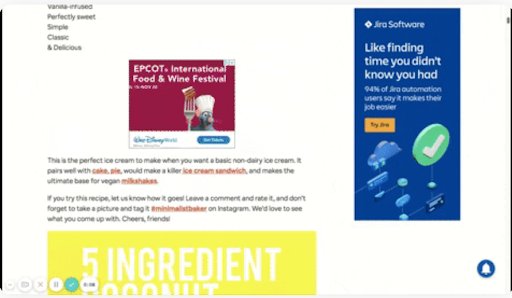 Footer – bottom horizontal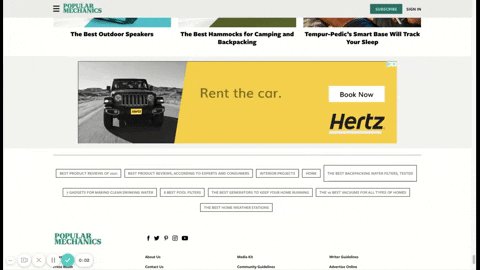 In body – inserted somewhere in the middle of the page content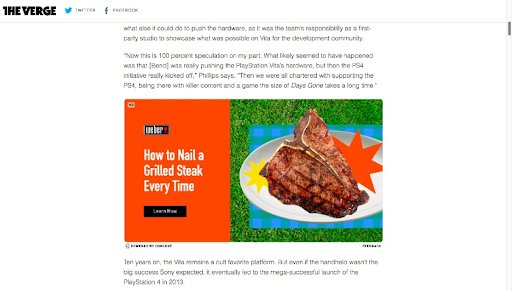 Design tips for an effective website banner
A banner design is considered effective if it is most clickable and has a good Clickthrough-rate. To achieve this, the banner should be capable of grabbing the audience's attention and increasing the likelihood of clicks and conversions. Below is a list of tips and guidelines for designing an effective banner:
Always include the business name or logo
Advertisement message should be relevant and instantly readable
Ads should be visually appealing and eye-catching with attractive images, animation, colours, and content
Keep it clean and simple to read
Include a CTA button appropriately
Use the most effective shape, size, and type of the banner
Place the banner correctly
Be consistent with the brand message while instilling a sense of urgency
A/B testing the banner to figure out the right look and feel, as well as correct placement. You can do so easily with VWO – take a free trial and checkout for yourself!
How to measure the banner's success
Assessing the click-through rate (CTR) that a website banner achieved is the most extensively accepted way to measure the success of that banner.
As per Google, the average CTR of all display ads is 0.46% which is considered a good starting point to move ahead to set personal expectations.
CTR is not only helpful but is an important measurement process that can uncover the crucial aspects of a web banner, like:
Does the banner message connect with the targeted audience?
Is the design attractive and appealing or plain irritating?
Which placement and effect work best?
Is it more likely for users to click on the web banner on some particular websites compared to others?
What timing would be right for the banner to appear?
Running a series of tests such as A/B testing, and split testing can provide more awareness about all the above aspects such as design, placement, timing, effects, etc.
Best tools for building & tracking web banners
Many tools can help you create a high-quality web banner ad that encourages clicks effectively. Some of the best include the following:
A good banner ad provides users with appealing and relevant information, encouraging them to click on the ad to participate in the desired call to action. When done correctly, banner ads can be a beneficial asset for business marketers and can get the attention the brand is looking for.